Russian River Gulch State Park is a beautiful park in the Mendocino area. It has coastal bluffs, a sinkhole and a great trail to a waterfall. We got the opportunity to hike there a few weeks back, and it was a fun experience with shaded trails and fantastic views. The waterfall hike is one of the highlights of the park and it is a little over five miles round trip, here is all the info.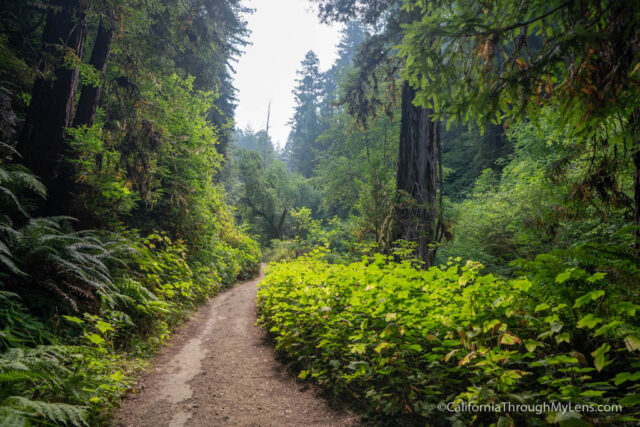 Details
5.5 miles
300 feet of elevation
$8 to enter the park
Getting There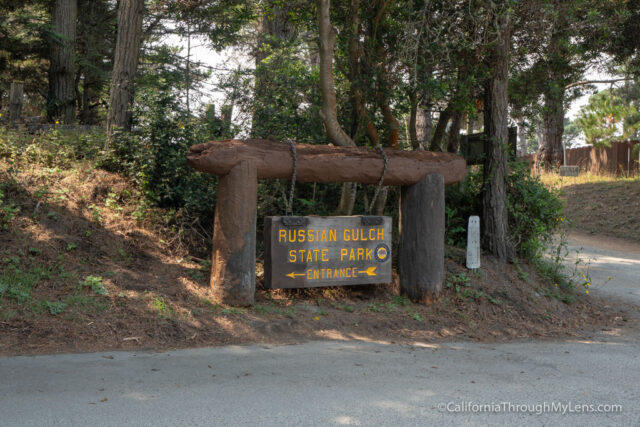 From Mendocino on Highway 1, the park is about 3 miles north of the city on the left, right after you cross the bridge. After turning into the park, you will take a left to get to the pay station. From there the road bends under the bridge and through the campsite to get to the trailhead.
The Trail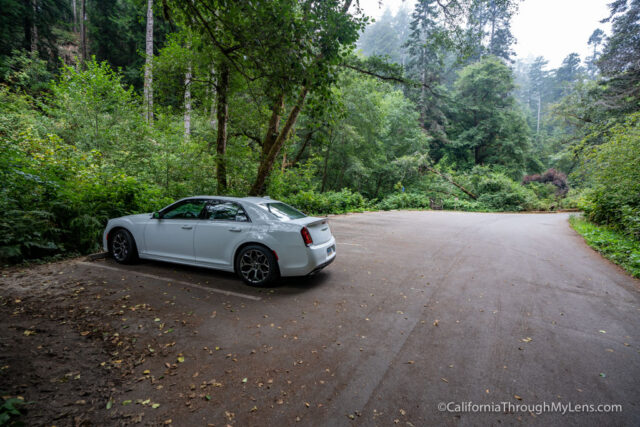 The trail starts on a dirt road as it heads back into the canyon.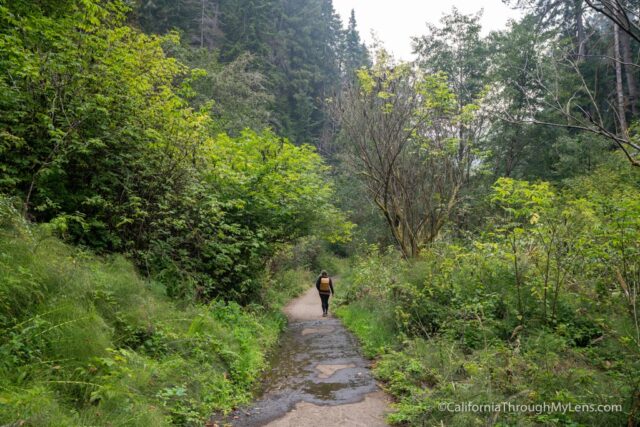 The name Fern Canyon fits the trail well as it is lined with trees and as you get further and further back it gets more and more beautiful.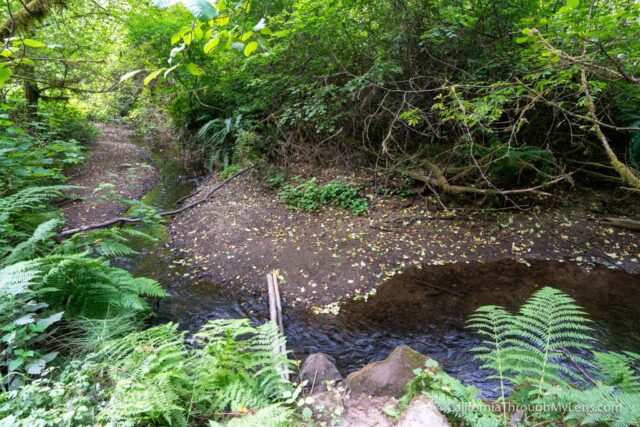 The trail follows the creek pretty much the entire way, so you get excellent views of the stream as you head back.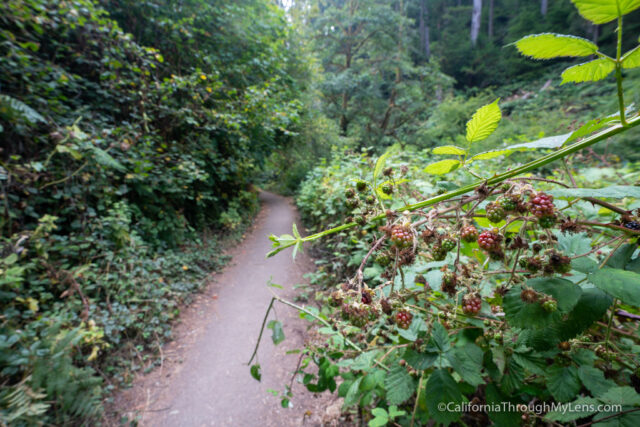 About a mile and a half in, you even start to see redwood trees which are pretty massive and super cool to see on a trail like this.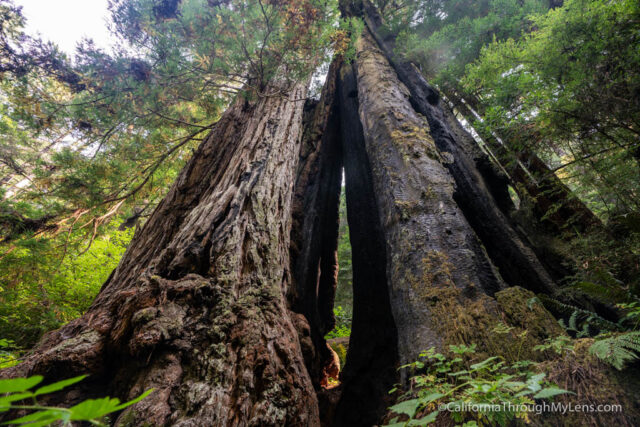 The trail continues through the redwood trees, and it is a beautiful shaded hike that is relatively flat.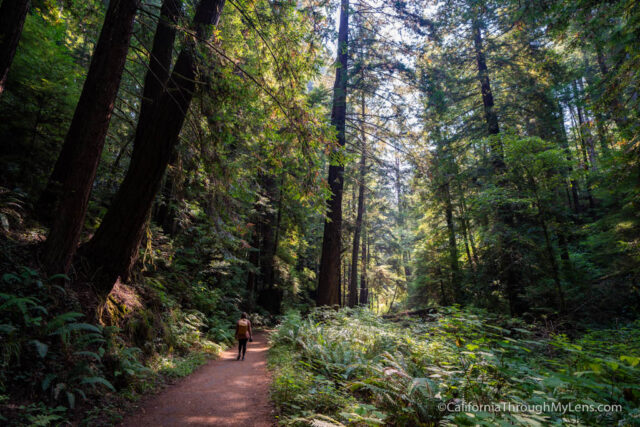 Eventually, you will reach a split which takes you to one of the two different loops you can use to extend the trail or see a different view on the way back.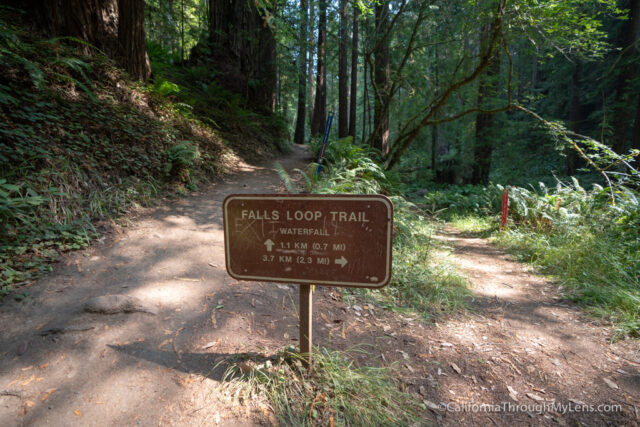 We didn't take either of these loops this time, but I would try one of them if I hiked it again. From the split, it is .7 miles to the waterfall.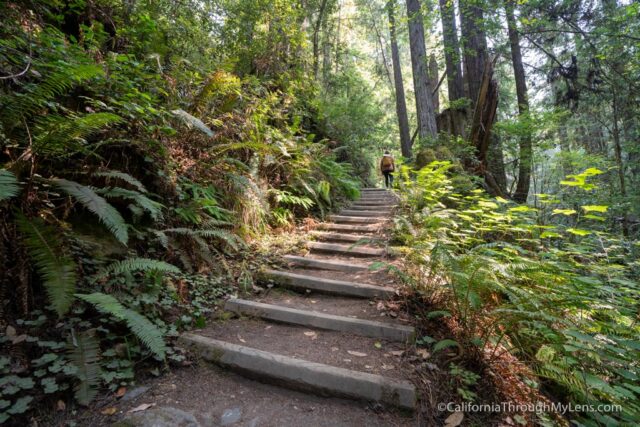 This is the portion of the trail that has the uphill, so you will get a little bit of a sweat here.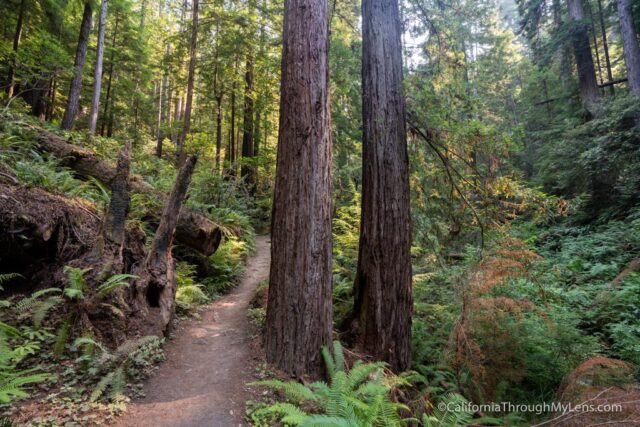 Eventually, when you crest the last small hill, you will be looking down on the waterfall.
The Waterfall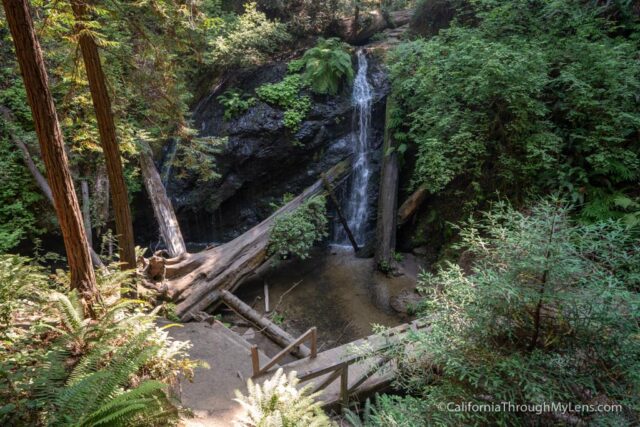 The trial continues down a few switchbacks and then drops you at the base of the waterfall.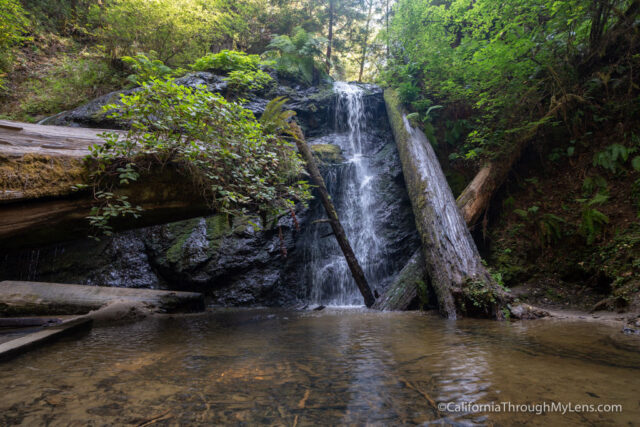 We went pretty late in the season so the water was not flowing too much but it was still beautiful to see.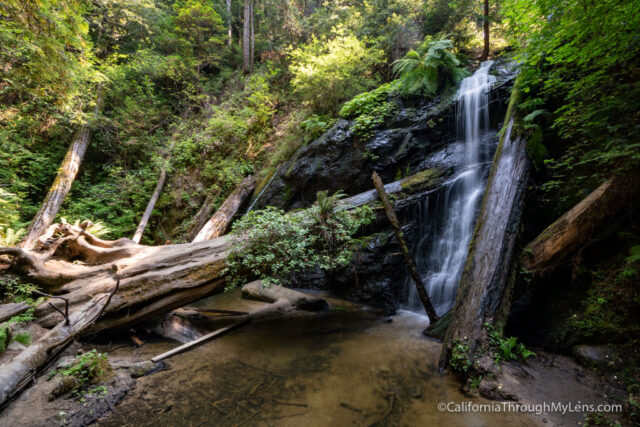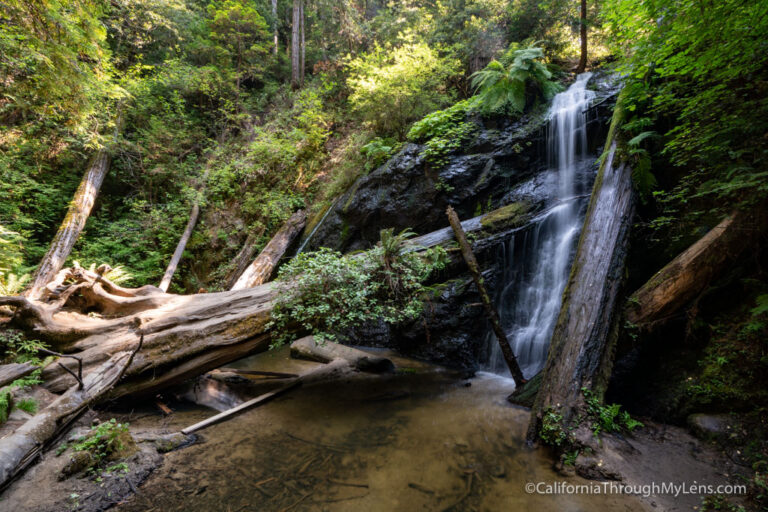 There is a large tree that fell on the waterfall, and that makes the photos pretty stunning with two almost separate flows. We took a lot of pictures and sat on the bench to hang out and have a snack before heading back to our car.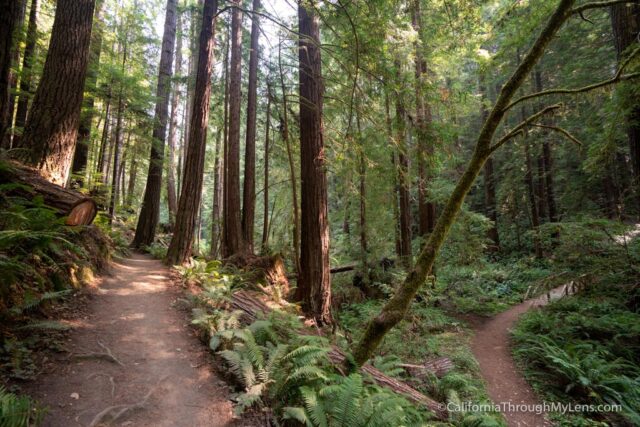 If you are in the area, be sure to check out this hike it is a beautiful area and a great way to work up a sweat. Let me know what you think in the comments.