Point Cabrillo Lighthouse is a beautiful old lighthouse on the Northern California coast that is still on active duty. The lighthouse is open to the public daily on a short half mile walk from the parking area. On the bottom floor there is even a small museum, and there are other houses you can tour and even stay at near the lighthouse. It is a great, short adventure to have in the area and a beautiful old historic structure which is fun to see with the light still revolving around the top, here is all the information.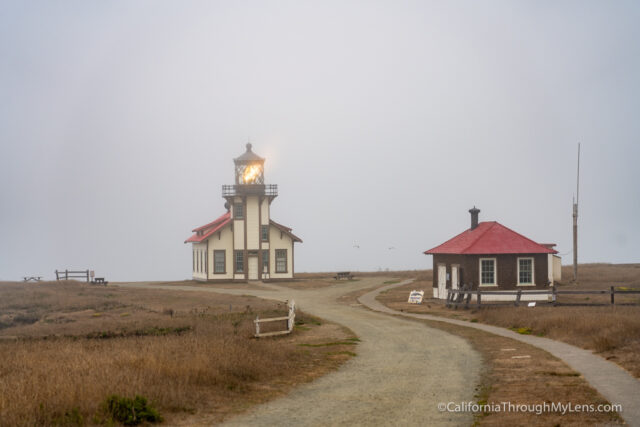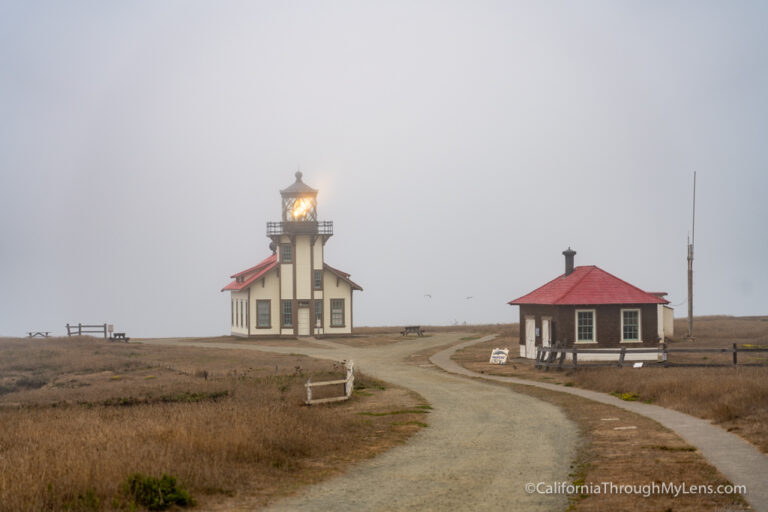 Details
Free
1-mile round trip walk unless you have a handicap placard, then you can park closer.
Location: 13800 Point Cabrillo Dr, Mendocino, CA 95460
Getting There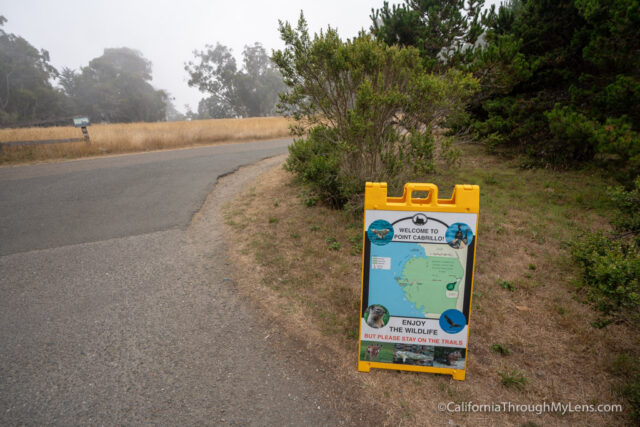 From Mendocino, head north on Highway 1 towards Fort Bragg. After about 2 miles, turn left on Brest Rd and then right on Point Cabrillo Dr. Follow this road for 1 mile and the lighthouse parking area will be on the left.
The Walk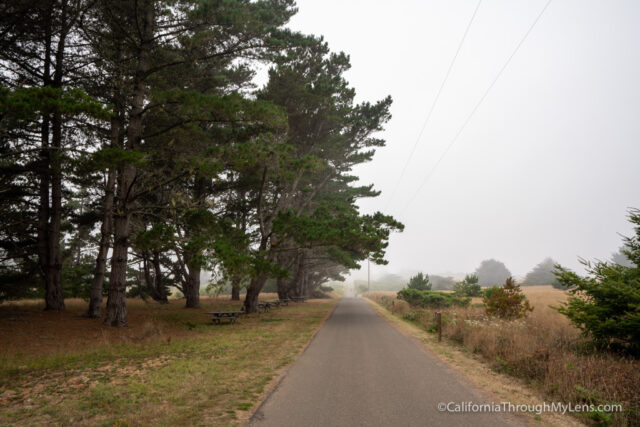 From the parking area, you will want to head out on the paved road that will take you to the lighthouse.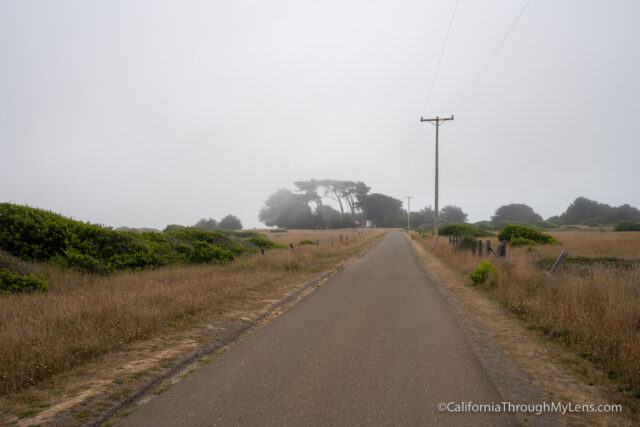 It is a nice area of grasslands and trees to walk along, and it is relatively flat.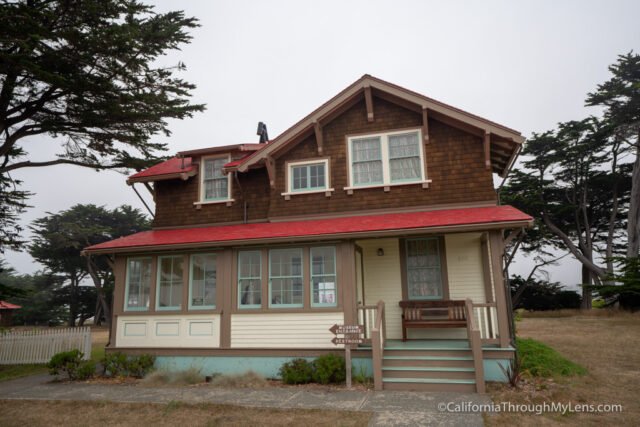 After 10 minutes, you should see the lighthouse coming into view as well as the other historic houses built on the bluffs.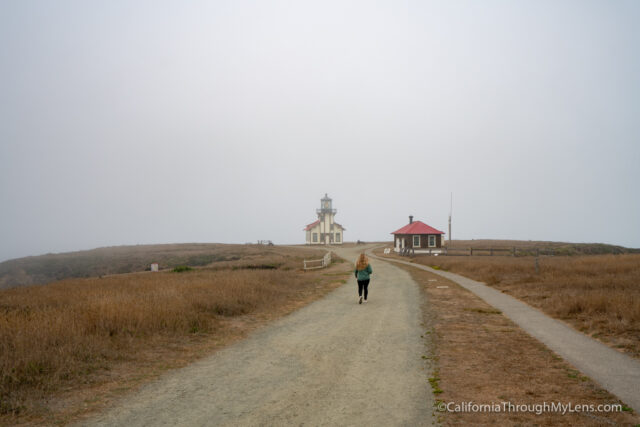 When we were there, the area was covered in fog, so the views were not as good as they could be. I imagine that when it is clear, the headlands provide some stunning coastal views.
The Lighthouse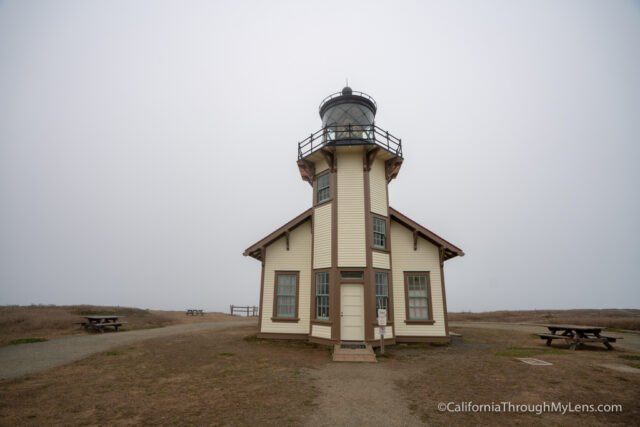 The lighthouse has a working light in the top, and it is cool to see it actually revolve around.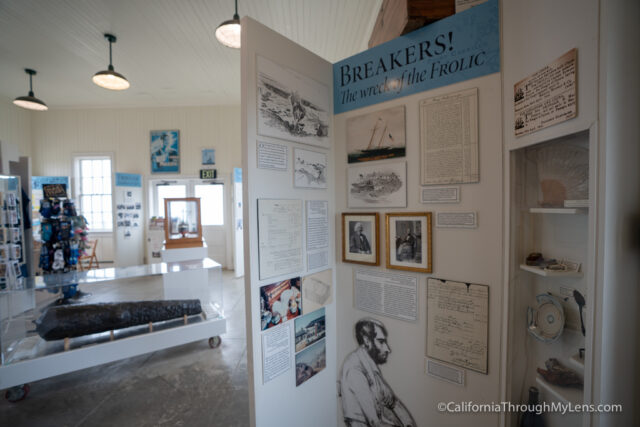 We walked into the bottom of the lighthouse and spent some time looking around the small museum and gift shop.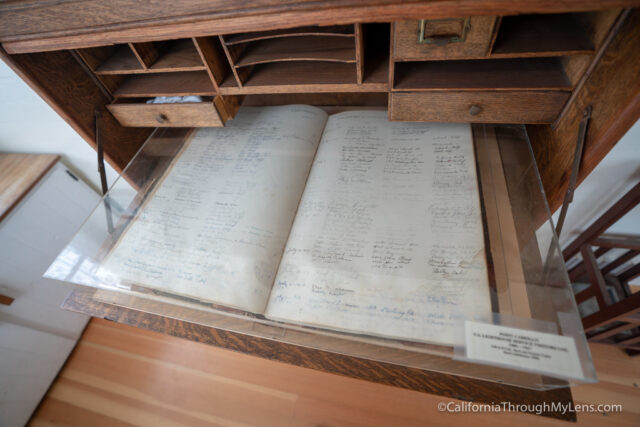 They do offer a few tours every year up to the light if you want to see that portion and visit on the right day.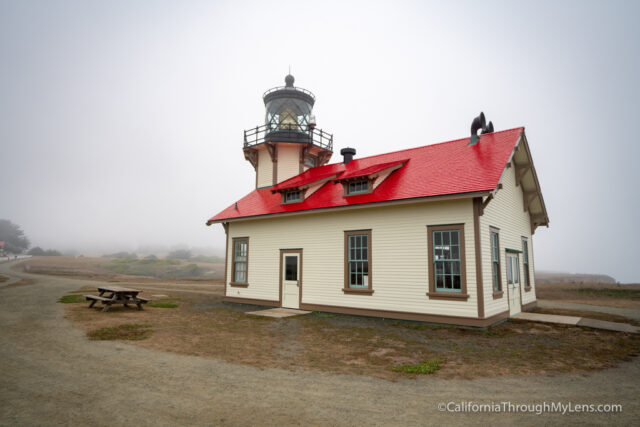 You can also stay out here in one of the old lightkeeper houses, more information on that here.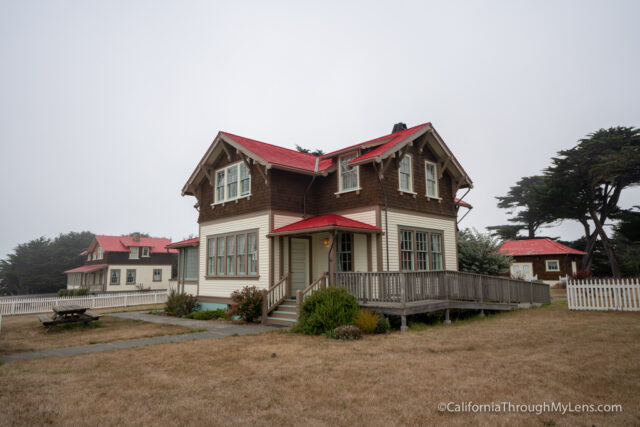 Lastly, one of the lightkeeper houses is open and preserved like what it would have looked like when it was being used. The bottom of that part of the house is open to walk through, and it is cool to see as well.
When you are done, you can walk back the way you came on the half-mile trail to your car. All in all, this is a beautiful area to explore, and I really enjoyed being able to see another California lighthouse. You can see all of the lighthouses I have visited in the state here.