Artemis Lakefront Cafe in South Lake Tahoe
Artemis Lakefront Cafe in South Lake Tahoe is just one of those places you can't help but love. The location is pretty much right on the water, the staff was friendly, and the food was delicious. I already liked Greek food, but after this spot I really love it. If you are in the mood for a fun dinner with a view, then call and make a reservation at Artemis when in South Lake Tahoe. Here is all the information.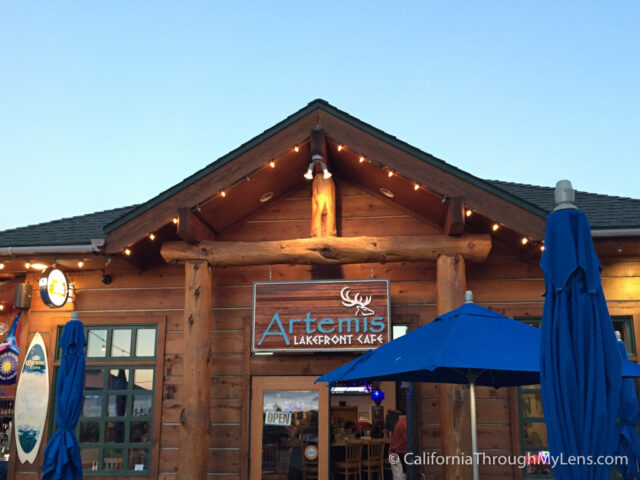 Details
$12-$16 for an entree

9 AM – 10 PM every day

900 Ski Run Blvd. South Lake Tahoe, CA

Information from my visit in 2017
Since I was staying right next door at the Tahoe Beach and Ski Club, I opted for the 5-minute walk to try out Artemis. I had been told by a few people how great this place was even before I made it to Tahoe.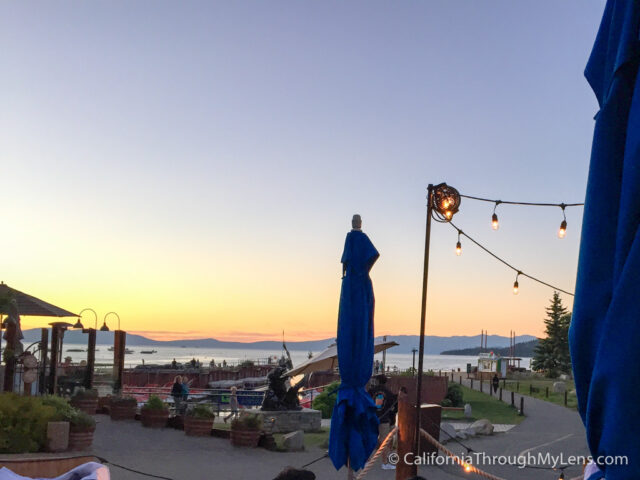 After arriving at the restaurant, I realized that it is trendy and that you need a reservation to sit outside. My wife and I just opted to sit inside, but I would recommend calling ahead as the outside has a fantastic view of the water, as you can see above.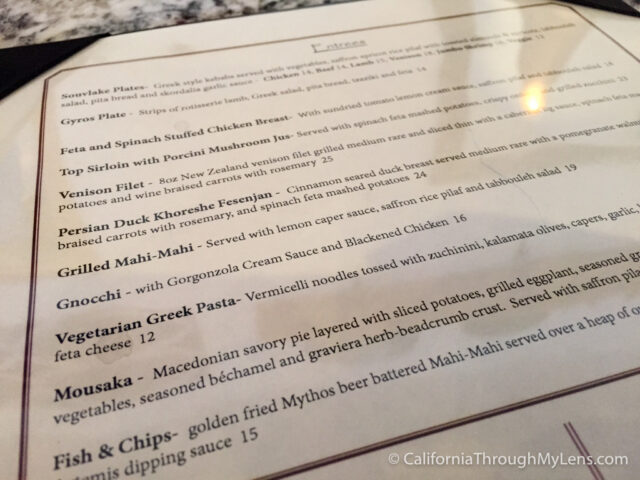 After perusing the menu, I opted for the Gyro sandwich, as that is the best way to tell if a Greek place is any good. My wife decided on the seared ahi pita since she does not eat meat. We also ordered the red pepper hummus as an appetizer.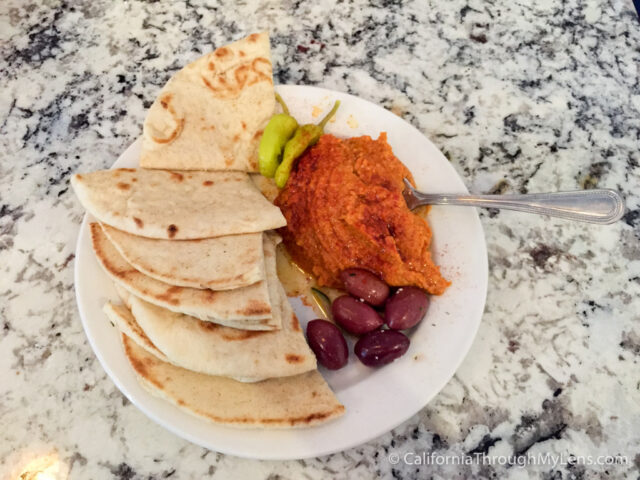 The hummus came out quickly with ample pita bread, olives, and peppercinis. It was good hummus with just the right amount of kick, but it wasn't amazing.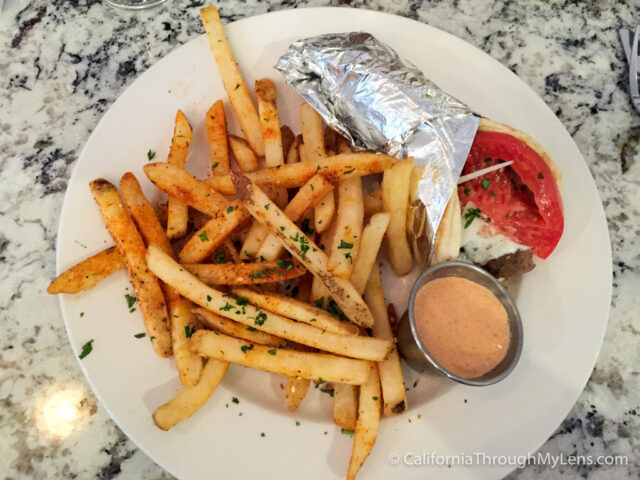 When my sandwich arrived, I was immediately happy with my decision though. The preparation was perfect with a good portion of meat, tahini sauce, and french fries. The fries themselves were excellent; they were covered in spices and came with this dipping sauce that was mind-blowing good. The sandwich didn't disappoint either as the meat melted in your mouth, and the flavors all worked together in glorious harmony. I was incredibly happy with my meal, and it is one of the best Greek meals I have had in California.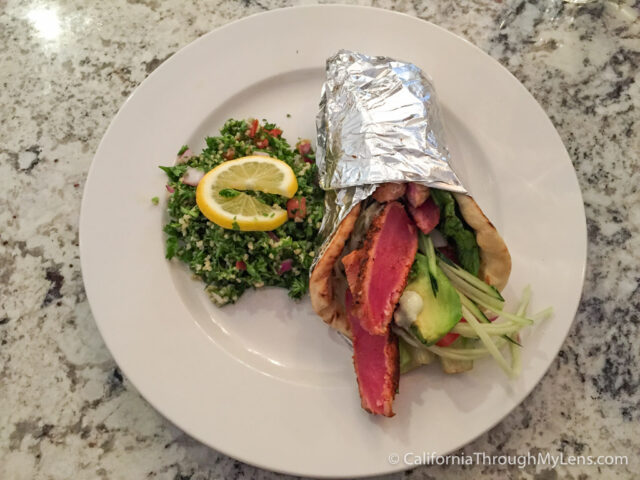 My wife enjoyed her ahi sandwich as well. It was seared well and had a lemon wasabi sauce that went with it. She opted for tabouli over french fries, and I have never been a huge fan, so I cannot comment on whether it was good here or not.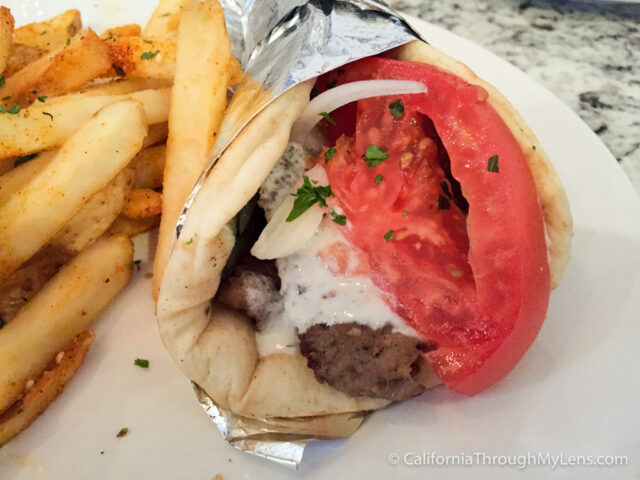 Overall, this was a great spot for dinner in South Lake Tahoe. The food, atmosphere, and the view (which would have been awesome) all make for an excellent place to have a relaxing dinner. I would love to hear your comments below if you have been as well.