Garlic World: Home of the World's Longest Garlic Braid in Gilroy
While driving along Highway 101, a few miles south of Gilroy, I came across a huge store called Garlic World and knew that I had to pull over and check it out. I can say that this roadside stop is pretty much everything you could want in Gilroy, with garlic stuff all over, including garlic ice cream and garlic chocolate chip cookies. Here is all the info so you can check it out.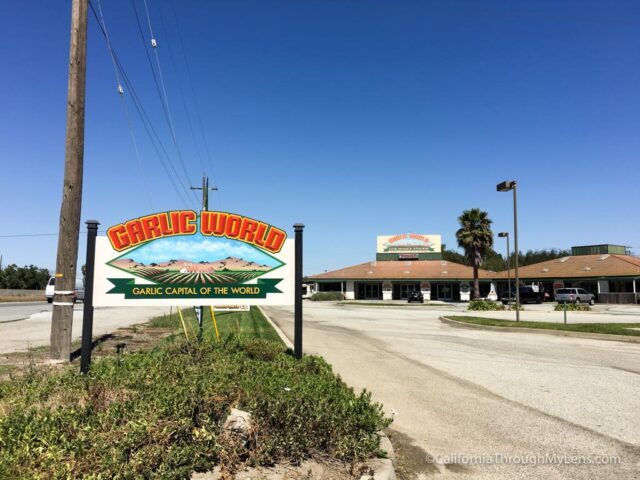 Details
Hours: 9 AM – 7 PM every day but Sunday (noon – 7 PM)
Location: 4800 Monterey Rd, Gilroy, CA 95020
This information is from my visits in 2016 and 2018
If you really want to experience Gilroy, go to the garlic festival
Getting There
It is literally on Highway 101, so you just pull off into the parking lot from the highway. It is a few miles south of downtown Gilroy, but there are a bunch of signs, so it is pretty hard to miss.
The Store
As you walk up to the store, you will see about a half a dozen bins filled to the brim with garlic.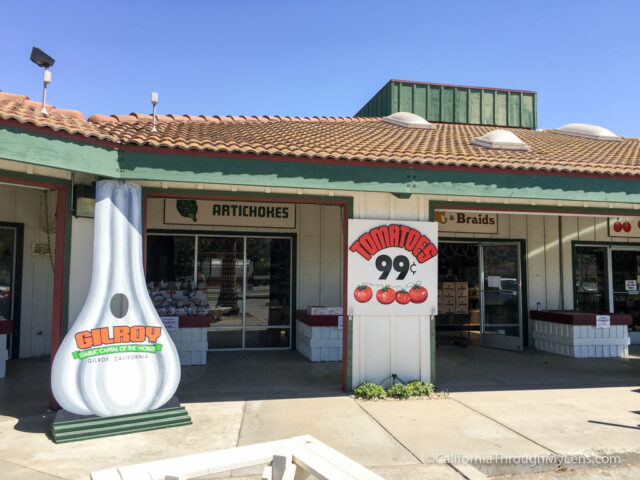 Since Gilroy is the garlic capital of the world, it would make sense that Garlic World would have a ton of it as well. There is even a cut out of garlic that you can stick your face in.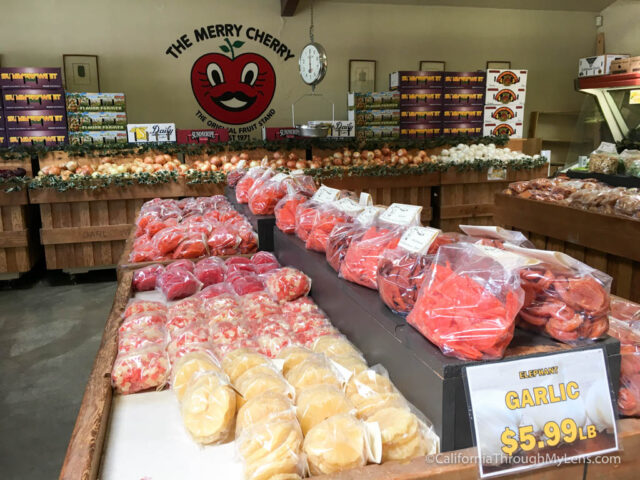 When you enter, the left side of the store has lots of non-garlic items like fruits and vegetables.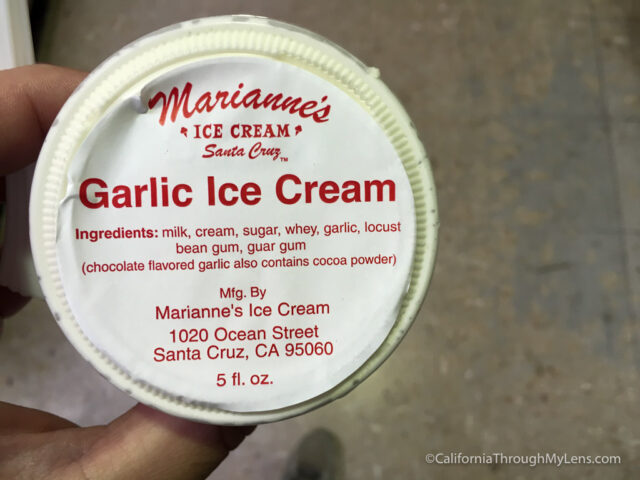 This section also had the case of garlic ice cream, which came in both chocolate and vanilla. I tried it as "research for the blog," and I have to admit it was better than I anticipated it being. The garlic was subtle, so it was weird, but it wasn't bad.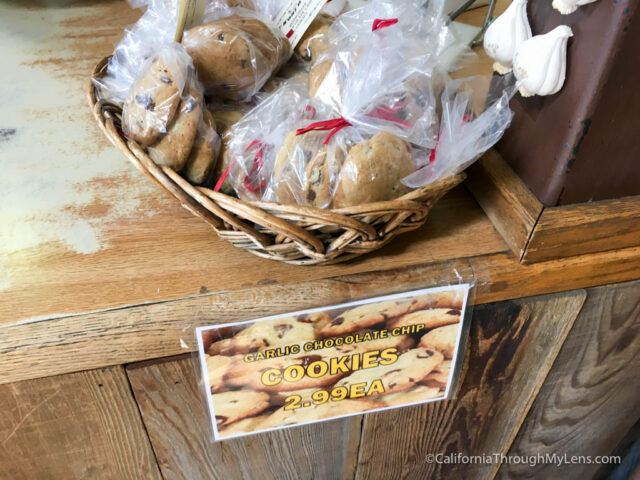 They also had garlic chocolate chip cookies, which were stranger than the ice cream as there were pieces of garlic you chewed on while eating the cookie. Not a huge fan of that.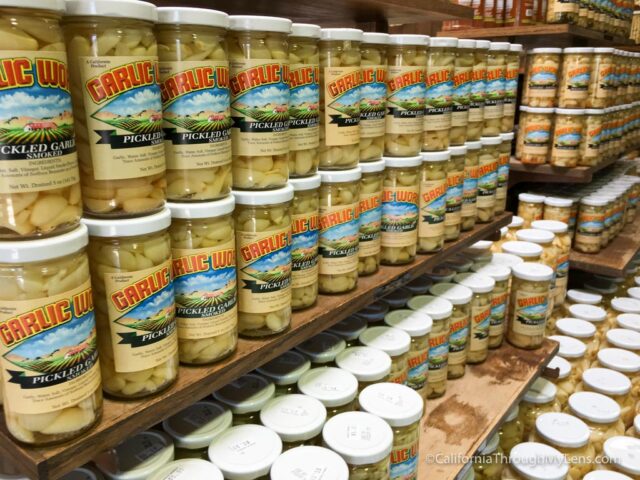 The other section of the store had canned and jarred items ranging from green olives to pickled garlic.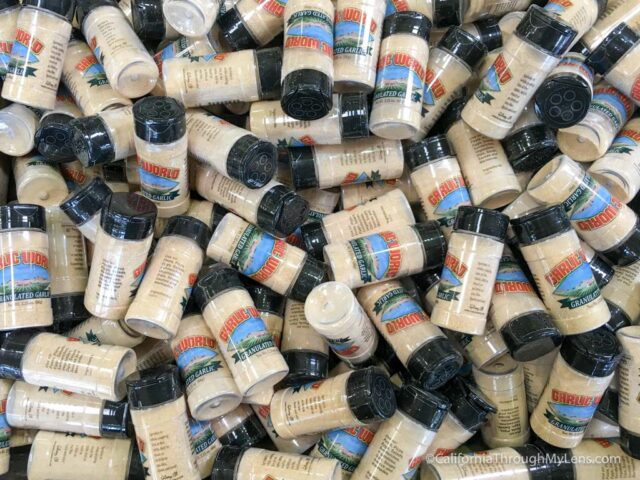 There is also a section of spices with fresh garlic salt and lots of other options.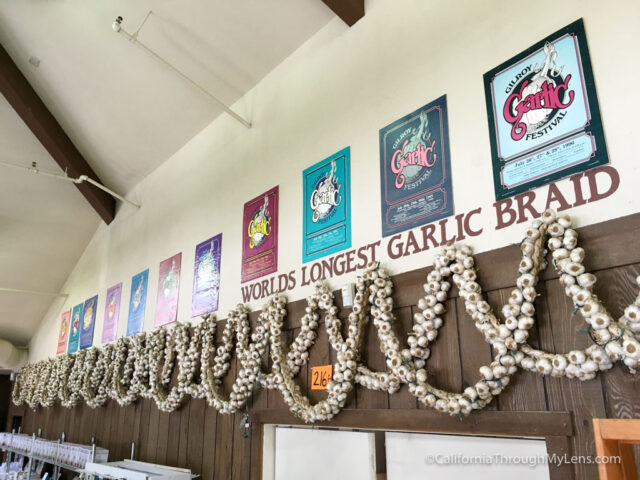 Along the back wall is the world's largest garlic braid, and it is truly massive, stretching along the entire back wall and then some.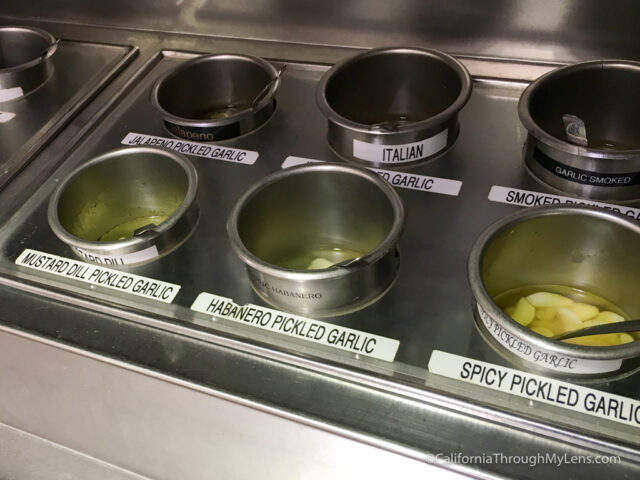 Lastly, there is an area where you can try many of the different types of green olives and pickled garlic. I tried a few, but it wasn't my cup of tea.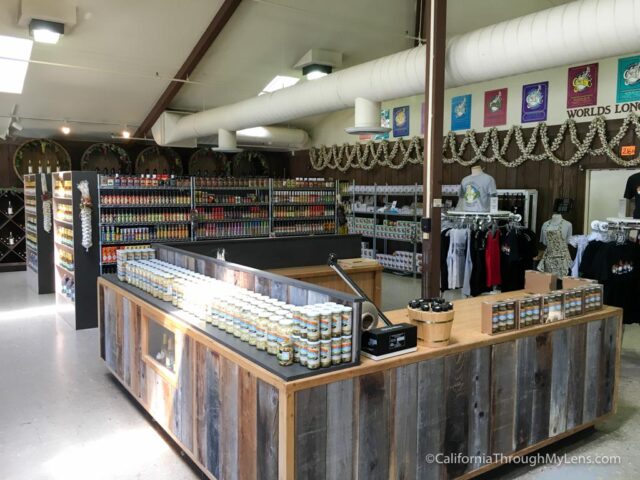 After perusing the store, I made my exit, thankful for this fun stop where I could try touristy garlic items in Gilroy. Be sure to stop by next time you are driving up Highway 101 and let me know what you purchase in the comments.