Cedar Creek Falls: San Diego's Most Famous Waterfall Hike
If you have spent any time researching hikes in San Diego, then you have no doubt ran into the infamous party spot known as Cedar Creek Falls. I had heard about it many times myself but never set out to hike it as it did not seem like my scene. However, in 2014 they instituted a permit system that substantially cut back on the amount of craziness that was happening there, so I set out with my friend Chris from LastAdventurer.com, and we went and hiked to the falls, here is all the information.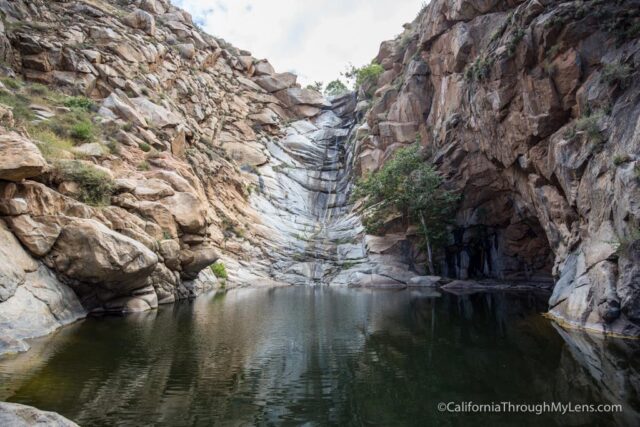 Details
5 Miles round trip
1,000 feet of elevation gain
Do not do this in the summer unless you are prepared with tons of water and sunscreen. It is not shaded, and it can get very hot.
Get a permit here BEFORE YOU GO
Trailhead: 15519 Thornbush Rd, Ramona, CA 92065
This information is from my visit in 2017
Getting There
The trailhead is located in Ramona, and I would recommend putting this address in the GPS "15519 Thornbush Rd, Ramona, CA 92065." There are a dozen or so parking spaces and a lot of street spots, but it can get busy on the weekends, so get there early.
Permits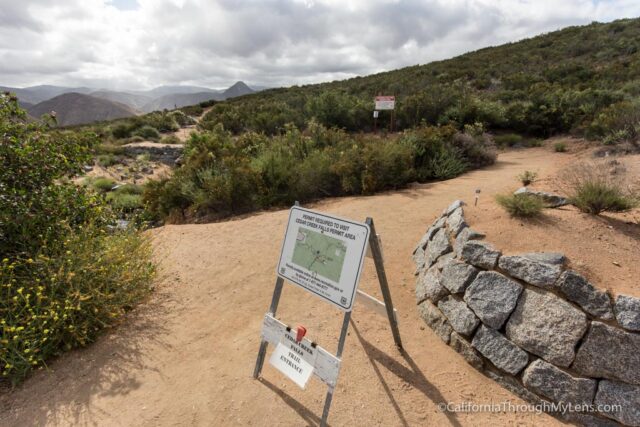 Permits are straightforward to get, and you can get them here. They are required though, and there was someone at the trailhead who checked ours, so don't go without one.
The Hike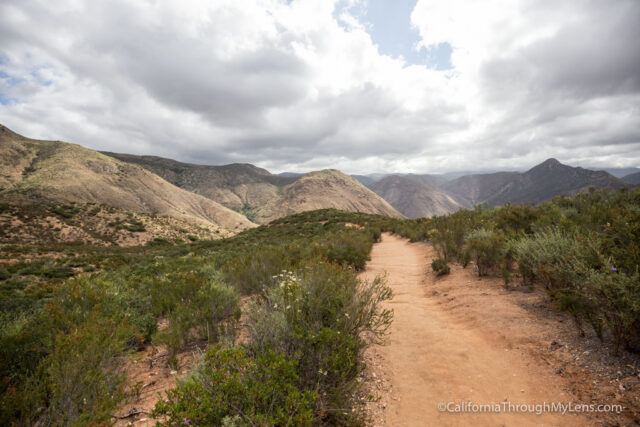 The hike is reverse of what you would normally expect, in that you will be going downhill to the falls then uphill back. While this hike is not that difficult at only 1,000 feet of elevation gain, the exposure and heat can make it tough if you are not prepared. Just remember when you get to the bottom of the hill that you have to walk all the way back out and bring lots of water.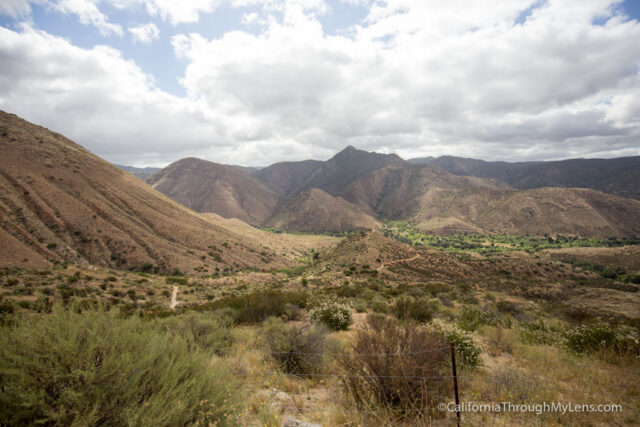 The hike starts from the trailhead permit checkpoint and proceeds down a series of gradual switchbacks for 2 miles. The switchbacks are long and windy, but they are gradual, which makes them pleasant as you are heading up.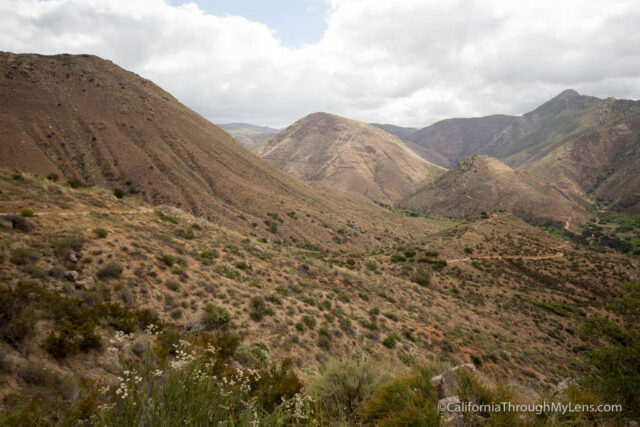 The views you get when you cross the first hill are fantastic, as it is a pretty defined canyon you are staring into.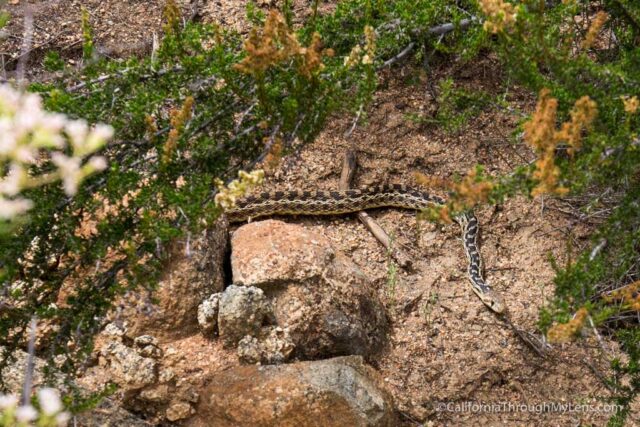 Be sure to watch out for snakes on this trail as well; we saw one since it was a sunny day, which is what the snakes love.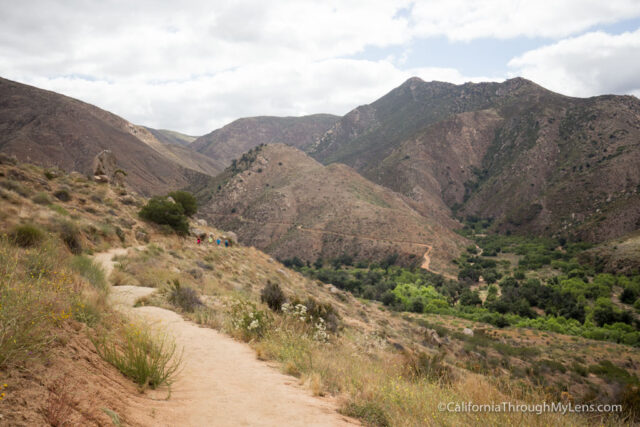 The trail continues down, and it is easy during this entire section, with lots of great views.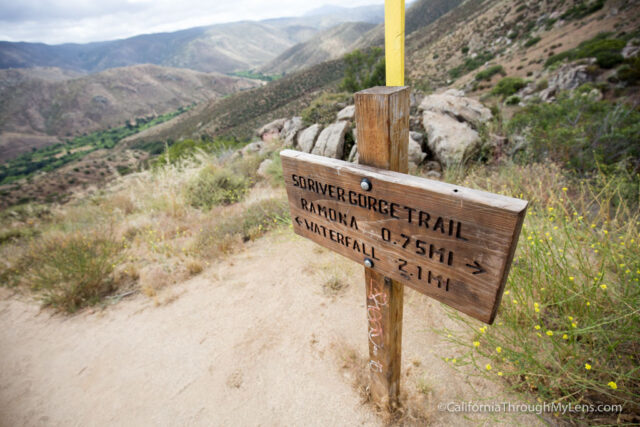 You will pass 3-4 signs that let you know how far you are from the waterfall and trailhead during this section.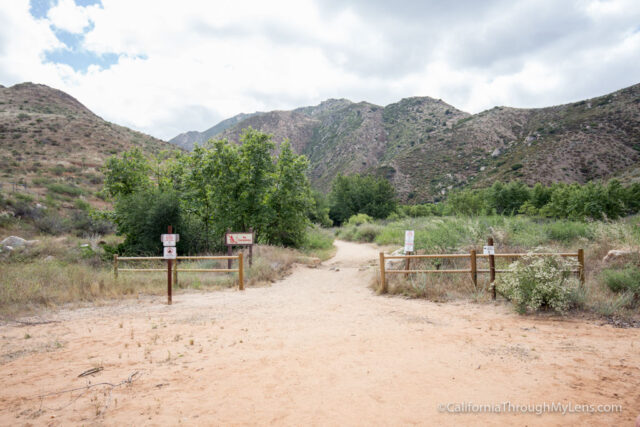 When you finally bottom out, you will be walking through a set of trees and up a dirt wash type area.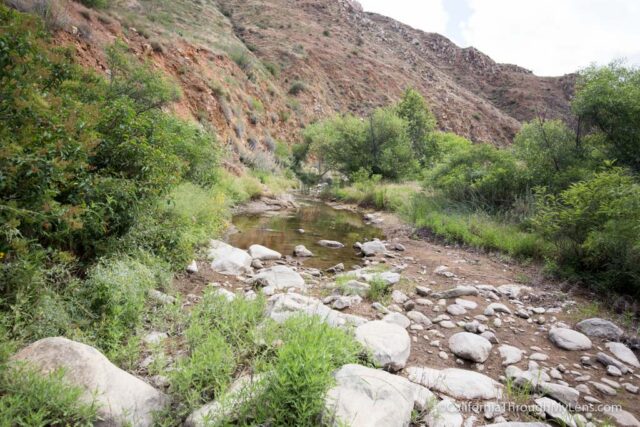 This section eventually has a small stream crossing as you proceed back into the canyon. After hopping over some boulders and heading back into the canyon itself, you will catch your first glimpse of the waterfall in front of you.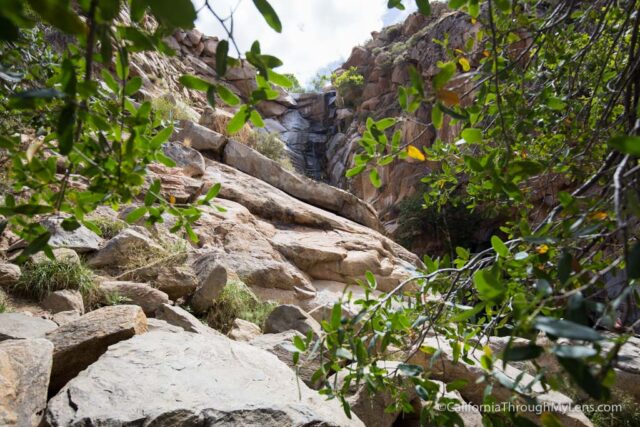 When I went at the end of May it still had some water, but not much. I would expect it to be dry by late May most years.
The Waterfall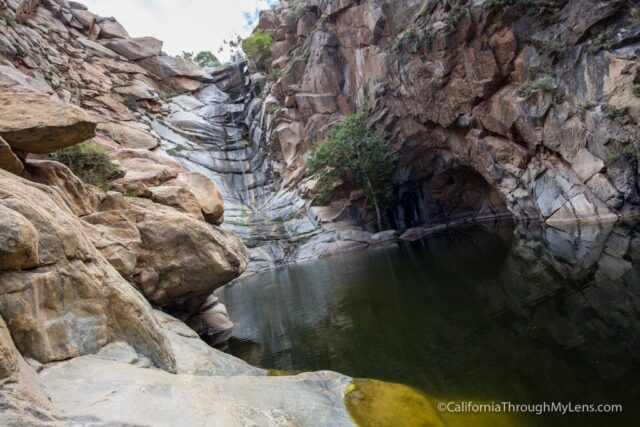 The waterfall is tall at about 100 feet. It has a large pool that it falls into, which is what makes it so attractive for people who are wanting to swim and spend time here on hot summer days. The hike reminded me of places like Eaton Canyon or Sturtevant Falls, both of which are beautiful and busy hikes.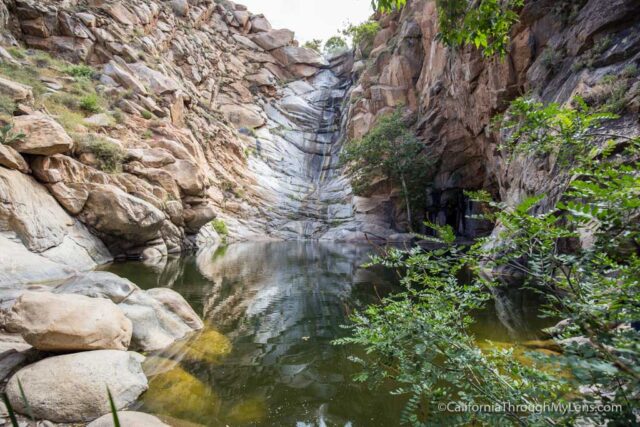 The waterfall here is still nice though, and I was excited to see so many others out hiking and enjoying the area. After spending 15 minutes at the falls, we headed out of the canyon and back up the trail.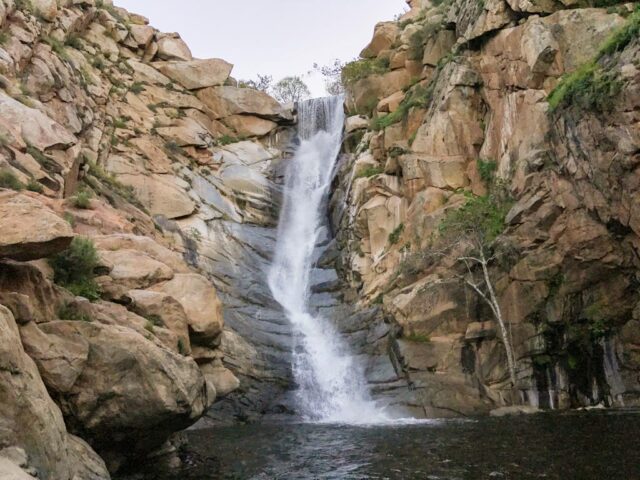 Since there was not a lot of water, here is a shot from LastAdventurer.com that shows the waterfall with water flowing from 2018.
There is an optional spur that adds 3 miles and takes you to the top of the falls, but I did not do this, so I cannot comment on it. As I stated before, save your energy and water for the way back as you will be doing a lot of uphill as you head out of the canyon.
I can see why this hike draws so many visitors. It is a good workout with fantastic views and a waterfall at the end. It is not one of my favorites of the California waterfalls, but I enjoyed being able to see it for myself. Let me know what you think of Cedar Creek Falls in the comments.