Moe's Original BBQ: Smoked Meats & Amazing Views in Lake Tahoe
If you are looking for a good spot for lunch or dinner right on the lake in Tahoe City then look no further the Moe's. This BBQ spot has excellent smoked meats, fair prices, and incredible views. Here is all the information.
Details
Cost: $10-$20

Hours: Everyday – 12 PM – 8 PM

Location: 120 Grove St, Tahoe City, CA 96145
Information from 2017
When you arrive at this restaurant, it feels like a typical BBQ joint. The smell of smoked meats wafts over you, the decor is all metals and wood, and the kitchen is open and inviting. Even the menus are done on a steel-cut 8 x 11 sheet.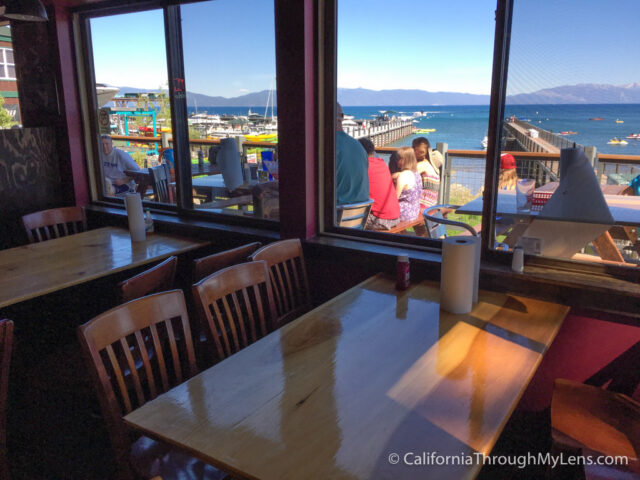 All of the options come as either a sandwich or a plate, and each includes two sides and a drink. It is a good amount of food, and I got to try a few different options as my group of four all ordered different things. After ordering we headed out to the patio and grabbed a nice big table to admire the view over Commons Beach, this is one of the best parts about this spot as the view is incredible.
The Food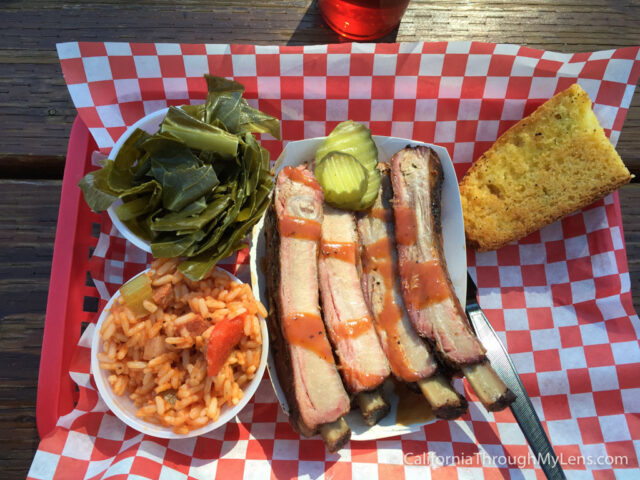 I ordered the ribs with collard greens and jambalaya. The meat on the ribs melted off the bone and it was smoked well. The collared greens were not my favorite, as they had little to no flavor. The jambalaya was great though, as it had a good strong spice to it, and I would recommend it.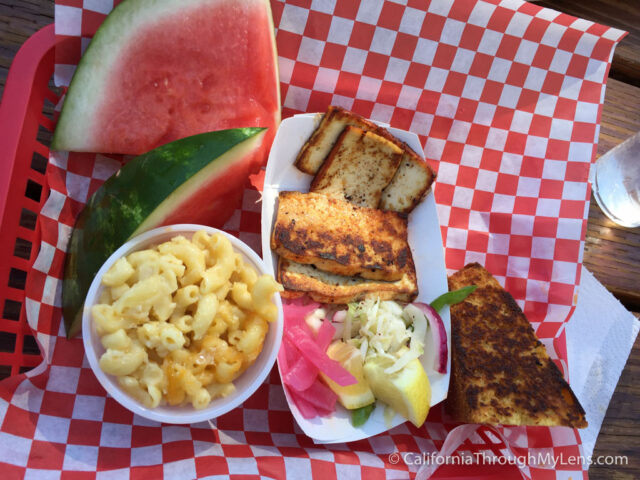 Amie went with the smoked tofu, smofu, as she is a vegetarian, and that is never really an option at any other BBQ place. She said it was delightful as the tofu was thinly sliced and well done. She got the mac and cheese as well, which was another excellent side that was rich but not too overpowering.
The other two members of my group got the chicken wings, and the pulled pork, and both were happy with their choices. It should also be noted that they have a delicious sweet tea here as well, which is one of the best things about a BBQ place for me.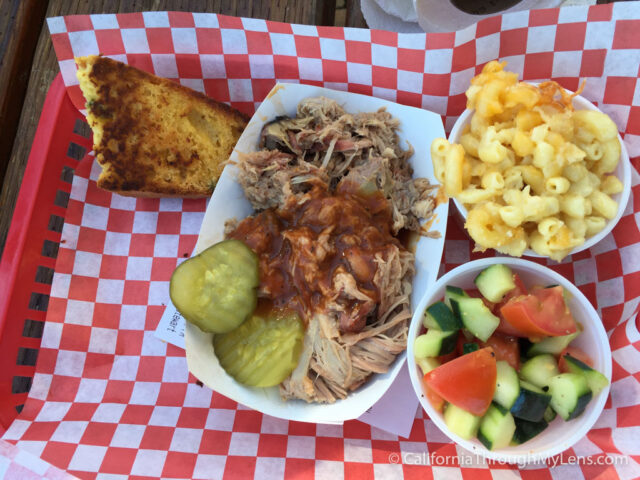 All in all, this was a great spot for a meal and an excellent view. I would highly recommend it if you are in the area. Let me know what other places I should try in the comments below.