The Federalist Public House: Best Pizza I Have Ever Eaten in a Shipping Container
Located in a few hollowed-out shipping containers near 20th and N Street sits a fantastic pizza and sandwich shop. Complete with picnic-style seating and full bocce ball court, the Federalist Public House is not your usual pizza spot, and that is a good thing. As you approach, you will no doubt hear the commotion of people as they eagerly engage with the workers and their food in a communal eating experience that left me wanting more. Here is all the information.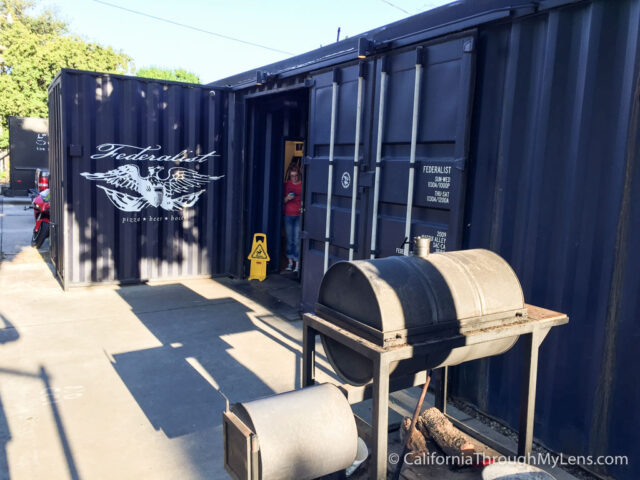 Details
Cost: $12-$15 for a pizza

Hours: Everyday 11:30 AM – 10 PM

Location: 2009 Matsui Alley, Sacramento, CA 95811

Information from my visit in 2015 and 2018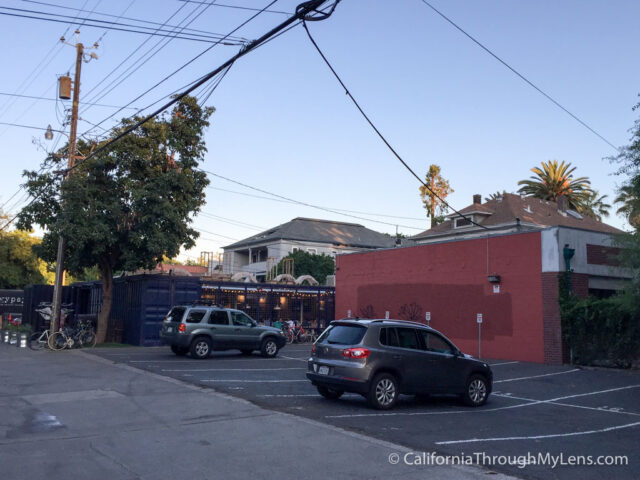 When you walk up to the shipping container, you will see they have stenciled on hours and a massive logo. If you come around dinner time, you can expect a wait, but there is a lot to choose from, so the line gives you time to decide. One of the most popular items is the southside, which has no sauce, chorizo, two kinds of cheese and Yukon gold potatoes. The recommendation is always to add a sunny side up egg on top though, so I obliged.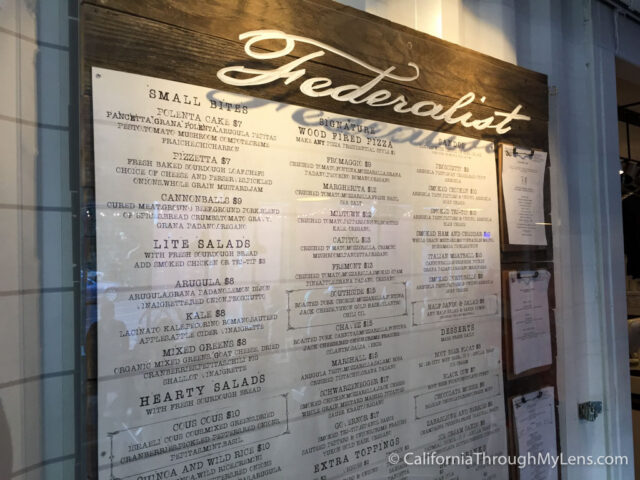 They also have a lot of unique drinks that go with their farm to fork style eating experience ranging from craft sodas to kombucha from the tap. They also have a lot of different beers that you can choose from as well. I went with a craft root beer and grabbed a spot at the picnic table to await my meal.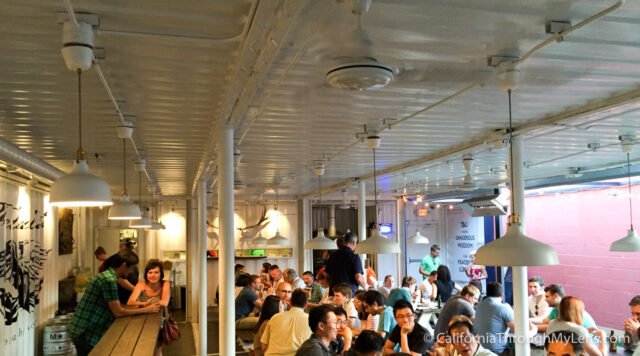 One of the things I liked most about the spot was a big sign in the back that said, "I prefer dangerous freedom over peaceful slavery," it set the mood for the establishment.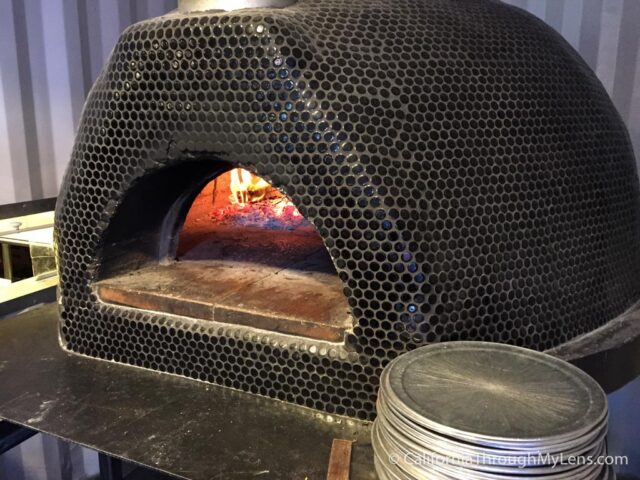 The large stone pizza oven is being manned continuously in the corner of the room, and the whole experience is an overload for your senses.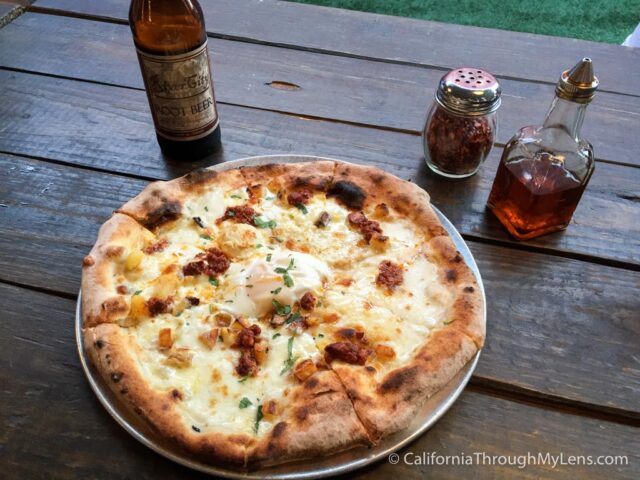 When my pizza arrived, it looked simple yet unique. The large egg sitting right in the middle is something I had never had before, and I was excited to dive in.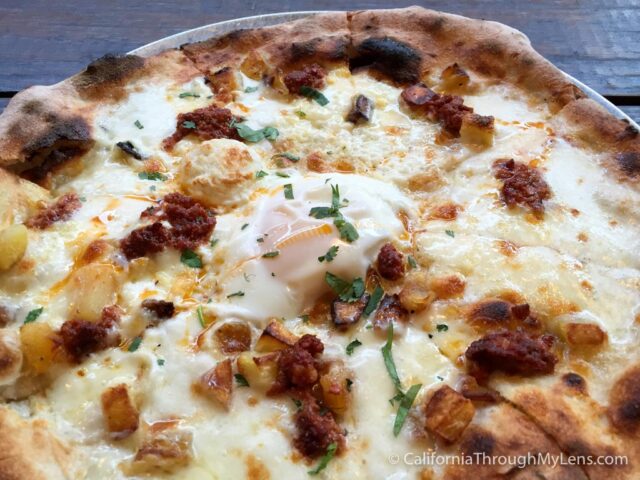 The pizza was thin crust but cooked well with just a little char. It has a big flavor when you get a bite of the spicy chorizo but is smooth when it's just the cheese. The egg is an excellent addition as the yolk forms a pseudo sauce for the pizza itself. They also provide a chili sauce that is a great addition to the pizza as well. Overall I was impressed.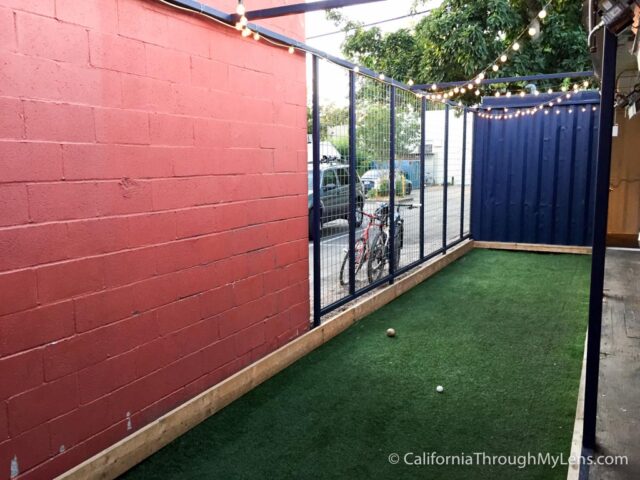 The only thing I wish I would have gotten a chance to try was the desert sando, which is an ice cream sandwich with chocolate and pistachios, but they were out of it when I went. Also, I would have liked to have brought a few friends to take advantage of the bocce ball court as well, but there is always next time. I recommend you check out this place if you are in the area and be sure to let me know what you thought of it if you can give it a try.