BJ Cinnamon: Raspberry Creme Fritters in Folsom
As you know, I am a sucker for donuts. I go out of my way to try any donut that I hear is unique, and on my travels, I always try to find a good donut shop to visit. When researching spots in Sacramento, I came across BJ Cinnamon in Folsom and Sweet Dozen in Sacramento. I am happy to report that both of them are fantastic, but this review is for BJ Cinnamon.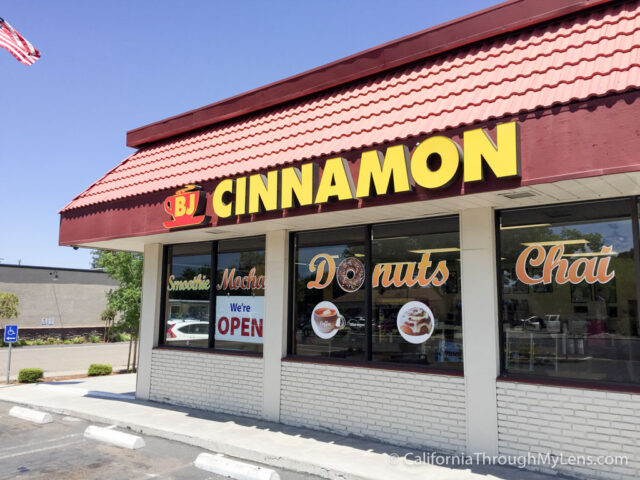 Details
Hours: Mon-Fri: 5 AM – 5 PM, Sat-Sun: 5 AM – 3 PM

Cost: ~$2 for a donut

Location: 402 E Bidwell St, Folsom, CA 95630

Information from my visit in 2016
When you pull up to the shopping center that houses BJ Cinnamon, it looks like any other donut place you have seen. It is hard to read the BJ on the sign, but you will see the large "Cinnamon."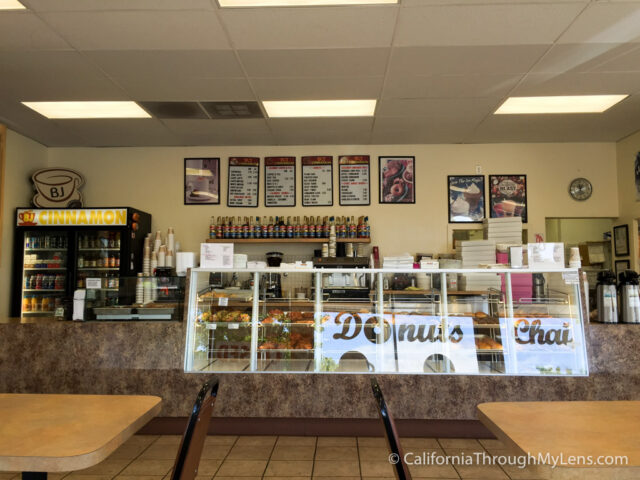 When I entered the shop, I was greeted warmly, and we got to talking about donuts. Two of the unique things about this shop was that they had an extensive collection of cinnamon rolls and that they had a Raspberry Creme Fritter. I stayed away from the cinnamon rolls as I wanted to focus on donuts, but I am sure they are fantastic if they are anything like the donuts.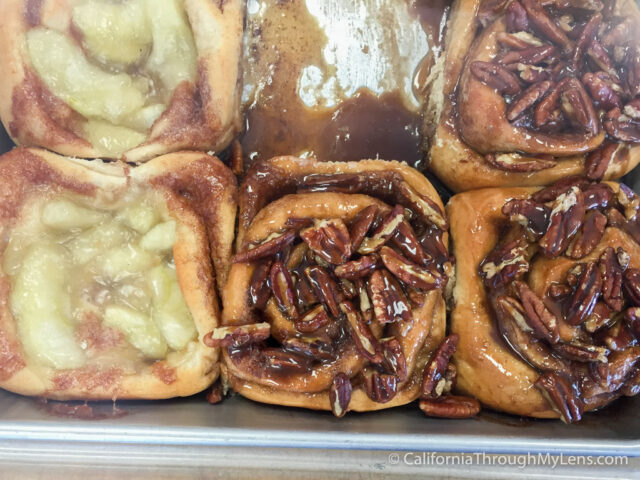 I ordered the raspberry creme fritter and one of their croissant donuts with maple on it.
Croissant Maple Donut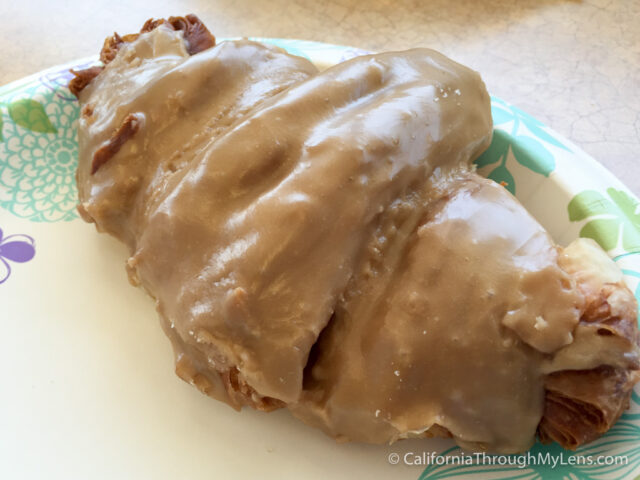 This donut was like a croissant with maple syrup on it. It was even in the shape of a croissant. That being said, it was moist in a melt in your mouth type of way, and the maple syrup on top was strong with a delightful taste. I enjoyed this donut and would assume that the croissant donuts are an excellent way to go at this spot.
Raspberry Creme Fritter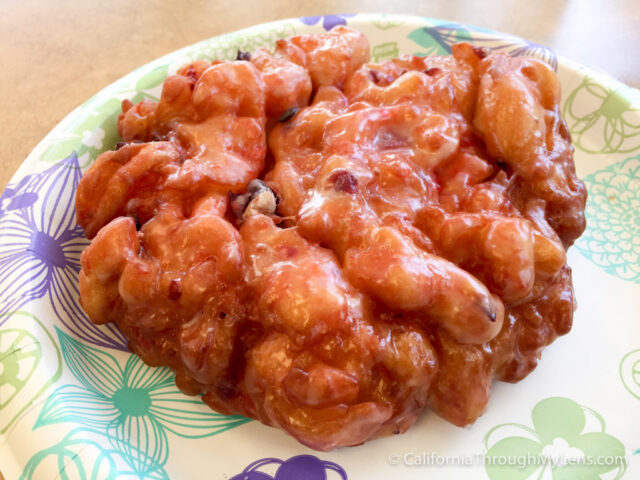 In all of my donut adventures, I have never heard of a donut like this before. It was the texture and consistency of an apple fritter but with a red hue from the raspberry. When I bit into it, it was a lot different then I anticipated it being. It had an excellent strong raspberry flavor, but you could also really taste the heavy creme flavor as well. I was pleasantly surprised to find a new donut flavor like this that I enjoyed.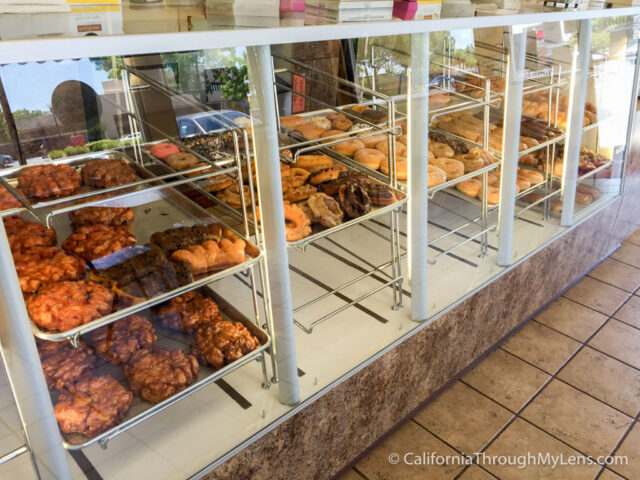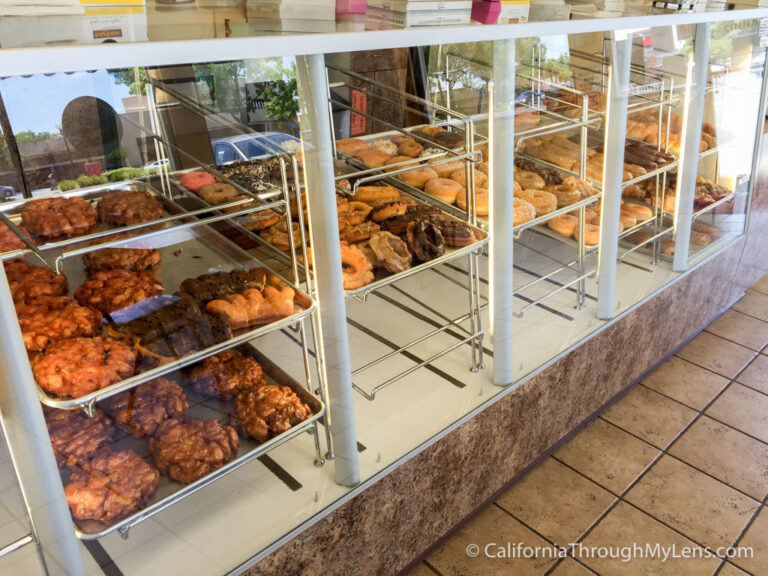 All in all, I was impressed with BJ Cinnamon. It was a great experience, from the people working there to the donuts themselves. Be sure to check them out if you are in Folsom.