Macduff's Pub: Best Fish & Chips and Bread Pudding in South Lake Tahoe
When I travel to a new spot, I always check out Yelp to see what is around me. I tend not to read the actual reviews, since people can be pretty nitpicky, but when I see something highly rated with a lot of reviews, I know it must be good. Case in point with Macduff's; this spot had 1000 reviews and 4.5 stars when I was in the area. I made it a point to add it to my list, as I figured that many people really couldn't be wrong. I am glad to say that they were not, Macduff's is one of the best spots I have eaten in South Lake Tahoe, and I go back any time I am in the area. Here is all the info.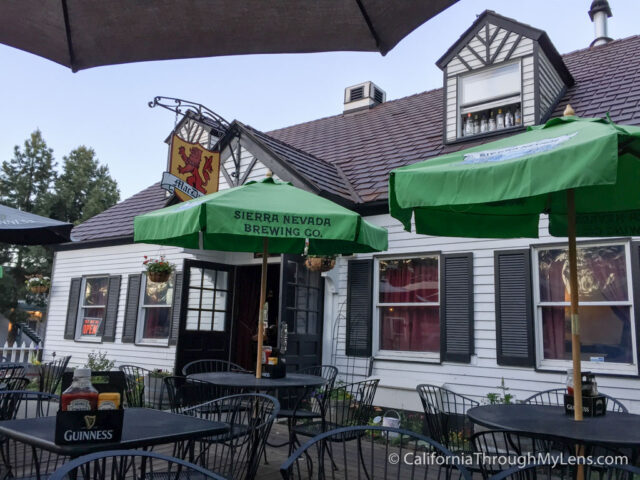 Details
Cost: $12 – $25

Hours: 11:30 AM 'til Close
Location: 1041 Fremont Ave. South Lake Tahoe, CA
Information from my visit in 2015, 2017 and 2019
After pulling up at around 7 PM on a weekday, people were sitting outside, but it wasn't too packed. We were quickly shown to an outdoor table and got to sit and enjoy the ambiance while waiting for our server. They had a fun old truck sitting outside with a MacDuff license plate too, which was awesome.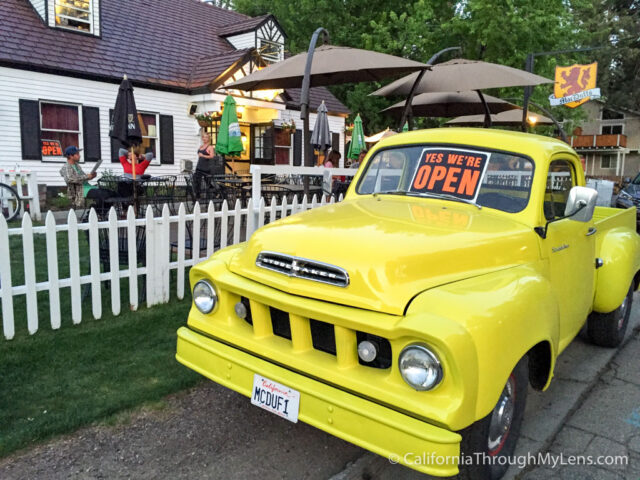 This place is a pub in the same vein as those you would find in the UK. In that, the menu is full of pub food ranging from Shepard's Pie to fish and chips.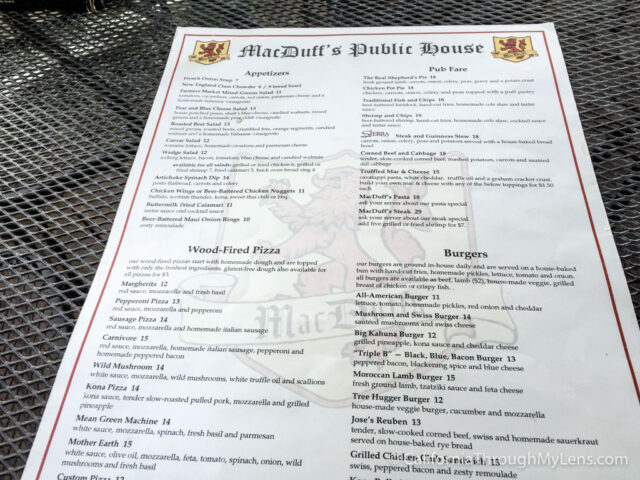 I asked for a recommendation and was told that it had to be the fish and chips, so I went with that, and my wife went with the veggie burger that was made in-house.
Fish and Chips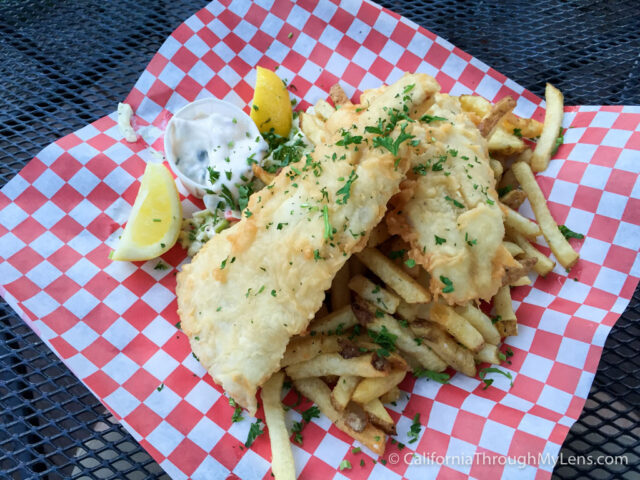 The meals came out, and they looked as good as I expected. The fish had a beer-battering that tasted home-made and not deep-fried. It wasn't greasy and was flakey and flavorful. The tartar sauce is where it's at, though. I hate tartar sauce, but I loved it here I couldn't get enough, I even dipped my fries in it. It was a creamy with a complex flavor, so good.
Tree Hugger Burger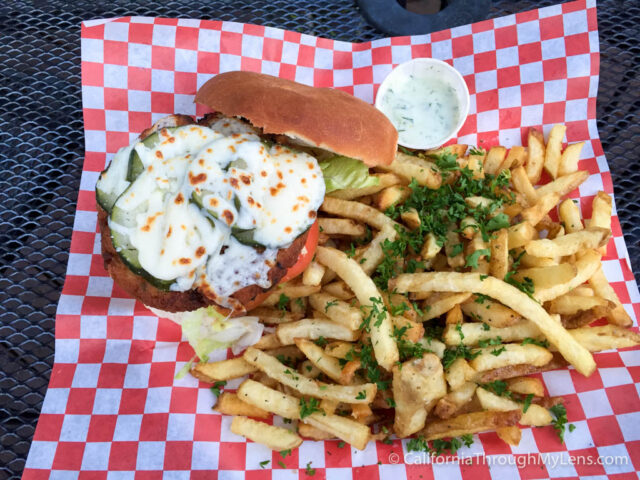 Veggie burgers are another trendy option here, and you can get the veggie burger with any of the burger setups they have. It is a Couscous based burger that is grilled like a typical burger and even has a crunch to it as a good burger would. The burger had a ton of taste with a lot of topping options. You could see real chunks of vegetables in it since it was made right in the restaurant, my wife was a fan.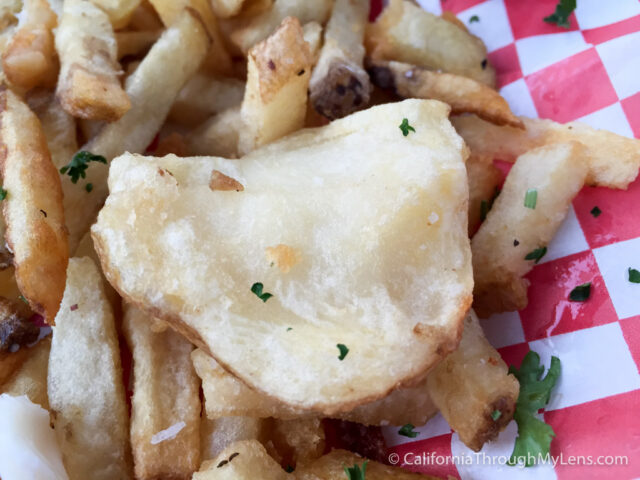 The fries were great as well and have actual ends of the potato in them as well, so you know they were cut fresh.
Bread Pudding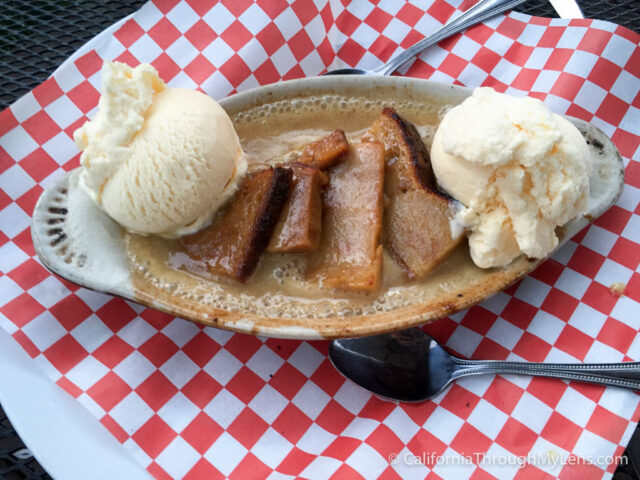 I was full when I finished my meal and was just sitting and enjoying the atmosphere when the waitress came over and asked about dessert. Normally I would say no as I don't usually get dessert, but she told me they only have one thing on the menu, a bread pudding. Since the food was so good and since it was a strong move only to have one dessert, I decided I had to give it a try. I can honestly say the bread putting is flawless. I don't even have words to describe it, just order it; you will not regret it.
So as you can see, I enjoyed MacDuff's, and I highly recommend you visit. I have been back many times since the first initial visit, and I have not been let down yet. Let me know what you think in the comments if you go.