When researching places to explore in Oakland's up and coming neighborhoods, you will no doubt here praise for the Temescal area over and over again. This trendy district has become a go-to spot for some of the city best shopping, food and drinks. The highlight here is the small alleys known as Temescal Alley and Alley 49 which have all of the above, and a fun atmosphere to enjoy them in. While I haven't got to fully explore all that this area has to offer, here are some of my recommendations for what to do when exploring Temescal.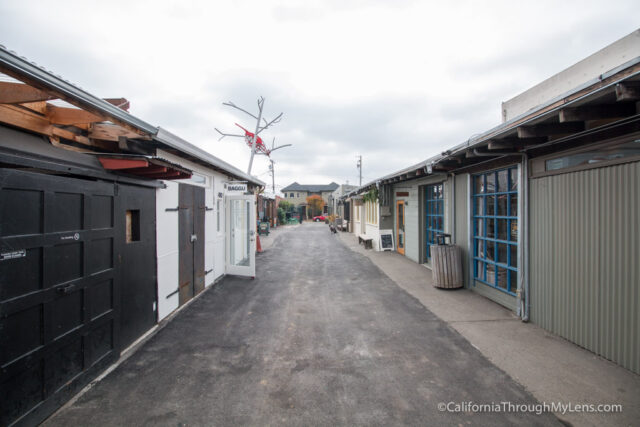 Parking
There is parking on the streets surrounding the alley for $2 an hour. It can be hard to find on busy weekends though, but it is a nice area to walk if you have to park a little bit away.
Food
Chilitos Linda (a stone's throw from Temescal Alley)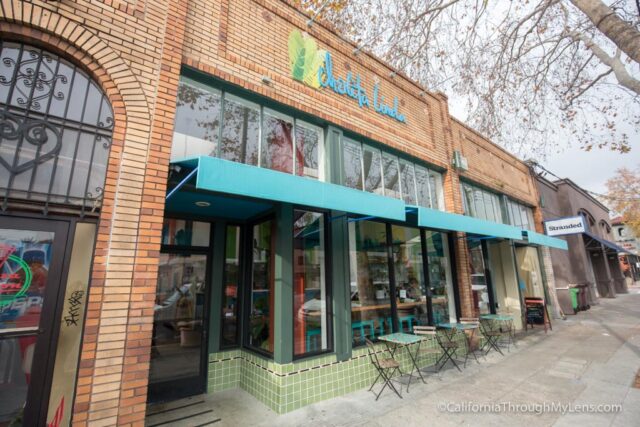 Chilitos Linda has bomb tacos ranging from tofu and fish to carnitas and carne asada. The vibe of this spot is excellent with mariachi music coming through the speakers and lots of pastel colors on the walls.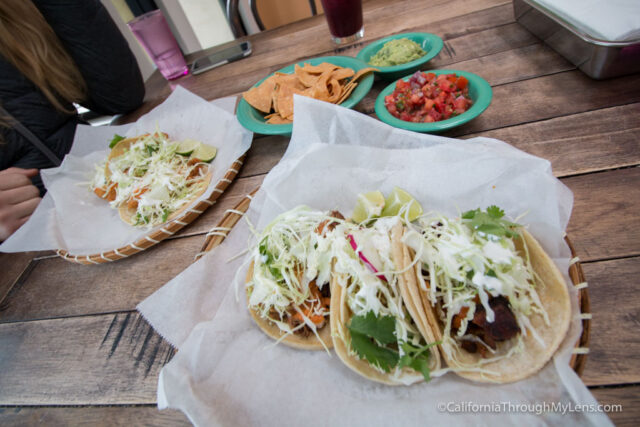 I liked the fish and the carnitas the best, especially with the special sauce they have on the table that adds a sweet and spicy kick to it.
Doughnut Dolly's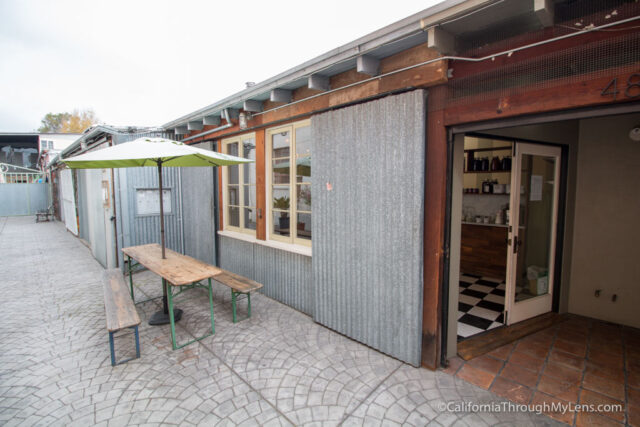 I love doughnuts, so you don't have to twist my arm to try a new spot when I am getting to know a city. Doughnut Dolly is not the traditional donut shop though in that they only have four types of donut (glazed, regular, chocolate and sugar) and then four types of filling (naughty cream and then three others which change each month).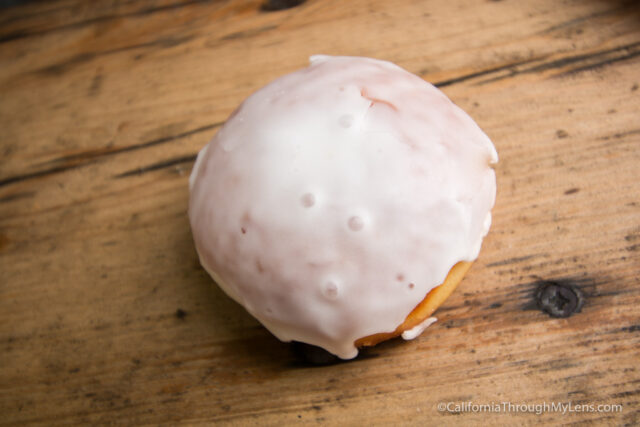 You get to pick the doughnut and the filling leaving the creation of a perfect sweet treat fully in your court. I won't tell you what to pick, but I will suggest the naughty cream as it is spectacular.
Curbside Creamery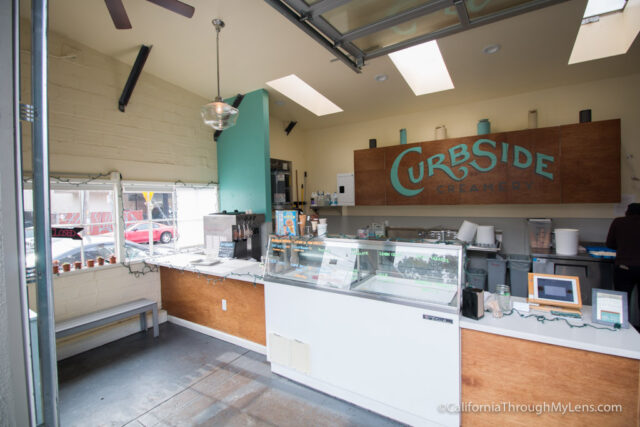 At the end of Temescal Alley, there is a small creamery with half its flavors regular and half its flavors vegan. If you are vegan, then I don't have to tell you any more as having four vegan options to pick from at an ice cream shop is unheard of. They also make ice cream sandwiches with different cookies and ice cream middles based on the flavors.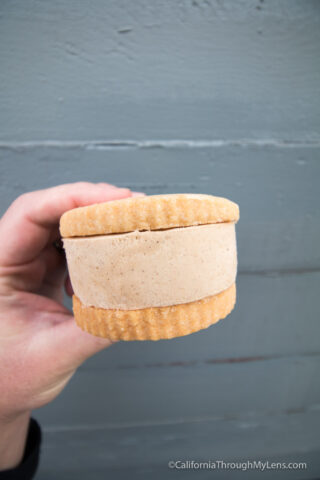 My personal favorite is the coffee ice cream with the vanilla shortbread cookies, but you can make your own selection when you visit.
Pizzalo
I have not been to Pizzalo myself, but I have been to the chef's other pizza restaurant Boot and Shoe Service. I loved the fantastic wood fired pizza's there, so if this place is similar, then you are in for a culinary adventure.
The Cro Cafe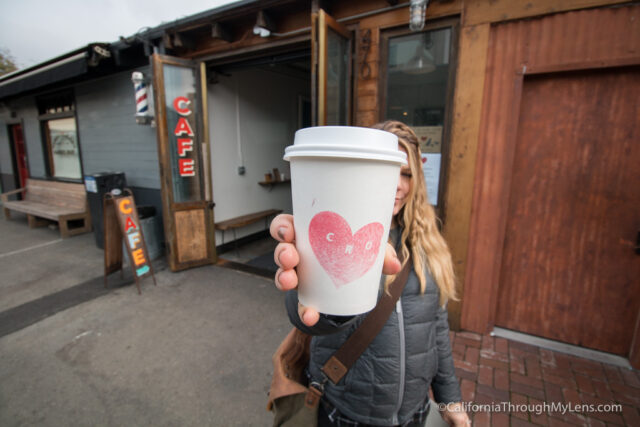 Lastly, there is a coffee shop which has great pour overs if you are a coffee nerd like we are. The shop is small, and it is mostly take out, but it is great coffee.
Shopping
While I am not much of a shopper myself, I can appreciate the unique layout and decor of the shops in Temescal when I went in them with my wife. Here are a few of the most unique ones.
Crimson Horticultural Rarities
This small two-room shop is literally full to the brim with plants. There are air plants, succulents and even Venus fly traps in the small brick-walled building. The store also carries a selection of jars for the plants to grow in as well in a range of artistic styles. It is worth going into just to see the layout and style.
Marisa Mason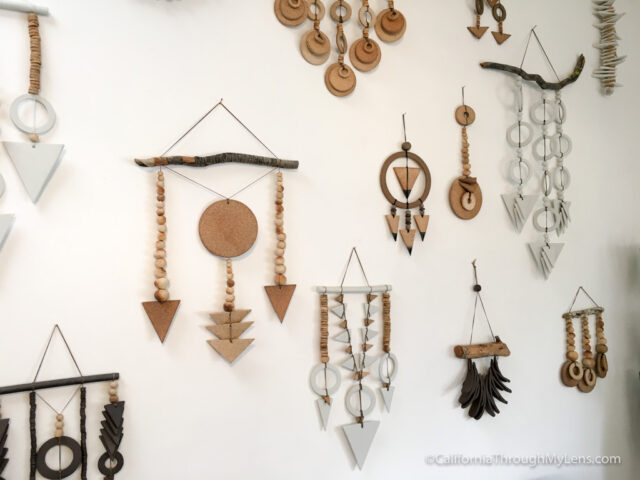 While this store was generally out of my price range, I appreciated the artistic layout it had as well. Also, there were three women working behind the counter making bracelets and necklaces, and they told me that 80% of the store is homemade right there in the shop. That is an excellent idea that I can get behind, and I recommend you check them out.
Homestead Apothecary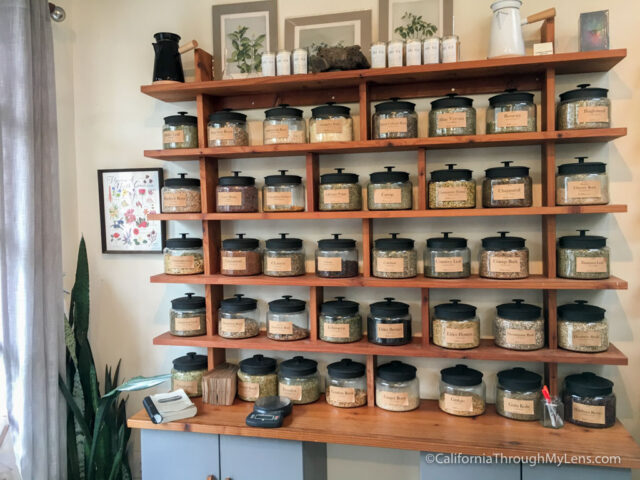 Lastly, this store on the end of the left side of Temescal Alley is full of oils, scents, and natural ingredients. I am not even sure what you would do with all of them, but I enjoyed browsing and seeing the layout and the sheer amount of spiced and dried things that had been foraged and stocked on the shelf. My wife liked smelling the essential oils they had here, so if you are into essential oils like she is then you will find yourself at home.
The Bird Art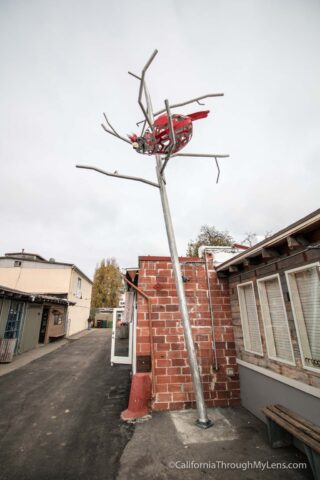 Don't forget to check out this unique art piece before you leave the alley. The bird perching on the tree at the end of the alley is a fun representation of the quirky neighborhood you are in.
As you can see, Temescal Alley its a pretty cool place to spend a few hours. I enjoyed walking the street and poking my head in the shops in-between finding new places to eat. Check it out if you are in town and like the hipster vibe of spots like this. Be sure to let me know what I left off that you like doing here in the comments.