Boot and Shoe Service (Closed): Wood Fired Pizza & High Class Italian Food in Oakland
Unfortunately, this restaurant closed in 2019.
Boot and Shoe Service is one of the many restaurants leading the foodie revival in the city of Oakland. This upscale Italian restaurant features a menu that changes daily, and that has a range of classic Italian dishes as well as their specialty, wood-fired pizzas. As the second restaurant from Chef Marc Baltes, this spot is almost always busy, so make sure to get a reservation; but if you are looking to experience a great Oakland restaurant, be sure to check it out. Here is all the info.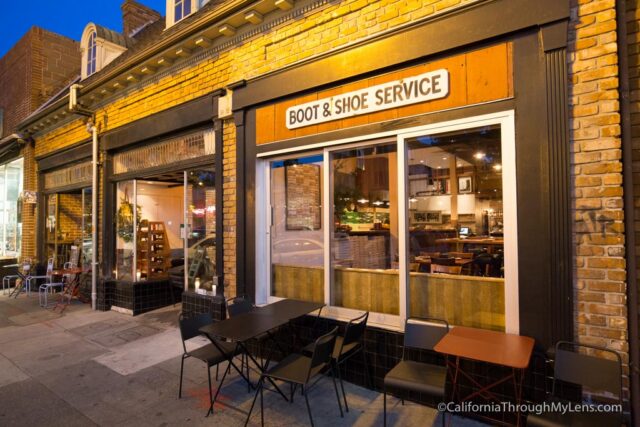 Details
Getting There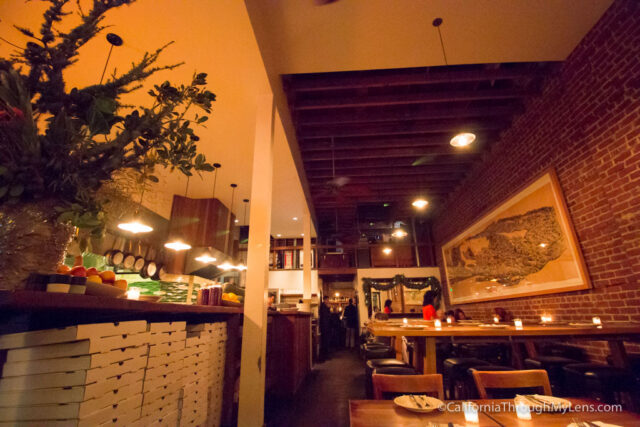 Boot and Shoe Service is located on Grand Ave, north of Lake Merritt, and about a half block from the Grand Theater. There is street parking when available, and there is also a small parking lot near the restaurant that can often have spaces. Boot and Shoe Service sits in an old boot and shoe store, with lots of exposed brick, a cozy dining area, and a bar in the back. There is an open kitchen right in the middle of the restaurant, and it was packed when we went, even on a Tuesday night, so be sure to get reservations.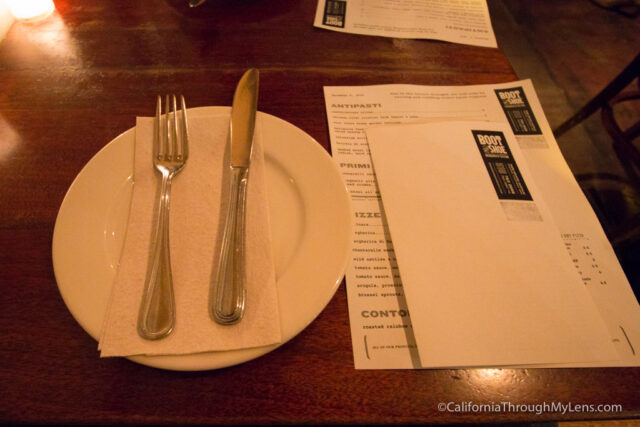 After arriving right when they opened at 5:30, we got a seat in the dining area and looked over the menu, which changes daily. There were tons of great things to choose from, and here is what we ordered.
Food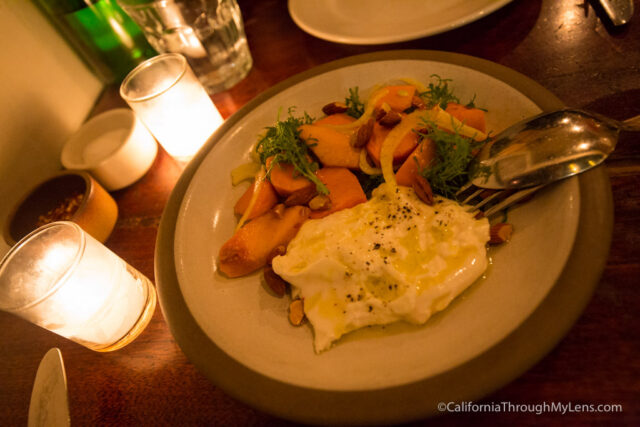 Burrata with fennel, almonds, butternut squash, and persimmons –  This is a great fall dish with many of these items currently in season. The appetizer is light, and it is an excellent start to the meal. I personally liked the tang of the persimmon as it mixed with the delicious burrata and subtle butternut squash. Getting it all in one bite shows how well thought out the dish is, as all of the flavors compliment each other so well. The almonds were an interesting add-in to me, but they have a nice crunch and a light salt that makes the characters come to life more.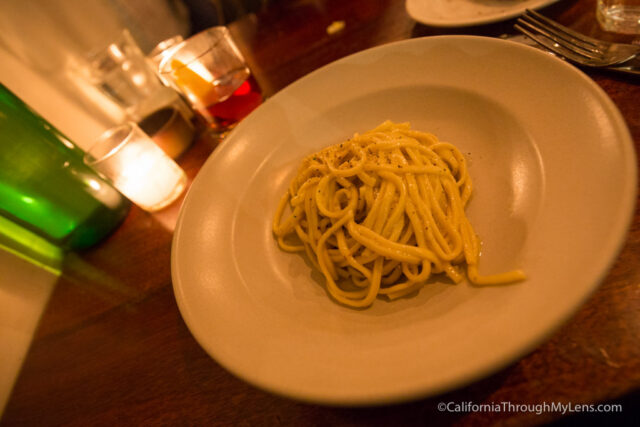 Tonnarelli Cacio E Pepe – Handmade pasta as simple as it comes with cracked pepper and olive oil, but it's absolutely perfect. The pasta is light, and olive oil is of high quality. The burst of flavor that comes with the cracked pepper changes the dish in a subtle but beautiful way. You wouldn't think that $18 pasta this simple would be worth it, but it is.  I added a little crushed red pepper from the table to it, and the spice was a nice subtle addition.
Margherita Di Bufala – This dish had ample portions of smooth, creamy buffalo mozzarella on a perfectly formed crust. I like the way this type of pizza is made, where it is heavy on sauce but light on the cheese. Add to that the mildly burnt crust, and you have a great pizza. The ingredients taste fresh in this pizza, and I recommend it with an egg as it adds protein, and I love the flavor the yolk adds.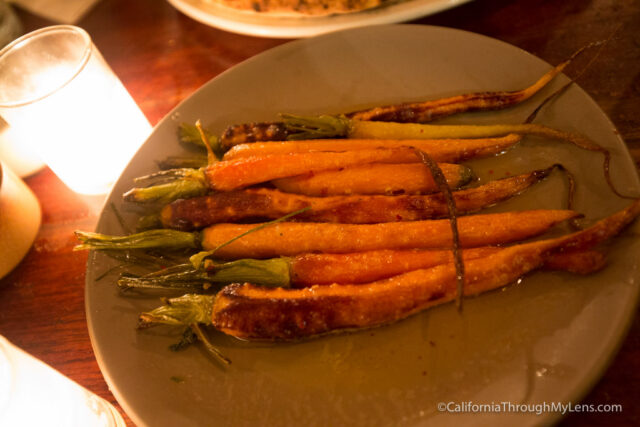 Brown butter rainbow carrots – This side dish almost stole the show, as the carrots were slightly burnt but covered in brown butter. If you have not had brown butter before then, just order it next time you see it on the menu. It is so rich, and it makes everything better. We didn't leave any carrots behind.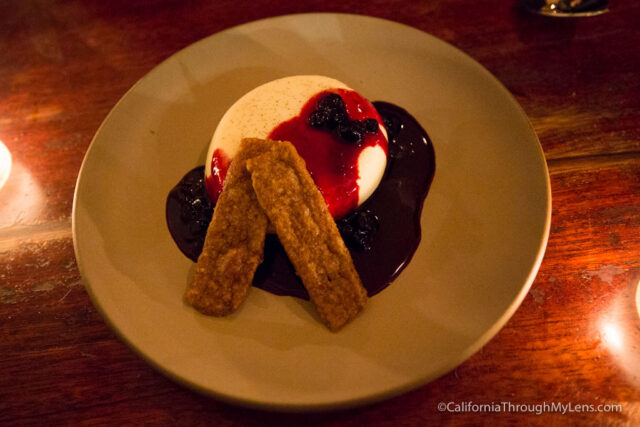 Vanilla bean pannacotta with homemade huckleberry compote and molasses cookies – The dessert has a great tart flavor from the huckleberries which complement the smooth and creamy vanilla pannacotta. The cookie is a nice crunch, which adds to the tart and creamy dish. I loved this because it was a very light and sweet way to end the meal.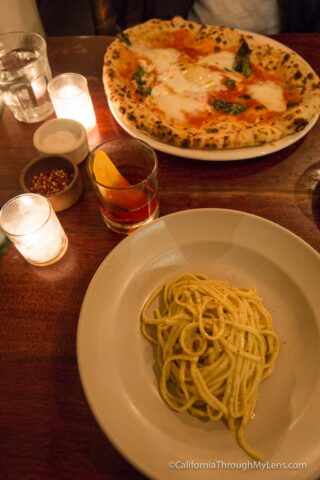 Oakland is becoming a great spot for restaurants and places like Boot and Shoe Service are leading the charge. My wife and I enjoyed our time here, and I would recommend it if you are looking for a fun night out in the city.