Sweet Maple: Millionaire Bacon in San Francisco
San Francisco is not hurting for good breakfast spots, but one of my favorites in the city is Sweet Maple. This unassuming eatery has what they call Millionaire Bacon, and for my money, it is probably worth it. Add to that a full menu of items which includes standouts like a fresh crab benedict, and you have the recipe for a fantastic, but pricey, breakfast in the city. Here is all the information.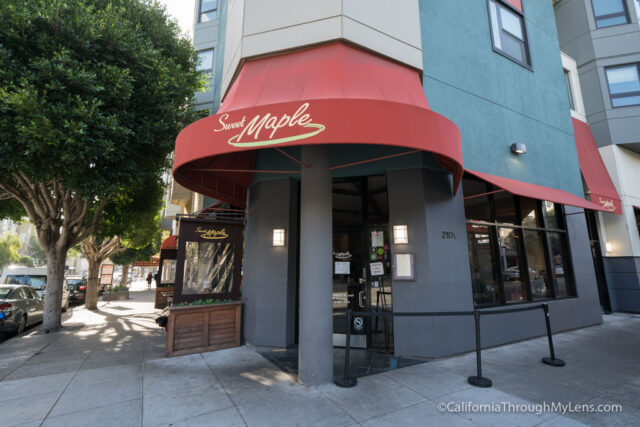 Details
Cost: $15 – $20
Hours: 8 AM – 3 PM
Location: 2101 Sutter St, San Francisco, CA 94115
This information is from my visit in 2018
Read more about San Francisco spots here
Getting There
Like everything in San Francisco, I would recommend just taking public transportation or an Uber / Lyft. There is street parking around the restaurant, but it is pretty hard to come by.
The Restaurant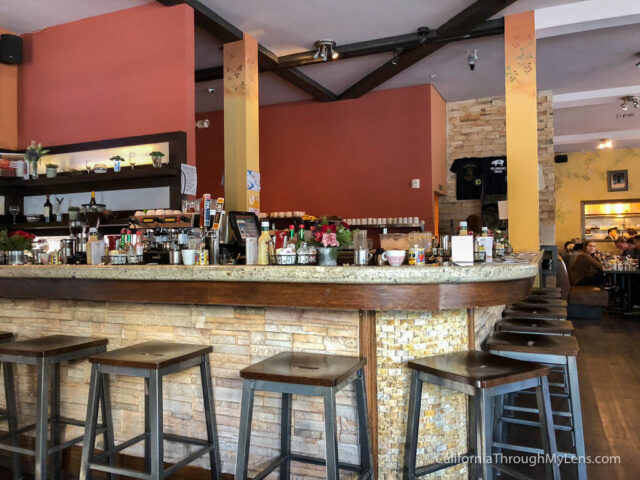 Sweet Maple takes up the bottom floor of an apartment building and its large with tall ceilings. The line forms to the right of the building, and you can expect to wait on the weekends. On the weekdays though, it is usually not a long wait, so that is when I recommend you go.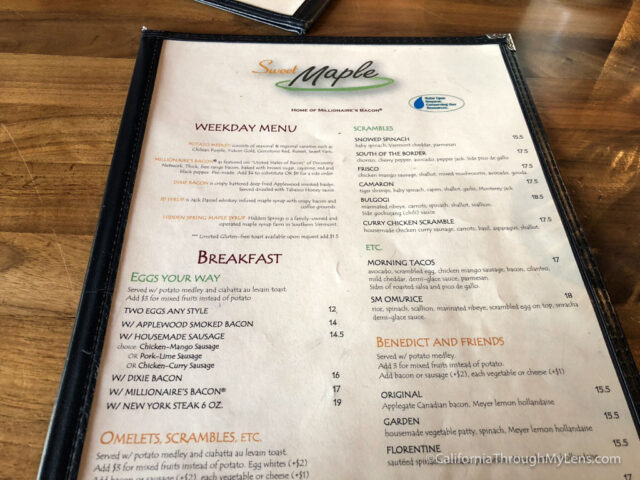 The menu here is pretty massive, but you will want to select something with Millionaires Bacon, which is the famous dish here. I usually just get the two eggs, bacon and toast as that is more than enough food for me. My wife is not a meat eater though, so she switches it up. Here is what we ordered.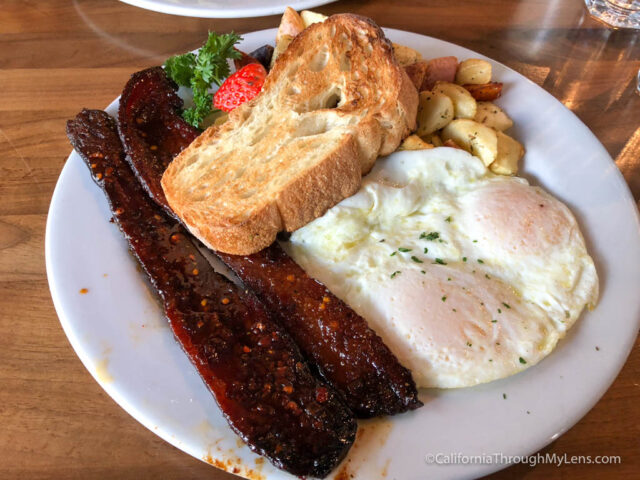 Millionaires Bacon – Look up the awards it has won, this is a well-loved slice of meat. More like pork belly then traditional bacon, with a nice thick quarter inch cut. The slices are cooked for over 4 hours in the oven with maple syrup and spices. The bacon has the perfect mixture of sweet and spicy and practically melts in your mouth. I love that they don't skimp on the spice as you can see the pepper seeds on the bacon and get a good burn when you eat it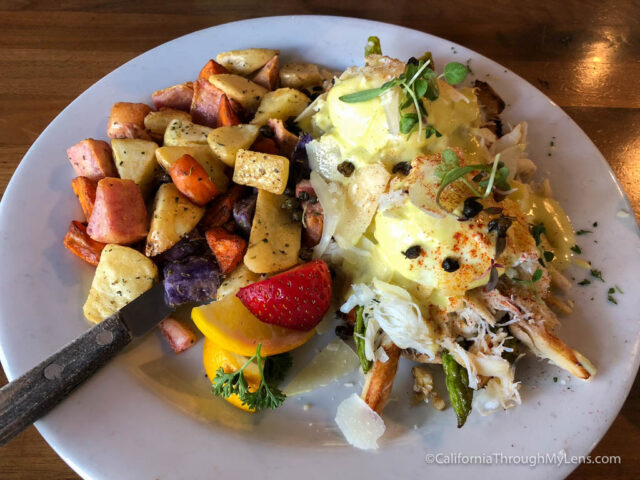 Crab Benedict – A healthy portion of crab with perfectly poached egg and a wasabi cream horseradish. It tastes so fresh, and there is a ton going on with all the flavors. The dish has a good wasabi taste from the cream, but without the normal "clear your sinuses" wasabi spice, which is good. The asparagus and lemon complete the fresh taste of the dish. It's a pretty expensive dish at $22, but it was worth the price if you like crab.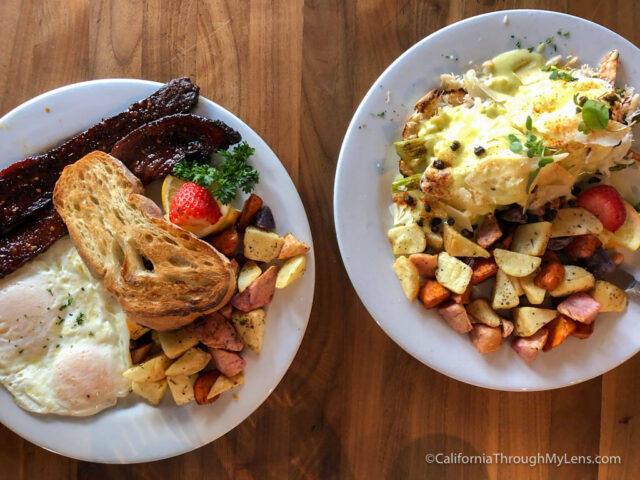 I always enjoy my time at Sweet Maple, and I would easily come here again just for the bacon. Check it out if you have a free morning in San Francisco and let me know what you think in the comments.