Three Winter Weekend Adventures for Bay Area Explorers
When living in the Bay Area, it can be easy to forget how close the Sierra Nevada mountains are and how many awesome opportunities they hold. In San Francisco, I love driving the coast, exploring the vibrant culinary scene, and wandering Muir Woods. Still, I also like getting out of the city and seeing a truly unique part of California less than 3 hours from the Bay. The area I am referring to is California's Gold Country, and below I have set up three winter weekend itineraries for you so you can explore the area yourself and hopefully see something completely new. Information from my visit in 2017.
Weekend 1 – Murphy's & Bear Valley: Snow Adventures, Caves & Wine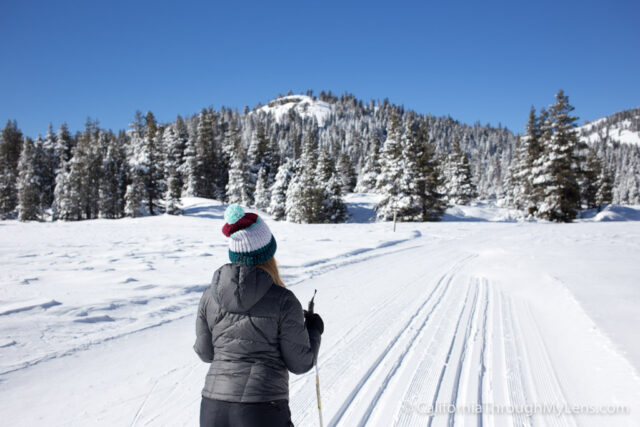 This itinerary is made for those that love to get up in the mountains to explore/play in the snow. There is no better time to do this then when we have a good winter and there is tons of snow waiting for you. This is also a suitable itinerary for wine lovers as the Murphy's area is starting to make some truly fantastic wines.
Where to Stay
Victoria's Inn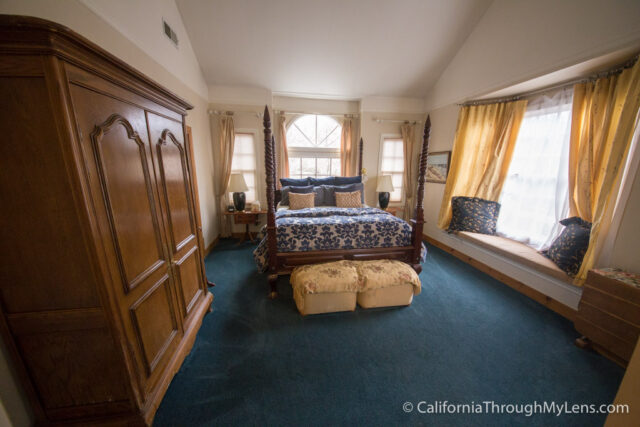 This hotel has a fantastic location in downtown Murphys that allows you to walk to many of the local eateries and wineries. The hotel has a unique charm with beautiful rooms and amenities like continental breakfast and cookies in the hallway between the rooms.
Where to Eat
There are a lot of great spots, but I would highly recommend these three places.
Grounds
For breakfast, it does not get better then Grounds. The omelets run the gantlet between traditional vegetable options and more unique braised chicken options. They also have a home-made potato pancake that looks like hash browns but tastes better than any hash browns you have ever had.
Order: Braised chicken omelet and potato pancakes
Alchemy Cafe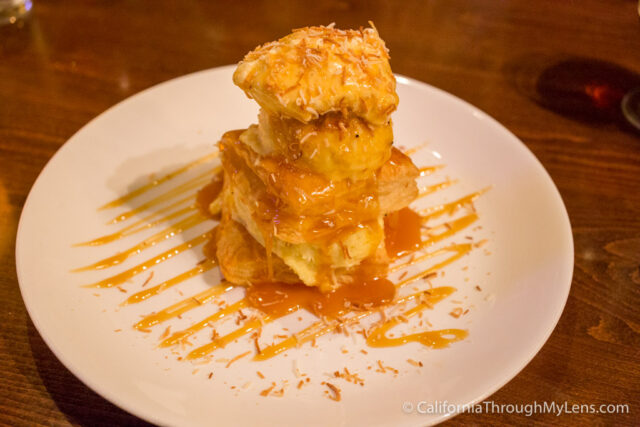 Touted as one of the best restaurants in the town, I can easily say it lives up to that statement. The restaurant features a reserve beer list which has over 300 different types of beer on it. They even sell many of the beers for you to take home in the small storefront right in front of the restaurant. Not to be outdone by the beer, the food is a unique take on traditional meals that you know and love. I recommend the meatloaf (never thought you would hear that right?), which is bacon-wrapped and then grilled. It comes out like a steak and tastes like a great combination of both. They also have a deconstructed coconut pie for dessert that's amazing and an excellent nacho appetizer.
Order: The meatloaf and a beer of your choice
Lucky Penny Public House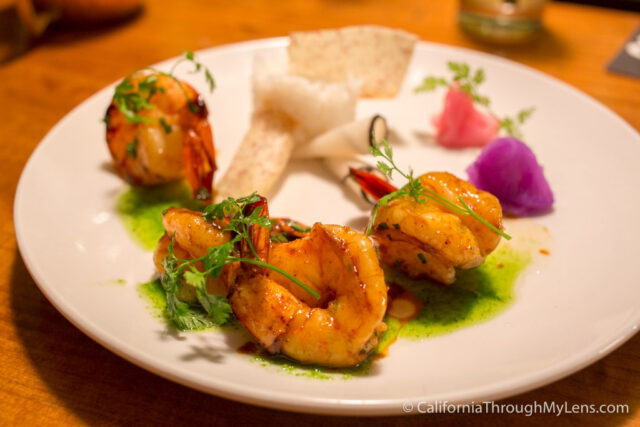 As a newer entry into Murphy's restaurant scene, Lucky Penny Public House tastes way better than any 4-month-old restaurant you have ever been to. I was incredibly impressed with Chef Steve's truly unique menu, which included highlights like stout lacquered bacon with blue cheese and a grapefruit, beet, mozzarella salad. I have tried most of the menu, and I can say that everything I have ordered has exceeded my expectations. The drink selection is excellent as well, with Cierra, who works behind the bar, continually coming up with new and unique takes on traditional cocktails. A highlight of these being a Bloody Mary with smoked bacon-infused into the vodka and topped with a piece of stout lacquered bacon.
Order: Beer lacquered bacon, Bloody Mary, and red curry shrimp
Where to Adventure
Bear Valley Cross Country Skiing Adventures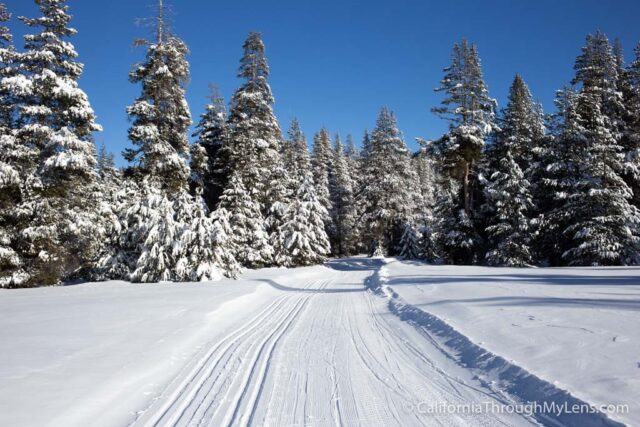 For me, it doesn't get better than a day spent up at Bear Valley Cross Country Adventures either cross country skiing, snowshoeing, tubing, or riding a snow bike. They have over 40 miles of trails, a ski to cafe, and some of the most meticulously groomed trails I have ever ridden on. The people who work behind the counter are always happy to recommend different activities to try and trails for every cross country skiing ability. It is a variable winter paradise up there right now as well.
Mercer Caverns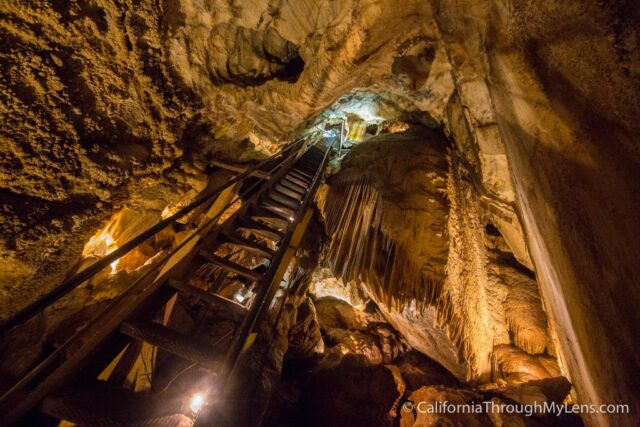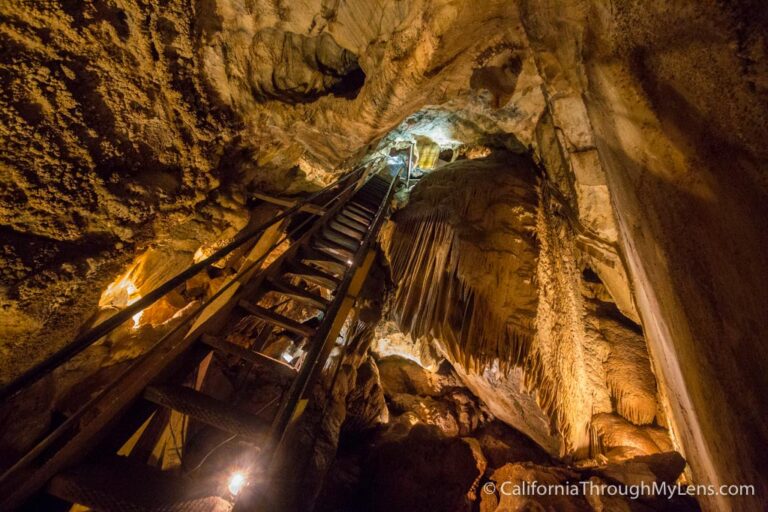 If you are looking to get into a cave close to Murphys, then check out Mercer Caverns, which is only 1 mile north of town. This cavern has lots of history and an entertaining tour that takes you up and down staircases as you explore the cave's many rooms. The tour is only 45 minutes, and it is so close to town that you can explore it without dedicating too much of your weekend to it.
Where to Wine Taste
Zucca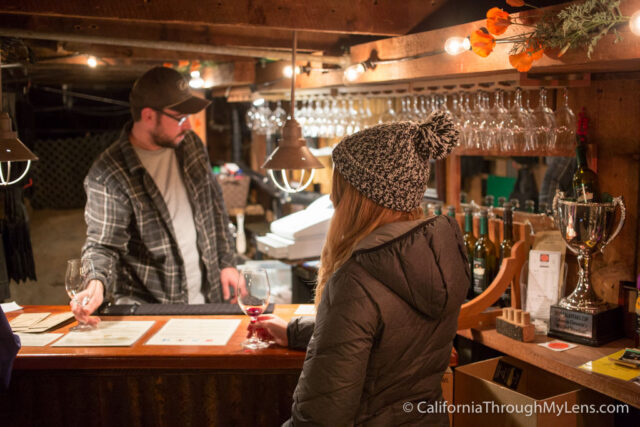 Zucca is a fun tasting room in downtown Murphy's which is located down a flight of stairs and has a cave-like atmosphere. They also have a great outdoor patio area that can get going during the summer. Tastings are only $5, and they pour you a good amount of wines.
Lavender Ridge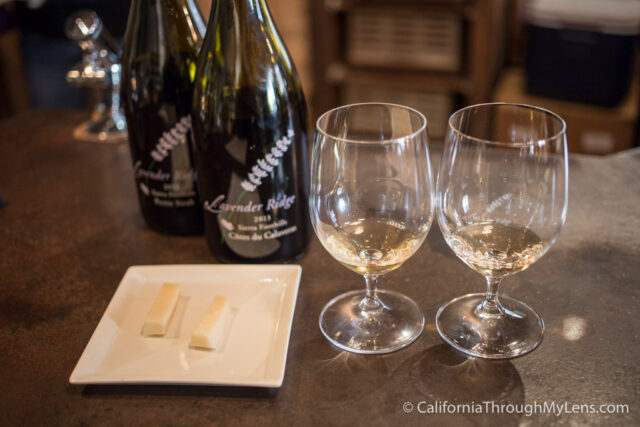 Lavender Ridge is a fun winery, especially for my wife, that has lots of lavender and lavender inspired items on the wall. They also had a tasting flight that included six wines and three cheese pairings, which was a lot of fun, especially if you haven't paired wine and cheeses before. The tastings here are $10.
Newsome-Harlow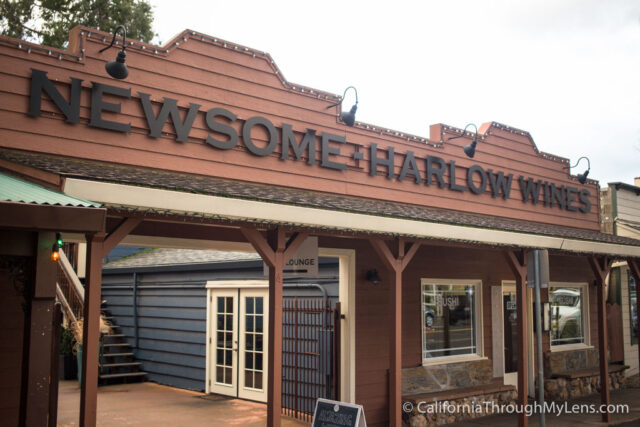 This was my favorite winery in downtown as it has a simple and modern tasting room and exceptional wine. They have fun names for their wines as well, like "Train Wreck" and "The Deviant." Tastings here were $5 when we went.
Ironstone Winery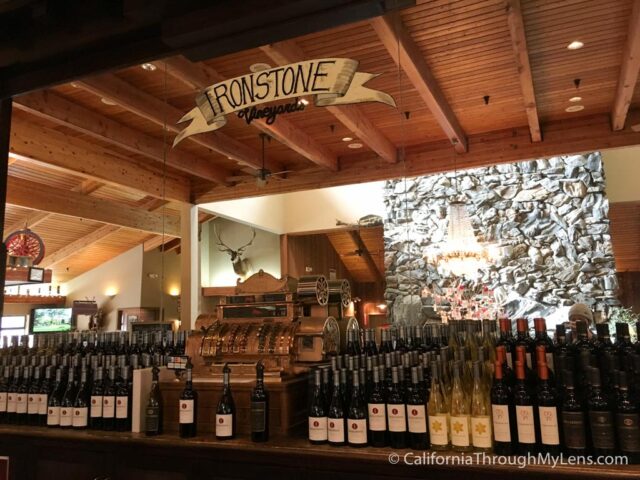 I feel like when you talk to people around the area, they either love or hate Ironstone, I for one like it though. The winery itself is beautiful; it reminds you of something you would see in Napa or one of the other famous wine regions. They have a museum, full amphitheater, and lots of sculpted gardens to explore. The wine is also really well priced, and I was shocked that I could buy a nice bottle of wine here for $9.99, which is hard to beat. The tasting room is about a mile out of town, and tastings were $5.
On to weekend 2…
Weekend 2 – Jamestown & Columbia: Old Gold Towns, Literary Adventures, and Cave Rappels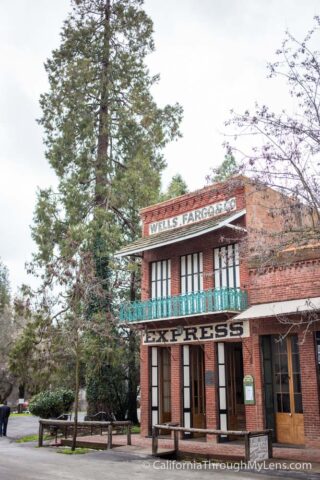 This weekend is perfect for those that want to get out and explore the rich history of Gold Country from both the gold mining perspective and the literary perspective, plus it includes a crazy adventure as well.
Where to Stay
Jamestown Hotel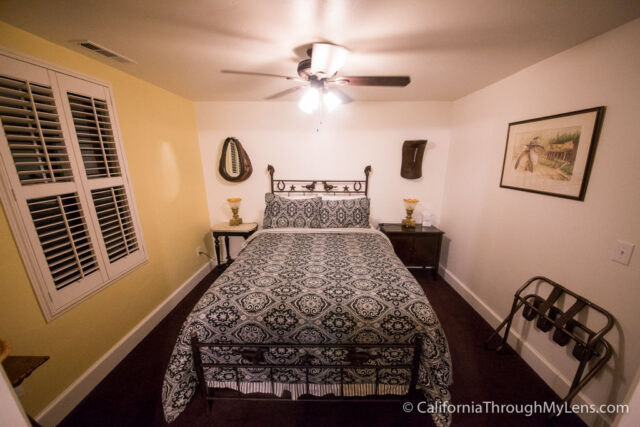 I love this old historic hotel in Jamestown, which was built in 1919. The hotel itself retains that historic vibe, but it has been redone to have things like modern showers and comfortable beds. The downstairs of the hotel is a full bar and restaurant where I found the food to be good, as you will see in my recommended food section. The hotel is walking distance to everything in downtown Jamestown as well.
Where to Eat
Jamestown Hotel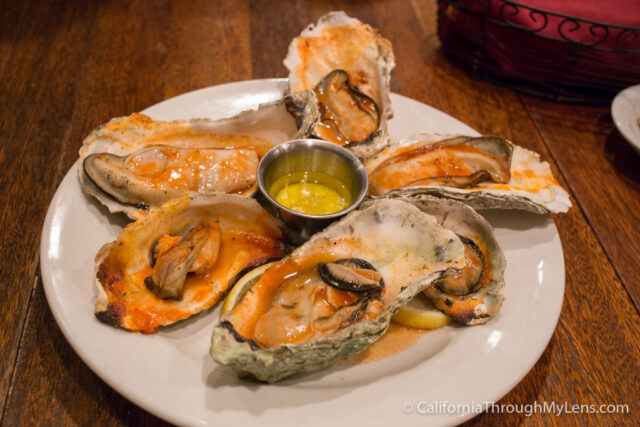 I will admit that I didn't stray too far from the hotel as I found the food there to be good. I had everything from BBQ oysters to chicken parmesan while I stayed at the hotel and was impressed with all of it. I hear they have a picturesque bacon burger that you should try as well.
Order: Chicken Parmesan, BBQ Oysters, and Fried Zucchini
Here's the Scoop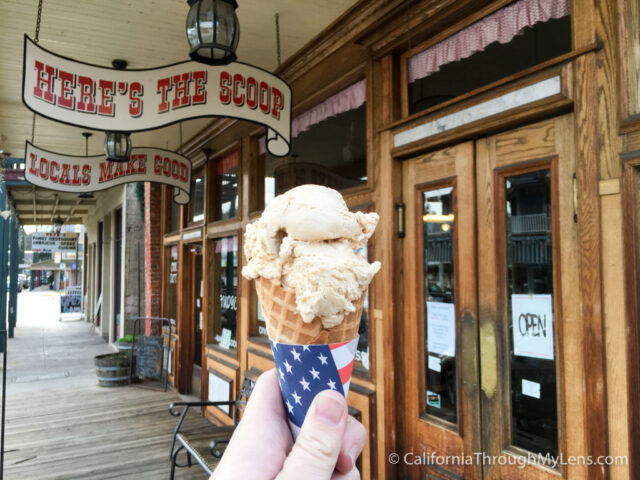 For ice cream and sweet treats, I like Here's the Scoop in downtown Jamestown. They have a bunch of different desserts ranging from ice cream to fudge. They also have over 300 different types of cookie cutters that you can buy, so if that is your thing, then you will like this spot a lot.
Brown's Coffee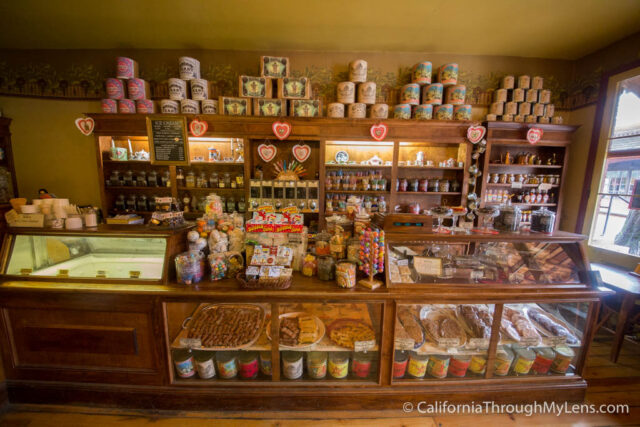 In Columbia State Park, which I recommend you visit below, there is a great little coffee shop that is open year-round. They sell good coffee and have lots of pastries you can try. During the winter, they have a hot apple cider from the local apple orchard that is fantastic and hard to go wrong with, make sure to have them add caramel to it.
Where to Get Literary / Historic Inspiration
Angel's Camp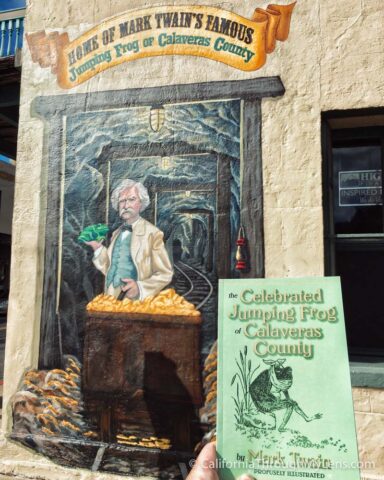 Angels Camp is a fun little town that is famous for its frog jumping contest that is held every year at the town's fair. Tens of thousands of people come out during that weekend to see/participate in it, and it is all based on a story written by Mark Twain entitled "The Celebrated Jumping Frog of Calaveras County." This little town has lots of stuff about the frogs, including a frog walk of fame, which is like the Hollywood stars, but for the frogs that won the jumping contest over the years.
Mark Twain's Cabin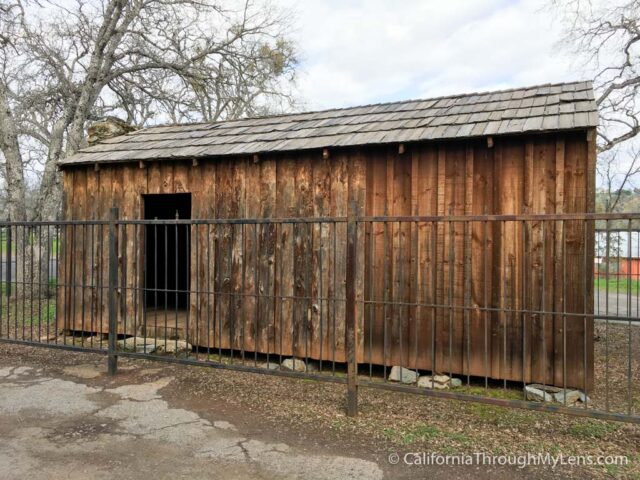 On the way back to Jamestown from Angels Camp, you will need to watch for a sign that will point the way to a replica of Mark Twain's cabin. After driving a mile down the road, you will reach the cabin, which is enclosed with a gate but which is a replica of the cabin Mark Twain lived in while he was writing this story that put him on the map. It is a short stop but one that I enjoy.
Columbia State Park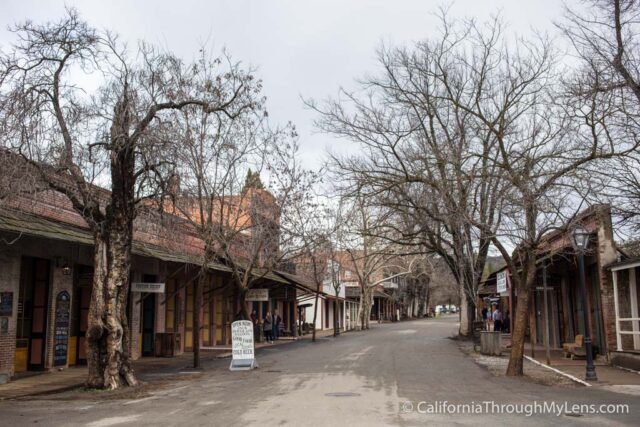 About 20 minutes from Jamestown sits this fun little state park, which is maintained to look exactly like a town from the gold rush era. The town only accepts vehicular traffic via horse, so you can't drive down the streets. There are a bunch of fun places to explore in the town though, such as an old bowling alley, blacksmith shop, museum, and mining camp. You can easily spend a half-day here taking it all in during the summer, but during the winter, it is a place you will still enjoy but spend less time at since many of the places are closed.
Railtown 1897 State Park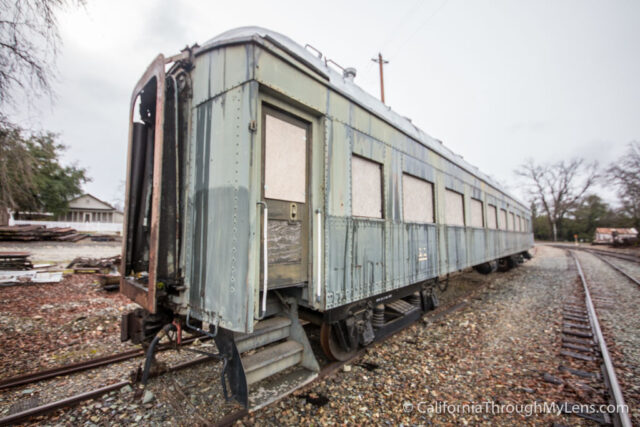 In Jamestown is a famous railroad state park called Railtown 1897. This park is dedicated to both showing off the rich railroad history, but also maintaining these mechanical beasts. During the summer, you can buy a ticket and go on a ride on one of the working train cars, and during the winter, you can walk around and explore all of the tools they have for working on them, plus see the parked train cars themselves.
Where to Adventure
Walk of Fame Trail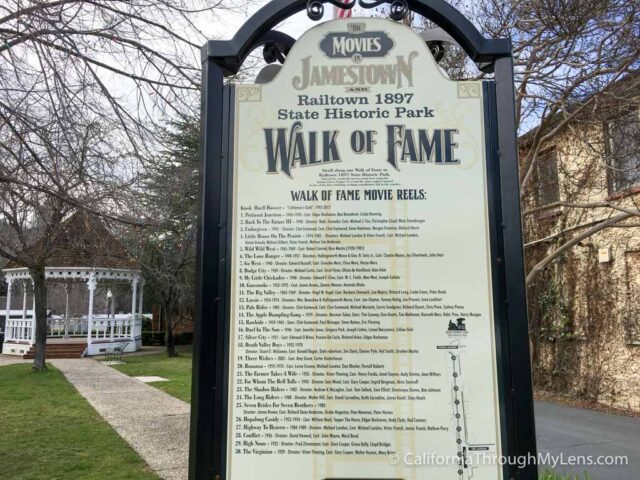 If you are looking for a small hike, then consider the film trail in Jamestown. This walk takes you to over 25 different movie locations. Jamestown is a trendy spot for filming with the railroad museum, and all of the old trains themselves. Dozens of cowboy movies have been filmed here, and films like Back to the Future 3 have also shot scenes in the town.
Moaning Caverns Cave Rappel
If you're up for a real adventure, then make sure to head over to Moaning Caverns and buy a ticket for the cave rappel they have. The rappel takes you over 170 feet into the cave itself, and it is one of the craziest things I have ever done. I guarantee that when you reach the bottom, you will be incredibly impressed with yourself, especially if you didn't have a panic attack while you were heading down.
On to weekend 3…
Weekend 3 – Groveland & Yosemite: Private Yosemite Tours and Historic Hotels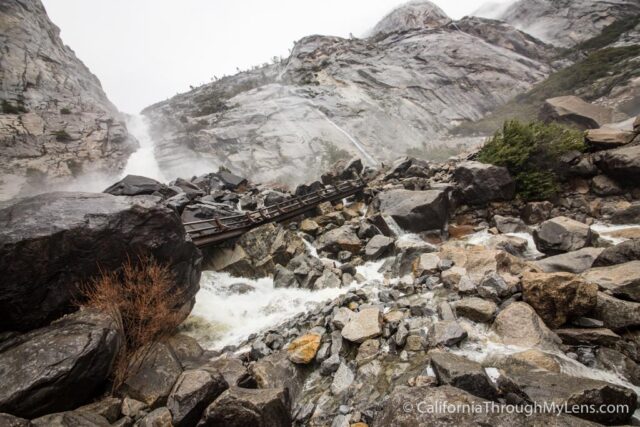 This weekend has fewer recommendations than the previous as you are going to be spending most of your time in Yosemite, so there is not much time for anything else.
Where to Stay
Groveland Hotel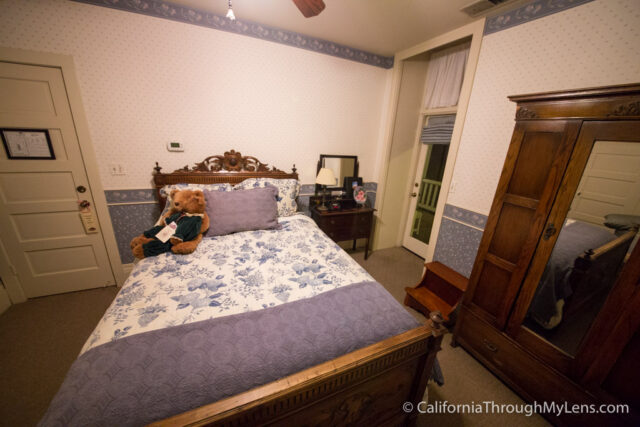 This historic hotel was built in the 1800s and is one of the oldest hotels in California. The hotel has a lot of fun history, especially its part in helping to house the workers for the Hetch Hetchy reservoir. It is also reported to be haunted, so if you are into that type of thing, then be sure to book Lyle's Room.
Where to Eat
Groveland Hotel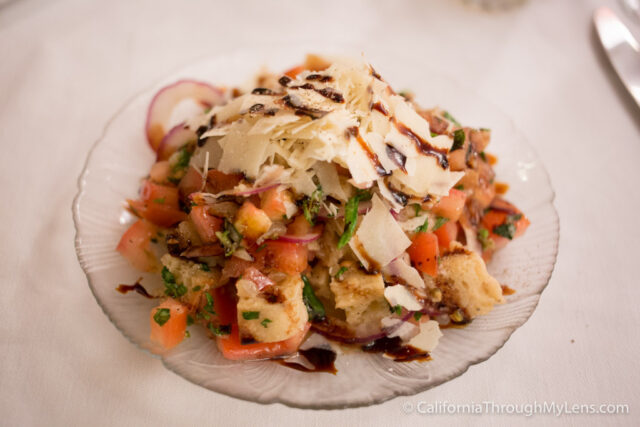 In Groveland there are not many places to eat, so the hotel is one of the best options. I really liked my meals here though, as the menu was unique, and the chef prides himself on sourcing local ingredients and making everything himself. Even the croutons on the salad were home-made, and they tasted amazing. I recommend the Burgundy Cream Chicken, as the sauce that is on top of it is something I still think about to this day.
Order: Burgundy Cream Chicken
Ahwahnee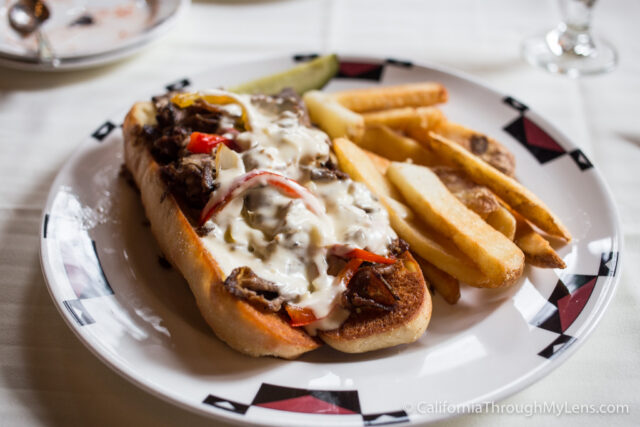 When you are exploring Yosemite, The Ahwahnee is an excellent spot to get a nice meal. It is a pricey option, but the hotel is one of the most historic national park hotels, and it is a must-visit. It can be busy though, so get a reservation in advance.
Order: Ahwahnee Cheesesteak
Tangled Hearts Bakery
Of course, if you are exploring Yosemite, then why not just bring your own food so you can spend more time exploring. That is one of the things that Yosemite Family Adventure Tours does, and if you go with them for your exploration, then you will not have to worry about the food. If you want a good sandwich shop, then you can head over to Tangled Hearts Bakery.
Order: Philly Wrap & Chips
Where to Explore
Yosemite with Yosemite Family Adventures Tours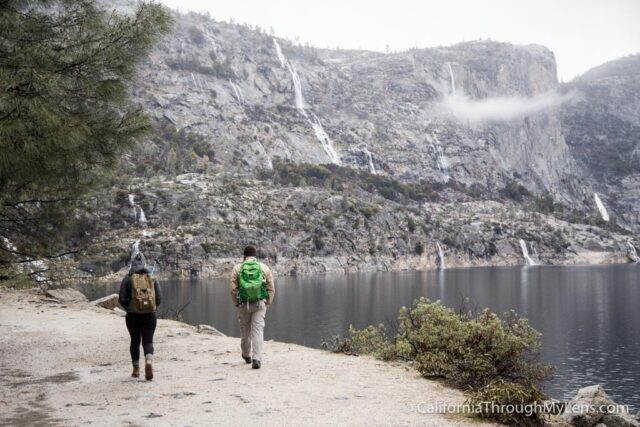 This weekend you will be exploring Yosemite, nad I highly recommend considering the private tour guides Yosemite Family Adventures. I have explored Yosemite many times, so I decided to give them a try, and I was incredibly impressed with David and the crew over there. He took my wife and I on a private tour of the park with pick up / drop off service from Groveland Hotel, and everything was top notch. He talked to me about the places I had seen before and then took us on a day where we did things I had never even heard about in the park. David gave us lots of history on the area and taught us about the trees and species we saw on the hikes; you could tell he genuinely loves what he was doing. If you are going with a family or if you want to explore Yosemite from a new direction, then consider Yosemite Family Adventures. You can also see a few of my favorite winter Yosemite spots here as well.
Hetch Hetchy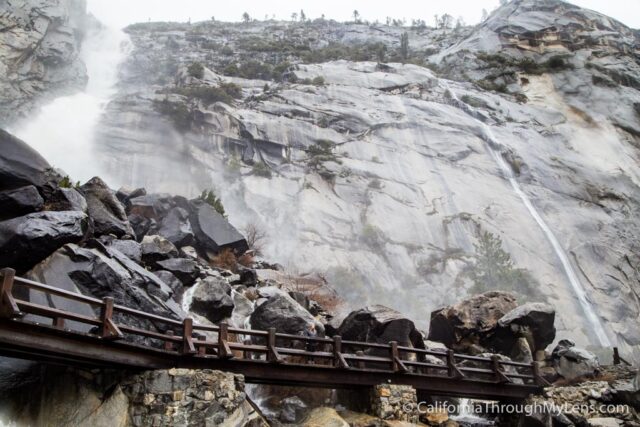 If you spend one day in Yosemite Valley, then spend the next in Hetch Hetchy. This area is incredibly beautiful as well, with lots of waterfalls and a massive reservoir. The spot is often called the second Yosemite Valley, and it is easy to see why. You can drive in from Groveland, and there are many hiking trails to explore.
As you can see, these are just a few different weekends you can have in the Sierras from the Bay Area. Hopefully, it has encouraged you to get out and explore something new this weekend. Let me know if you go on any of these trips or if you have recommendations for what to add in the comments below.