Bear Valley Cross Country Skiing, Tubing & Snow Biking
Disclosure: This experience was provided for me free of charge; all opinions are my own.
With this fantastic snow year (2017) we've enjoyed, I have been chomping at the bit to get up to the mountains and experience it. I got the chance to do that a few weekends ago when I was staying in Murphys and made my way up to Bear Valley Cross Country Ski. The town of Bear Valley has a large ski resort, but I opted to head to the Bear Valley Cross Country as I had been interested in trying my hand at snow biking, along with cross country skiing. After making sure I had my chains, I made the trek into the mountains for a fantastic day of adventure, here is all the info.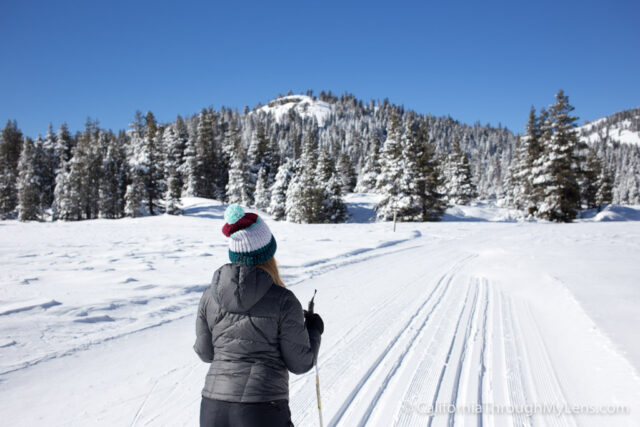 Details
Location: 1 Bear Valley Rd, Bear Valley, CA 95223
Information from my trip in 2017
The drive up from Murphy's is relatively uneventful. There are a few small towns, Big Trees State Park, and 35 miles of a winding road. When you finally get above 7,000 feet of elevation, you will arrive at Bear Valley Adventure, which is where your day will begin.
Bear Valley is like a sporting store / rental place, but they also hold the keys to 40 miles of cross country skiing trails right across the highway. After getting checked in and renting some gear, you can head across the road and begin your exploration. I did both cross country skiing, tubing, and fat-tire biking while I was there, here is the info on them all.
Cross Country Skiing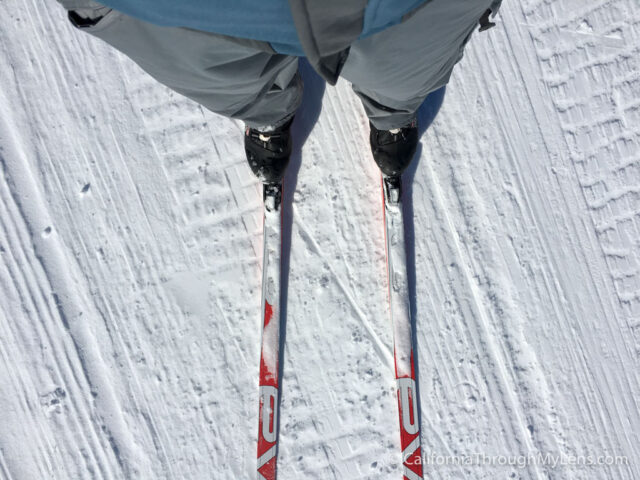 The bulk of the trails in this area are all designed for cross country skiing. When I went, they were meticulously groomed, and every trail had nice grooves for the skis. I really appreciated the number of beginner trails they had since I fancy myself a beginner, and it was nice to have a lot of options for the trails I got to go on.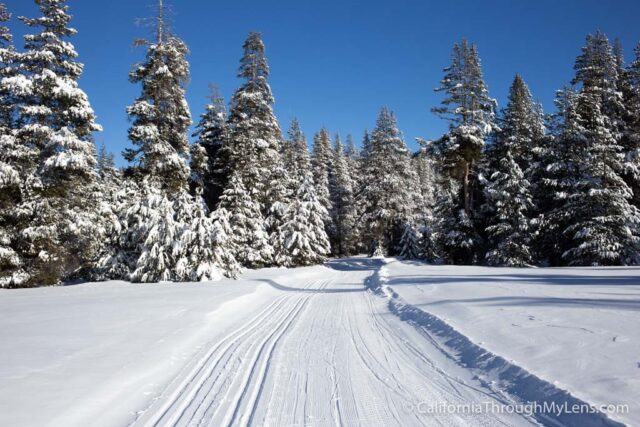 I spent three hours out on the trails and still didn't run out of spots to explore. We ended up going on about 5 miles of trails during that time.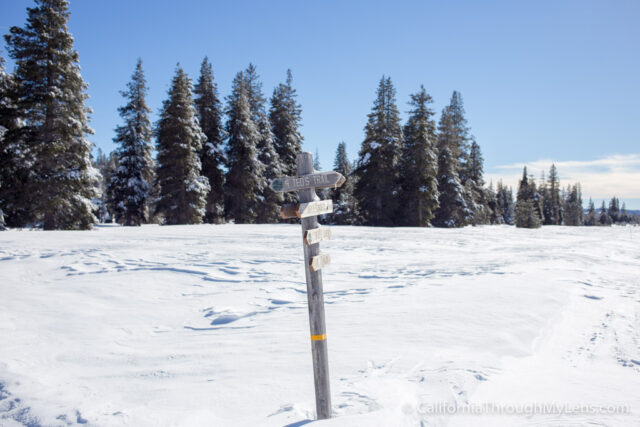 The best part about it was that I went on a weekday and there were only a half dozen people I saw all day. It was as good as it gets for a cross country skiing adventure.
Fat Tire Biking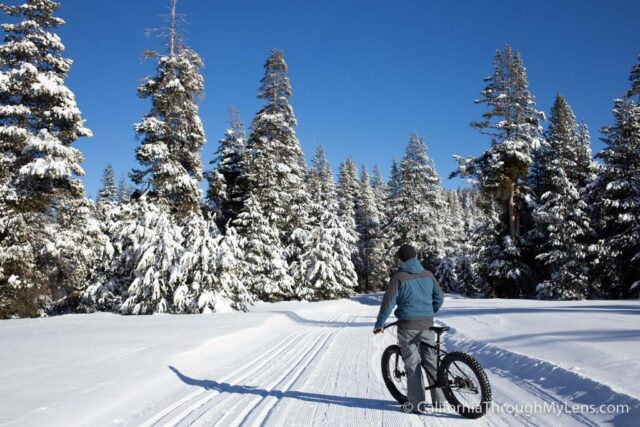 One of the main reasons I wanted to come to this spot was to do some fat tire biking. I had seen it many times before, but I had never had a chance to do it myself, especially since there isn't much snow where I am.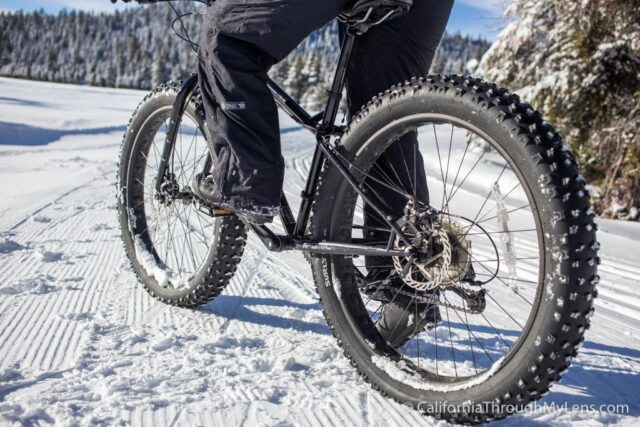 My wife and I turned in our skis, then grabbed a few bikes from the rental area and headed out.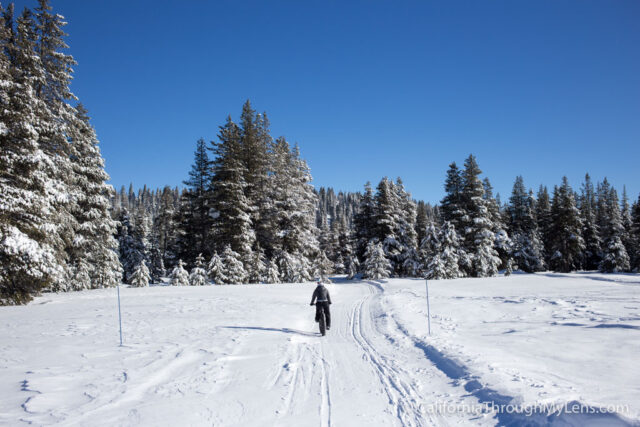 The bikes are a ton of fun, but they only really work when the snow is packed down. When we got in a few spots of powder, they instantly struggled to keep moving, so they are best during specific times of day and snow levels.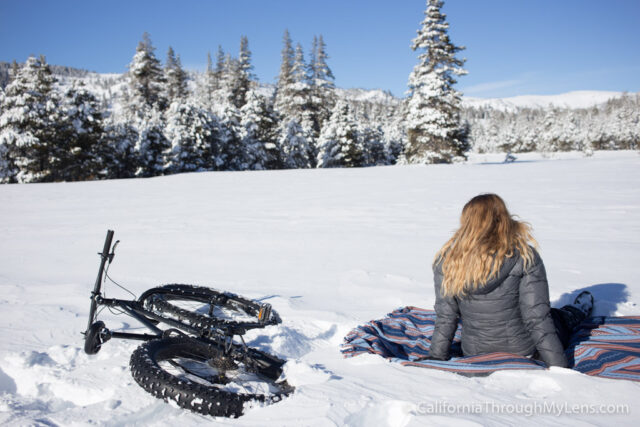 The biking was surprisingly easy though, well as easy as biking can be. The big tires moved over the snow with grace, and my wife and I found it to be an enjoyable experience.
Tubing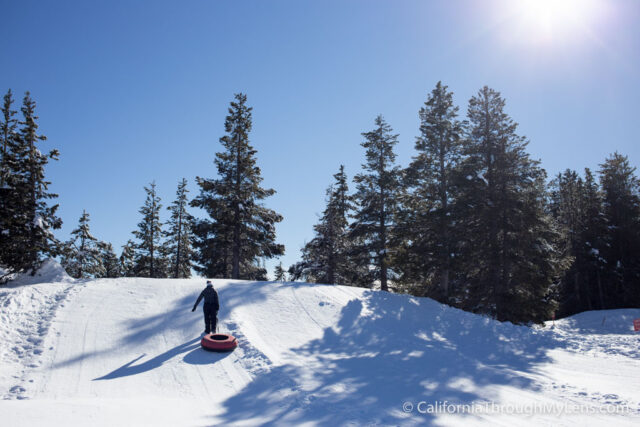 Before heading to the ski-to cafe, we also did a little snow tubing, which you can pay to do from the main building as well. The tubing run was impressive as there was a huge runoff that made it so you could go fast without being afraid of hitting anything. There were also a few benches that allowed spectators to enjoy watching the fun as well.
Cafe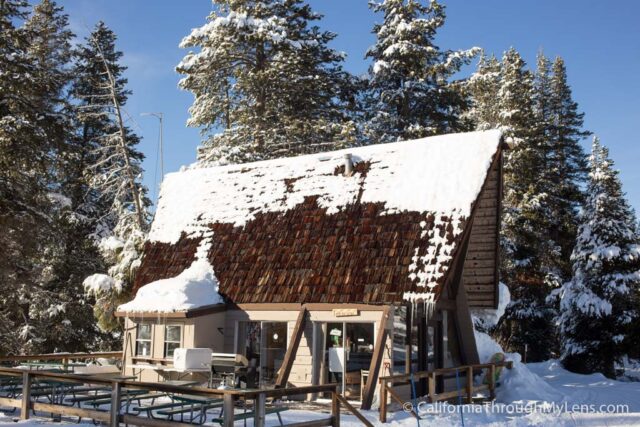 As I noted above, there is a ski-to cafe that is about 3/4 of a mile from the start of the trails. This is a great spot to relax and warm up while you are skiing.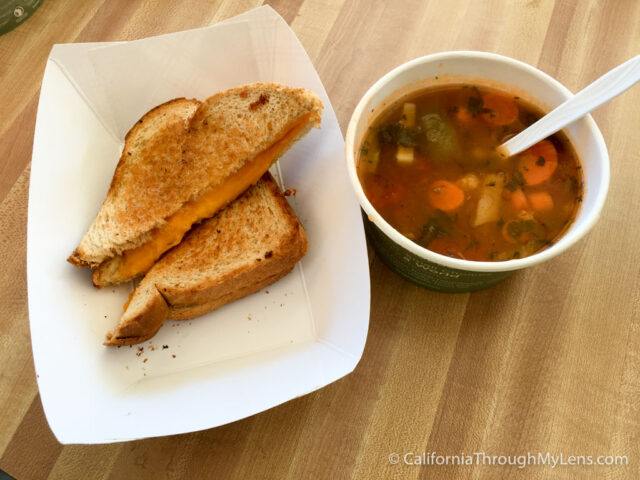 They have all the traditional food you would expect at a spot like this, such as hamburgers and soup, and it was a welcoming place to relax without leaving the trail. I got a grilled cheese and soup from the hut, and I have to say it tasted amazing after a few hours on my feet skiing. After grabbing some food, we headed back to turn in our gear and start the drive back to Murphy's.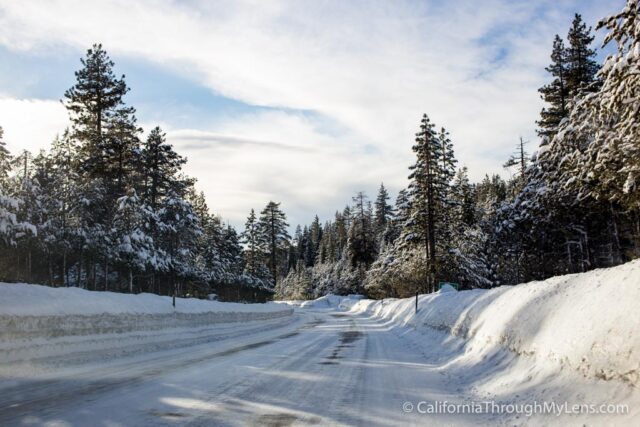 Honestly, I couldn't be more impressed with Bear Valley Adventure. Everyone I worked with was top-notch, and the area itself was incredibly fun to explore. I can't wait till I am in the area so I can ski in these mountains again. Let me know what your favorite snow adventure is in the comments.