Garrapata State Park Rocky Ridge Trail in Big Sur
Garrapata State Park is technically part of Big Sur, even though it is located more on the Monterey coastline than on the Big Sur coastline. Regardless, this state park has some fantastic trails to beautiful beaches and views, but it is not well marked, so you have to know what you are looking for, or you will drive right past it without even knowing you were in the park. I got a chance to hike the short Rocky Ridge Trail last time I was there, and it is a beautiful way to experience the coastline that is not as popular as many of Big Sur's other parks. Here is all the information.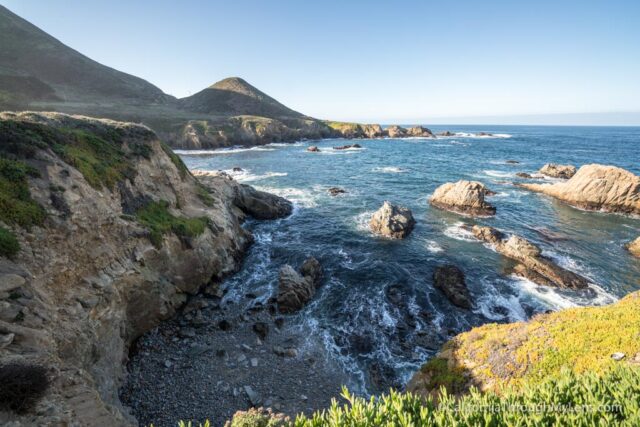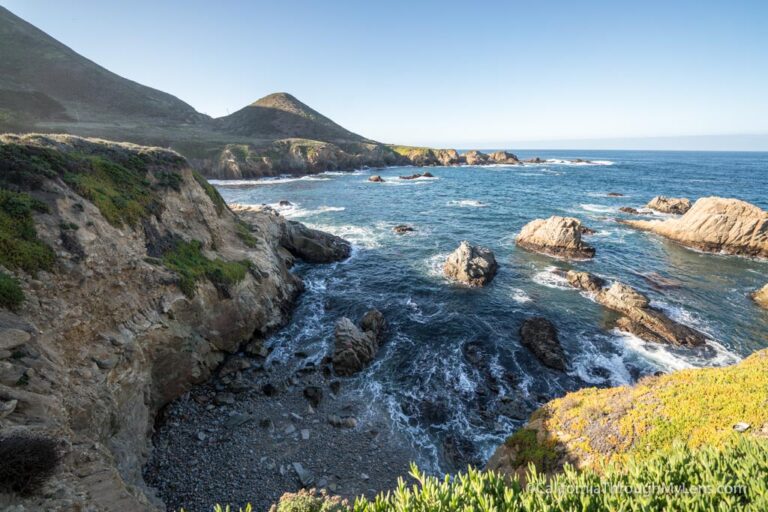 Details
Cost: Free
.5 miles round trip
A few stairs but relatively flat
This information is from my visit in 2018
Read about all my favorite Big Sur spots here
Getting There
Heading south from Monterey, there are no real signs for the park. I recommend checking out a map, and I parked by Sobrantes Point around stop seven on this map.
The Trail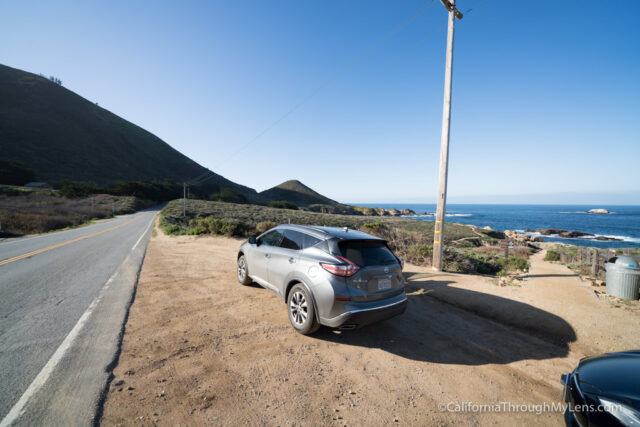 At the turnout, you will see the trail on your right, which is a very short path down towards the beach.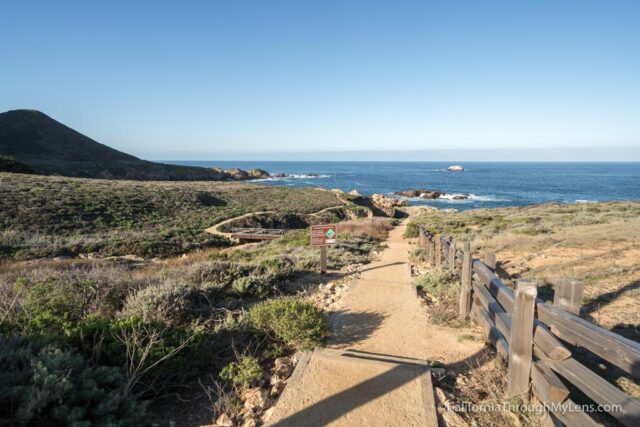 From there, you simply walk down it along the coast, and it is relatively flat with a few steps.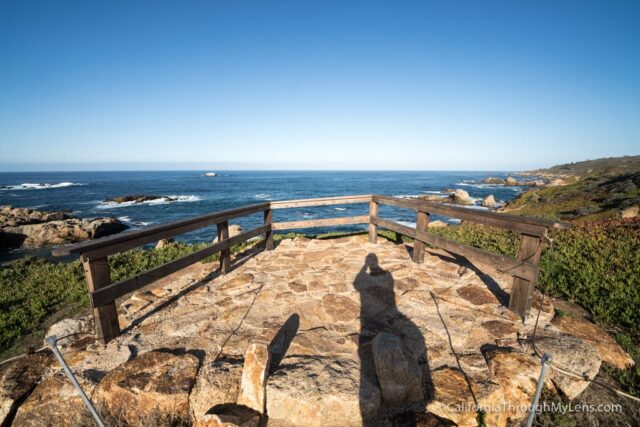 There is a short spur that takes you to an overlook, so I did that first to see the view.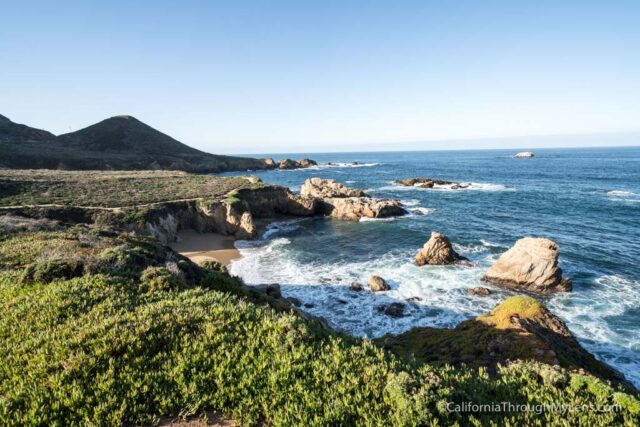 From there, you will head back to the spur and cross the small bridge over the little canyon.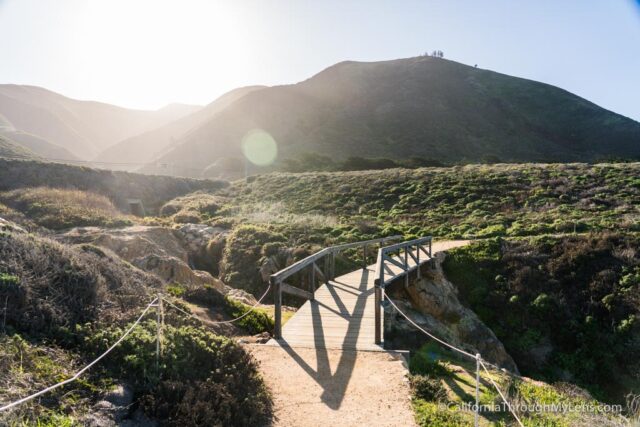 This is where you will get some great shots of the beach below you.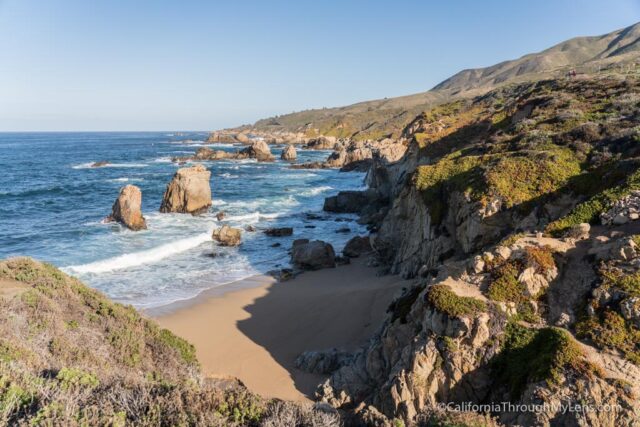 Continue walking along the path, and you will start to get some great views of the coast looking north as well.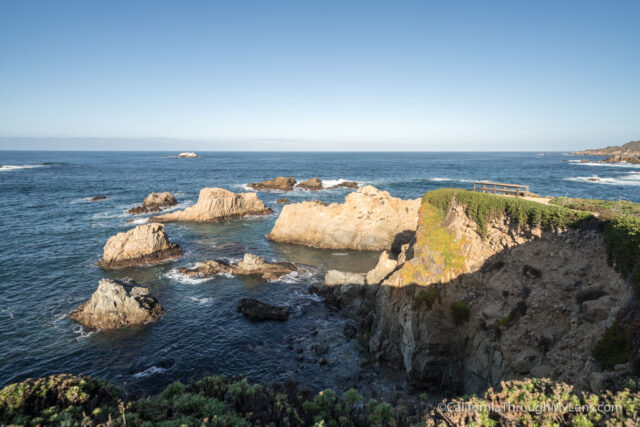 I was impressed with this area as it was much prettier then I anticipated it being, and I got some great photos.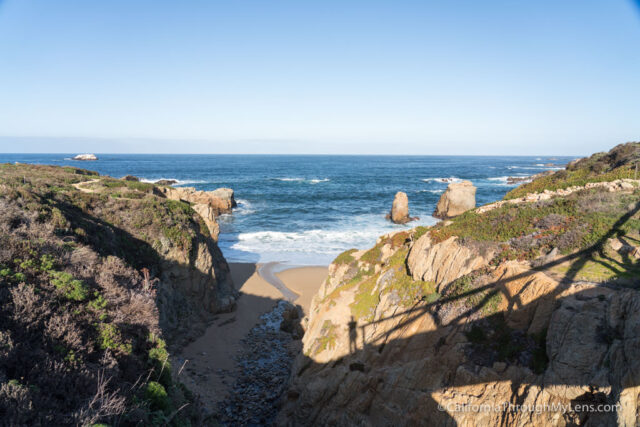 I couldn't see a way down to the beach from here, but I have seen pictures on the beach, so I am not sure if people went off trail or if there is a way down.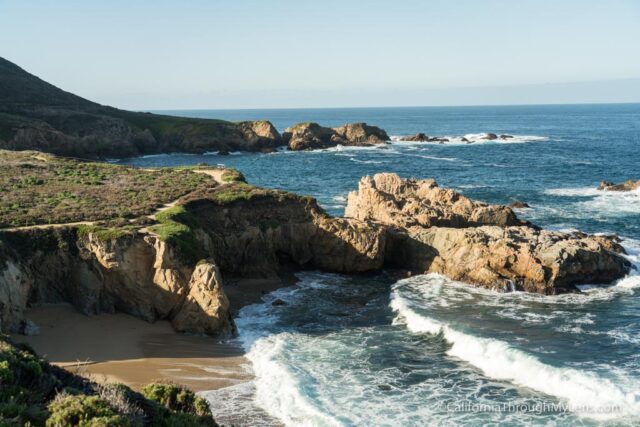 The trail continued on, but this is where I turned around as I had to get to the Point Sur Lighthouse for my tour.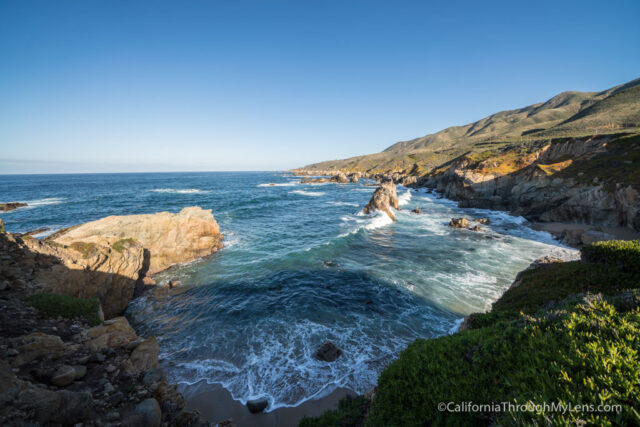 If you can find it, this is a great state park for some short hikes. I can't wait to do more in the future as I would like to see more of what the park has to offer. Let me know if you have a favorite spot in the comments