8 Places to Explore in Placerville: A Gold Mine, Saloon and Much More
On the way to South Lake Tahoe from Sacramento, you will go right through the historic California town of Placerville. Most people don't stop for more than gas or a drink, but if you have a little time, Placerville is a great place to dive into California history and get some good food. Check out my eight favorite spots in the city below and let me know your favorite in the comments.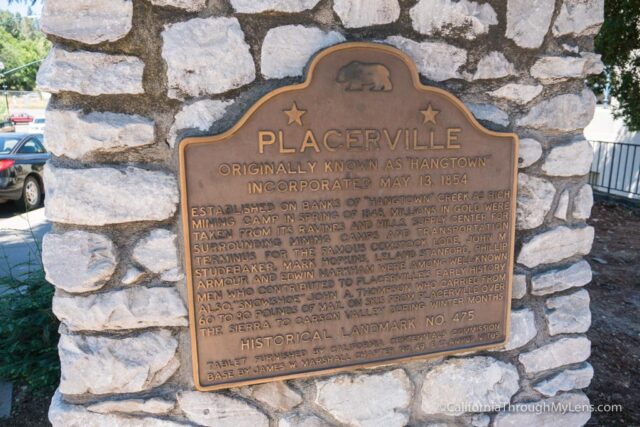 Gold Bug Park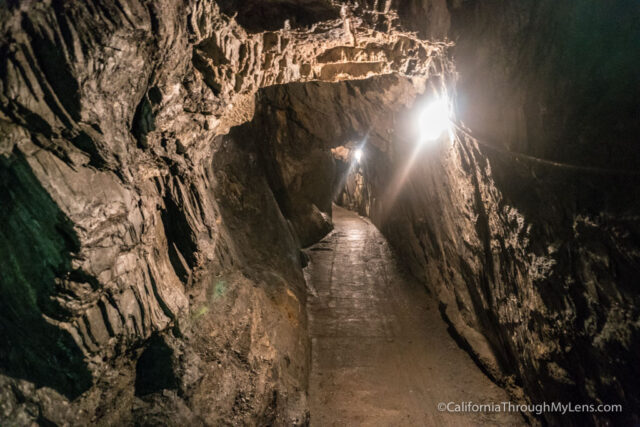 Before heading into town, make your first stop Gold Bug Park, about 7 minutes north of downtown. This park has a historic stamp mill, blacksmith shop, and a gold mine you can take a self-guided tour of. The gold mine especially is worth the trip to this park, and you can read more about it here.
Bell Tower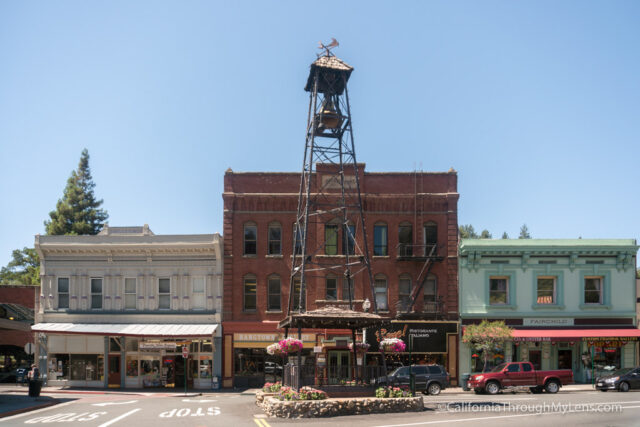 After checking out Gold Bug Park, head into town and find a place to park, you can walk to all of the rest of these recommendations. First up is the bell tower right in the center of town. This historic tower is from the mid-1800s, and it was used to wake up the miners in case there was a fire in the city. It is cool to see it still sitting here to this day, and you can even see a historic photo of it in the hotel I mention below.
Hangman's Tree (Historic Saloon)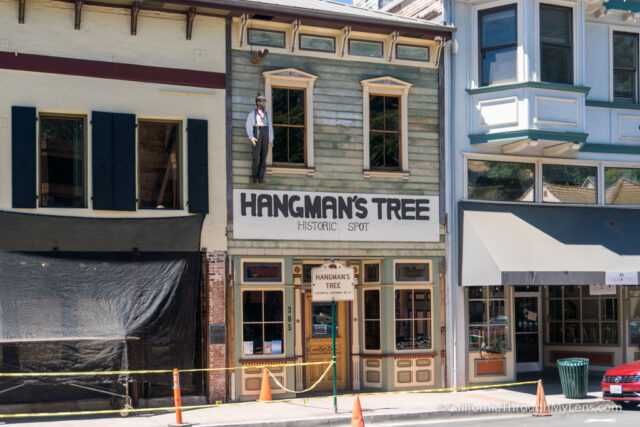 Down the street from the bell tower is the Hangman's Saloon, which is another building from the 1800s. This saloon is being renovated back to what it would have looked like, so it is not always open. When it is though, they are no longer serving beer, only ice cream. Be sure to look up as you will see the famous hanging body on the outside of the saloon as well.
Cary House Hotel
Across from Hangman's Saloon, there is a historic hotel that is the oldest in the city. While I haven't stayed there, I did walk in and look at all of the history they have in the lobby. There are old antiques, stained glass windows, and historic photos of the town itself. It is a fun, quick stop.
Z Pie (closed as of 2018)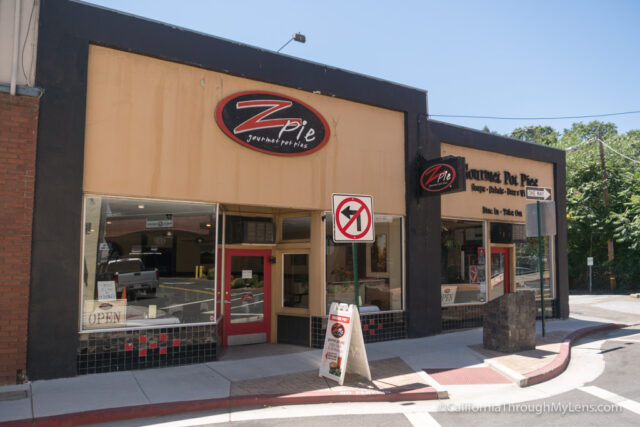 About a block from the hotel sits an excellent restaurant known as Z PIe. I don't know about you, but I love a good pot pie, and that is what they do here. They have eight different pot pies ranging from steak and chicken to vegetarian, and it is a fun place to try something new.
Candy Shop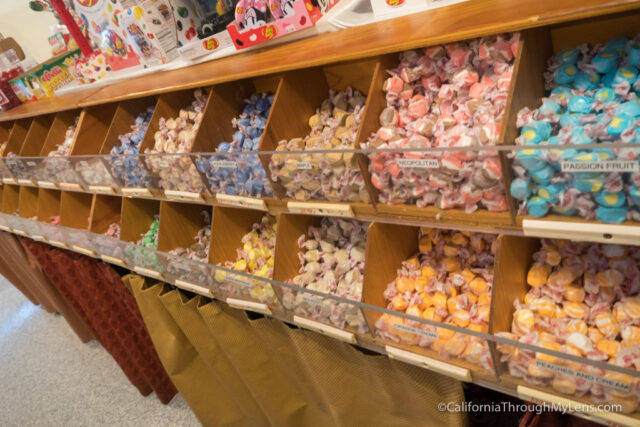 Walking up the street in downtown will take you to the candy shop. This store has loads of old school types of candy and even a few buckets of taffy in the back. The best part is that they also sell old trains, which makes it a fun place to explore.
Placerville Historical Museum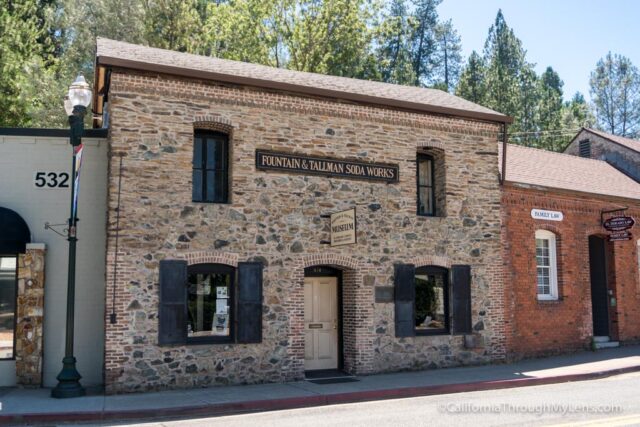 About a tenth of a mile from the candy shop is a small two-story museum that houses a lot of the area's history. Even if you are not a history buff, it is interesting to spend a few minutes walking through the museum and seeing the antiques and old photos. There is also another museum in the city called El Dorado County Historical Museum that I haven't been to, but that I heard is good as well.
Sweetie Pie's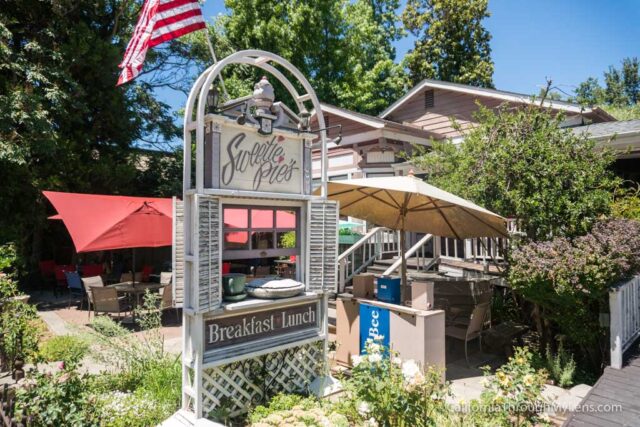 Another tenth of a mile will bring you to Sweetie Pie's, which is the most popular restaurant in Placerville. Located in an old Victorian home from the mid-1800s this is a fun spot for a meal in town. All of the pastries, pies, and bread are made fresh daily, so it is best to order something in that vein. Also, I recommend finishing with a slice of pie as they are celebrated here.
So there you have it, my recommendations for what to do in the city of Placerville. Be sure to let me know what I left off in the comments, and you can find all of my favorite spots in South Lake Tahoe here if that is where you are heading.