If you have never experienced the small town of Murphys at the base of the Sierras, then you are missing out. This small town holds so much charm that it is a place I find myself constantly returning to. One local described the town to me at the Caramel-By-The-sea of the mountains and I think that is a good way to describe it. Murphys is a really fun town, and my favorite spot to stay in Murphys is Victoria's Inn.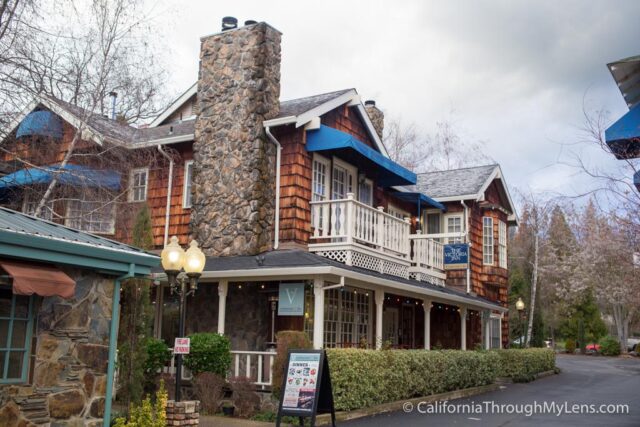 Details
Location: 402 Main Street – H, Murphys, CA 95247
Close to: Lucky Penny Public House, Moaning Cavern, Bear Valley
The Exterior
Located 50 feet off the main road in Murphys, The Victoria Inn is tucked away behind the shops of Main Street, but with a wooden facade it is easy to notice when you turn into the parking lot. The hotel itself has one main lobby, which is also where the breakfast is at, all of the rooms are located up one flight of stairs. When I checked into Victoria Inn I was greeted with a smile and shown to where there was a jar of chocolate chip cookies on the second floor. These are the things that set apart these small town hotels from the big chains.
The Rooms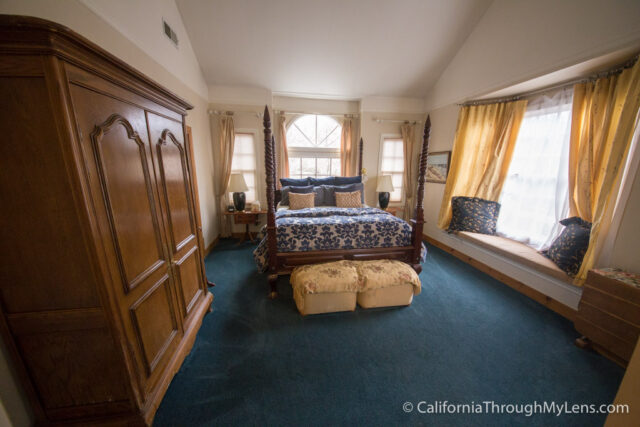 The room we booked was the anniversary suite and it was large and inviting. It had a living area with a microwave, sink, and chairs when you walked in. There was a fireplace that faced both directions and had a log already waiting inside.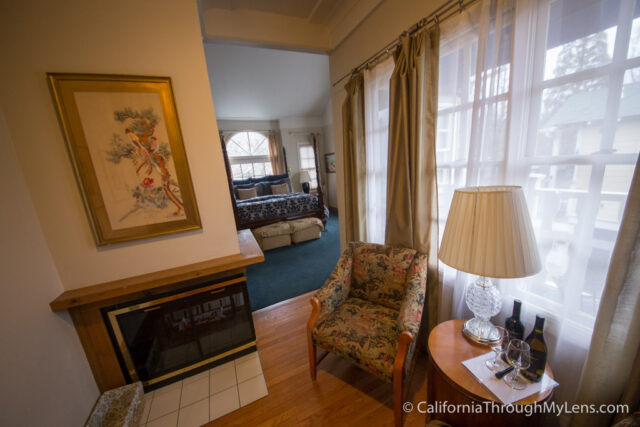 The bedroom itself was roomy with an elevated king size bed and bench seating under the window.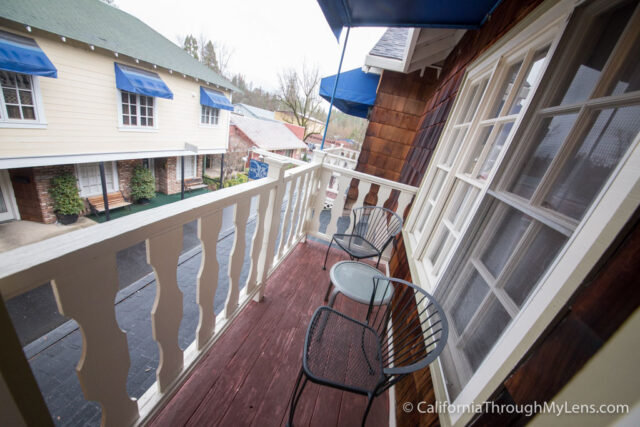 The door in the bedroom opened to the patio which you could see downtown from. The bathroom had a large modern jacuzzi tub as well as one of the old pull string toilets.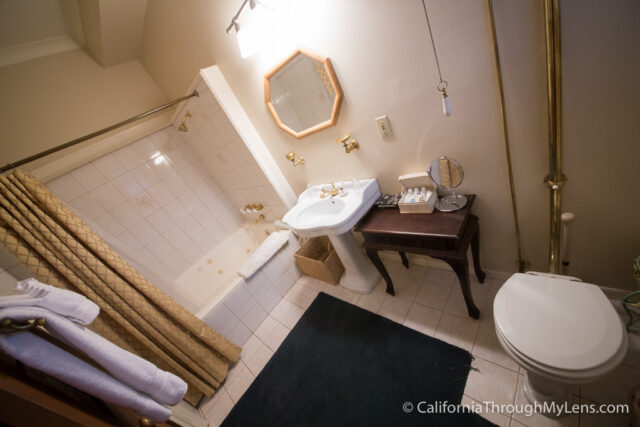 I really liked the room a lot, it had a bunch of charm and was a great "home" in the city. The best part about the hotel though was that you could leave your car all weekend and walk to the different shops and wineries on Main Street. There are at least 5 wineries within a 5-minute walk from the hotel.
Continental Breakfast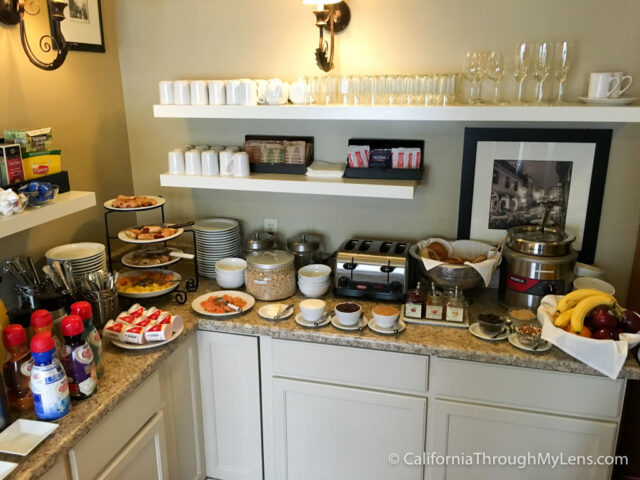 The continental breakfast was a lot better then I anticipated with fruit, bagels, oatmeal and coffee. It was not the type of breakfast you glance over and it had a lot of good options so I didn't have to leave the hotel for breakfast
All in all, this is a fantastic hotel in Murphys. I highly recommend you consider it as it has a lot of charm and is right in the downtown area. I can't wait to come stay here again. Let me know your favorite spot in Murphys in the comments.
Disclosure: This hotel was provided free of charge, all opinions are my own.