Alchemy Market and Cafe in Murphys
Disclosure: This experience was provided free of charge; all opinions are my own.
In Murphys, a city full of fun eateries, Alchemy was the recommendation that everyone provided when I asked where to eat. I walked from my hotel to the restaurant on my last night in the town, and whether it was the beer list with over 300 different options of the unique take on traditional dishes, I was impressed with my time at Alchemy. Here is all the info.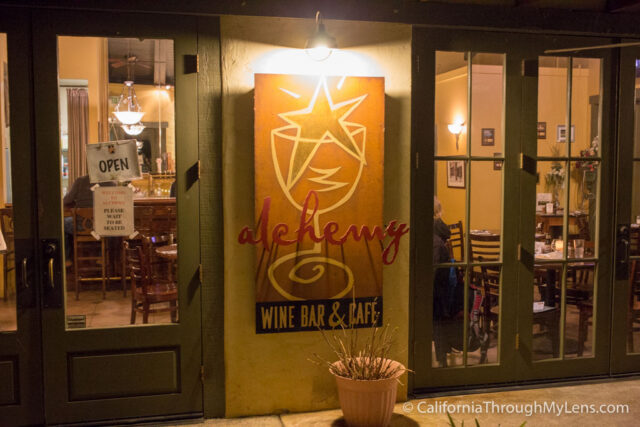 Details
Cost: $15 – $25
Hours: 11 AM – 8 PM
Location: 191 Main St, Murphys, CA 95247
The Restaurant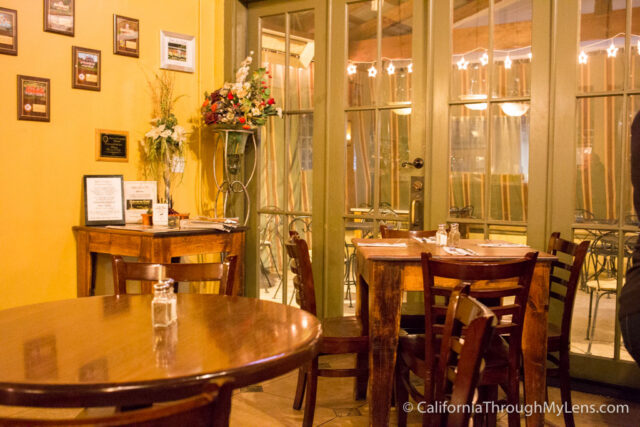 The restaurant has two main rooms, one with a bar and a few tables and another large room with just tables. We sat on the bar side, and it was a cozy atmosphere with a small fireplace and relaxing lighting.
The Food
I looked over the menu and was overwhelmed, in a good way, with how many different options I had. First, the reserve beer list had over 300 beers on it, and second, the food menu had a ton of fun options. Here is what we settled on.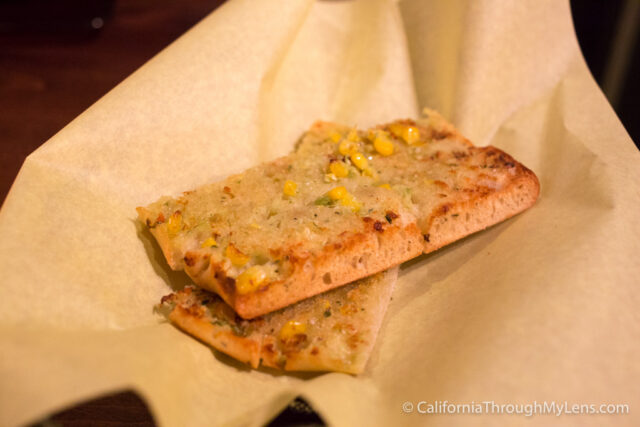 House made bread – The bread they bring out before the meal is like a buttery focaccia with lots of garlic and a sprinkling of corn. It is a nice way to start your dinner, and it is hard to stop eating.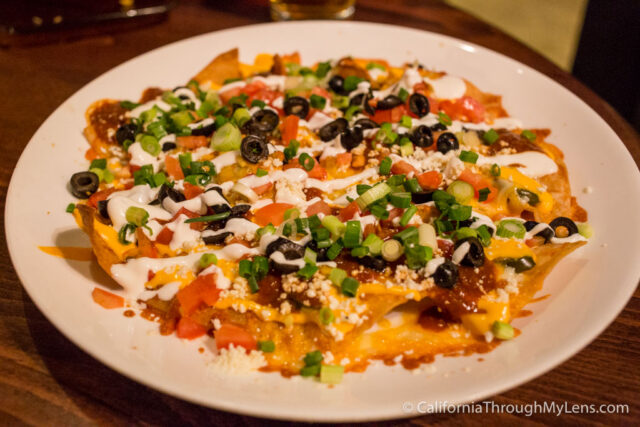 Nachos – These nachos are baked in the oven and made flat so that every chip has the opportunity to be perfectly treated with toppings. It has a subtle spice to it with the salsa, but the sour cream and Mexican cheese calm it down. Honestly, I could have nachos, bread, and drinks and be happy.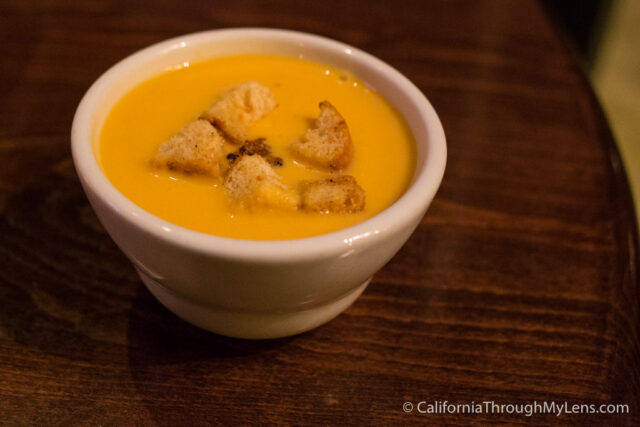 Siracha cheese and rice soup – This was the soup of the night, so I wanted to give it a try. It was not too spicy and had a robust flavor.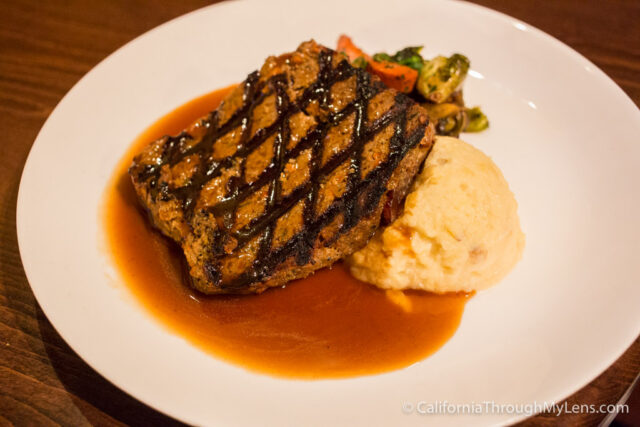 Meatloaf – The meatloaf here is bacon-wrapped and exploding with flavor. I never thought I would be that excited about meatloaf, but dang it's good. The fun thing about it is that it looks like a steak; it even comes out with grill lines because the idea is that it is a traditional dish in a nontraditional way.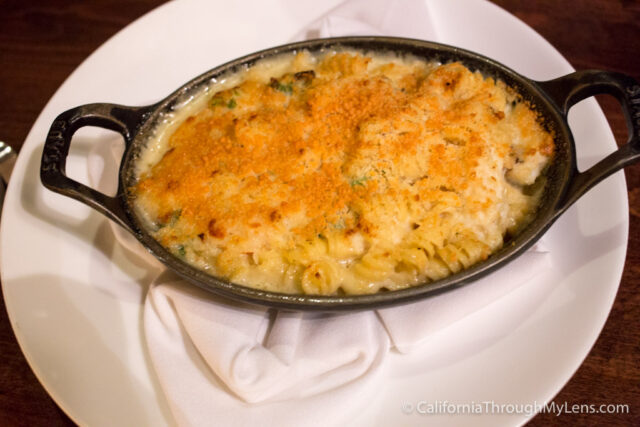 Crab mac and cheese – This dish has ample portions of crab with a subtle cheese sauce that is not rich like I was expecting. This is the type of thing you could eat a lot of, and it comes with a generous portion, cooked in a cast-iron pan.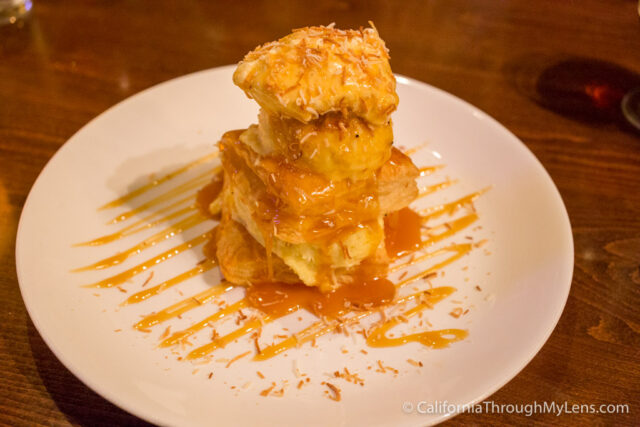 Deconstructed coconut pie – To finish off the meal, we got this dessert that had whipped creme, flaky pastry with toasted coconut and caramel, it was light and delicious. Ask them for a beer pairing recommendation as they had a great one when we went.
The Store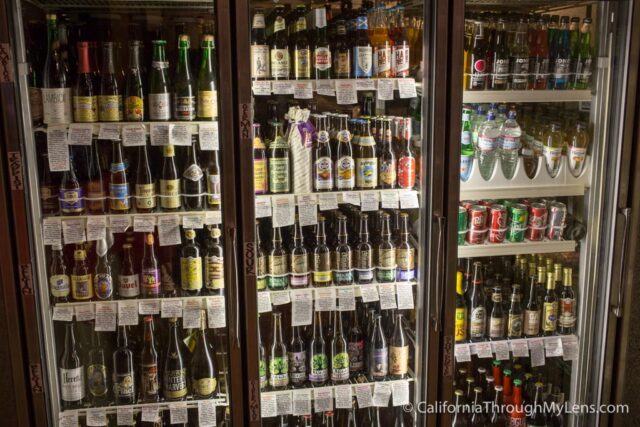 If you go during the day, then the store is also open, where they sell all different kinds of beer, wine, and fun gifts. I spent a good 10 minutes just looking over the selection as it was immense and impressive.
All in all, this is an excellent spot for a meal in the area. If you are into beer, then this is a complete no brainer as they have one of the best beer selections of anywhere around. Add to that the different food, and you are in for a treat with your time at Alchemy. Let me know if you have been and what you thought in the comments.