Carnitas Snack Shack in San Diego
My friend Chris from the Last Adventurer considers himself a foodie, much like I do, so when he suggested a spot for a lunch meeting, I was eager to see what he would choose. The Carnitas Shack in San Diego was our meeting spot, and I have to say it was a fantastic place for a meal. From the moment you enter the gastropub type restaurant with the soda dispenser that has nothing but craft sodas, you know you are in for a treat. Here is all the information. Note 2019: This location is closed, but they still have a location at the Embarcadero and Petco Park.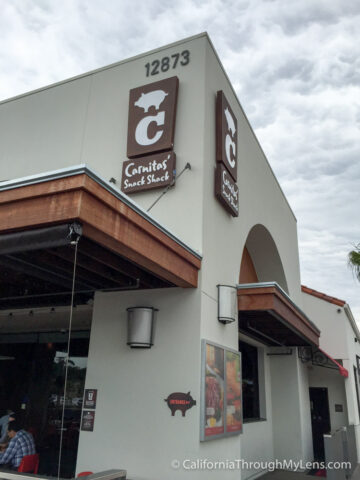 Details
Cost: $10-$15 for a sandwich and fries

Hours: 12PM – 12AM

Locations: 12873 El Camino Real, San Diego, CA 92130

Information from my visit in 2016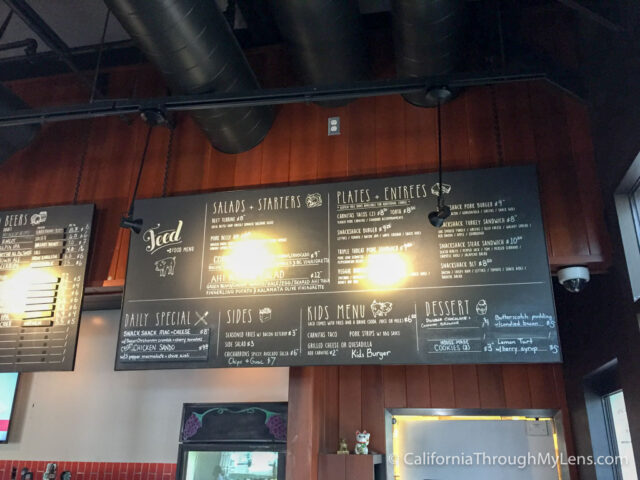 Carnitas Snack Shack is a fast casual restaurant where you order at the bar and then grab a table and wait for your food. The interior is covered in large and colorful pig inspired art, and the menu is full of pig-related food as well as burgers and sides.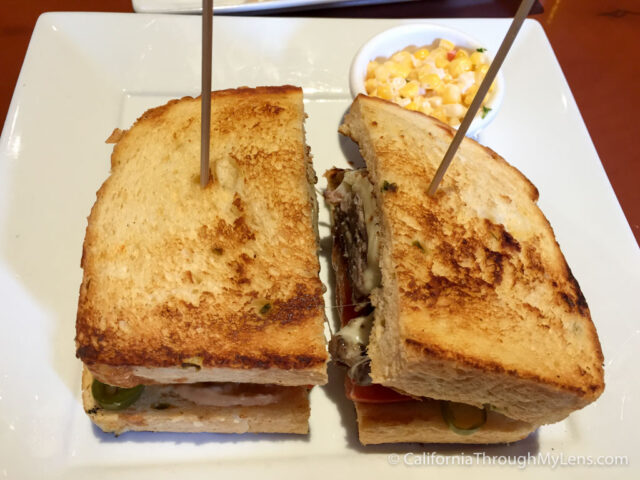 After asking for a recommendation, I opted for a steak sandwich, which included sliced ribeye, pepper jack, tomatoes, chipotle aioli, and jalapeno bread. The steak sandwich came out with an ample portion of steak, sauce, and peppers. It was incredibly good with a sweet and spicy taste. It also came with a side of corn that had onions in it, and while that sounds strange, it was fantastic.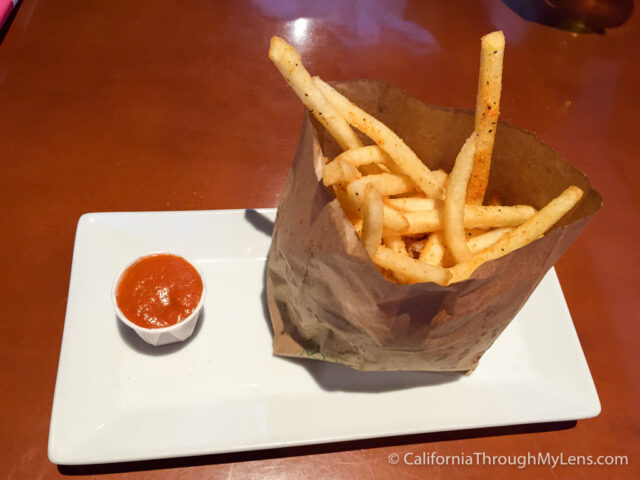 I also grabbed a side of fries, and it was enough to share. It came with bacon ketchup that was fantastic as well.
The soda dispenser here has nothing but craft sodas ranging from coke and root beer to Shirley Temple and snozzleberry. I was super excited about this as it was a unique addition, even though I don't drink soda very often. All of the sodas I tried were great though, and I drank half cups of a few different ones as I ate my meal.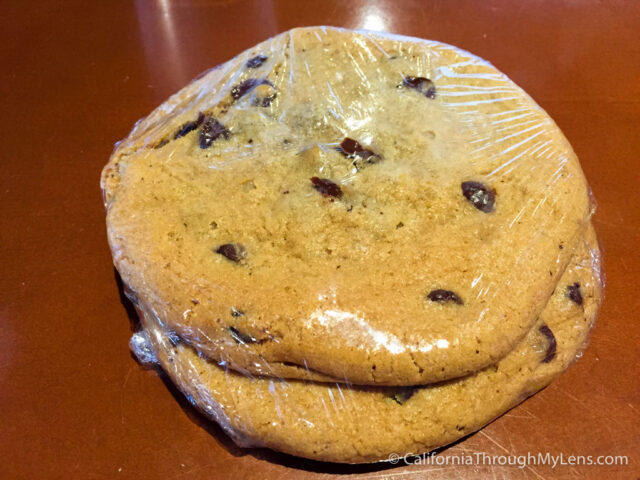 After having such a good meal, we opted to try the dessert as well. I ordered two home-made chocolate chip cookies and the butterscotch pudding with candy bacon. The cookies were excellent as they were moist and flavorful without an overwhelming amount of chocolate chips.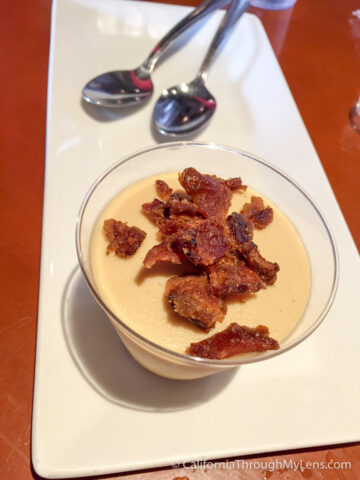 The pudding had bacon crumbles on top and was a strong flavor with a smoky bacon taste on the top. It was pretty small, but I enjoyed it.
After completing the meal, I was full but happy to have found such a good spot. I want to check out the original location in North Park, but until then, I highly recommend coming to the Carnitas Snack Shack. Let me know your thoughts in the comments.