The Naked Pig: Whiskey Caramel Waffles in Santa Rosa
Whether it's the rustic charm or the whiskey caramel sauce, The Naked Pig in Santa Rosa is one of those spots you should go out of your way for. The farm to table restaurant that can only sit 20 people on a good day is a culinary experience, one that I fully indulged in and thoroughly enjoyed. If you are in the area, you should give it a try, here is all the info.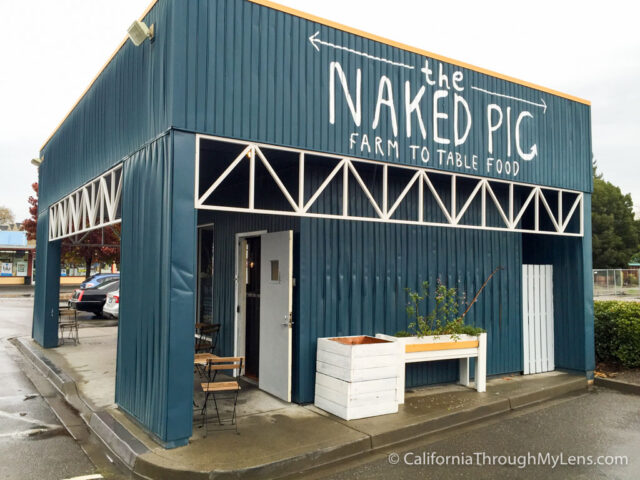 Details
Cost: $15-$20 a person

Hours: Closed Mon-Tues, Wed-Sun: 8 AM-3 PM

Location: 435 Santa Rosa Ave, Santa Rosa, CA 95404

Information from my visit in 2016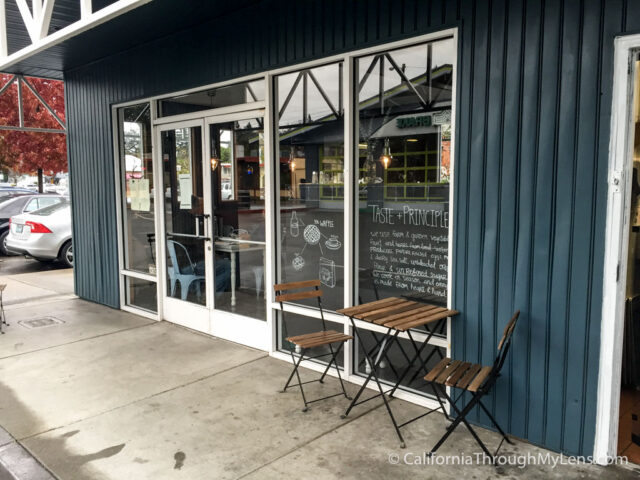 When you pull up to this small blue box of a restaurant, you will immediately notice how little it is. Because of that, I would recommend that you get there before 9 AM on a weekday or when they open on the weekend. There are only a few tables inside and a few outside, and if you get there late, you are probably going to be waiting a while. That being said, this spot was worth waiting for when I went.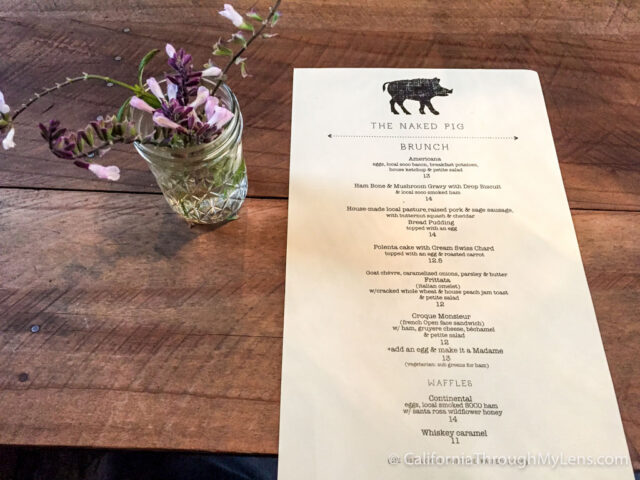 The interior has a funky, rustic farmhouse vibe that compliments the farm-fresh ingredients they use and the revolving menu based on what is in season. The waiters were more than happy to discuss all of the different items on the menu with us, as well as what produce was currently available.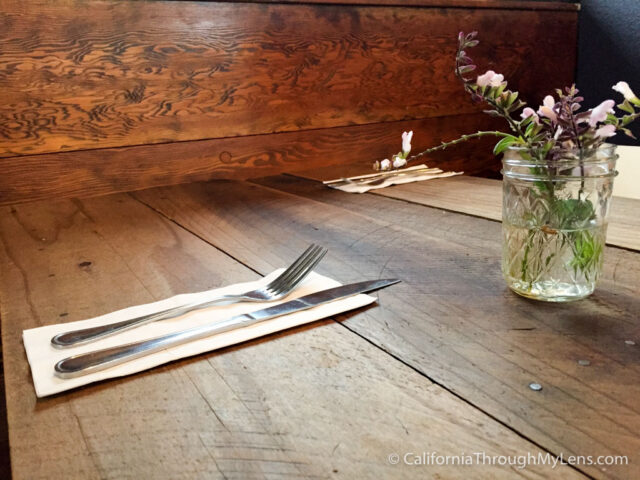 I was here on a recommendation for the whiskey caramel sauce though, so I just stuck with whatever on the menu had it. If you think that sauce sounds good as well, then I would suggest you do the same.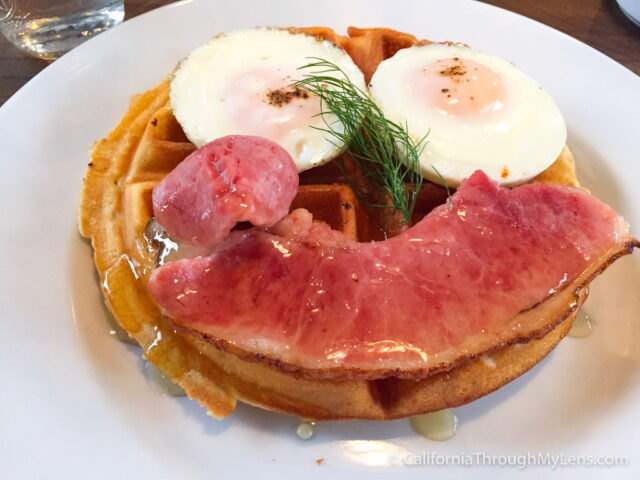 I ended up going with the continental waffle, which had local smoked ham, eggs, and wildflower honey on it, then got a side of the whiskey caramel sauce to use on the waffle as well. The meal came out plated to look like a smiley face with the eggs being the eyes, garnish the nose, and the ham the mouth. It was a fun presentation that I enjoyed.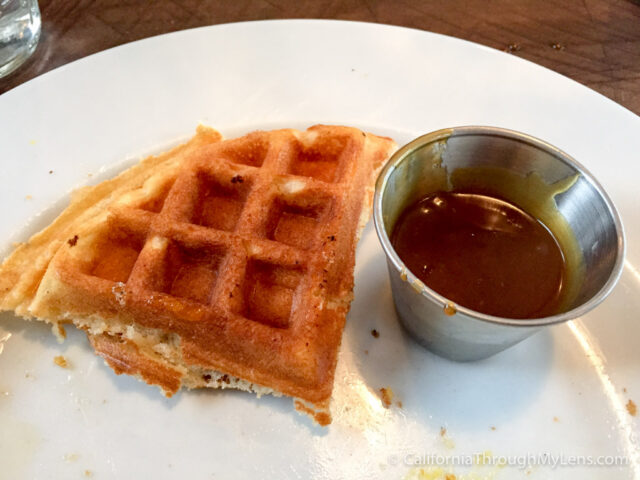 My wife went with the frittata, which had goat cheese, caramelized onions, and parsley, then had peach jam toast and a salad on the side.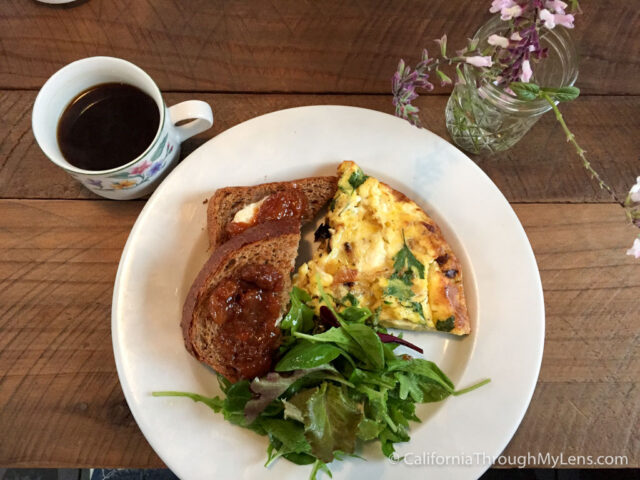 The frittata had a smooth and fresh taste. It was the type of breakfast that makes you feel full but not have a lump in your stomach. We both also got coffee, which was fantastic and came out in fun eclectic cups.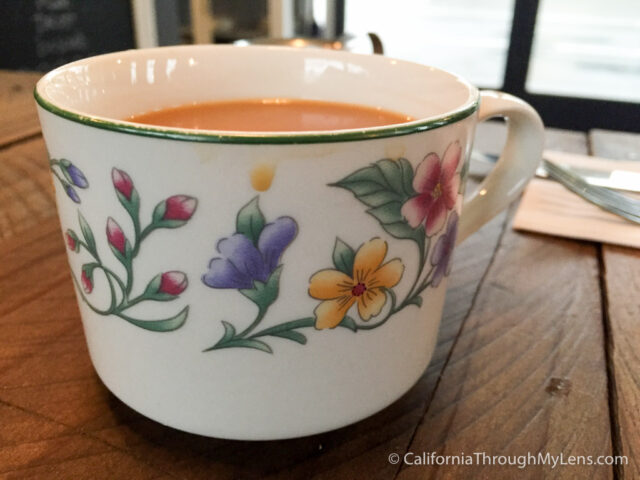 After finishing our meal, we relinquished our table to the waiting flocks of people eager to have the culinary experience that we did. These are the types of places I love to write about on my blog, the non-chain restaurants that are doing something unique with food that you can truly taste. I would recommend you check it out and let me know what you think in the comments below.