Tower Cafe: Best Breakfast in Sacramento
The Tower Cafe is one of the best places to eat breakfast in Sacramento. It knows it, as it has thousands of reviews and a line every morning when it opens, but it is a well deserved accolade. Everything from the old tower column rising from the antique theater to the beautiful outdoor seating makes it a fantastic spot for a good meal, here is all the info.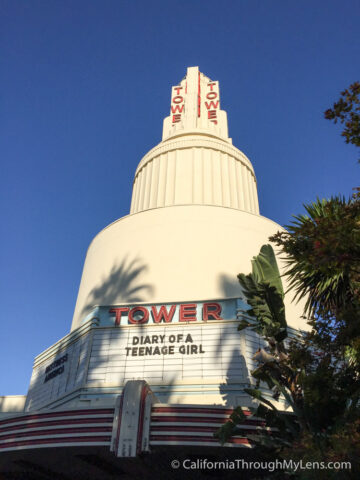 Details
Cost: $12-$15
Hours: 8 AM – 11 PM
Location: 1518 Broadway, Sacramento, CA 95818
Information from my visit in 2016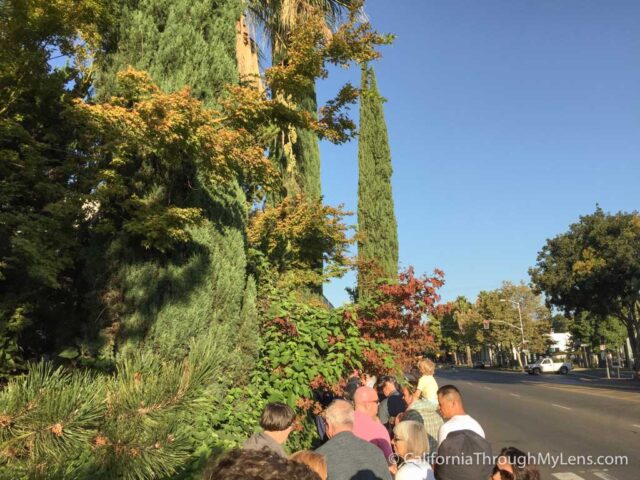 I arrived at ten till 8 AM on a Monday morning and was surprised to see a line of 30 or so people already waiting to get in. That did not deter me though, it only made me more excited to give this place a try.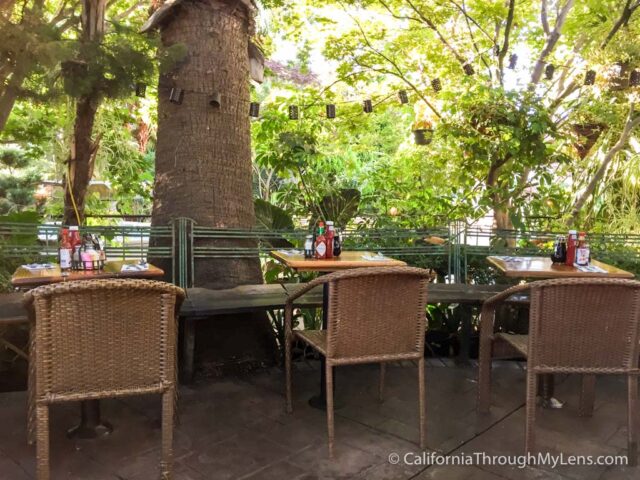 Right at 8 AM they let people come in and seat themselves, my wife and I were able to find a beautiful spot in their outdoor patio. They do have a lot of places here both outside and inside, so the wait shouldn't be too crazy if you get there when they open.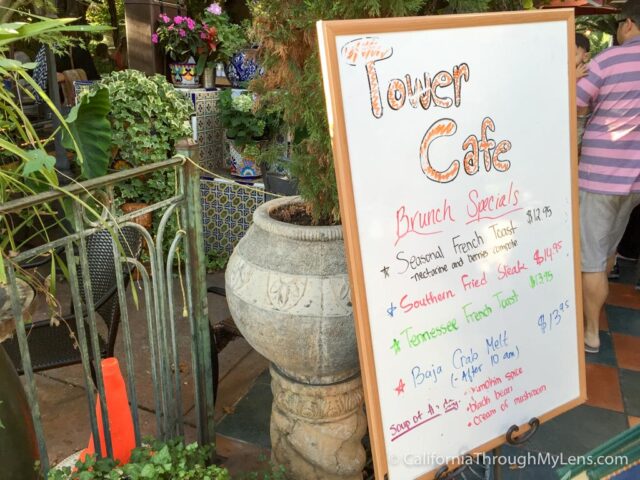 The atmosphere here is beautiful if you eat outside. All the little tables sit under big shade trees and string lights that provide the perfect ambiance to the meal. It really is a great way to spend a morning having brunch.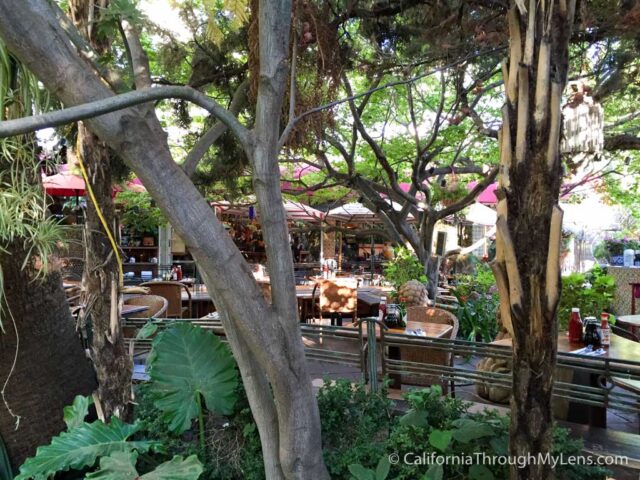 The inside has a fun vibe as well, and you can order at the counter if you want to take your order to go or grab a pastry.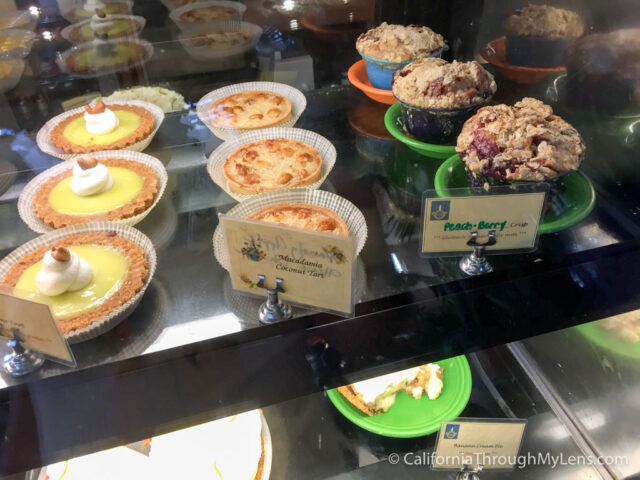 After sitting down and looking at the menu, I felt there was no option other than the french toast. That is what they are famous for here, so my wife went with the seasonal french toast, and I chose the Tennessee.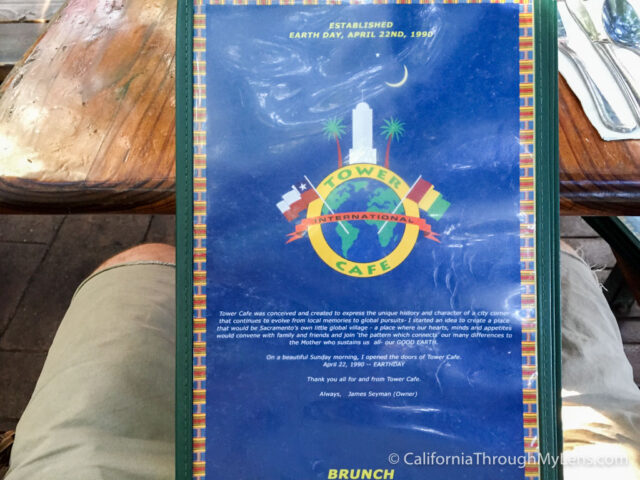 When my French toast came out, I was shocked by how big it was. It literally took up the entire plate on its own. Technically this is a half order as well, the main French toast comes with two of these. I could barely finish the one I had.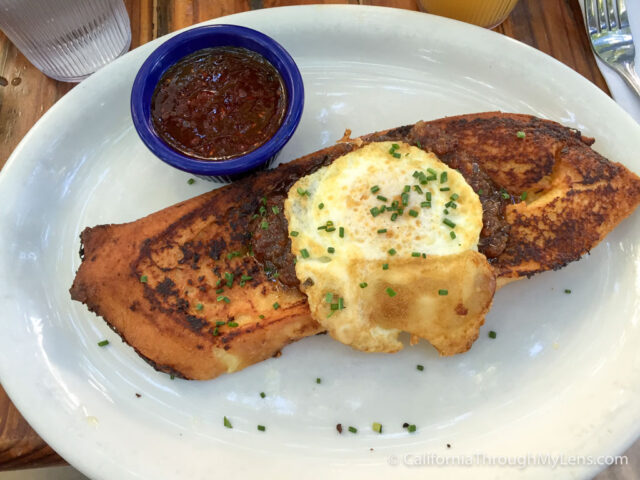 The French toast here is perfect; it not overly sweet but has a tremendous flavor. The Tennessee toast I got had bacon that was soaked overnight in bourbon, which added a savory taste to the sweet toast. Then it was topped with an over hard egg to round out the flavor and a raspberry jam for addition. It's like a manly French toast compared to the seasonal one my wife got.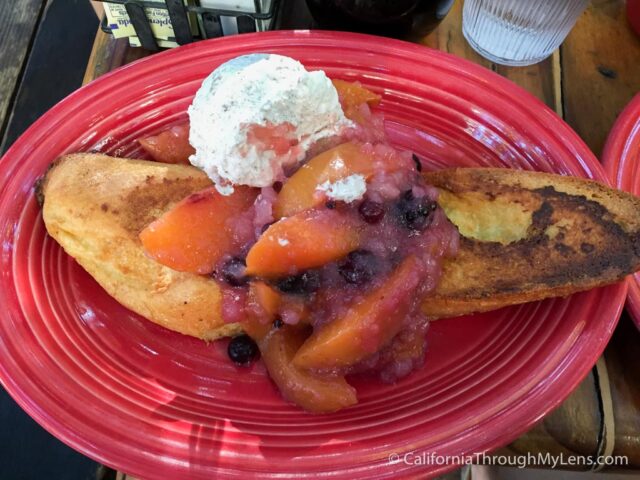 The seasonal French toast was one big piece of toast which had fresh peaches, blueberries and nectarines on top, along with fantastic home-made cinnamon whipped creme. As I said, the French toast here is so good, and the half order should be enough for most people as it is a lot of food.
All in all, I was incredibly impressed by the Tower Cafe, and it lived up to the hype that it had received. If you are looking for breakfast or brunch in Sacramento, this should be it.