La Brea Tar Pits: Exploring the Unqiue History of Los Angeles
I often forget about LA's unique history when I drive through the massive skyscrapers that make up this concrete jungle, but at one point in time, massive creatures walked this land and even managed to get caught and preserved in the La Brea Tar Pits. This spot has a lot of cool things to see, most of which can be seen for free, but the museum does cost. That being said the museum houses some great stuff, so it is worth seeing at least once, here is all the info on both.
Details
Cost: $12 for entrance, parking in the LACMA lot is $20, but there is street parking around the museum.

Hours: 9:30 AM – 5 PM

Locations: 5801 Wilshire Blvd, Los Angeles, CA 90036
Video
Here is a video I made of my visit in 2019.
The Tar Pits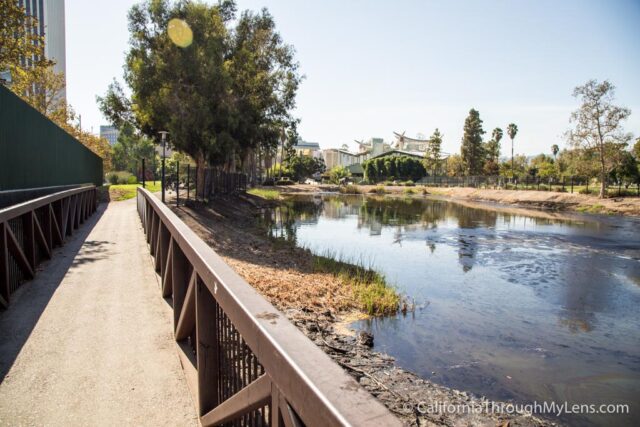 After parking in the LACMA lot and spending some time in that museum, I made my way through the Japanese Pavilion and out to the La Brea Tar Pits.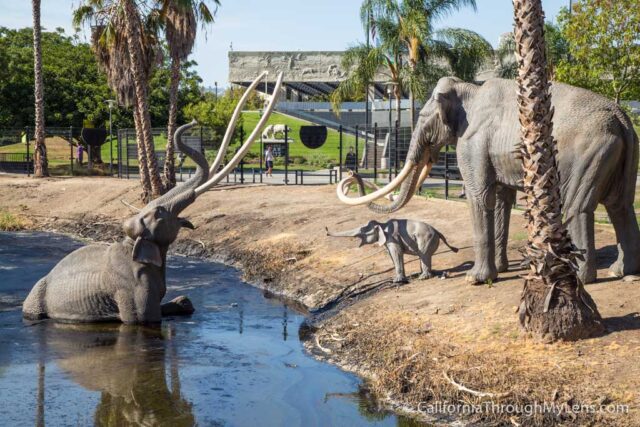 The central tar pit is the one that you always see in photos, and it has a tenth of a mile path that takes you all around it. Most of the pit is enclosed in 10-foot tall fencing, but there is one section with a bridge that does not have the fencing. If you are looking for the best view, then head to this area as you do not have the fence bars blocking your photos.
Museum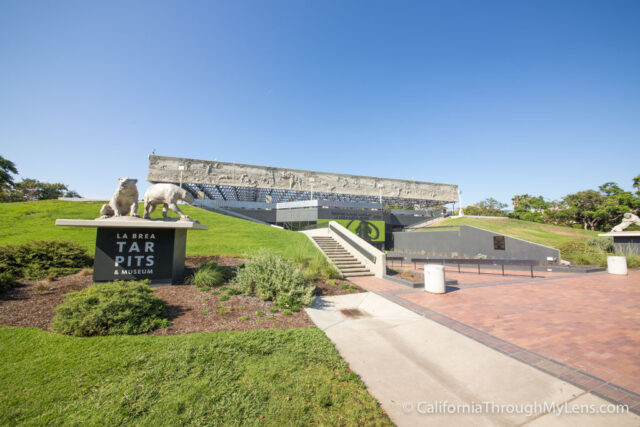 After walking around the pits, you can head over to the museum itself. While the museum is pretty small, I felt it was worth the money as it has a few unique things which are as follows.
The Sabretooth Tiger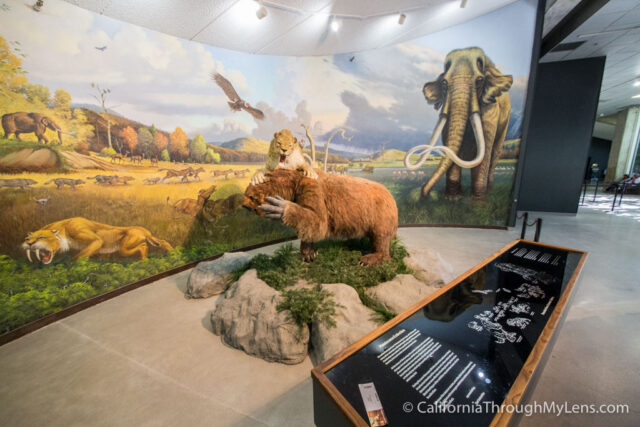 As one of the first fossils you will see entirely recreated, this tiger is pretty crazy. I can say I would not want to make its acquaintance in the wild as its teeth were like 11″ long.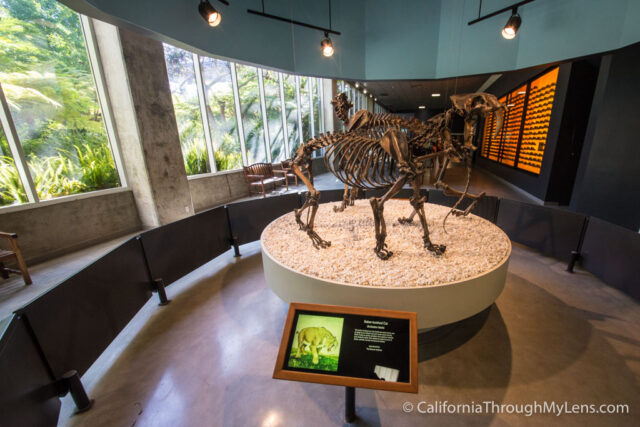 The Dire Wolfs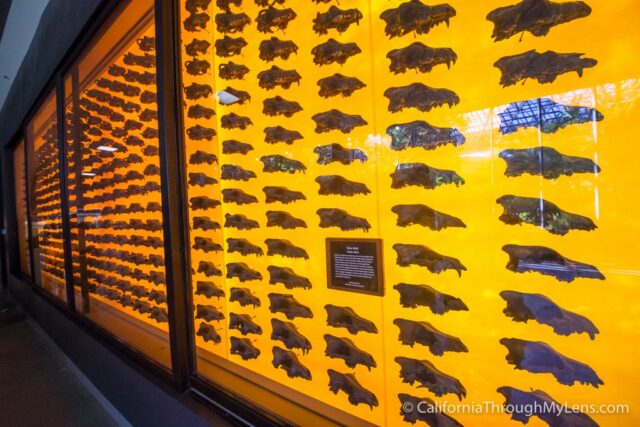 Maybe it is because the Game of Thrones beasts are named after them, but these old wolves were crazy to see as well. They have found so many remains that they have an entire wall of skulls for them.
The Woolly Mammoth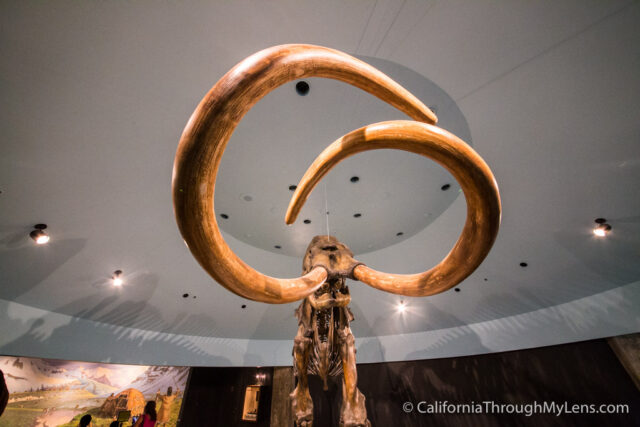 Of course, most people are aware of this impressive old elephant-like creature, but seeing this massive specimen up close is one of the main reasons this museum is worth the money. Just the tusks alone are a few feet long.
The Work in Progress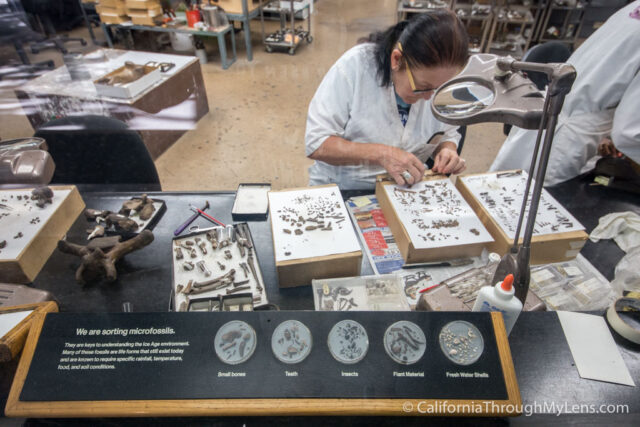 I found it unique to be able to see the work they are currently doing on what they are finding in the pits. This section of the museum showcases a large glass enclosed room where museum workers are sifting through the fossils to find bones. It was meticulous work, but it was fascinating.
The Atrium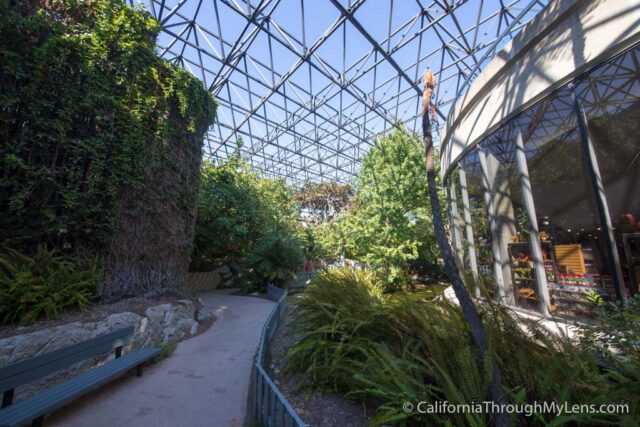 The atrium itself was designed to mimic some of the habitats that would be found in this area. It was a beautiful spot that you can just sit and relax in.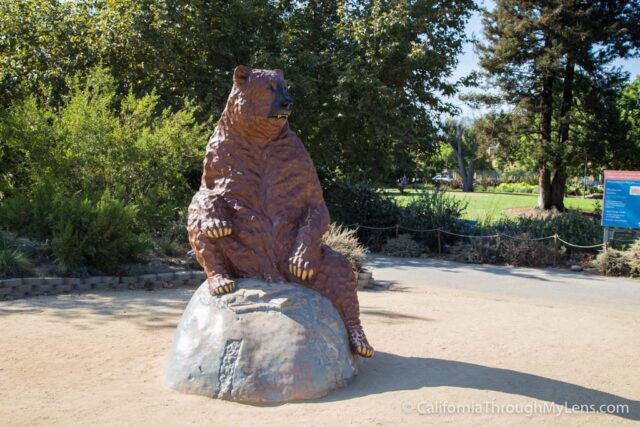 After leaving the museum, there are a few more free things you can see, mainly the other smaller pits around the backside of LACMA and the different children's structures with animals they can play on.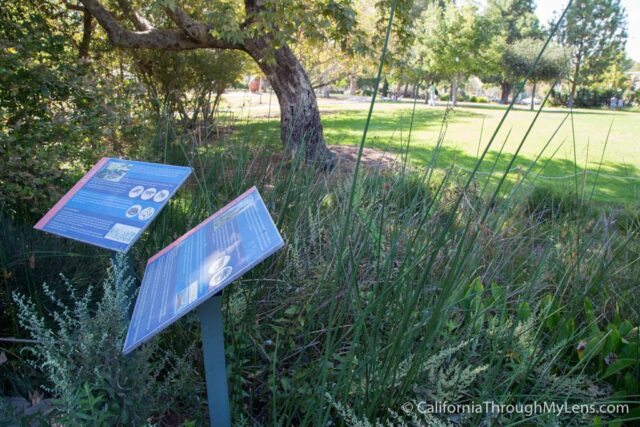 There is also a section dedicated to the plants that used to be in LA, much like the atrium but on a smaller scale.
Pit 91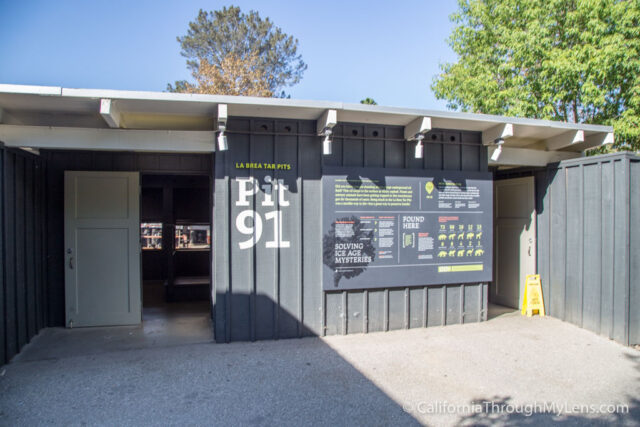 Lastly, there is Pit 91. This pit was an actual work in progress where they were taking pieces out of the tar, and you could watch them work. It was super unique, and I enjoyed being able to learn more about the process up close.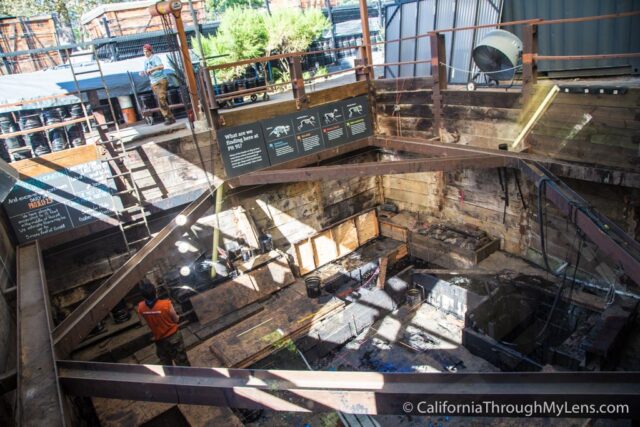 As you can see, this is a fun, educational stop in Los Angeles. It is often overlooked with all the other great stuff there is to do, but if you are into the history of our area and dinosaurs, then you really should add it to your list.