Randy's Donuts in Los Angeles
Randy's Donuts is an LA landmark that has been serving donuts for over 50 years. This shop has long been featured in movies and has become a go-to place for anyone visiting the area, not to mention locals that have grown accustomed to their well-crafted donuts. At one minute off the freeway and close to LAX, it is a well-trafficked location, and for good reason, as Randy's Donuts are great. Here is all the information.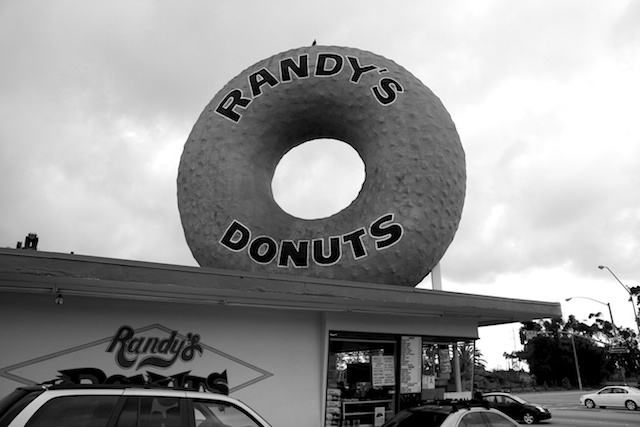 Details
$1-$3 for donuts
Open 24 hours a day
Not a great part of town at night
Rams 2019 Superbowl Appearance
In early 2019, Randy's was painted for the LA Rams Super Bowl appearance, and I went down there to make a video about the fun event which you can check out below.
History
A little history on Randy's and the movies it has been in are as follows:
Randy's was built-in 1953 as the second location of the now-defunct Big Donut Drive-In chain by Russell C. Wendell, a donut machine salesman. The building was featured in the films Earth Girls Are Easy, Mars Attacks!, The Golden Child, Into the Night, Coming to America, Stripped to Kill, Problem Child 2, Breathless, Californication, California Girls, 2012, Iron Man 2, Volcano, "Crocodile Dundee in L.A., and Love Letters.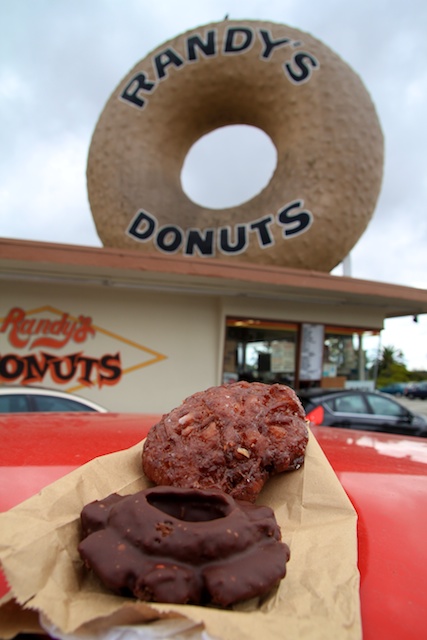 The Donut Shop
If all of this doesn't get you excited for a visit to Randy's Donuts, then know that their donuts are still some of the cheapest around (most cost less than 2 dollars) and that they are open 24 hours a day with two drive-thru windows and a walk-up window. I have been coming here for the better part of a decade, and I do have to say that I love their donuts, mainly the devil's food one.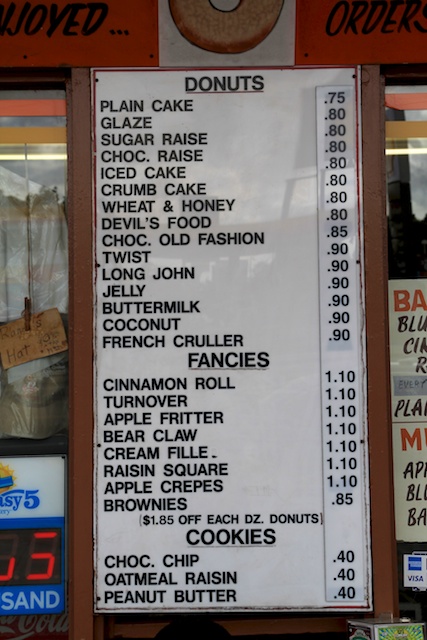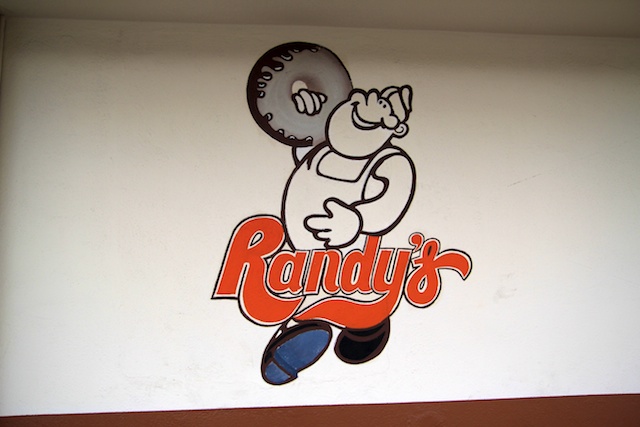 As a huge fan of donuts in general, I fancy myself to be somewhat of a connoisseur, and Randy's did not let me down. I had an apple fritter, and a chocolate old-fashioned, and both were amazing. The chocolate old-fashioned was my favorite, though, as it was chocolate cake with chocolate frosting. It was truly mouth-watering. Also, note planes are flying over every five or so minutes on their way to LAX, so it is fun to sit and eat a donut while watching them fly in.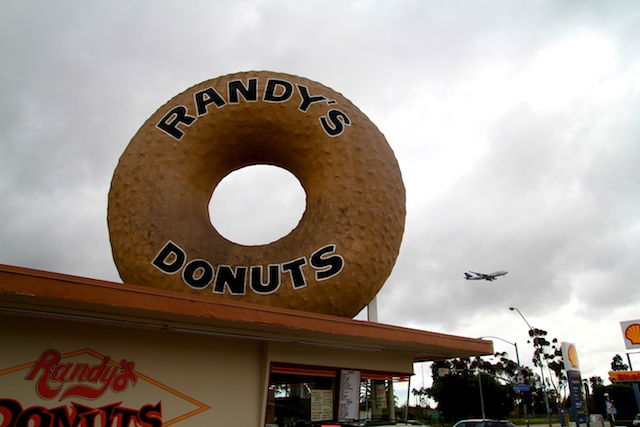 I would highly recommend Randy's Donuts for both the LA experience and the great donuts. Let me know what you think and check out the photos below. I cannot wait for my next time at Randy's.