Railtown 1897 State Park in Jamestown: Exploring Movie Locations & Trains
In the historic city of Jamestown, there is a famous train rehabilitation center known as Railtown 1897 State Park. This unique park houses tons of different types of historical trains and features an entire garage that is dedicated to their restoration and preservation. While it is like other state parks in that it could use additional funding, it is still an enjoyable way to spend a few hours, especially if you like trains as I do. Here is all the information.
Details
Cost: $5
Hours: 10 AM – 3 PM
Location: S 5th Ave & Reservoir Rd, Jamestown, CA 95327
Information from my visit in 2017
Getting There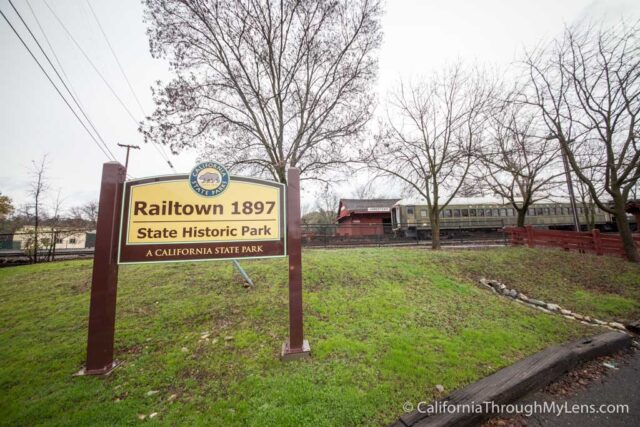 The park is located about 2 miles from the city center in Jamestown. There are signs all over the city that will direct you there, so it is pretty hard to miss it. There is a small parking lot for the park, but unless it's a super popular time, then you shouldn't have a problem getting a parking spot.
The Park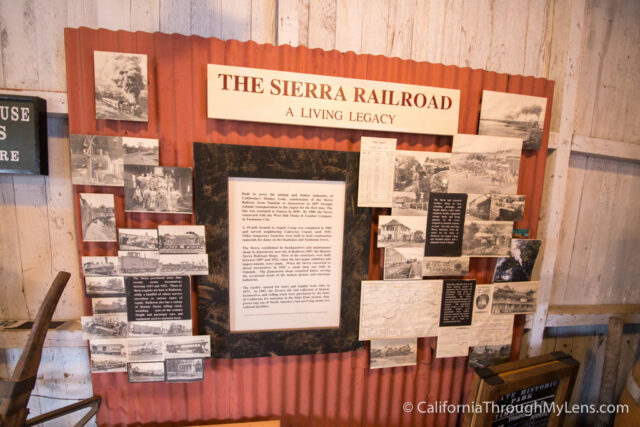 When you walk through the park entrance, you will cross a series of tracks then arrive at the old train station building.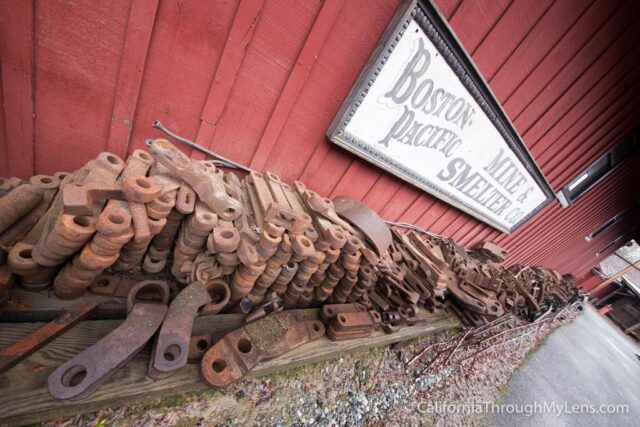 This building is organzied with a section that talks about the area's rich movie history, a restroom, and a store where you can pay your park fees. After checking this building out, you will head back behind the station and start to explore the park.
The Train Garage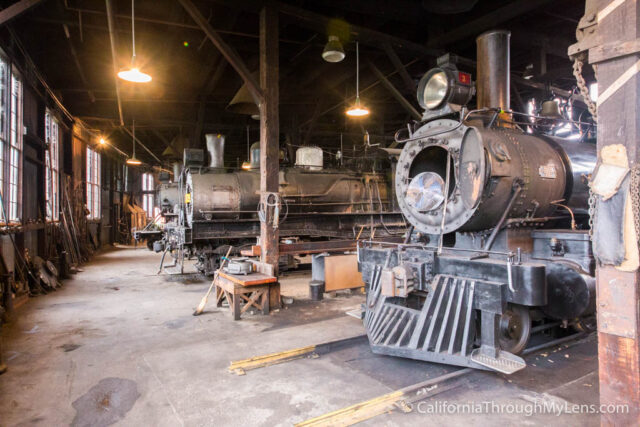 The first spot you will reach is the train garage. You can tour this area if you are there when the tours are happening, but if you are not, then there are still a few spots you can go in and take pictures.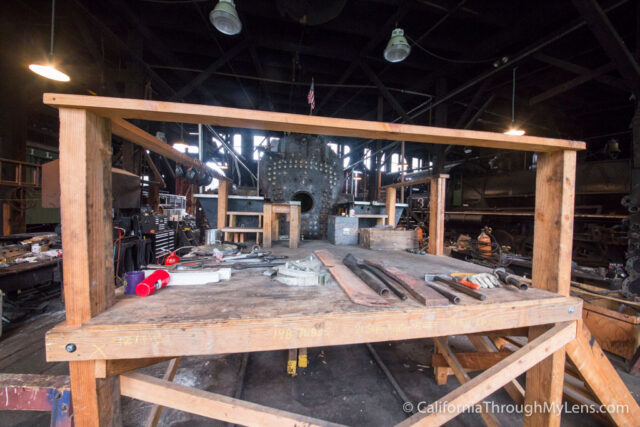 I found it fascinating to see a train taken apart. I had never seen this before, and it was amazing to realize what goes into them.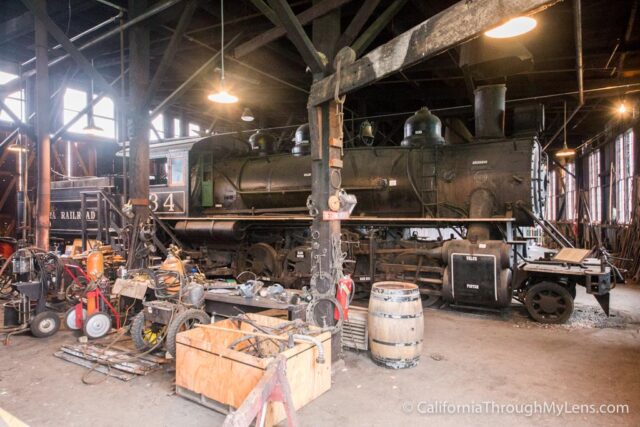 There are a lot of other trains around the garage in different levels of d,isrepair and I imagine the tours here to be pretty informative.
The Blacksmith Shop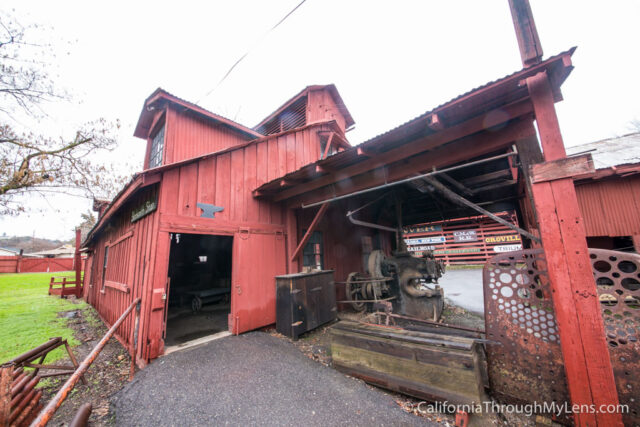 The next stop is the blacksmith shop, which has dozens of the old tools that were/are used to work on the trains.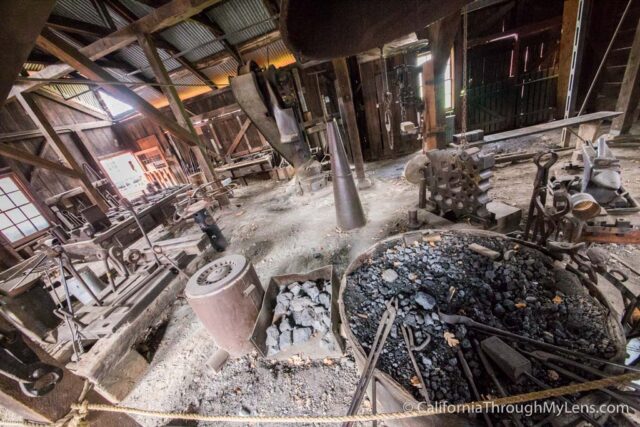 I was impressed with the tool collection they had here as there were a lot of crazy instruments in the collection, some of which were as tall as me.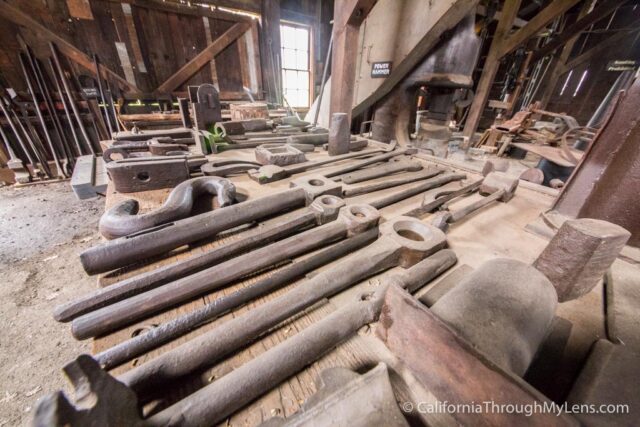 From here, another room shows the timeline of the park and its history, then it wraps around, and you will be in an area with several trains, most of which have seen better days.
The Train Graveyard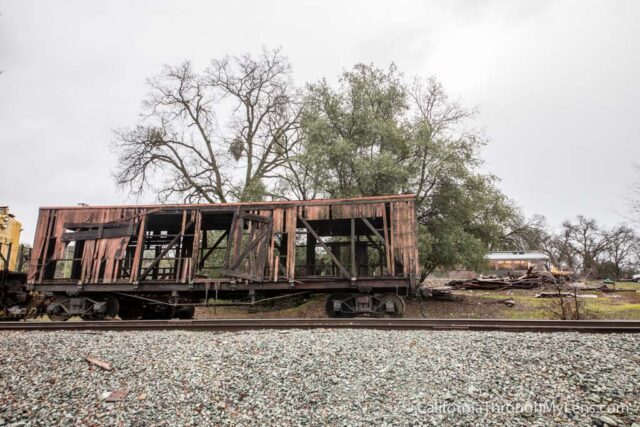 I don't know what this section is called, but it reminded me of a graveyard as there were all sorts of trains in disregard. I imagine it's because they were waiting for their turn to get worked on, but it's still crazy to see. Here are a few images.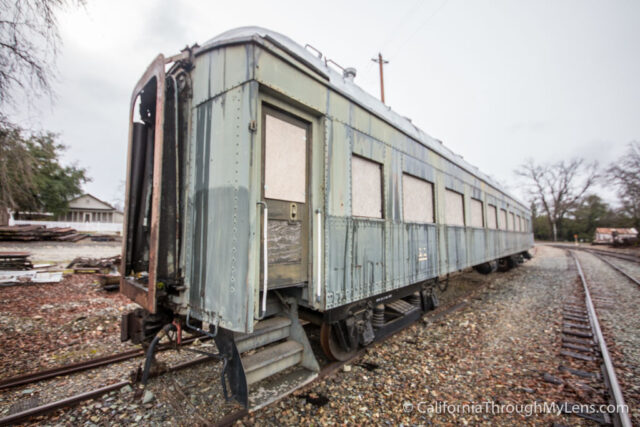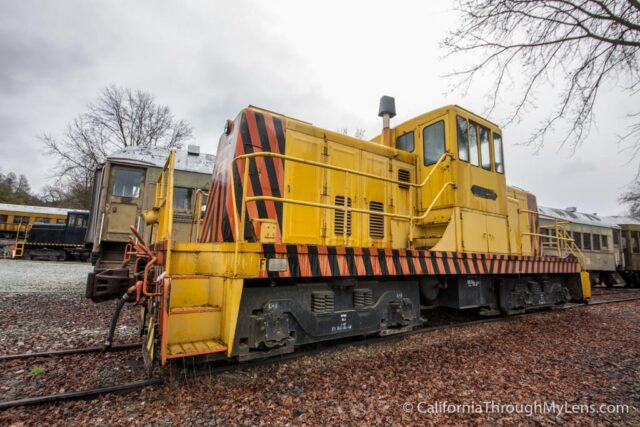 The Switcher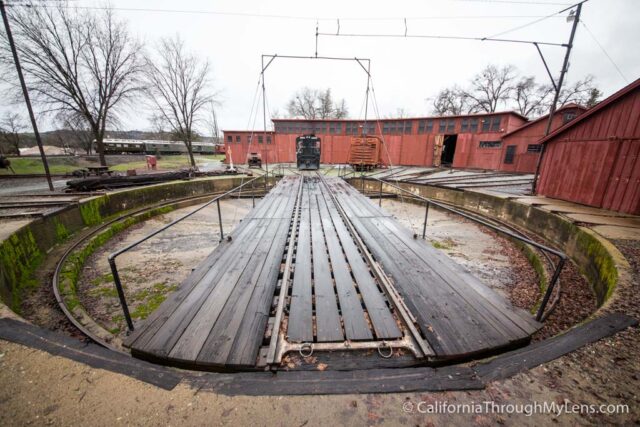 This was one of my favorite things in the park, as it was a switcher used for changing what tracks went out of the station. I have seen these things in movies but never in real life, so it was really cool. There are a lot more sections to explore in the park as well, so make sure to take your time.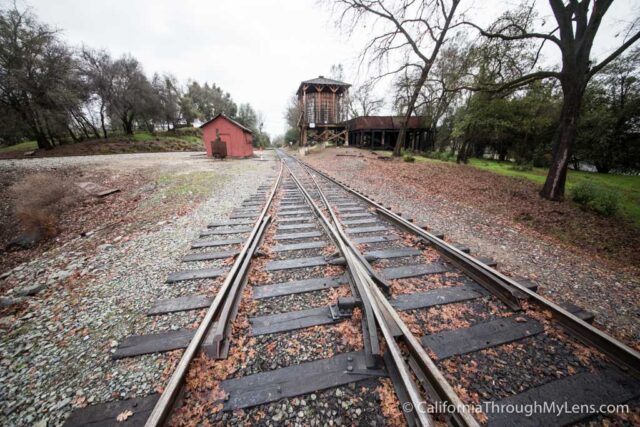 You can see that I enjoyed my time in Railtown 1897 State Park as it has a lot of fascinating train-related pieces of history to look at and explore. If you like trains, then you need to add this spot to your list, and even if you don't, you should find some interesting aspects here for the family to explore. You can also walk back to town from here and visit the site of 23 different movie locations if you have some time to kill. I didn't get to do it myself, but I plan to next time I am in the area.
Let me know what you think of this state park the comments.