Point Reyes Lighthouse: One of California's Most Beautiful Coastal Scenes
In my opinion, the Point Reyes Lighthouse is one of the most memorable and beautiful places you can see in California. I have wanted to go for years, to see this historic spot and to walk down the 300+ steps that take you to the lighthouse on the cliff. Due to how far from everything it is and it's operating hours, I only just visited it in 2016 and then again in 2018. It was as amazing as I imagined it would be, and I highly recommend you put it on your list to see in California. Here is all the information.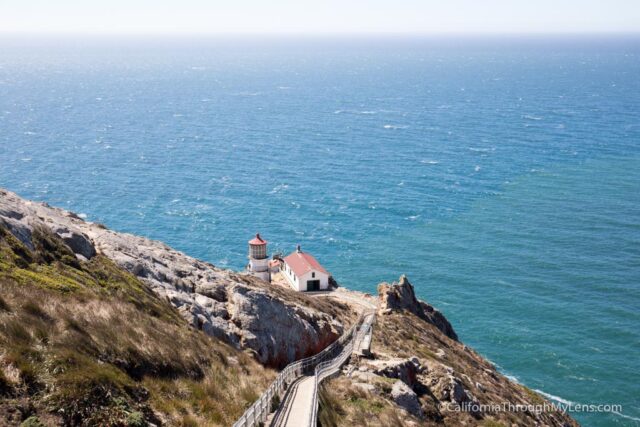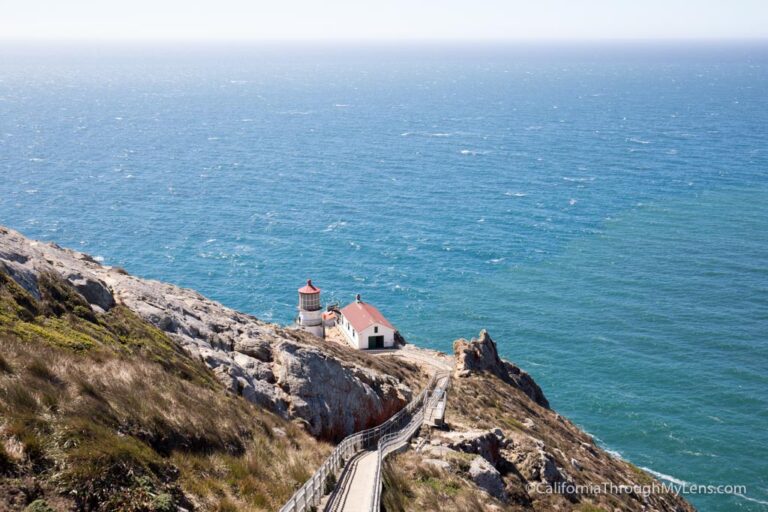 Details
Hours: 10 AM – 4:30 PM Friday through Monday, Closed Tuesday – Thursday (call to check hours before going)
1-mile round trip
~310 stairs to go up and down
Trailhead is at the end of a long and windy road, that takes at least 45 minutes from the park's visitor center
This information is from my visit in 2016 and 2018.
Getting There
Point Reyes Lighthouse is located all the way at the end of Sir Francis Drake Blvd in Point Reyes National Seashore. Some signs will point you to it when you are in the park. Do note that this is an adventure you shouldn't attempt without a half-day to explore, especially since it is so far out of the way, and since there are a lot of other amazing things to see in Point Reyes.
After making it to the end of the long and windy road, you will reach the parking lot for the lighthouse trailhead, which has about a dozen or so spots. It can be bustling during the weekends, so you may have to wait or park along the road.
The Trail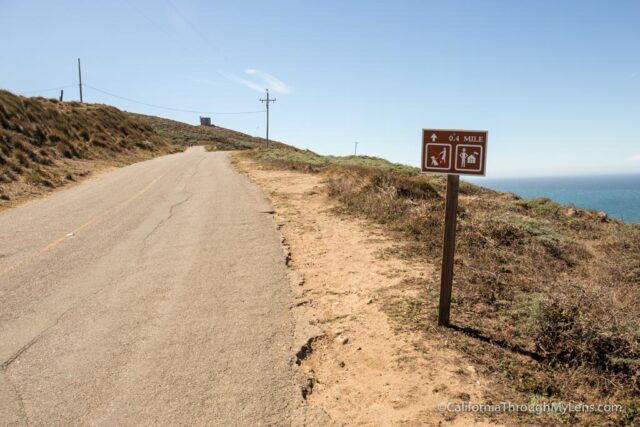 Before starting your hike, you will want to walk over and look out at the coastline in front of you. It is jaw-dropping if you are there on a clear day.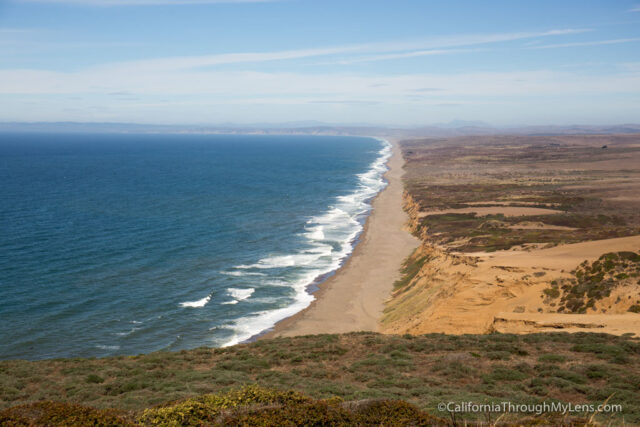 The hike to the lighthouse is only .4 miles, and it is mostly flat other than the beginning. You will have the epic coastline view alongside you for the first half.
The trail enters a shaded portion, and when it exits, you will see the famous tree which is photographed often.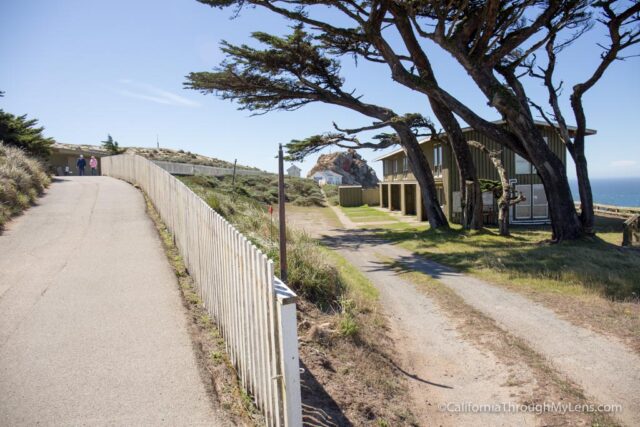 Next, you will pass a residence house and bathrooms before getting to the lighthouse visitor center.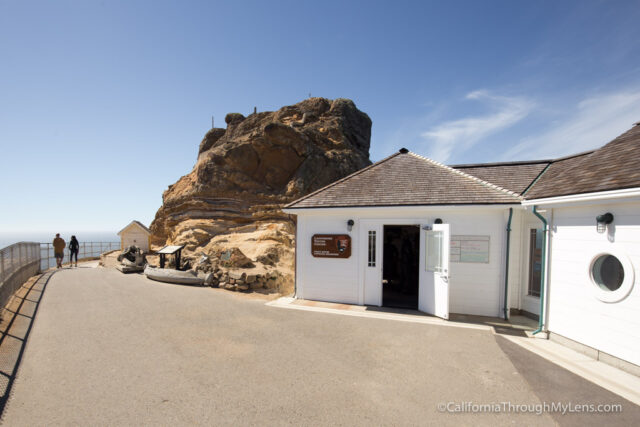 This center has maps of the area, things you can purchase, and a room full of examples of the area's fish.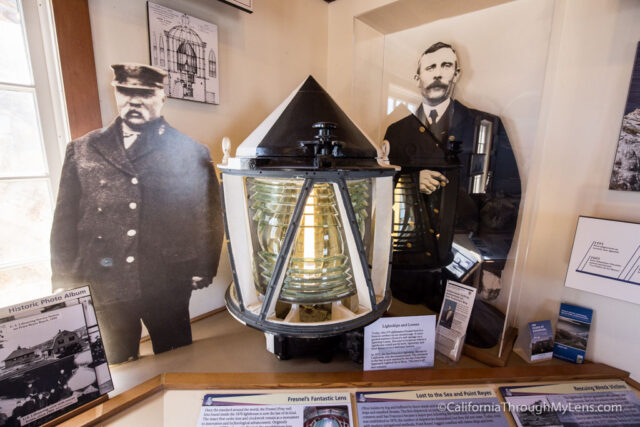 Be sure to check out the whale skull, which is massive and is outside of the visitor center.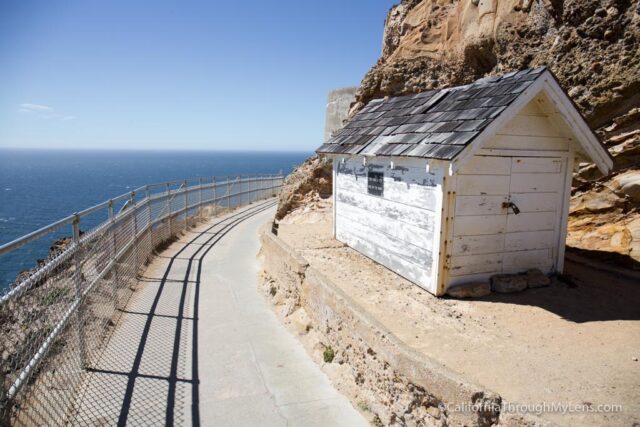 After this head to the main attraction, the Point Reyes Lighthouse.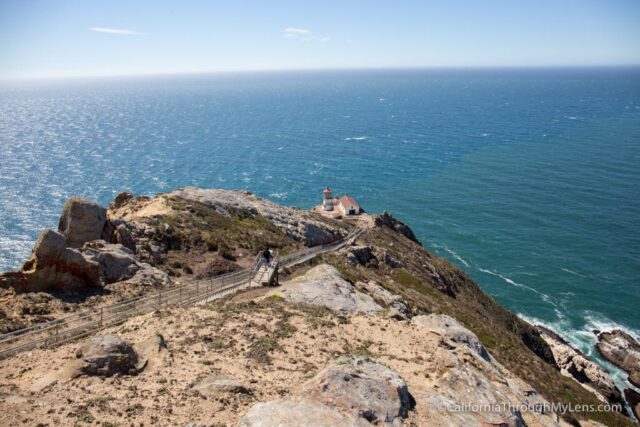 When you reach the top of the stairs, you will be blown away by how epic this lighthouse is sitting out on the cliff in front of you.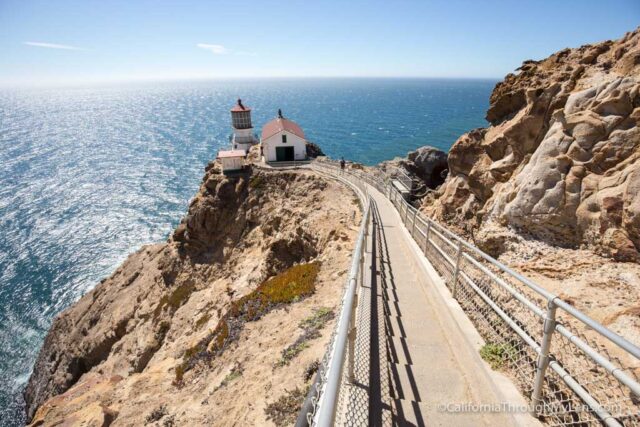 The stairs heading down towards it seem like they go on forever, and it makes for an excellent picture.
As you head down the stairs, there are three opportunities to sit on a bench and catch your breath (you may need these heading up), or you can use them as photography viewpoints as I did. I took way more pictures than I needed to here, as each new bend provided another magnificent view.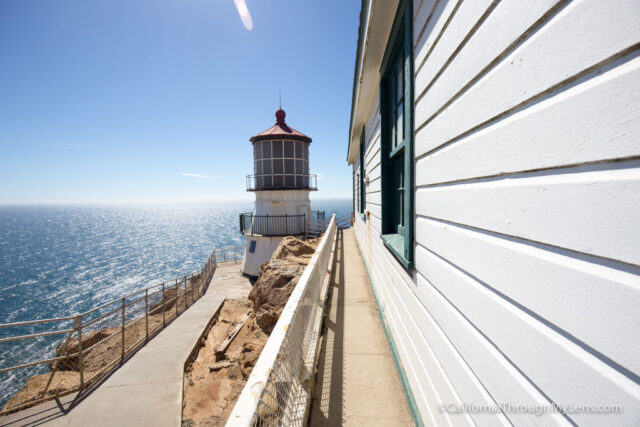 It was really windy though, so it was hard to want to stop for too long.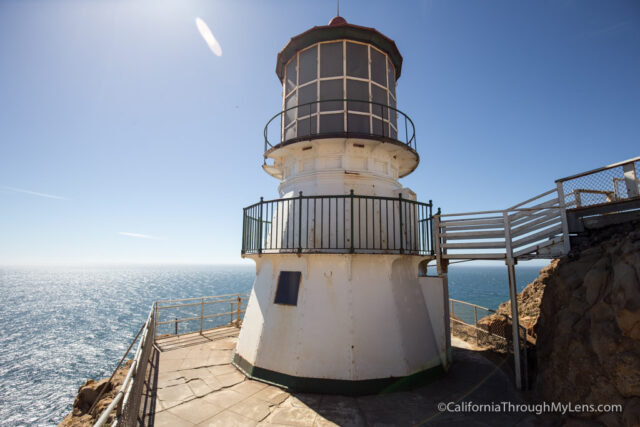 When I got down to the bottom, I immediately went out to the lighthouse itself.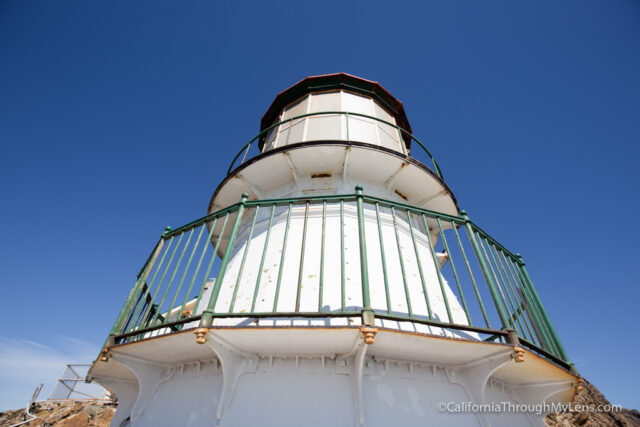 You can walk along the lower portion and look up at the small three-story lighthouse.
You can also go inside the bottom floor of the lighthouse and see some more information on it. The stairs were closed though, so you couldn't go up top.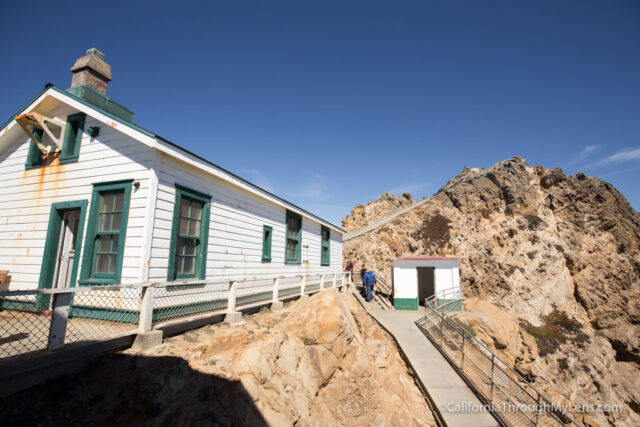 From there, I went up the cement path and checked it out from the upper level.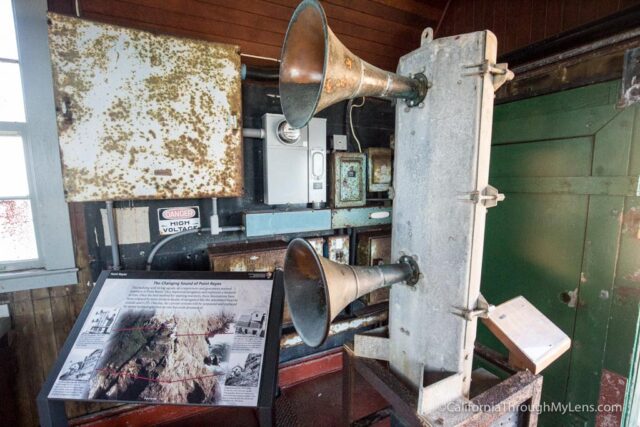 Lastly, the interior of the lighthouse building had some old machinery and a fog horn, so that was cool to see as well.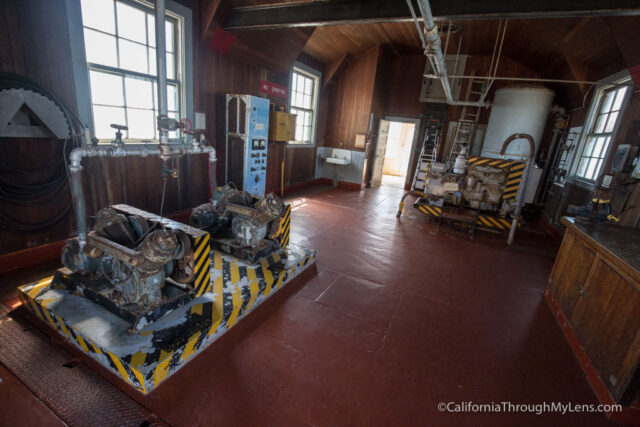 After taking my time, I started back up the stairs. It was funny because the stairs had numbers on every ten so that you knew how close you were getting to the top.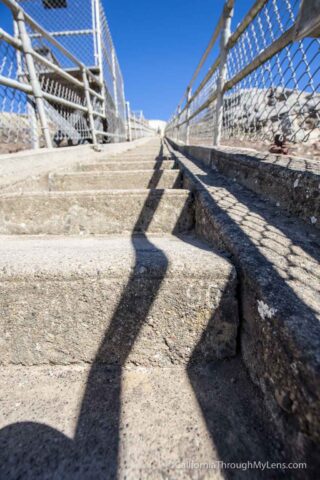 Video
Here is a video I made on my time at the lighthouse.
All in all, this is one of my favorite places in all of California. The lighthouse is just so unique that you surely haven't seen anything like it before. I can't wait to visit again one of these days, let me know if you have been in the comments and what you thought.