Potem Creek Falls: A 60 Foot Waterfall Near Burney
Potem Creek Falls is one of those places with an amazing waterfall, but that is generally unknown to most people. Close to both the town of Redding and the mind-blowing MacArthur-Burney Falls, the 60 foot Potem Creek Falls is something that should be on your list to visit. Here is all the information so you can check it out yourself.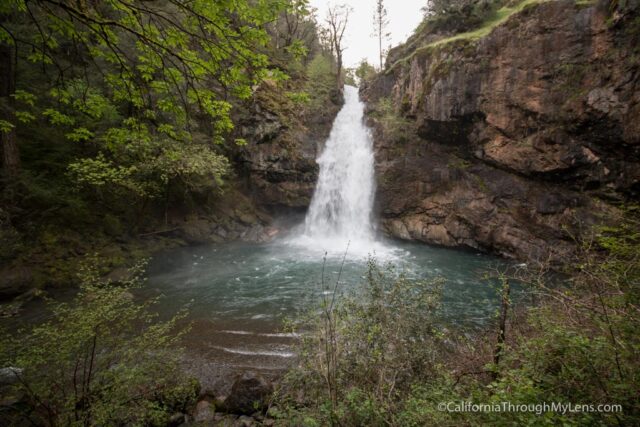 Details
Getting There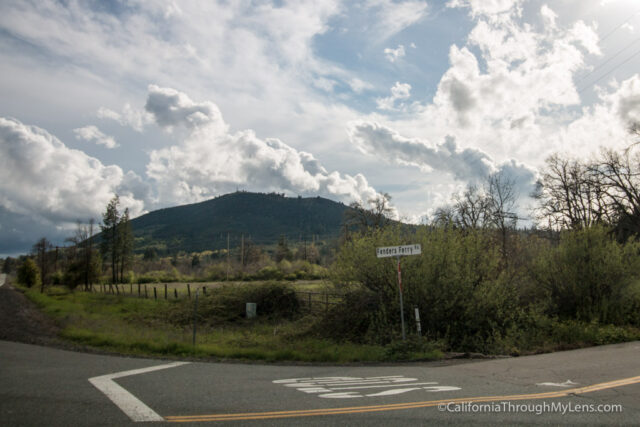 I would recommend using Google Maps and putting in Potem Creek Falls as that is what I used to get there, and the drive can be kind of confusing. You will be turning off Highway 299 onto Fenders Ferry Road and driving for about 3 miles before the road becomes dirt. The 5-mile dirt road was no problem for our 2WD car as it was well maintained but watch out after rainstorms, I am sure it can get pretty bumpy.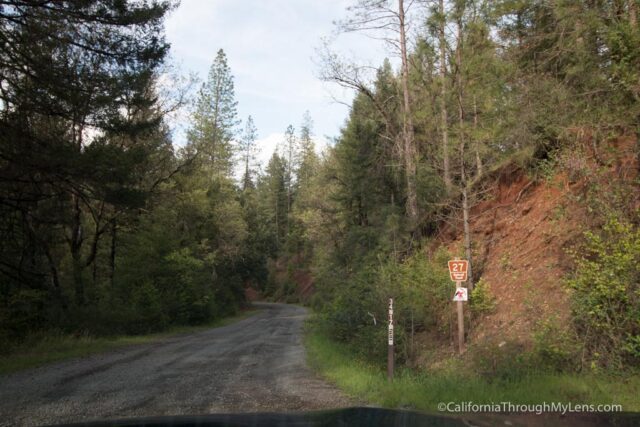 After about 4 miles, you will start to see a dam and bridge on your left through the trees, and you will be taking the above-pictured split in the road to the left.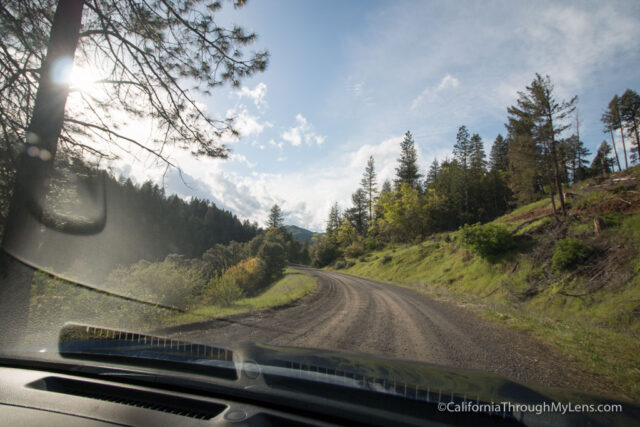 From here, you will cross over a bridge and go up a small hill to get to the trailhead. I mainly say to use Google Maps just so you know where the trailhead is; we stopped when it told us to, and there were no signs or anything for the trailhead. Since the waterfall was so close to the road though, we could hear it from where we parked.
The Trail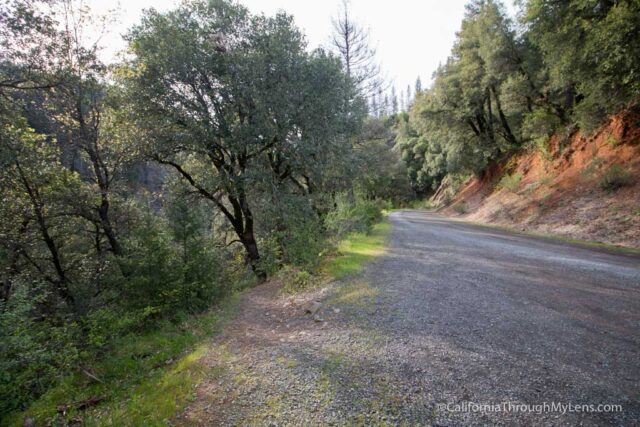 Getting out of the car, we followed the small, worn single track down towards the sound of rushing water.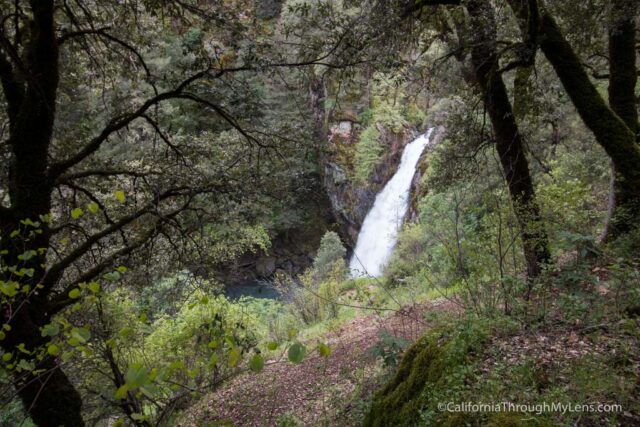 Almost immediately, we could see Potem Falls below us.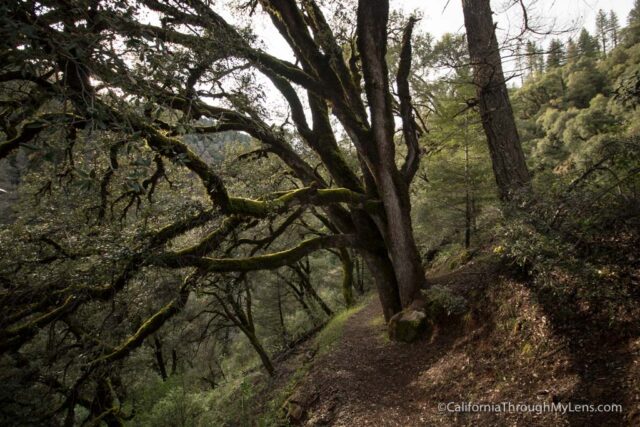 The trail is a series of three long switchbacks that take you all the way to the base.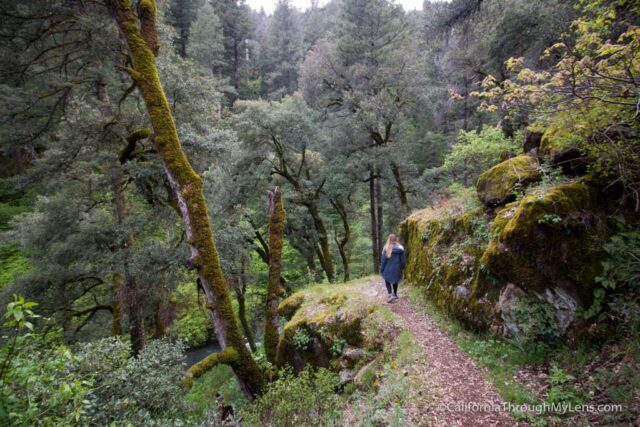 It is a gradual trail, and it is suitable for most people.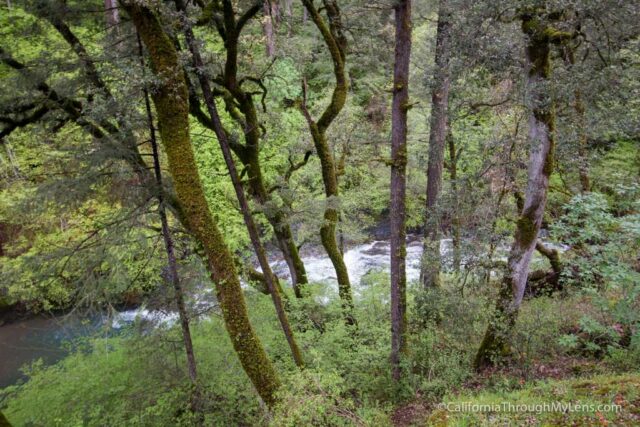 You will get views of the waterfall through the trees as you descend, and it is crazy how remote it feels as we saw no other people the entire time. *I am sure it does get busy during the summer though.
The Waterfall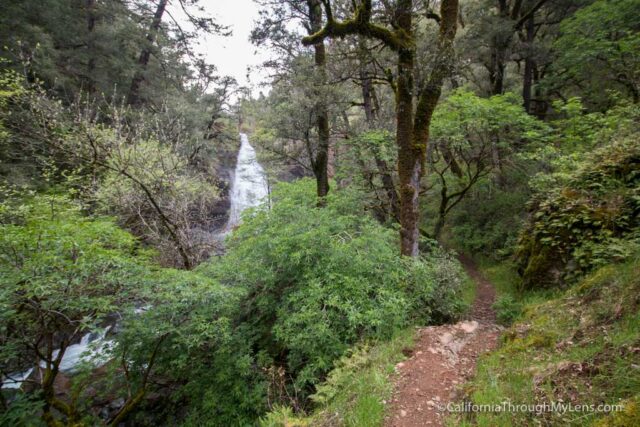 As we made the final bend, we could see the massive waterfall flowing in front of us.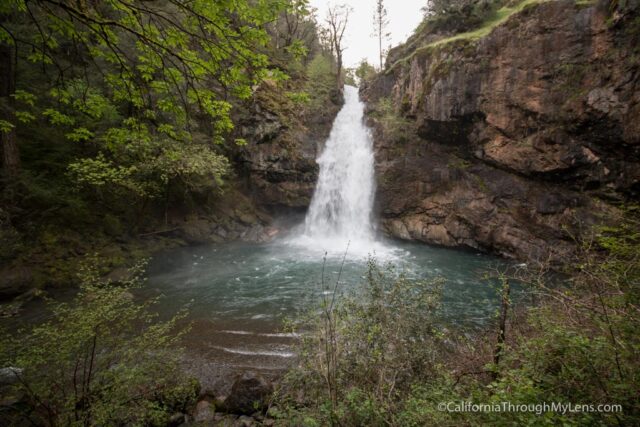 Since 2017 had been such a fantastic year for rain, the waterfall was raging, and it was impressive to see.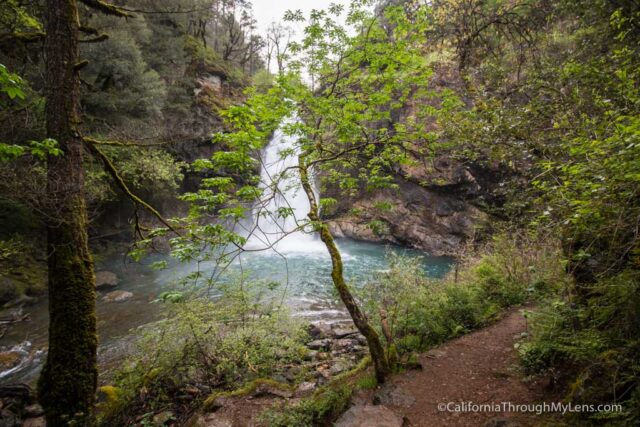 The trail ends at a small overlook, but you can make your way down another 15 or so feet to the water if you want to.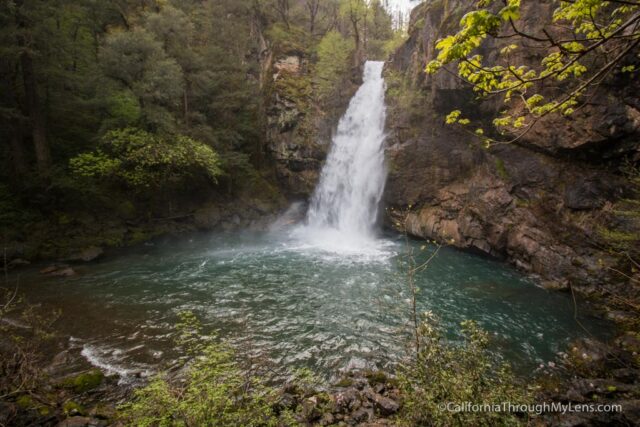 We were late getting here, and the sun was already going down, so we didn't stay for long, but it was an impressive waterfall that I am glad I stumbled on.
Be sure to check out the other waterfalls in this area like Burney and Hatchet Creek if you visit and let me know what you think in the comments.