Hedge Creek Falls in Dunsmuir
Hedge Creek Falls is a beautiful 35-foot waterfall only a quarter mile walk from the trailhead in Dunsmuir. This waterfall has one unique feature though, there is a large cave carved out behind it, and you can walk directly behind the waterfall. It's a great family hike, and here is all the information. Plus, go to Yaks on the 5 after for lunch since it is close by.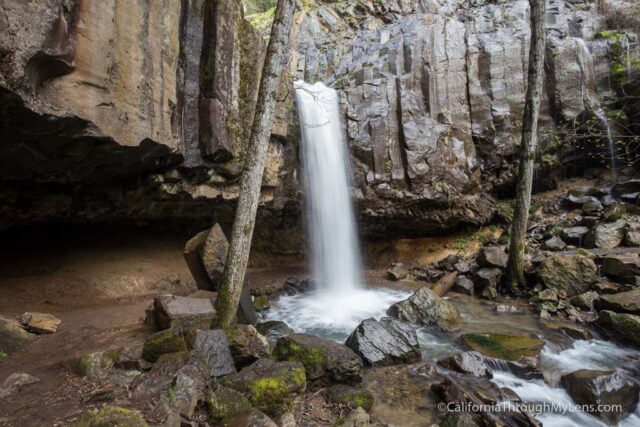 Details
.5 miles round trip
100 feet of elevation
Location: 4131 Dunsmuir Ave, Dunsmuir, CA 96025
This information was from my visit in 2017, 2018, 2019 and 2022
Read about all of my favorite spots in Siskiyou County here
Getting There
The trailhead for the waterfall is right off Highway 5 North on the Siskiyou Ave exit. You will get off and turn left, then a quick right at the first street. You will see the sign for Hedge Creek Falls, and there is parking in the dirt lot across from it. The parking is relatively limited though, so it can fill on busy weekends.
The Trail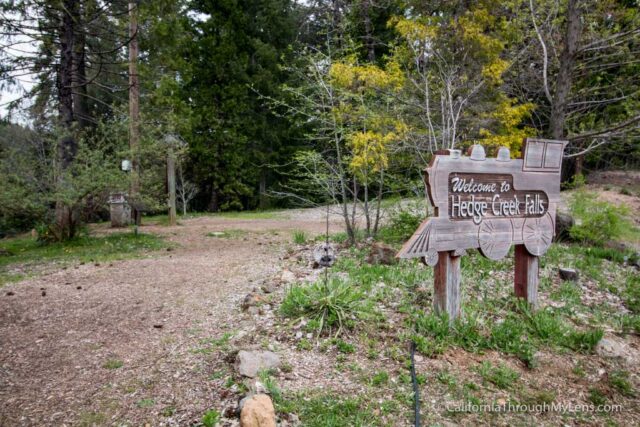 Crossing the street, you will be on the single track that will take you down to the waterfall.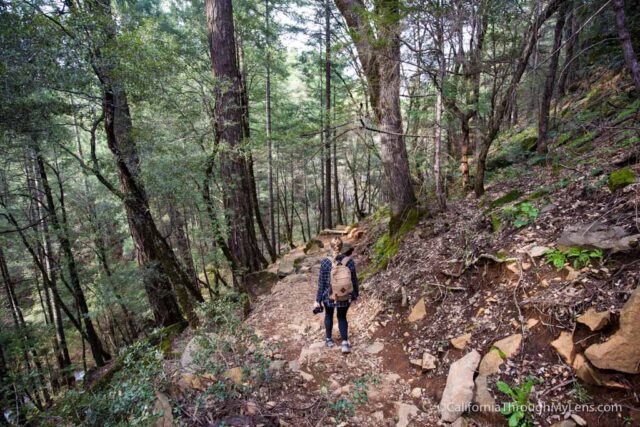 The area is beautiful, with large shaded trees you walk under.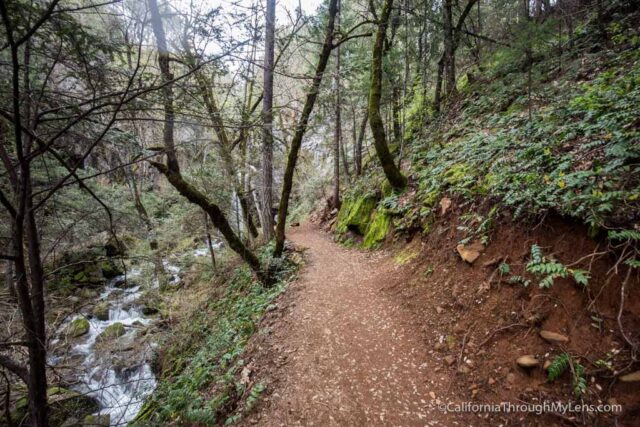 The trail heads straight for a little while before bending onto a few switchbacks. This will take you down a little bit of elevation until you see the waterfall.
Hedge Creek Falls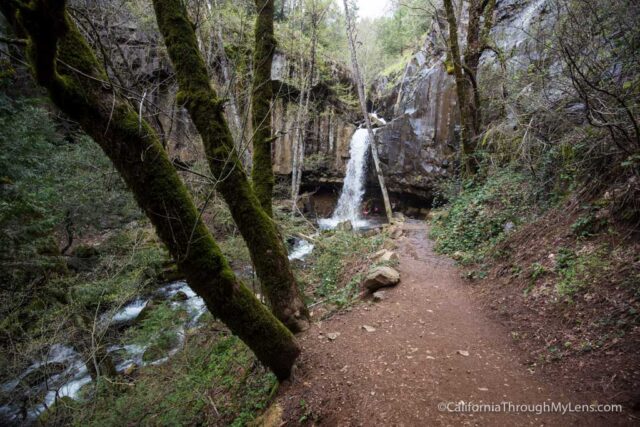 When I went in 2017, it was after a wet year, so the water was flowing like crazy. It was a beautiful waterfall, and there was only one other family there with us on a Saturday.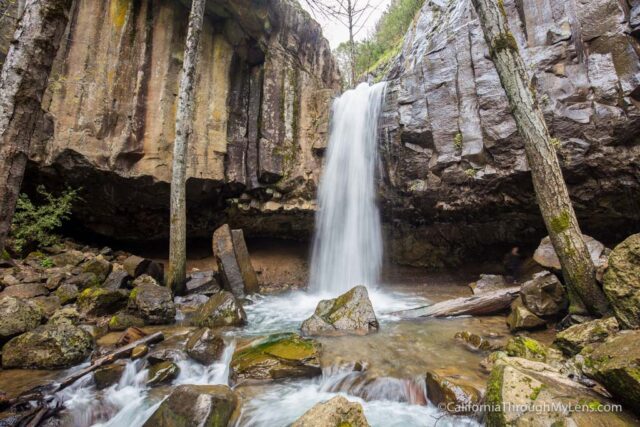 I took a bunch of pictures, even bringing the tripod out for this one since it was such a short hike. After taking it all in, be sure to walk down the path behind the waterfall.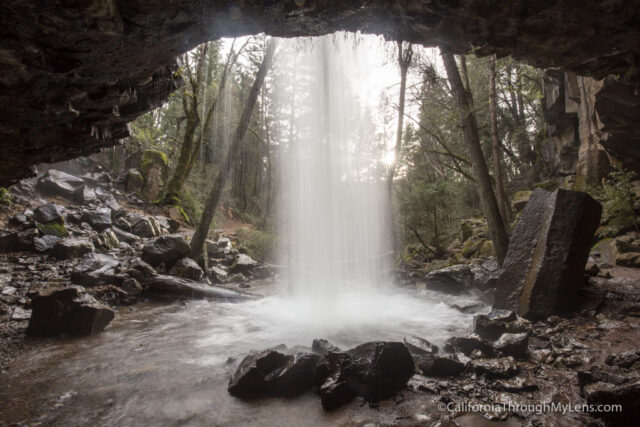 This is just a cool thing to be able to do, but be prepared to get a little wet if you go when the water is flowing. When you are done, you can continue on the trail, which leads to an overlook of the river, or you can just head back up the way you came.
Hedge Creek Falls is a fantastic waterfall for only a little bit of work. It is a great quick stop on a road trip up Highway 5. I have been many times, and it has always had water for me to see. Check it out and let me know what you think.