Jim Green Hiking Trail in Atascadero
Whenever I visit a new town, I always try to see the outdoorsy side of the town. I did this in Atascadero by going out on its most popular trail (the Jim Green Trail), a short, dog-friendly hike that takes you through oak groves as you hike a small hill and see some great views. Here is all the information so you can do it yourself.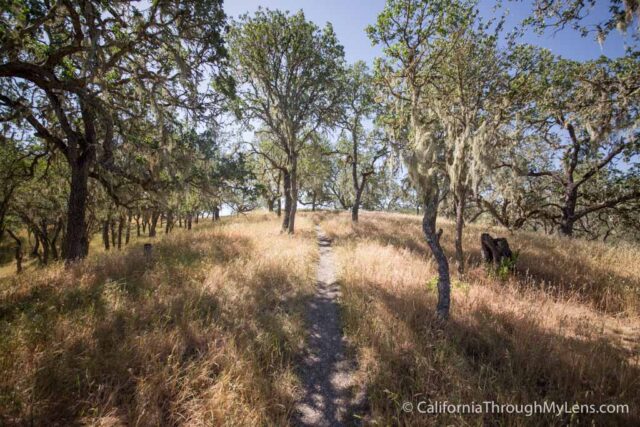 Details
1.7 Miles
100 feet of elevation
Dog friendly
A small dirt parking lot
This information is from my visit in 2016
Getting There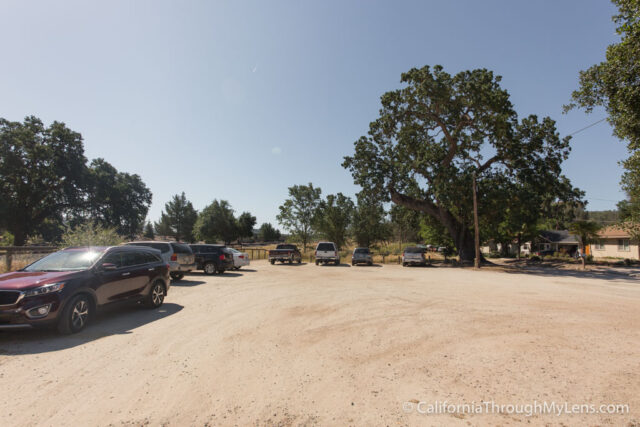 The parking lot for Jim Green Trail is located at the end of Cortez Ave. There is a small dirt parking lot right at the end of the street, where you can park.
The Hike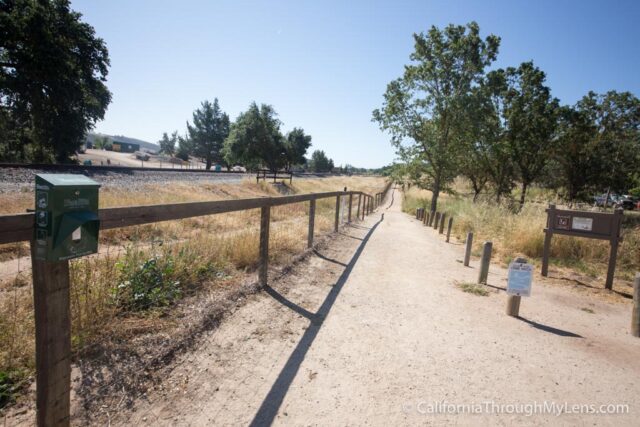 The hike starts from the lot and walks along the fence, right across from the train tracks. Watch out for rattlesnakes as they can be prevalent on this trail. I would recommend keeping your dog on a leash.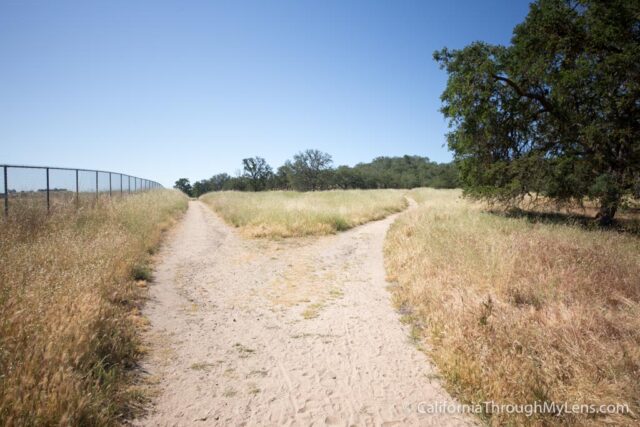 The trail is straightforward to follow, and within the first tenth of a mile, you will see a split. It doesn't matter which way you go as it is a loop trail and you will come back the other way. I headed to the right.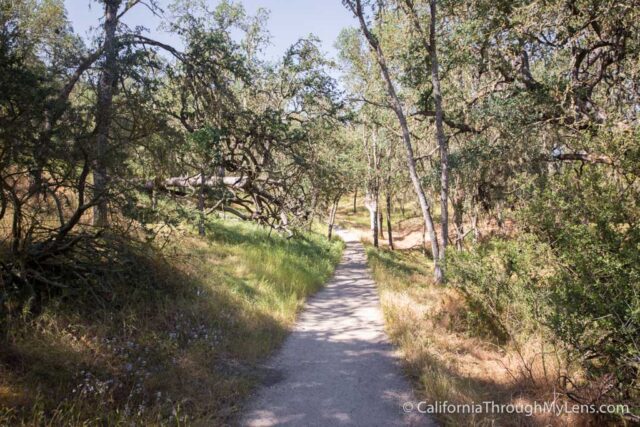 The path from here leads into the oak groves and becomes a more shaded walk, which provides a nice escape from the sun.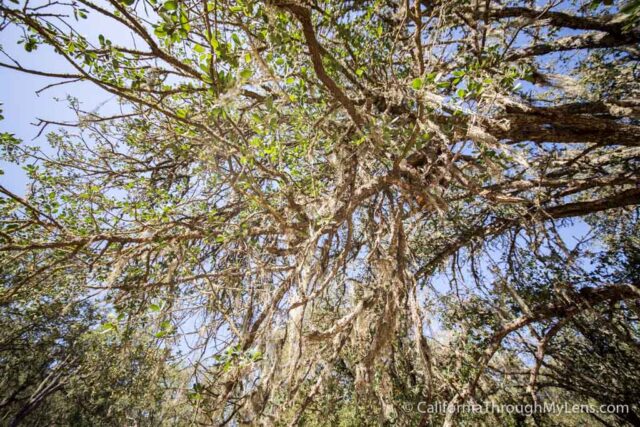 These trees are beautiful as they have hanging moss coming off of the different branches, and it reminds me of something you would see in the South.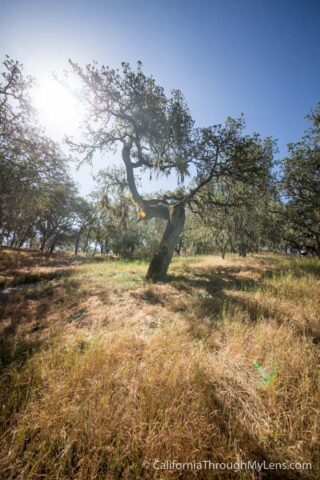 The trail heads up, and you will be gaining a bit of elevation as you start to get your heart pumping a little.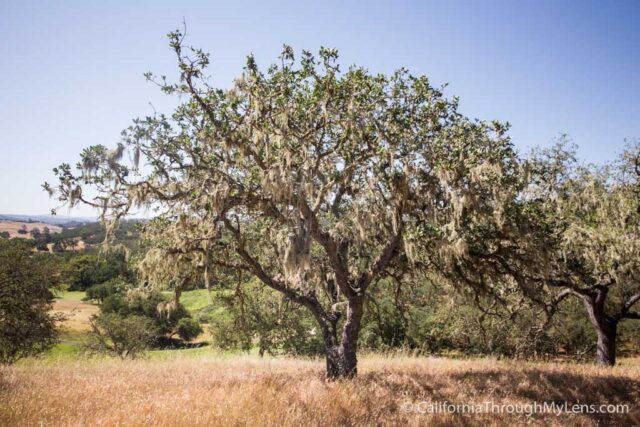 You will continue the same way for the rest of the trail. It is relatively shaded most of the way, and it heads up and down as it loops around the small hill.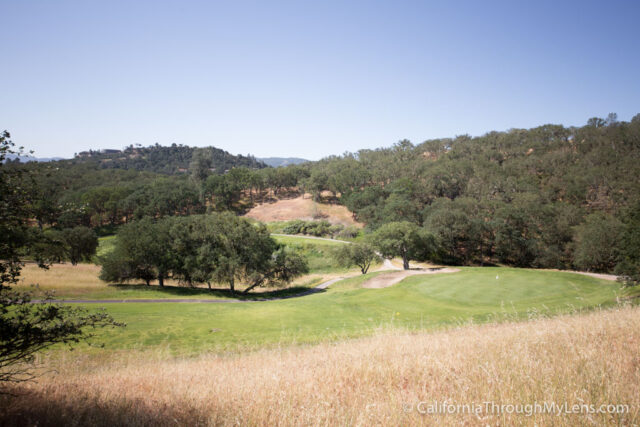 On the backside of the trail, you will be overlooking the golf course, which is not as picturesque as the other parts of the trial.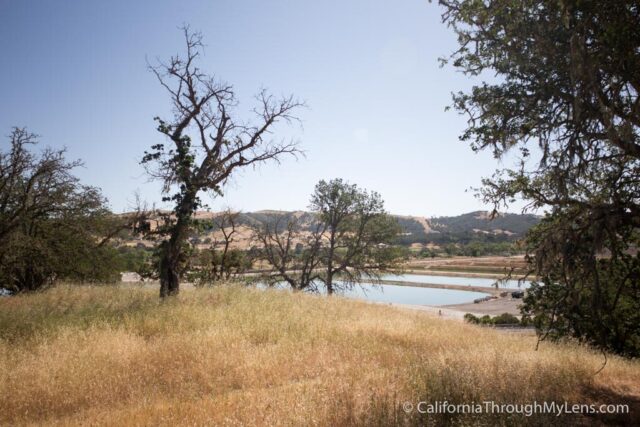 It also looks over water, which provides a pretty view through the trees. I had a hard time figuring out what the water was for, so please let me know in the comments. Update – Marco, in the comments, let me know it was a sewage recycling area, so don't go swimming!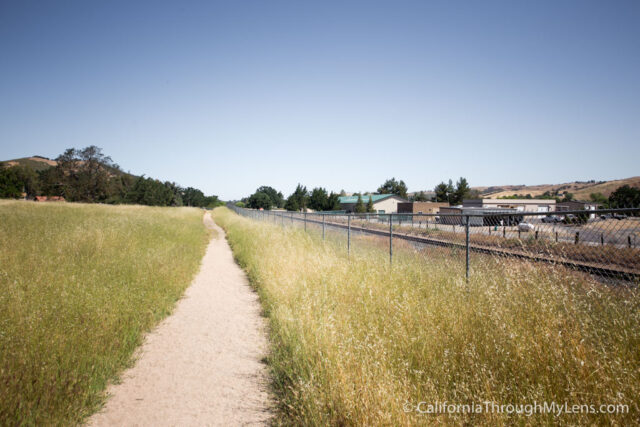 The trail then wraps up by winding back around and meeting with the original split from the start of the trail.
All in all, this is a beautiful spot in the city of Atascadero. I was surprised by how much I liked this trail as I had relatively low expectations heading in. It was a gorgeous and easy hike that I highly recommend for a nice way to get your blood pumping in the morning. Let me know if you have been and what you thought in the comment.