Unfortunately, this bridge was destroyed in the 2018 fires.
As you know I love bridges, just last week I wrote about all of my favorite bridges in California here and only a week later I am already adding one more to that list, the Honey Run Bridge in Chico. This covered bridge is located about 10 minutes outside of Chico itself and has been charming visitors for over a century with its beautiful wood laden covering on an already unique bridge. Here is the all the info if you want to check it out yourself.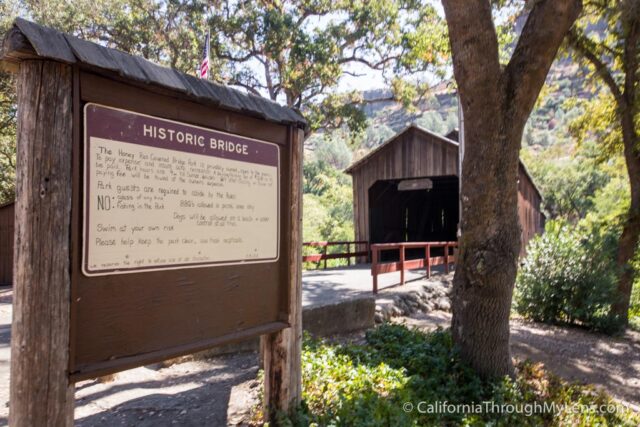 Details
Cost: $3 to park

Hours: 9AM – 5PM

Location: 1670 Honey Run Rd, Chico CA 95928

More Info: http://www.honeyruncoveredbridge.com/
History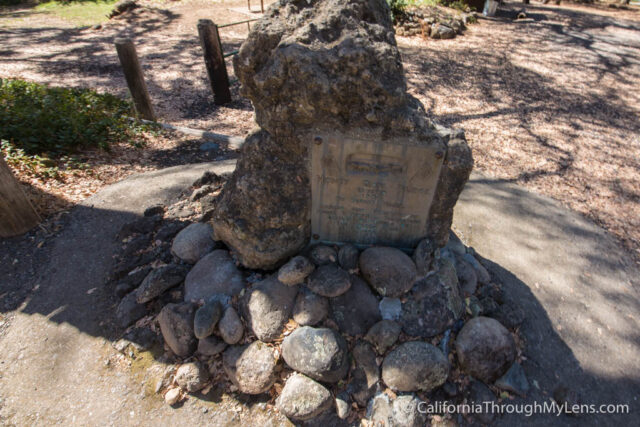 The bridge itself was built in 1886 and then subsequently covered in 1894. It was used for traffic all the way until 1965, when a car crashed into it and damaged it, leading them to build a new bridge down the stream. It was rebuilt and fixed to its current state in 1972, then added to the National Registry of Historical places in 1988.
The Bridge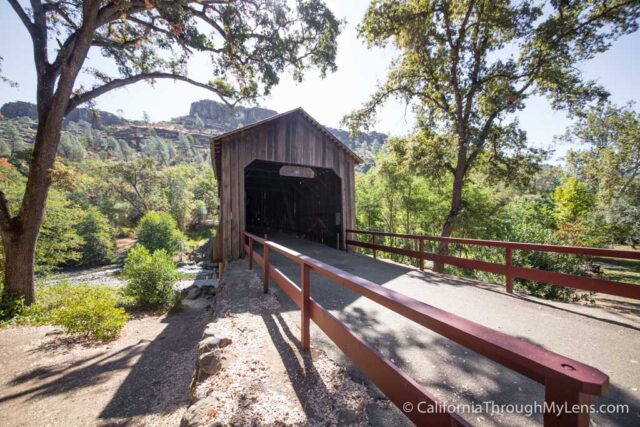 After driving on the windy Honey Run Road for about 5 miles we reached the famous Honey Run Bridge. On a Saturday morning the parking lot was only half full so we found a spot and started to explore.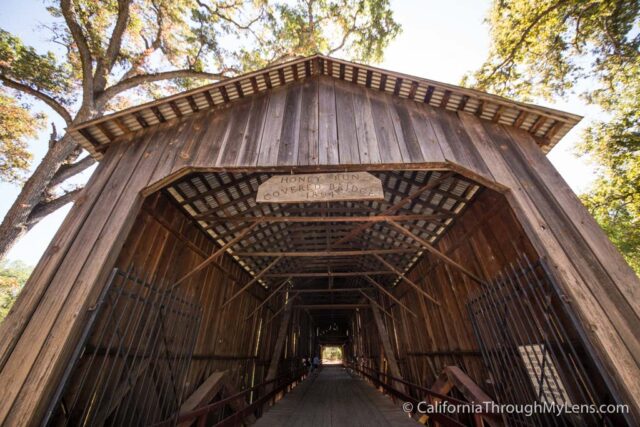 The bridge itself is a lot bigger then I anticipated, and even though you cannot drive on it you can walk across it.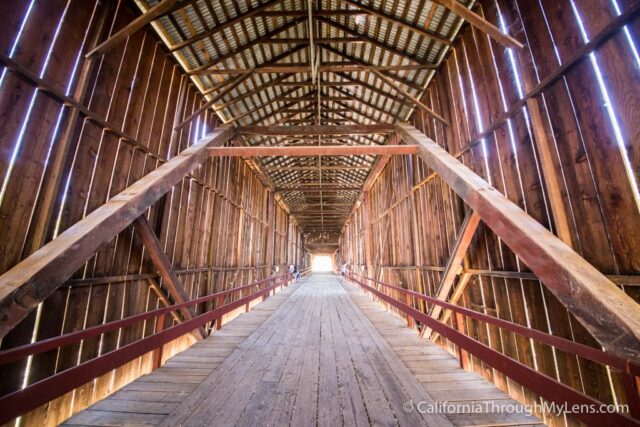 The inside is beautiful with its high sloping ceiling and its small notched out wooden windows on the side. When you walk to the other side of the bridge there is a gate that stops you from exiting that side though and you have to go back the way you came.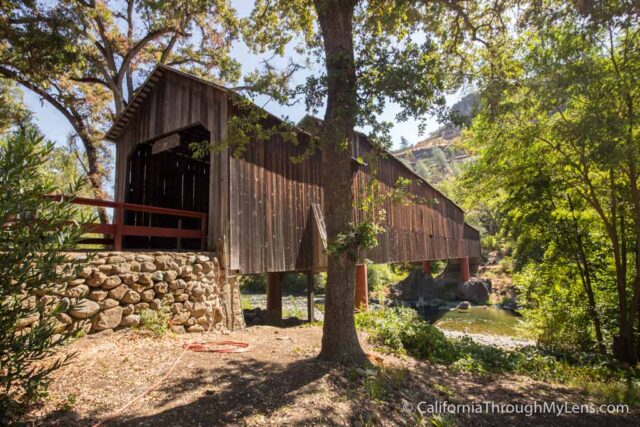 After walking around the inside we scrambled down the rocks next to it and made our way to the small stream below. The water is not deep enough to do much swimming in but it was a beautiful place to just sit and relax in the shade of the bridge.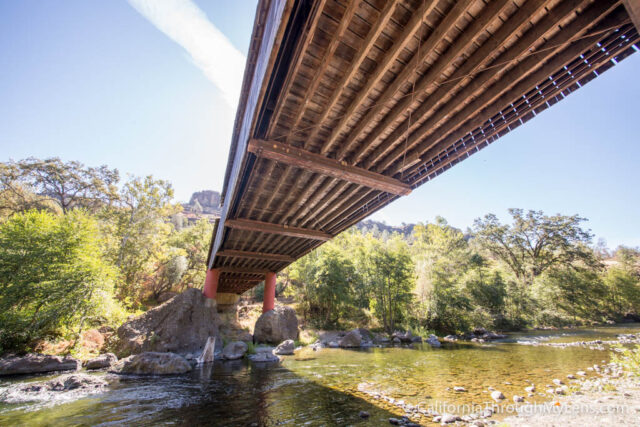 After exploring this area we made our way back up to the parking lot and walked along the road to the new bridge. From the middle of the new bridge you can get a beautiful view of the Honey Run Bridge as it cross over the stream. Be careful though as cars can come around the bend fast.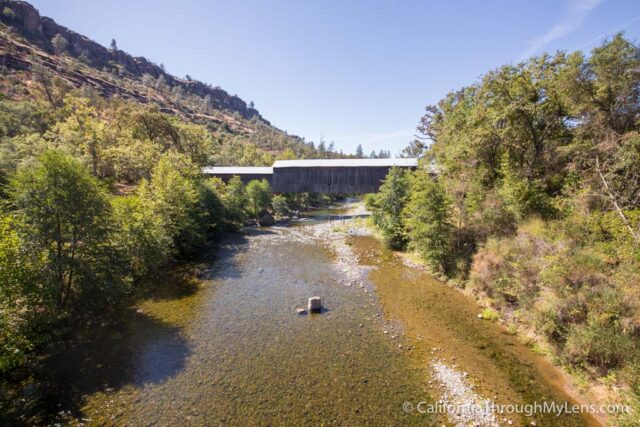 Back in the bridge parking lot there are a few other historical signs you can check out and a bulletin board with information and history on it.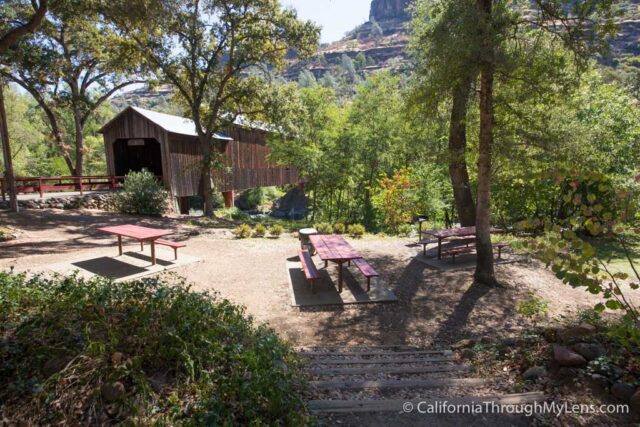 The park features two nice bathrooms and a large area of picnic benches as well.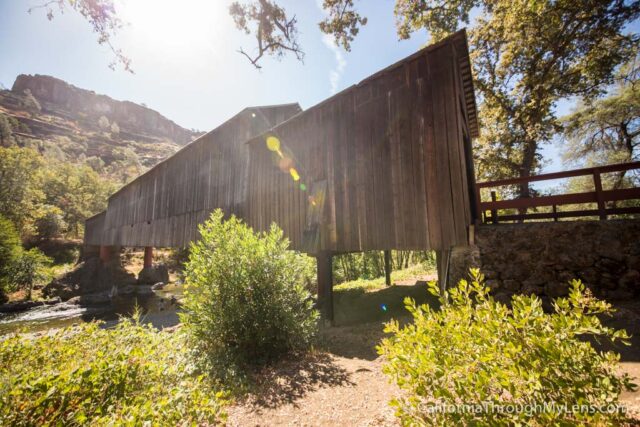 All in all this is a beautiful park and an amazing bridge. If you are in Chico then you really need to add this to your list of spots to explore. Let me know your comments below.