Eberle Winery Paso Robles: Cave Tours and Wine Tastings
One of my favorite places in California is the little strip of coast that starts in Pismo Beach and heads inland to Paso Robles. In those 45 minutes of road, you can encounter the beaches at Pismo, shopping and great food in San Luis Obispo, and Paso Robles Wine Country. All of these are places you can spend a significant amount of time at, as I have at many points of my life, and all of them add adventure, food, and stories to the weary traveler trekking Highway 101. This post showcases one of the first wineries you reach when getting off on Highway 46, which is Eberle Winery, also the home of the wine cave tour.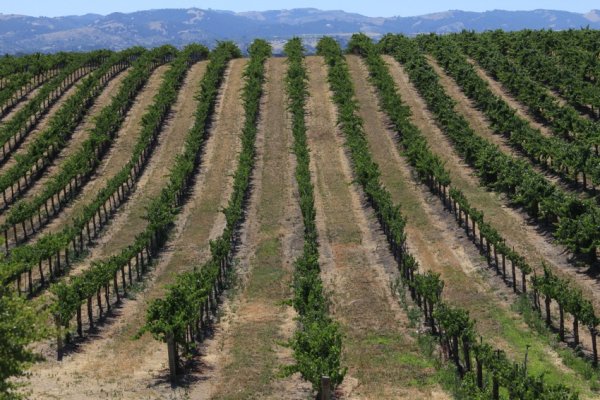 When looking for the Eberle Winery, you simply need to keep your eyes peeled for the large cave tour sign as well as the large metal pig that greets you as you drive up the road. When you park and walk up to the winery, they have a large boar that welcomes you with water pouring from his mouth. A little background on the boar from their site is:
"The German name "Eberle" translates to "small boar." At Eberle Winery, a bronze boar greets every guest who visits the Tasting Room. The statue is the 93rd replica of the original bronze Porcellino cast by Tacca in 1620. And today, the original can be found in the straw market in Florence, Italy. It is considered good luck to rub the boar's nose and toss a coin in the water below. All money collected at the Eberle boar fountain is donated to local children's charities. "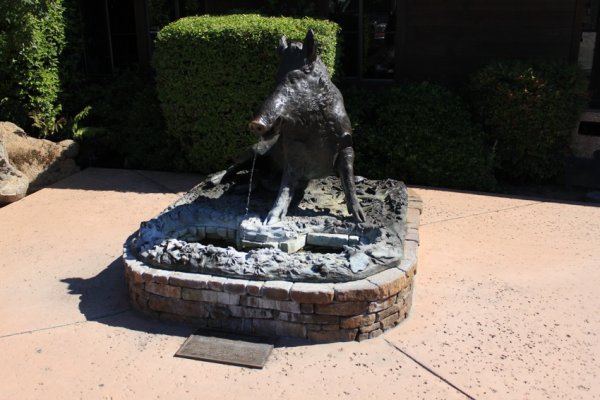 Video
Here is a video from my trip there in 2017.
Eberle Winery is one of a handful of wineries on Highway 46 that have free tastings (as of 2012). This is a massive plus as it allows you to taste wines you are not sure if you like without spending your money. They also have a reserve list that is great as well, but we tend to lean towards the sweeter wines here. After tasting their wine, you can head down to the cave tour, which is free and leaves hourly.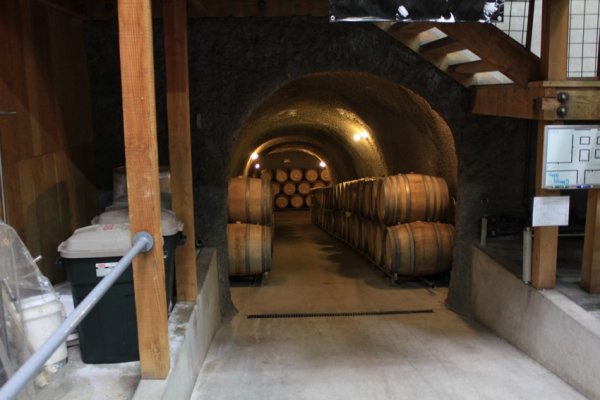 At first, I was skeptical at what this tour would entail, but the cave tour has an extensive series of caves, as well as history on the winery and how they make their wine. After hearing the history and seeing the substantial wine vats, you head into the cave.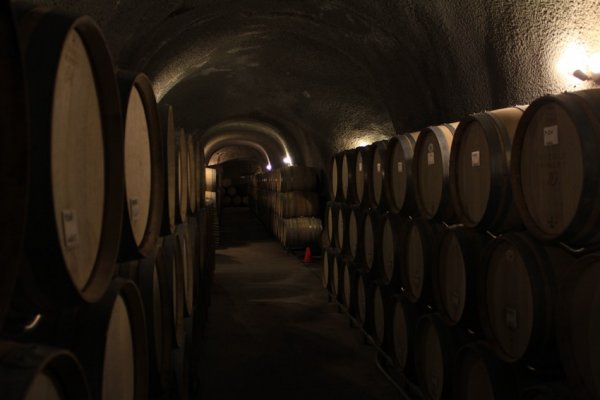 Some details on the cave from their site
"Today, 16,000 square feet of underground caves located below the winery create the perfect place to age every bottle of wine we make. In addition, the 100-seat Wild Boar Room serves as a romantic and beautiful backdrop for our monthly Guest Chef Dinner Series and Private Events."
The caves are like a huge maze full of wine barrels and other decorations. It was cool in the caves, even though the temperature was in the hundreds outside, and we walked along the corridors soaking in the history and the barrels, some of which had been there for years.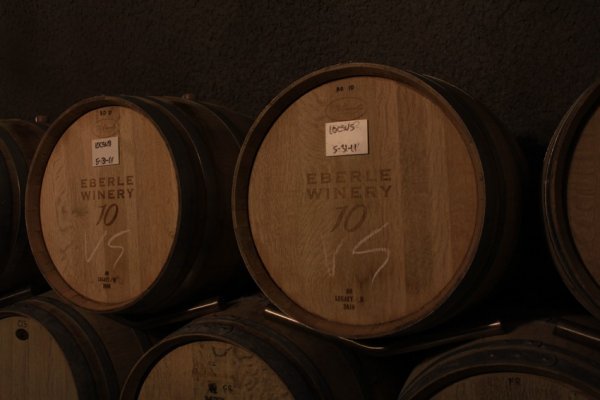 Also showcased is the aforementioned Wild Boar room. This room is reserved for members of their wine club as well as private events and tastings for those that are really into wine. While outside of my budget, I can imagine this would be a great experience, as drinking wine in a cave is pretty epic.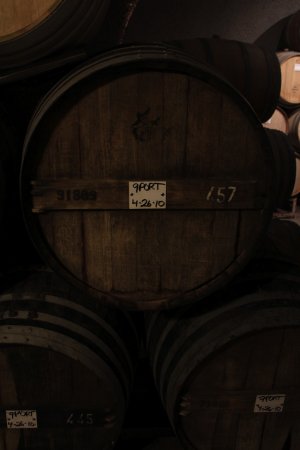 Eberle Winery is a great stop in Paso Robles and one that I wholeheartedly recommend. There is something for everyone, wine for the adults, cave tours for the children and even a pig who's nose you can rub. Check it out for yourself and leave me a comment below.