Bodie State Historic Park: California's Best Ghost Town
The ghost town of Bodie is one of California's most historic and well-preserved ghost towns. It is one of those spots that you have to experience for yourself as there is so much to see and so much history to take in. I will tell you the main details and how to get there, but pretty much this post will be photography documenting what I saw there and a huge recommendation to go and check it out. Here is all the information on Bodie and let me know what you think in the comments.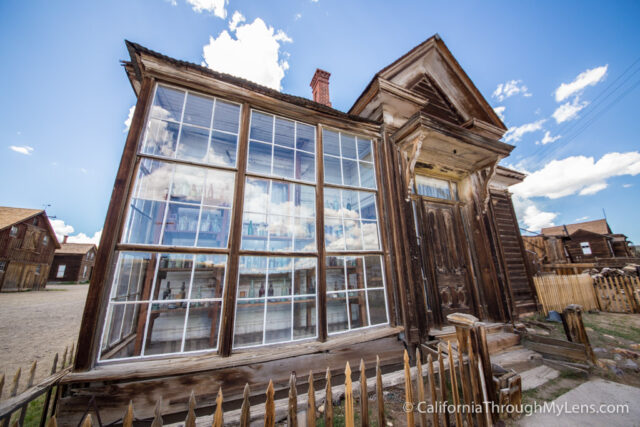 Details
Cost: $10 to enter (as of 2018)

Hours: Summer hours 9 am – 6 pm (March 18th to October 31st), Winter hours 9 am to 4 pm (November 1st to March 17th)

Information as of 2018
Video
Here is a video I made of my last trip to Bodie.
Getting There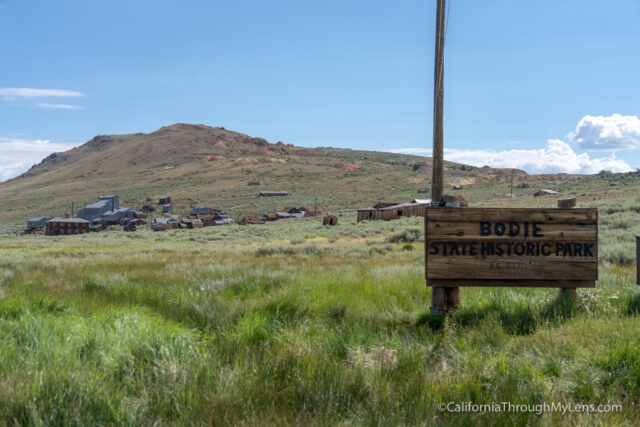 While traveling up Highway 395, north of Tioga Pass, you will want to look for Highway 270, which is your exit for the long winding road to Bodie. This road continues to climb for 15 minutes before it becomes a two-lane dirt road for the remaining 3 miles. This road is easily passable with a two-wheel drive car during most of the year, but when there is a good rain, you may want to call and ask how the road is.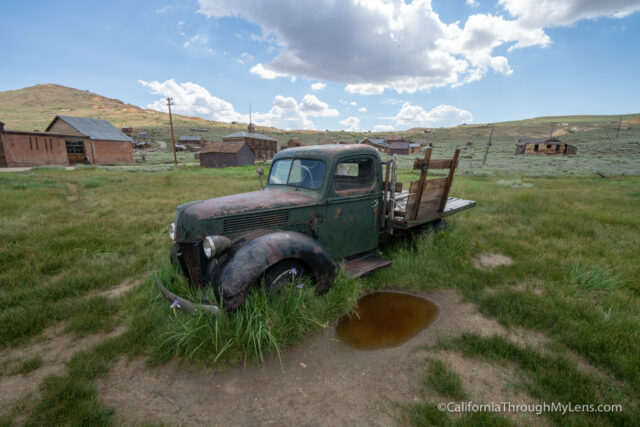 Once you get to the top of the dirt road, the town of Bodie will come into view, and you will arrive at the small pay station that will collect your money. I recommend investing in the history guide that they have there for a couple of bucks as it is a fun walking map that you can take as you explore the city. After being ushered to the parking lot, you will start your exploration.
History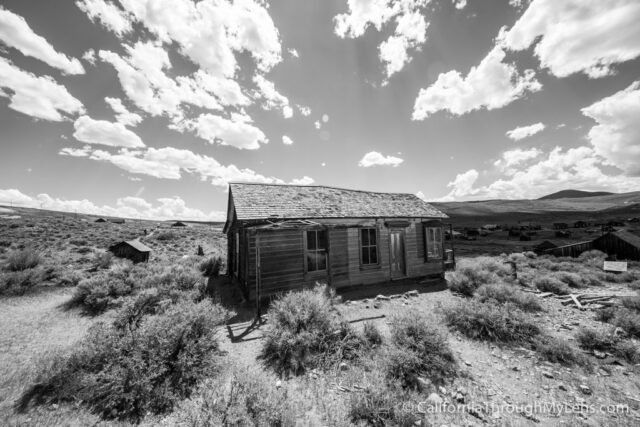 History was taken from here:
Bodie State Historic Park is a genuine California gold-mining ghost town. Visitors can walk down the deserted streets of a city that once had a population of nearly 10,000 people. The town is named for Waterman S. Body (William Bodey), who had discovered small amounts of gold in hills north of Mono Lake. In 1875, a mine cave-in revealed pay dirt, which led to purchasing of the mine by the Standard Company in 1877. People flocked to Bodie and transformed it from a town of a few dozens to a boomtown. Designated as a National Historic Site and a State Historic Park in 1962, the remains of Bodie are being preserved in a state of "arrested decay." Today this once thriving mining camp is visited by tourists, howling winds, and an occasional ghost.
The Town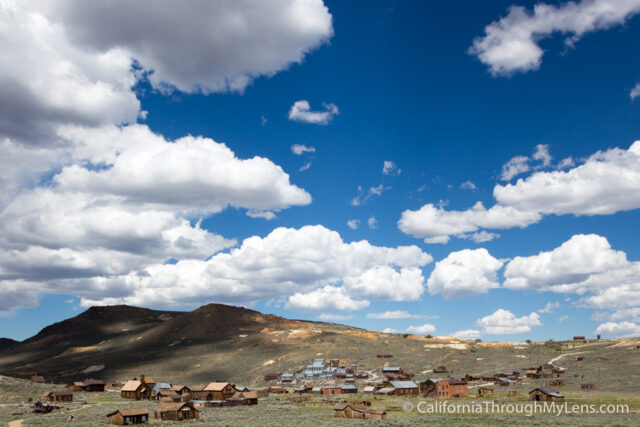 This wonderful ghost town is an example of why it is fantastic to have a service like CA State Parks protecting an area like this. I have never seen a ghost town as well-preserved as Bodie, down to mattresses and beds still in buildings, and jars and cans sitting in windowsills. It appears as if the residents have only been gone for a decade or so and not for over a century. Here are some of my favorite spots:
The Church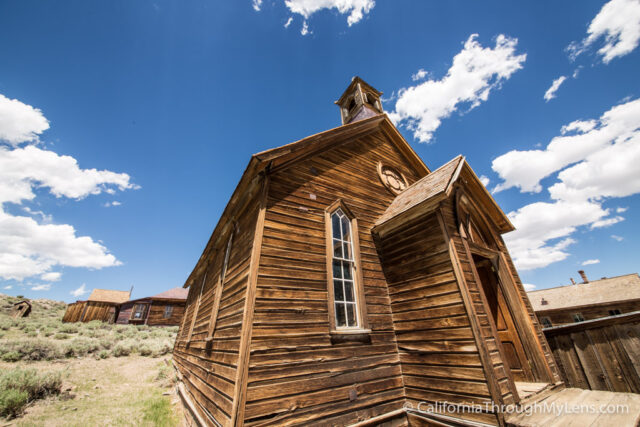 I loved the old church that you see right as you are walking into town. I am sure this was a place both loved and hated back in the heyday of Bodie crime. It is well-preserved and still has the pews inside.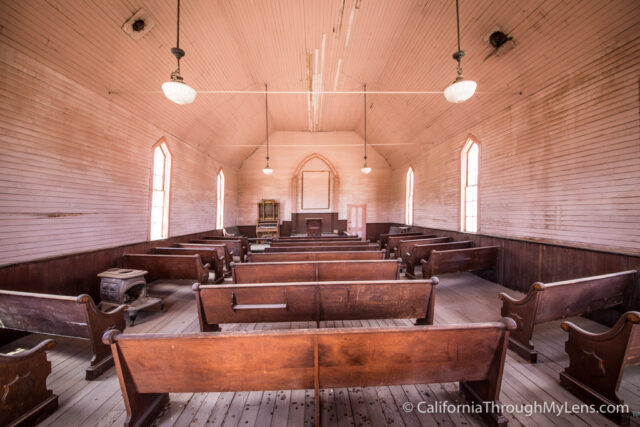 You can walk right up to the door and peer into the building through the fence as well. Being able to look inside buildings is one of the things I loved about Bodie, it gives you an excellent opportunity to see some of the artifacts that have been left behind.
The Post Office and Museum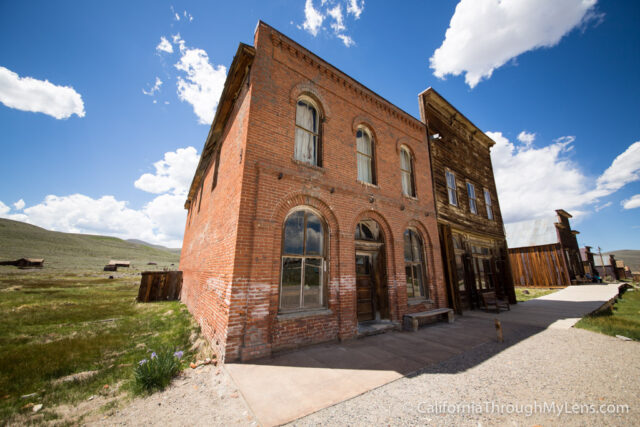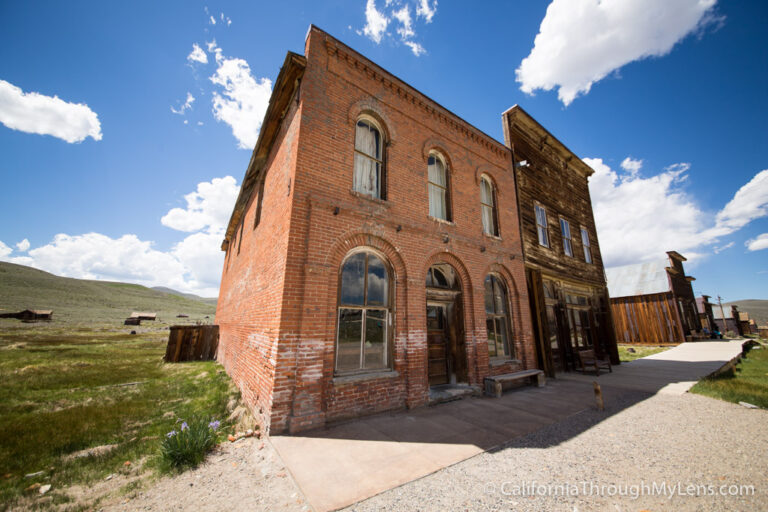 Right on the main downtown street sits the old post office and saloon, which is now a museum/visitor center for all of the unique stuff they found while searching Bodie. Everything from bank ledgers to old photographs are on display here, and the facade of the building from the outside is beautiful to see.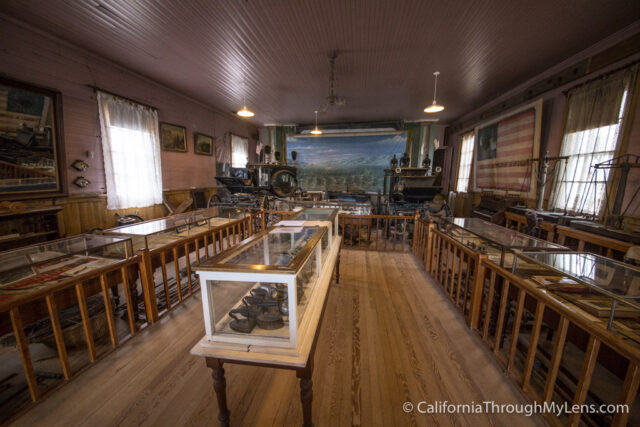 The Stamp Mill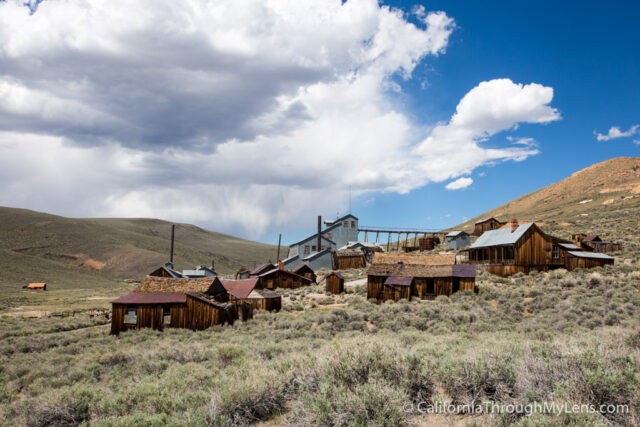 Across the park from the museum sits the old stamp mill on the hillside. Unfortunately, you cannot get too close to the stamp mill without taking an official tour.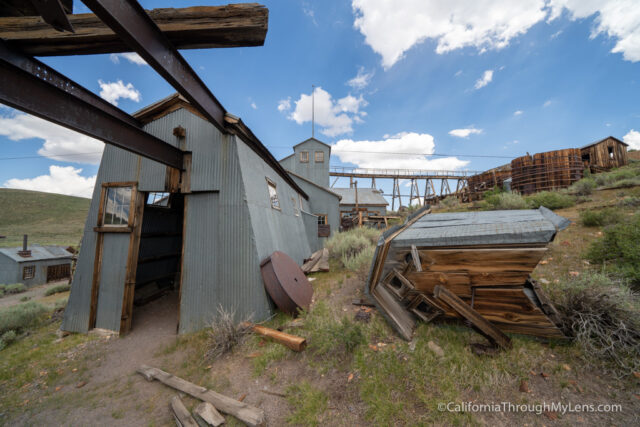 I got a chance to take a tour of the stamp mill on my last trip to Bodie, and I recommend the tour as it is a lot of fun and a great spot to explore.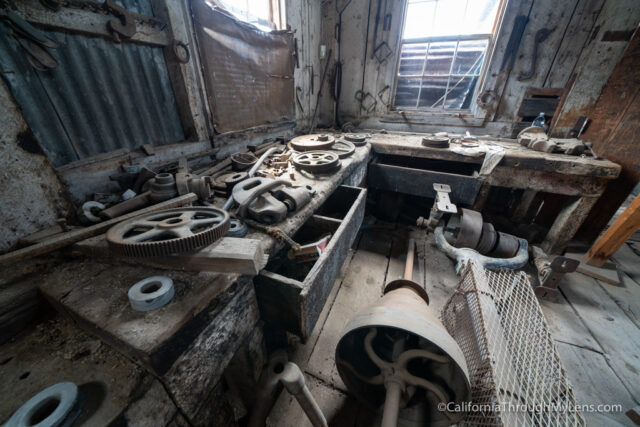 The tour took about an hour, and it went all through the inside of the stamp mill.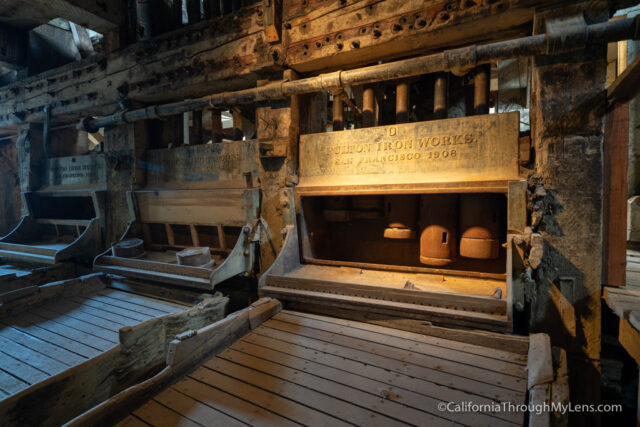 The Houses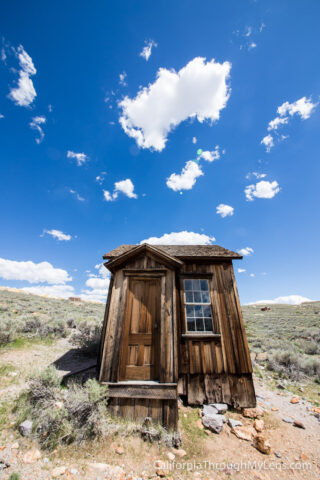 Of course, with a town of this size, there are quite a few houses. Some are in a state of disregard, while others are well-preserved. Some you can even go into, while others you just have to look at from outside.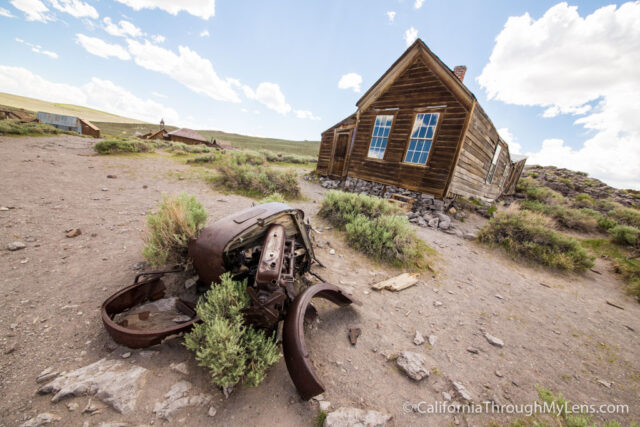 Each one has its charm though, and I recommend exploring everything you can. Here is what an interior of one of the houses looks like.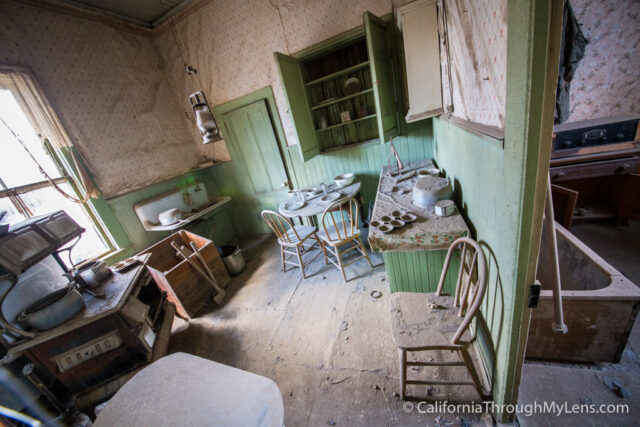 The Old Machinery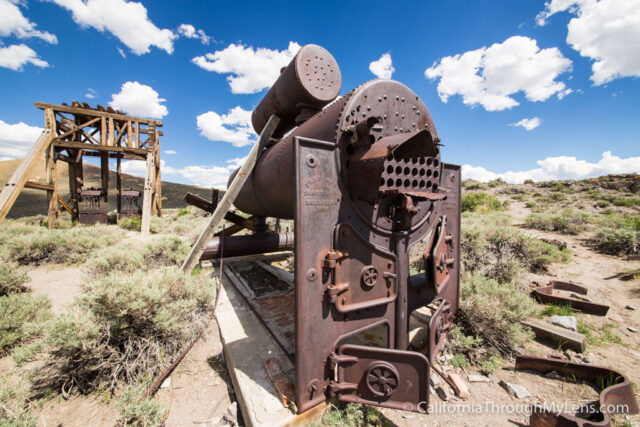 Right near the parking lot is a collection of old machinery that was used in the mining operations of Bodie. Some of it is massive, and I had no idea what any of it did. It reminded me of the gears you can see on top of Echo Mountain in Southern California, which I enjoyed photographing as well.
The Bank Vault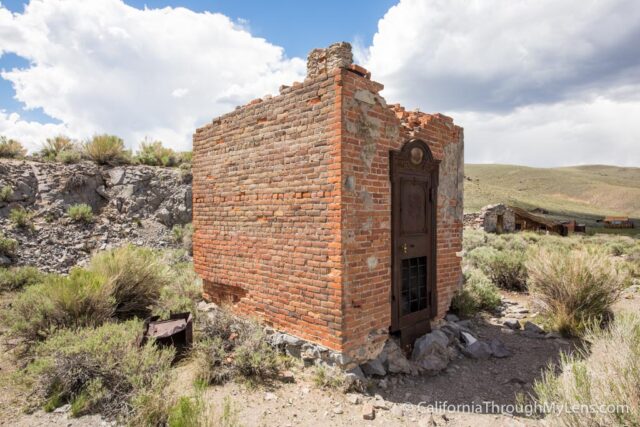 I loved seeing this unique spot where the bank vault is, it was the only part remaining of the old bank on the outskirts of town. It says something about the craftsmanship to have the entire building gone but the vault is sitting there as if it was never even touched.
The Graveyard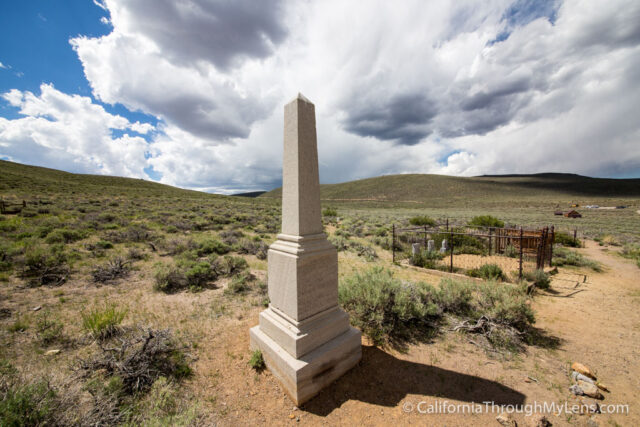 On the outskirts of the park, there is also a graveyard with a lot of ancient graves. It is somewhat of a walk to get to, but it is worth it to see the old cemetery.
A Few More Photos
As if the above was not enough, check out the rest of these photos that show you why you need to visit this awesome spot.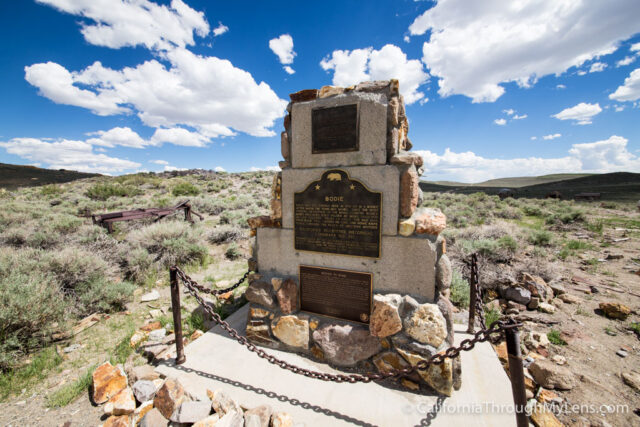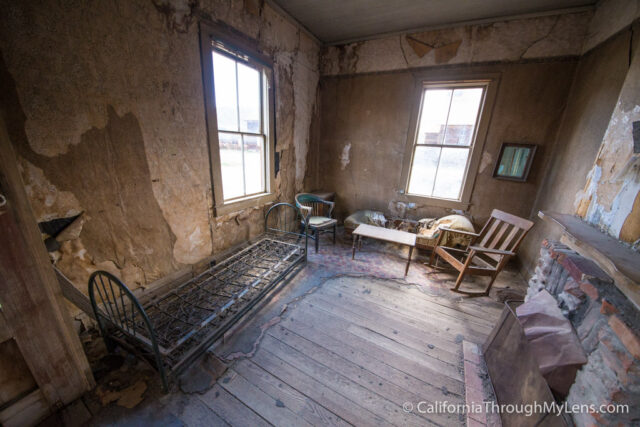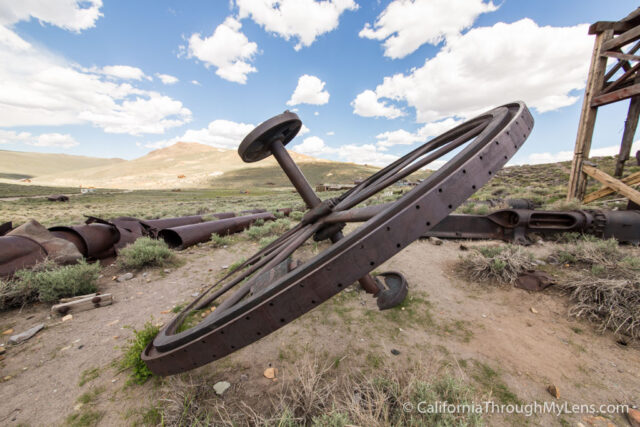 All in all, Bodie is a fantastic historical attraction in California and one that I highly recommend you visit. It is worth the cost to help them continue to preserve this beautiful ghost town for future generations, and I would love to hear what your favorite spot is in the comments below. I look forward to going back and spending more time exploring here in the future. Side note – if you are heading south and looking for a food spot, you can do worse than stopping at Whoa Nellie Deli for some fish tacos.