Malibu Hindu Temple: Largest on the West Coast
While researching things to do in Malibu, I happened upon the Malibu Hindu Temple, up in the hills near Calabasas. This temple is unique, and since it is the biggest on the West Coast, I decided to stop by. Here is all the information.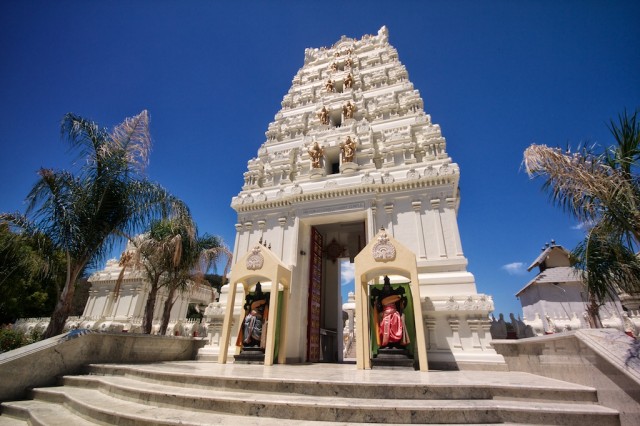 Details
Open every day of the year
Weekday Hours: Summer 9-12:30 and 5-8 PM, Winter 9-12:30 and 5-7 PM
Weekend Hours: 8 AM – 7 PM
Information as of 2014 so it may have changed
Location: 1600 Las Virgenes Canyon Rd, Calabasas, CA 91302
History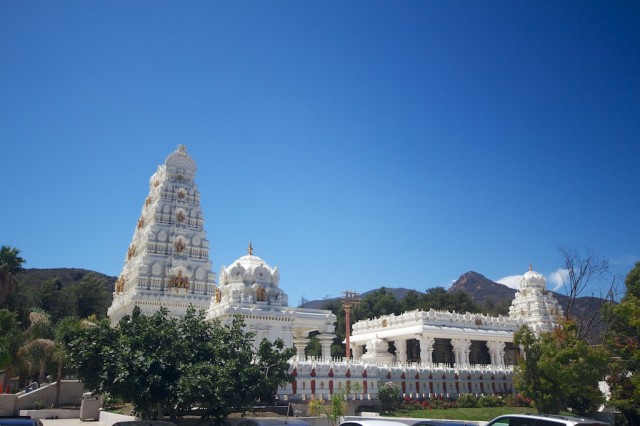 Here is the history from their site:
Malibu Hindu Temple, a temple of the Hindu god Venkateswara, built in 1981, is located in the city of Calabasas near Malibu, California, in the Santa Monica Mountains. It is owned and operated by the Hindu Temple Society of Southern California. Built in the traditional South Indian style, it is frequented by followers of Hinduism in Southern California. The priests are situated and live on the grounds of the temple.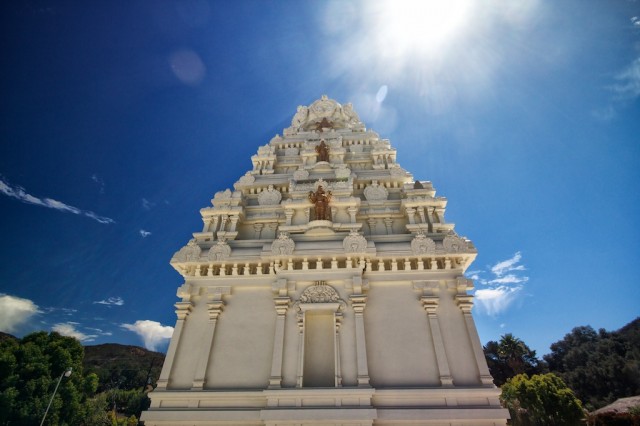 The temple has many gatherings for ceremonies and provides numerous space for meditation, picnics, and it has a full stage for special cultural and Hindu programs. The Hindu temple has two complexes – the upper complex with Lord Venkateswara as the presiding deity and the lower complex with Lord Shiva as the presiding deity. In addition to the presiding deity, both compounds have shrines for other deities.
The Temple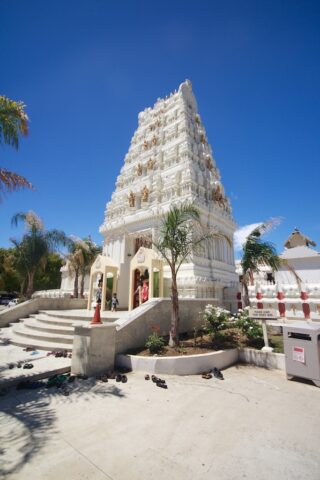 When you arrive, you will take off your shoes and walk through the massive entryway into the central area of the upper temple. As I am not as familiar with what I was looking at, I will simply let my pictures speak for themselves below. We did not go in the small temple as there was a service happening, and we did not want to interrupt.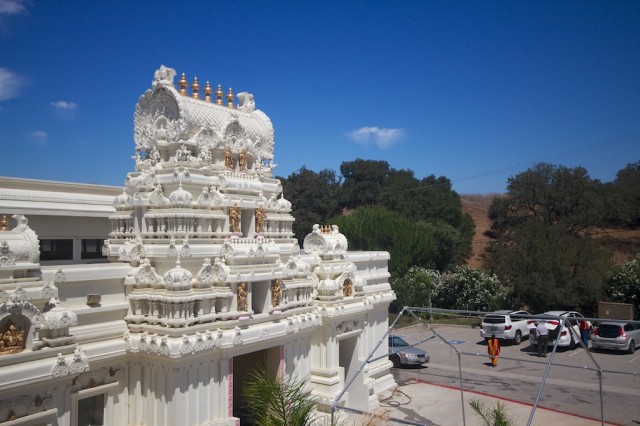 We were only here for about 20 minutes, but it was fascinating to walk around and to see all the beautifully created structures in the temple. Let me know your thoughts if you go in the comments.