San Diego Air & Space Museum in Balboa Park
As one of the premier museums in Balboa Park, the San Diego Air and Space Museum is a place that should be on your radar to visit in Southern California. This location is a part of the Smithsonian family of museums, and of course, that means that it is held to a standard not many museums are held to. It is interactive with lots of media, features elaborate exhibits, and has a full area dedicated to Leonardo da Vinci; all of this making it a fantastic spot to explore in the park.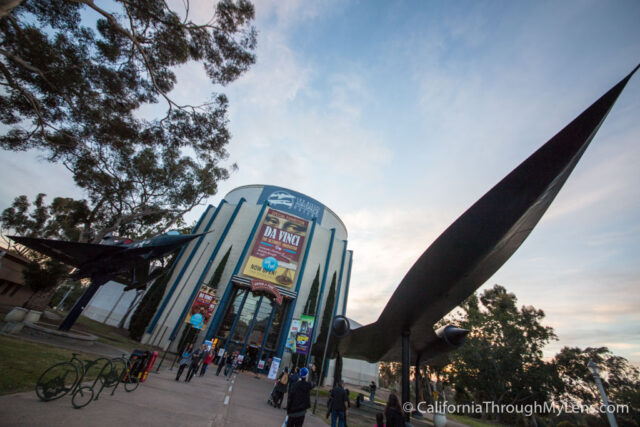 Details
Cost: $20, other exhibits can be extra
Hours: 10 AM – 4:30 PM
Location: 2001 Pan American Plaza, San Diego, CA 92101
The Museum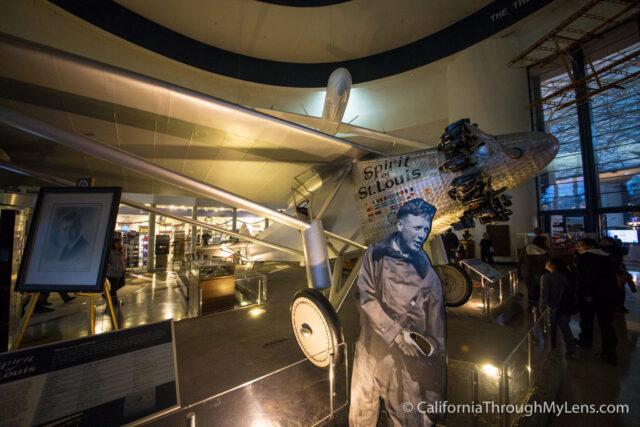 Located in the southern section of Balboa Park, this museum is off the beaten path compared to all of the museums in the northern section. It is worth the walk though, as it is full of impressive exhibits.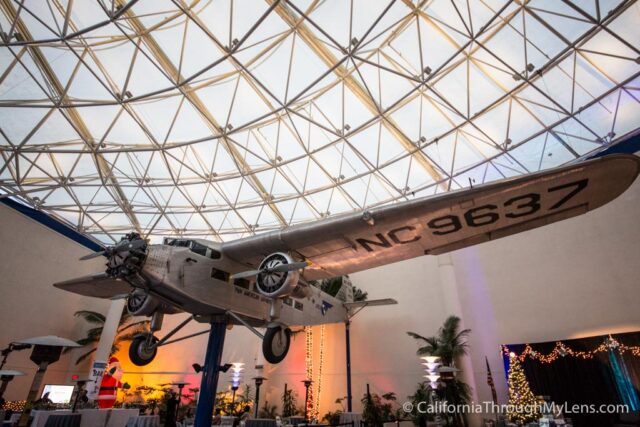 The museum is shaped like a big circle and is actually a lot smaller than it looks from the outside. When you walk into the main lobby, you will see both an airplane and a part of a space shuttle, showing you the museum features both air and space in its interior. I would recommend heading to the right first, seeing the Leonardo da Vinci Exhibit, then walking around the circular path of the museum, which takes you through air and into space.
Leonardo da Vinci Exhibit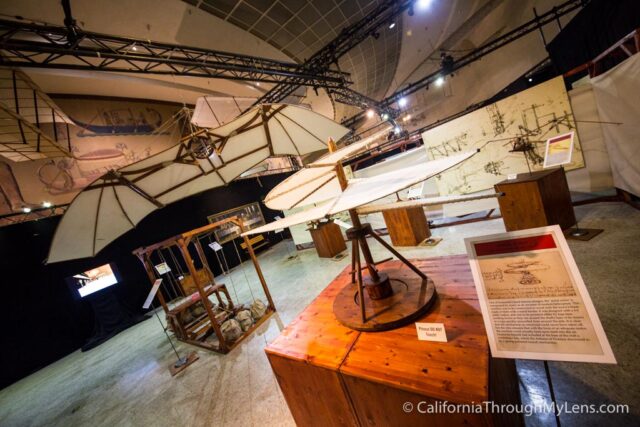 This exhibit is here for the next year (end of 2017) and features a lot of different creations from Leonardo da Vinci's career. I learned a lot about him in this exhibit as I didn't even realize how much he was interested in battle techniques and designing of things like tanks, assault ladders, and boats.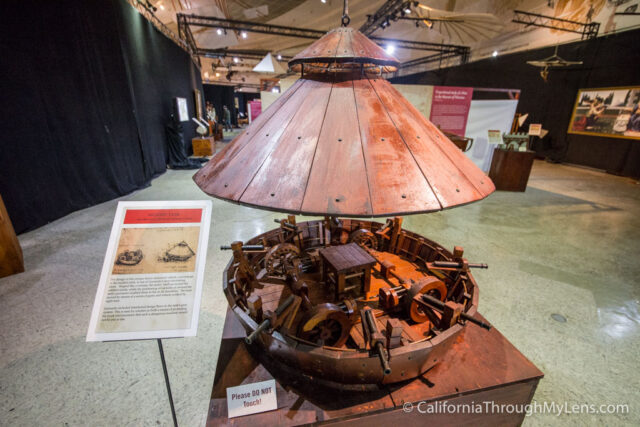 Of course, since this is the air and space museum, a lot is dedicated to the flying machines he built, with many of them having small scale representations to show what they would have looked like from his plans.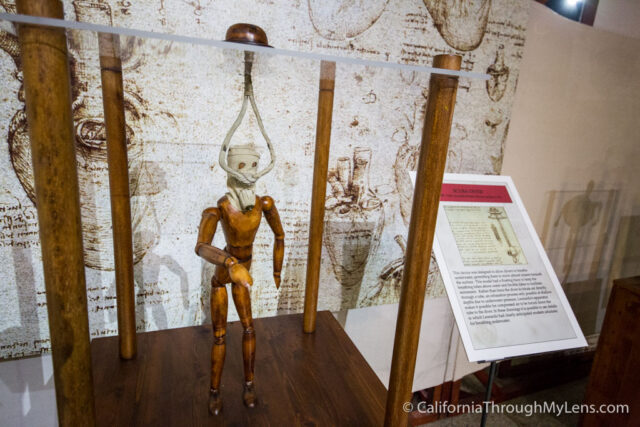 I even found some crazy plans that he had developed, such as designs for a person to breathe underwater, like scuba diving.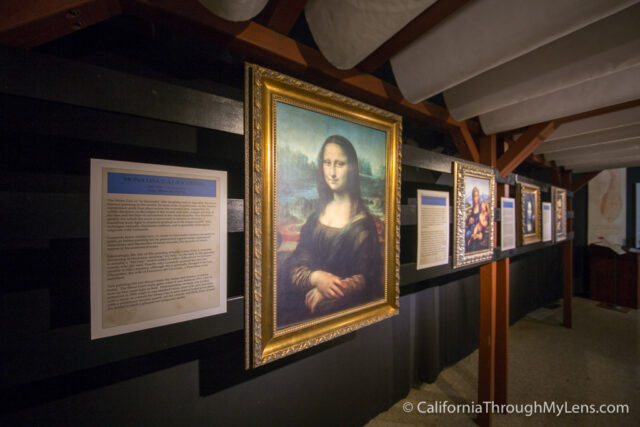 At the end of the exhibit, they also talk about his work in art with spotlights on the Mona Lisa and a few other pieces. It is crazy to think about how talented and respected he was from art to inventions.
Flight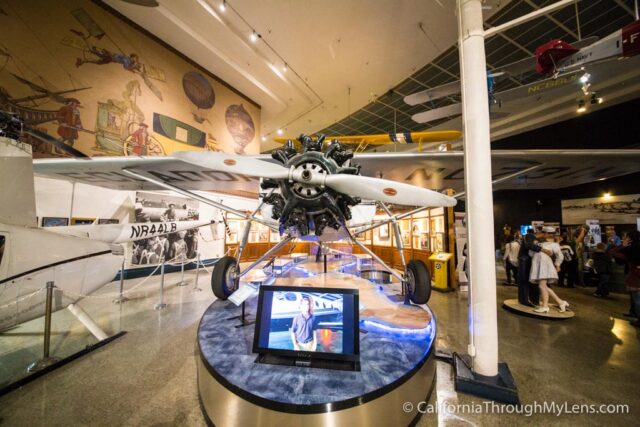 After that, you will proceed out of the exhibit and into the main museum. There is too much to try to tell you about, as everywhere you look is an overload of your senses in a good way.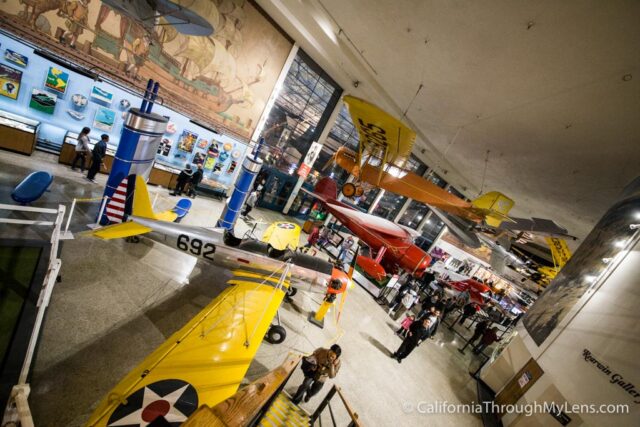 They have full-scale representations of plane cockpits, planes mounted to the ceiling in flying positions, and aircraft sitting on the ground in parked positions. It is a fantastic set up that genuinely does make the most of its limited space.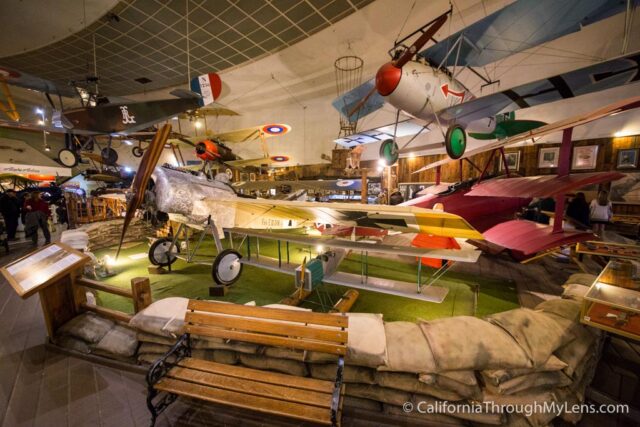 The 4D Theater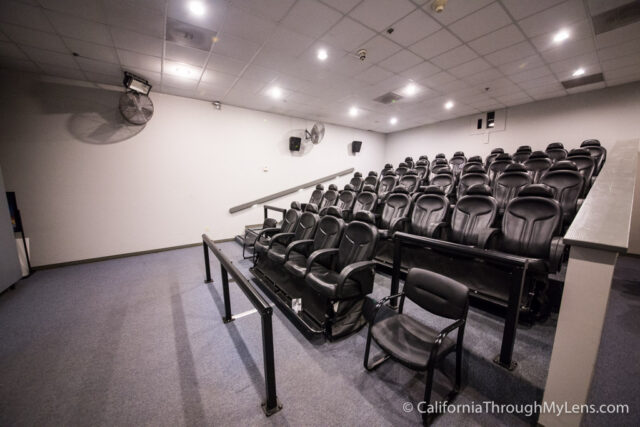 Right in the middle is a 4D theater where you can fly with the Red Baron. It's a lot of fun as the movie is in 3D and the seats move all around to go with the action of the movie. The movie is only 5 minutes long, and I found it to be the perfect amount of time as I did have a lot of fun, but I think I may get sick if I was in it for much longer.
Space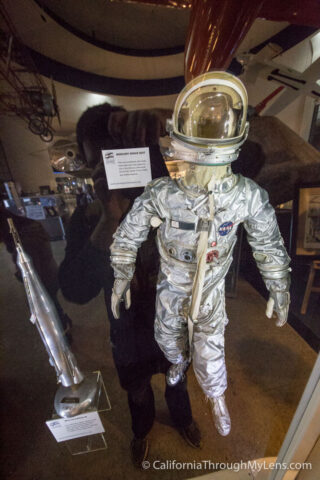 Much like the flight portion of the museum, the space section is equally impressive, with landers mounted to the ceiling and space shuttle replicas on display below.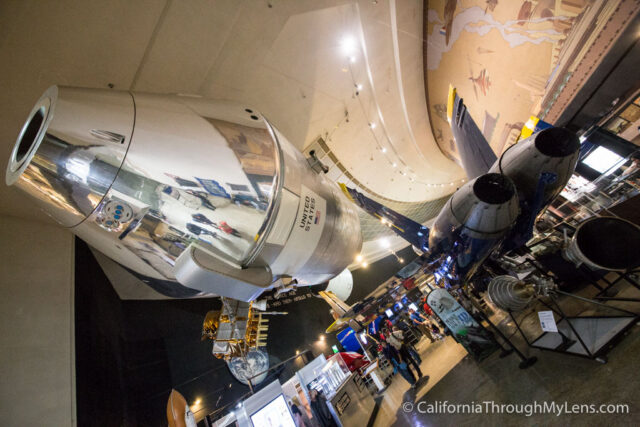 Each section has different videos, iPads, and media that you can interact with and learn more about what you are looking at.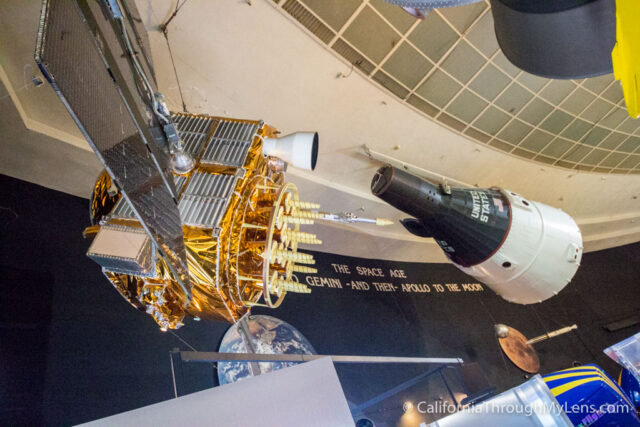 Like I said above, this is a relatively small museum, but it makes up for it with the ridiculous amount of stuff you can see and learn about. I really enjoyed my time here and recommend you add this to your list on a visit to Balboa Park.