French Laundry Gardens in Yountville
When you talk to foodies about the best spots to eat in California, the French Laundry from chef Thomas Keller is among the most coveted dining experiences in the state. The restaurant itself has a prix fixe menu that is $300 plus a person, and it books out 6-8 months in advance. I have never eaten there myself, but when I visit Yountville, I love to go across the street from this famed spot and explore the public gardens where they grow a lot of the vegetables that they use in the food. I highly recommend you check it out, and here is all the info.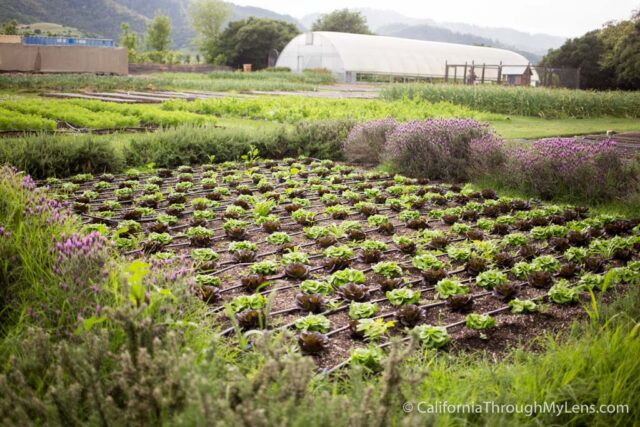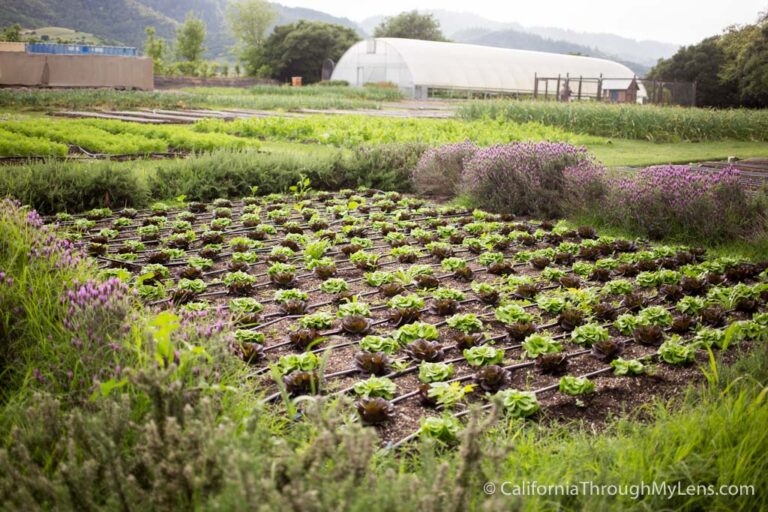 Details
Free
Location: 6639 Washington St, Yountville, CA 94599
This information is from my visit in 2016
Getting There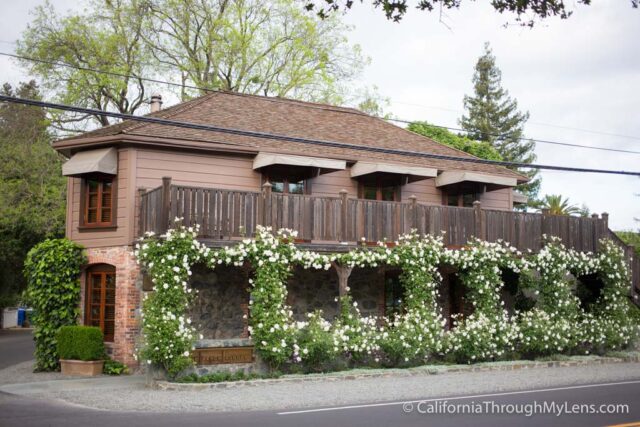 The gardens are located on Washington St, the Main Street in Yountville, right across from The French Laundry. There is parking along the street that you can use.
The Garden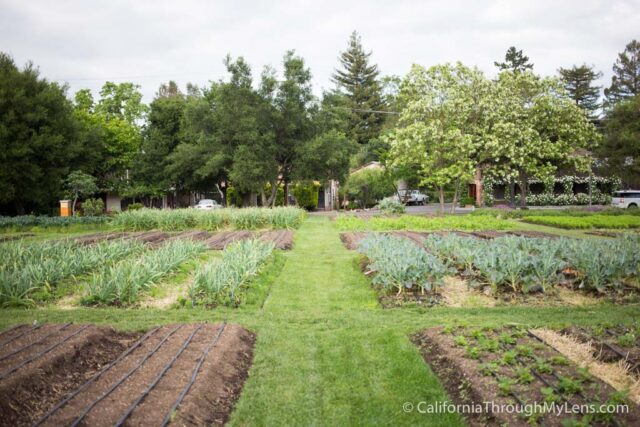 I would recommend visiting this garden near sunset as the light adds a beautiful tone to the garden. I have even heard of people who have visited the garden and met Thomas Keller himself while walking through it, but I have not had that opportunity when I have gone.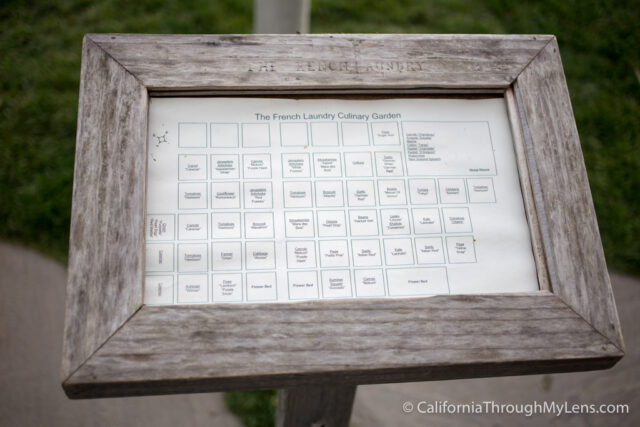 The gardens have a lovely rock walkway in the middle that leads to a map that shows what is currently growing. The map allows you to make a mental note of the crops as you wander around and take it in.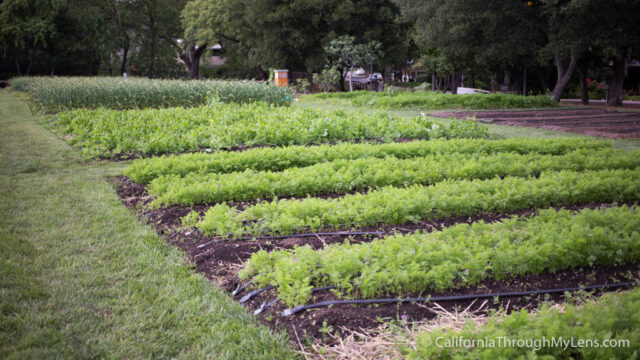 The garden has grass paths in between the different plots, and they are all intricately manicured to provide a calming experience to the visitor.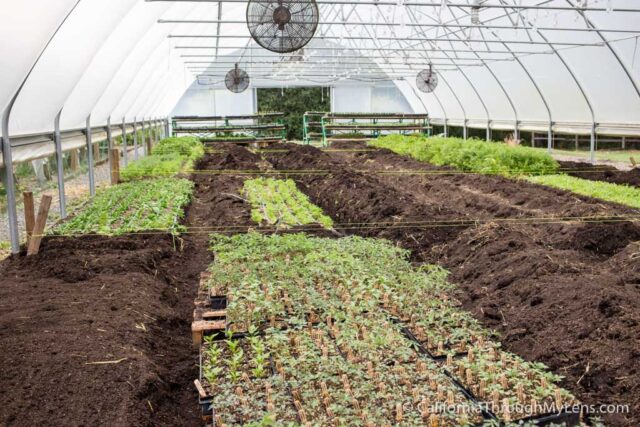 In the north part of the garden, there is a greenhouse where they are growing all of the seedlings that will be eventually be planted amount the plots.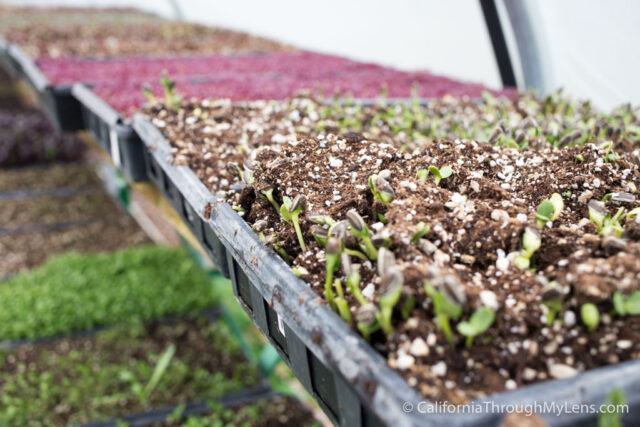 I enjoyed seeing the care that was put into bringing these seeds to life, and there was so much color in this area from the different plants.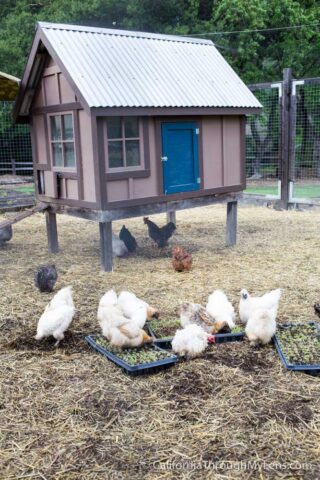 There is also a chicken coup where they gather farm fresh eggs for the dishes and a few different bee areas around the property.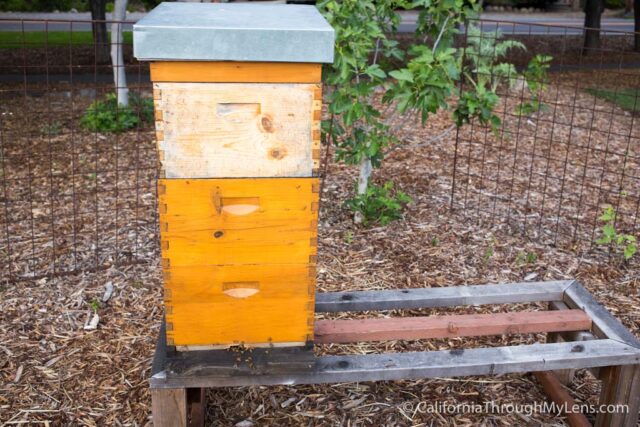 I found the bee areas to be fascinating as they not only pollinated the plants in the garden but provided honey for the different dishes.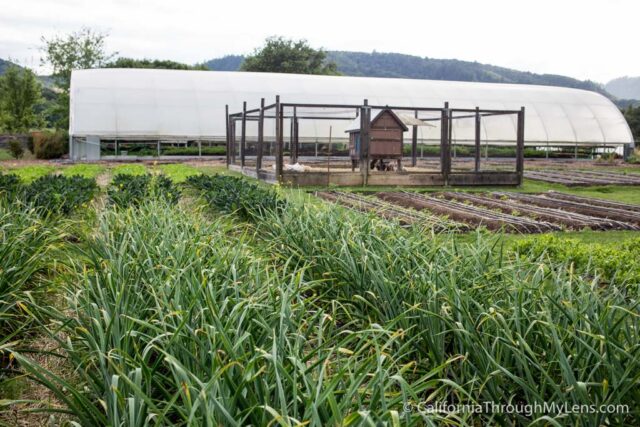 After about 30 minutes of exploring, I walked out of the garden and on to my next adventure. I appreciated this beautiful spot that Chef Thomas Keller has created, and I recommend you take a relaxing stroll through it while visiting Yountville. Let me know what you think of this spot in the comments.