Brewery Gulch Inn: A Stunning Hotel in Mendocino
Disclosure: This experience was provided free of charge, but all opinions are my own.
If you haven't been to Mendocino, then be sure to add it to your list. It's a special place with a relaxed vibe, beautiful views and lots of adventures to be had. During our time there, we stayed at Brewery Gulch Inn, which was an exceptional hotel located up on the cliffs, south of the city, and we found it to be an excellent spot for a home base while exploring the Mendocino Coast. Honestly, it was one of the best hotels I have been to in a long time. Read the full review below and consider booking your next trip to this special spot.
Details
Breakfast and light dinner buffet included with stay
Location: 9401 North Highway 1, Mendocino, CA 95460
This information was from my visit in 2018
Read about my favorite spots along the Mendocino Coast here
Getting There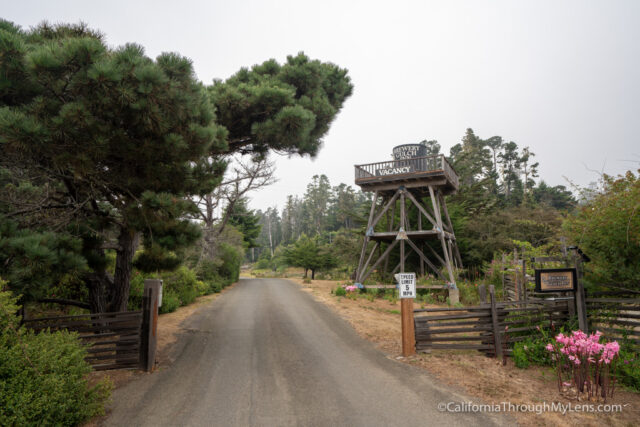 From the Bay Area, you will head north on Highway 101 and then west on Highway 128 until it turns into Highway 1. From there, you will head north, and Brewery Gulch will be on your right side before you get to the town of Mendocino. I would recommend putting it in Google Maps as it can be easy to miss.
The Hotel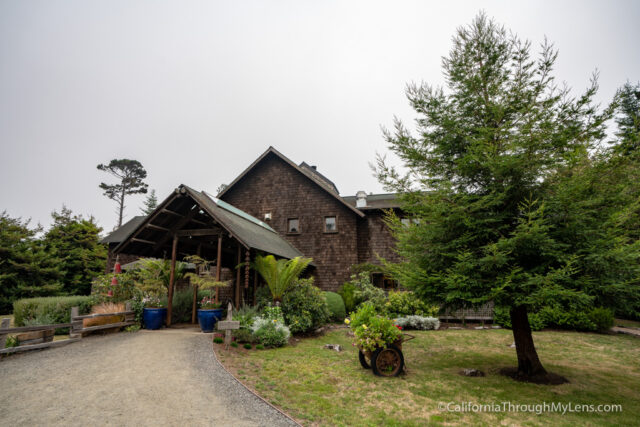 Built in 2001 of recovered redwood, the Brewery Gulch Inn is part of an old homestead from one of the pioneering members of the city of Mendocino, Homer Barton.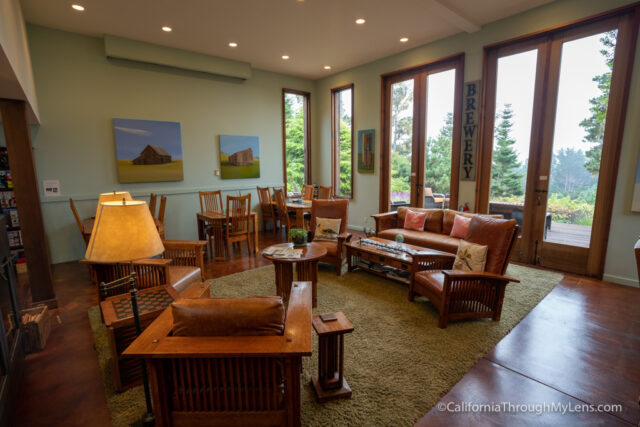 The hotel is only ten rooms, each with their own subtle style, and they are all organized around a central room, where made to order breakfast is served in the morning and happy hour appetizers and drinks are served at night.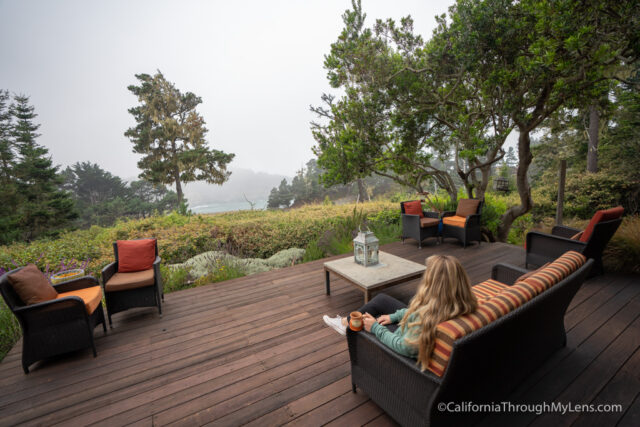 The large communal area never seemed busy since it is a small hotel, and it's a great place to hang out by the fire or relax with a cup of coffee.
The Food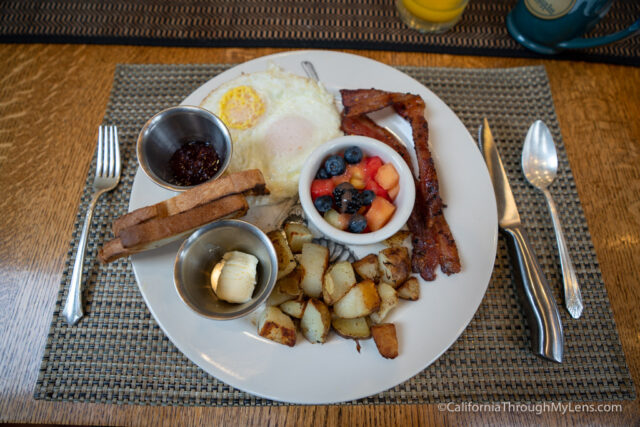 The food was one of the highlights at Brewery Gulch as the breakfast is better then what you would find at most restaurants in the city with seasonal dishes and unique takes on the staples like millionaires bacon (covered in brown sugar and chili flakes).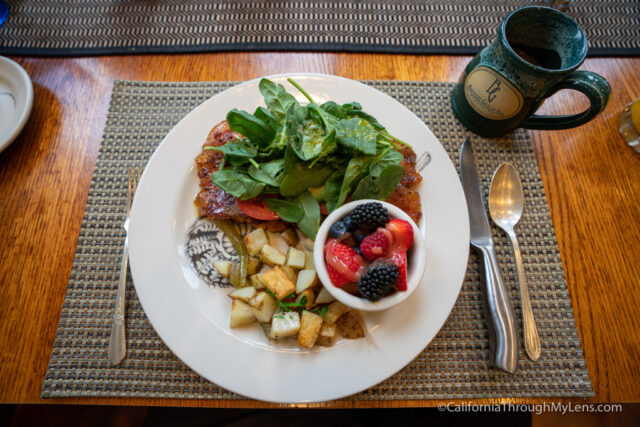 If it is on the menu when you go, get the BAAT. It's a sweet ciabatta bread with tomatoes, millionaires bacon, avocado, and arugula with a basil dressing. It has a sweet, spicy, savory flavor all the same time, and it's unique; almost like an open-faced BLT with a mild spice to it.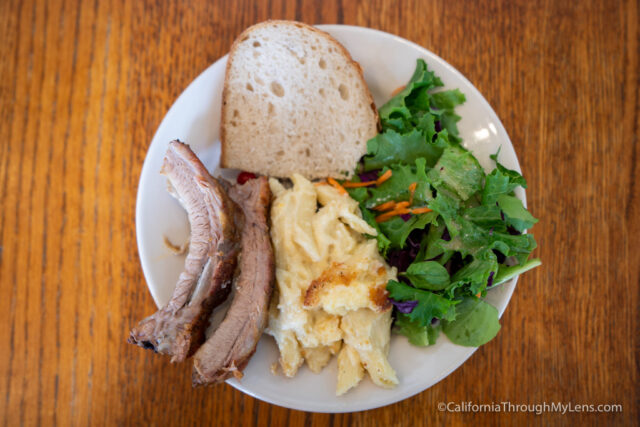 The "light" dinner buffet included ribs, Mac and cheese, cauliflower, salad, and pie, which made it much more than a light dinner, and my wife and I didn't even have to leave the hotel for any meals other than lunch.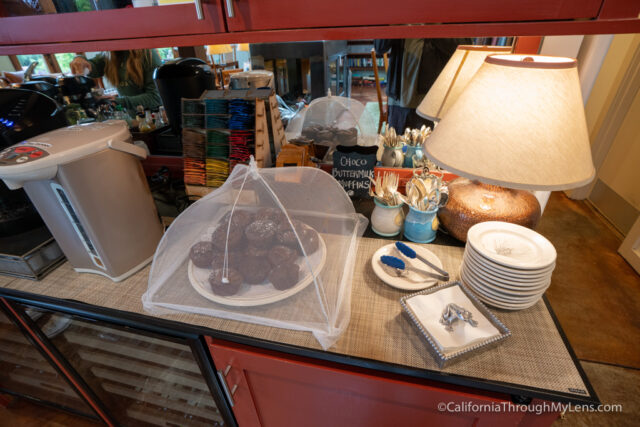 Also, note that there are pastries in the lobby in the morning and fresh pie in the evening.
The Room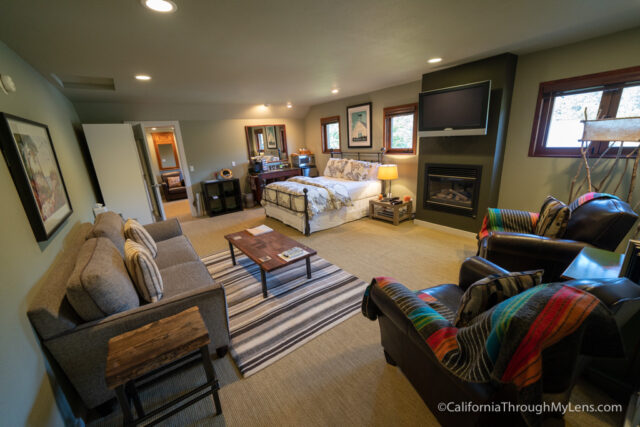 Of course, none of this would matter if the room wasn't great as well, but luckily it was.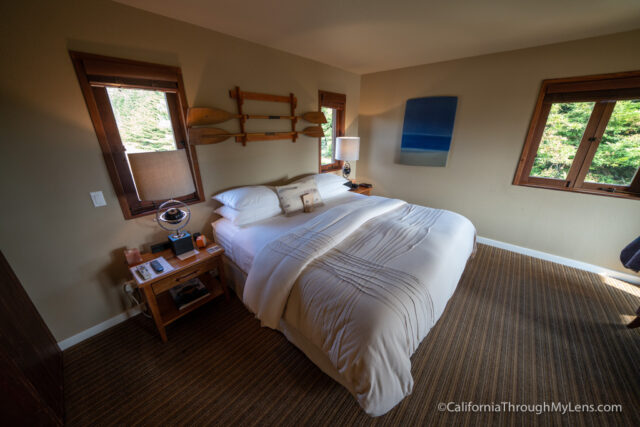 We stayed in the Osprey Room, and it was large and spacious with a king size bed, two chairs, a fireplace, and a patio that looked down to the water.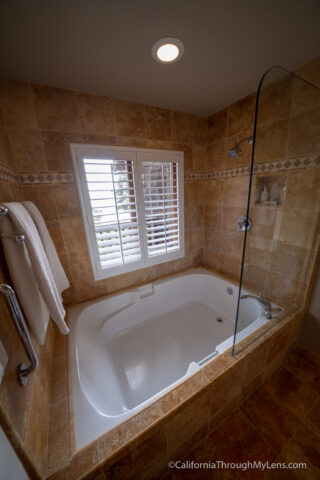 The bathroom was beautiful as well with a large two person tub and marble tile along the walls.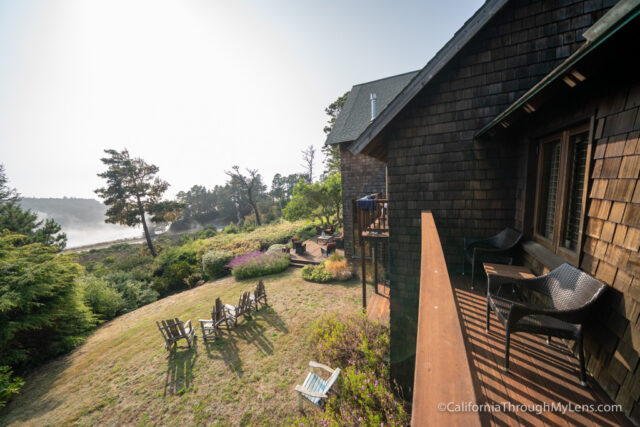 We had a bottle of champagne that was cooled on ice and greeted us as right when we checked in, a nice touch at a hotel like this.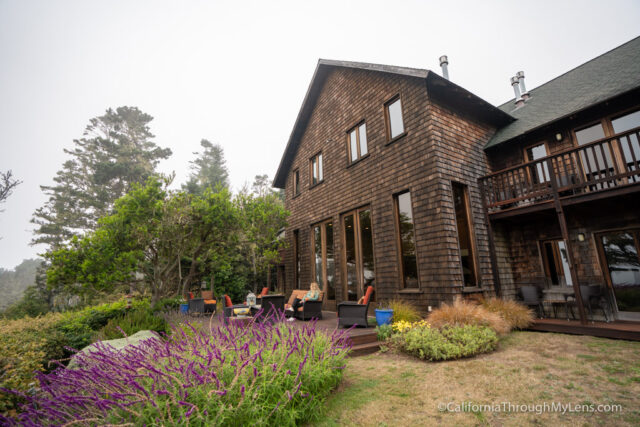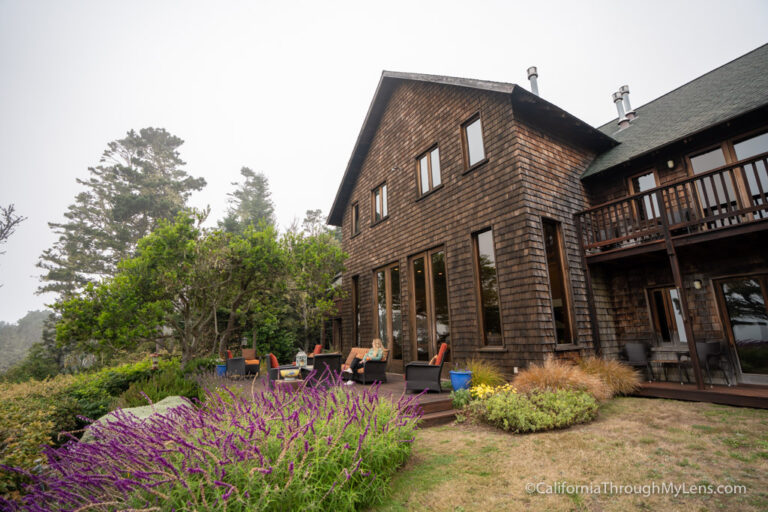 Amie and I came in late August, which is still hot in Southern California, and we were pleased to find the weather perfect in Mendocino with just a little chill. The hotel manager even let us know that the way air condition works in this hotel is simply to open the windows or patio door. We slept with the door open all night, listening to the distant sound of the water crashing on the shore.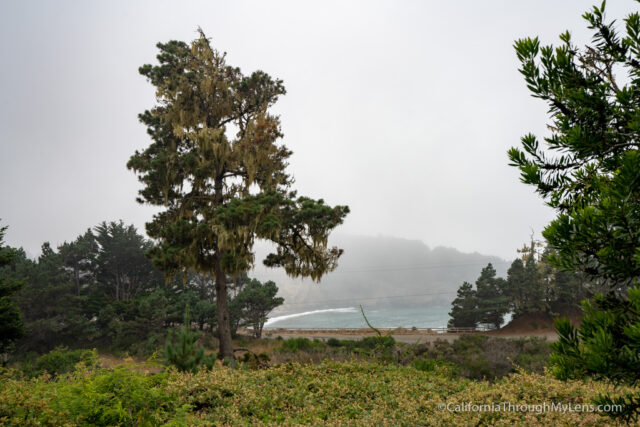 As you can no doubt tell, we both loved our time at the Brewery Gulch Inn. It is close enough to everything that you can quickly drive but yet far enough away that it feels remote and relaxing while you are at the hotel. If you are looking for a pleasant stay in Mendocino, then make sure you check out the Brewery Gulch Inn. You can find more information about what to do in the city here.