Russian River Brewery in Santa Rosa: Home of Pliney the Elder
While driving Highway 101 through Santa Rosa, I busted out Yelp and saw a restaurant/brewery with over 1,000 reviews and knew it had to be checked out. When I told others about it, they informed me of the massive following that their leading beer called "Pliney the Elder" has and how it was a must-visit spot in California, so in we went. This post is from 2012, but I have been back many time since then, and it is still fantastic.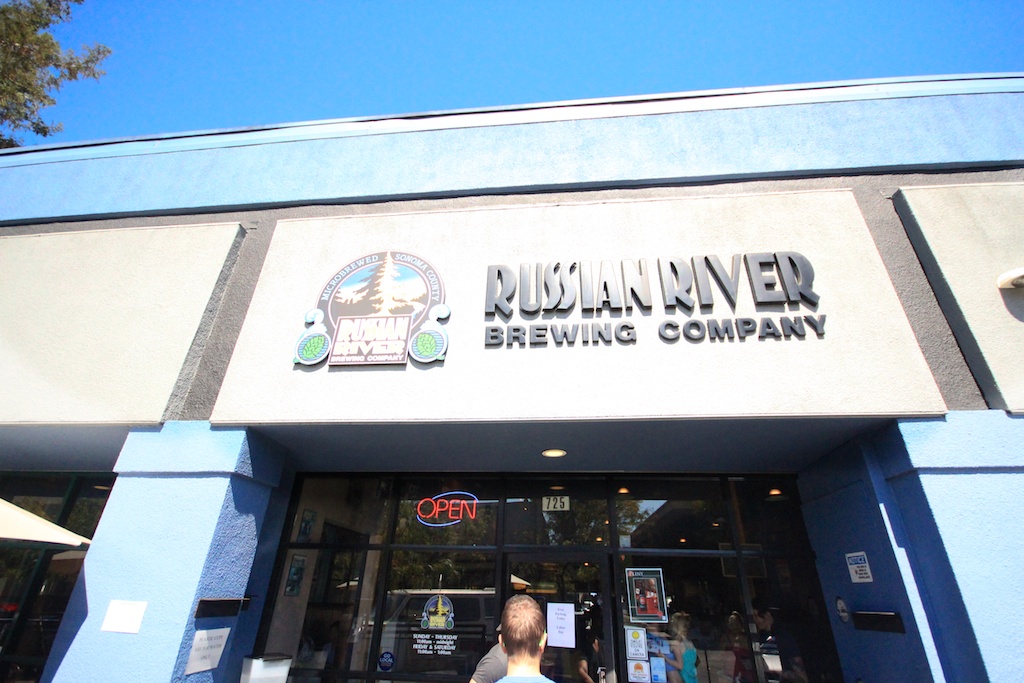 Located in the medium-sized town of Santa Rosa, Russian River Brewing Company is located in a pretty cool little downtown that I would love to spend more time in on another trip. If the number of people there at 11 AM, right when they opened, was any indication, then we must have stumbled onto something good (almost every seat was taken). Here is a little history on the spot and what we ordered.
History
The Russian River Brewing Company (RRBC) was formerly owned by Korbel Champagne Cellars in Guerneville, California. It was founded on their historic and beautiful property amidst vineyards and redwoods near the Russian River. When Korbel decided to get out of the beer business in 2003, they generously offered the brewmaster, Vinnie Cilurzo and his wife Natalie the rights to the brand.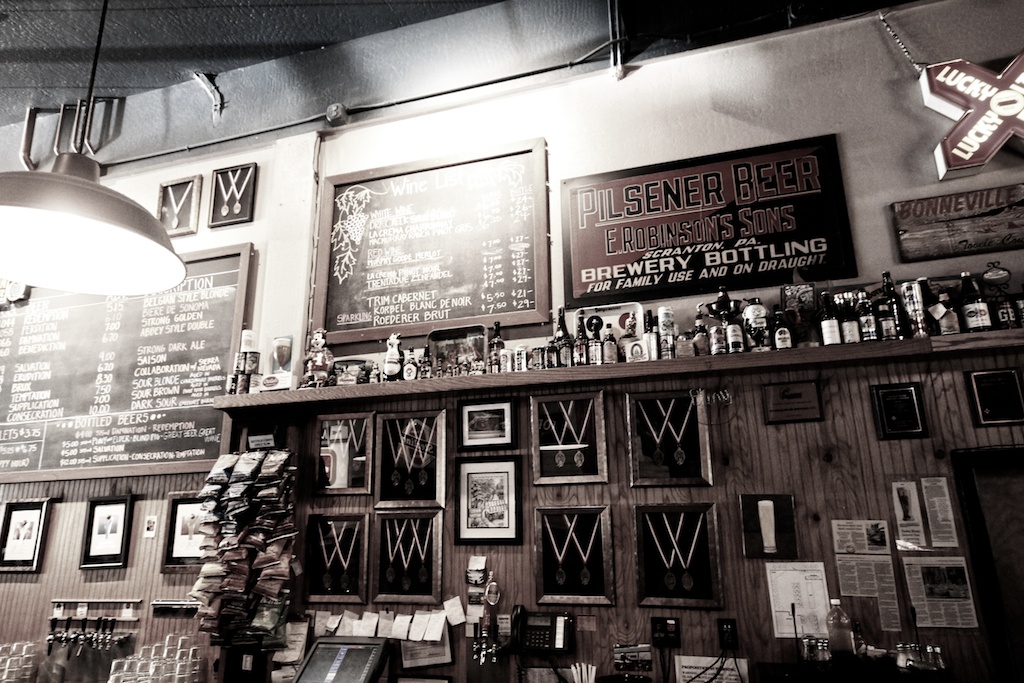 On April 3, 2004, Vinnie and Natalie reopened RRBC as a brewpub in downtown Santa Rosa to great success and began self-distributing to nearby clients. In 2008, they opened a production brewery about 1 mile from their brewpub, allowing them to triple production, take on more accounts locally, and distribute some beer in 4 more states. As of 2012, RRBC employs over 60 part-time and full-time employees and continues to grow.
The Brewery
The brewery has about 18 beers on tap with most being IPA, sours and Belgiums. It seemed like the beer drinkers were staying with the IPAs, but the sours seemed popular as well. Some friends of mine decided to get a sampler platter of the beer, and they were informed it was only one per table. This was a strange request, but when the sampler came out, we immediately saw why. The sampler had 18 beers in it and looked like it would easily be enough for a group of four people, we quickly realized why it said only one per table.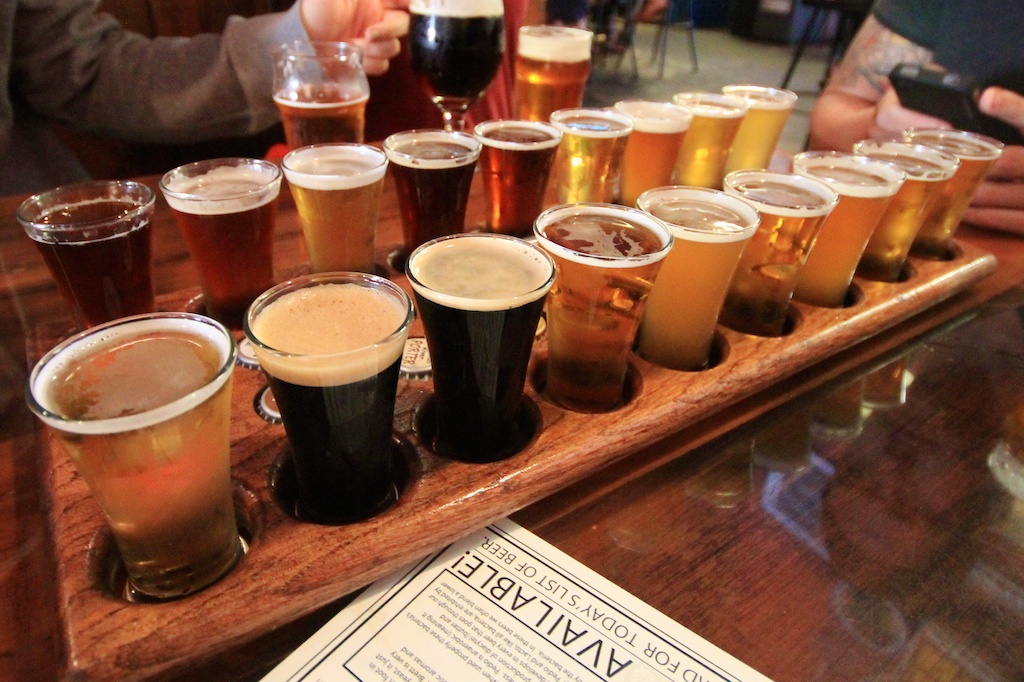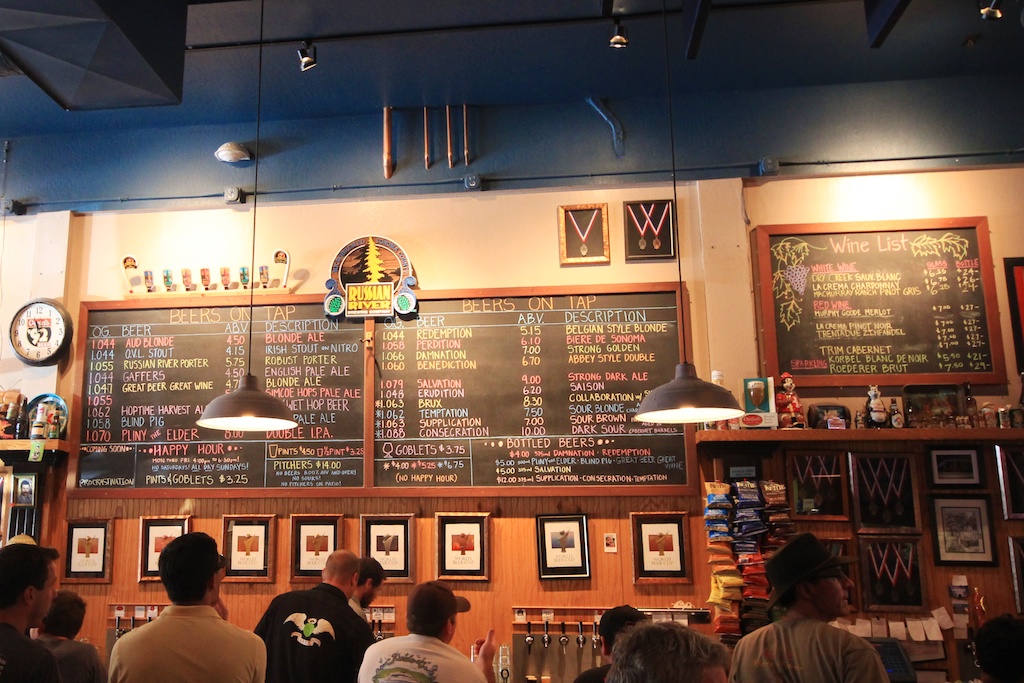 Food
Not to be outdone by the beer, they also have a wide selection of sandwiches, pizza, and salads. We got two different pizzas, and both were great. My favorite was the pizza called Nu Deal that had mushrooms, caramelized onions, spinach, pesto, and olive oil.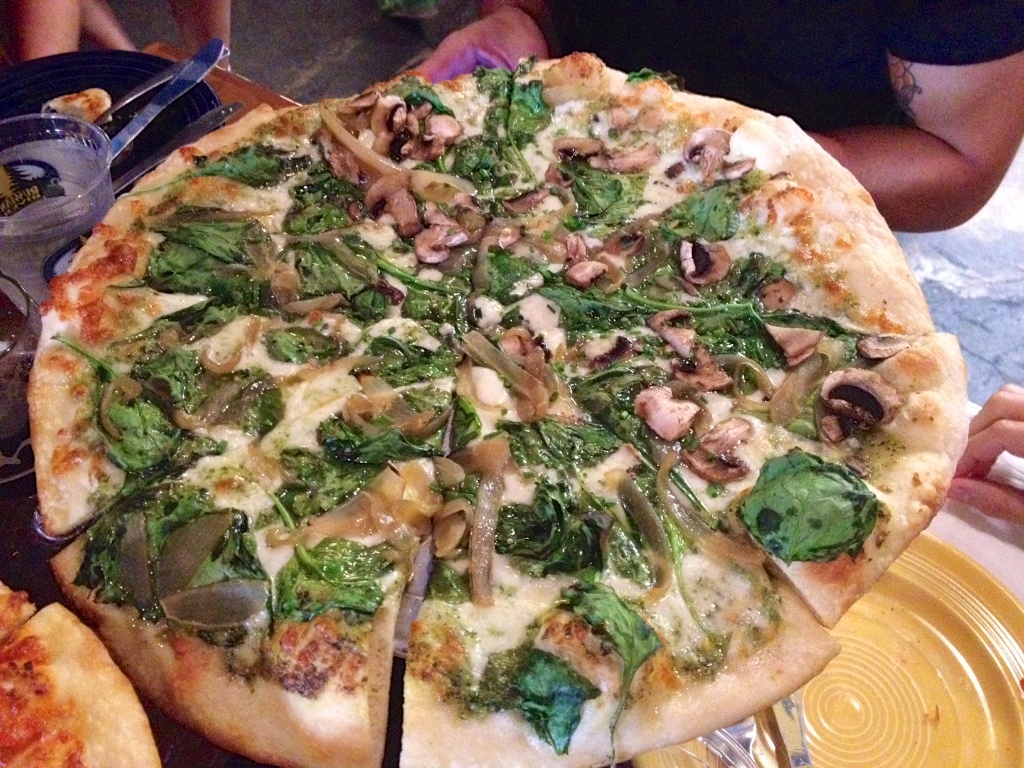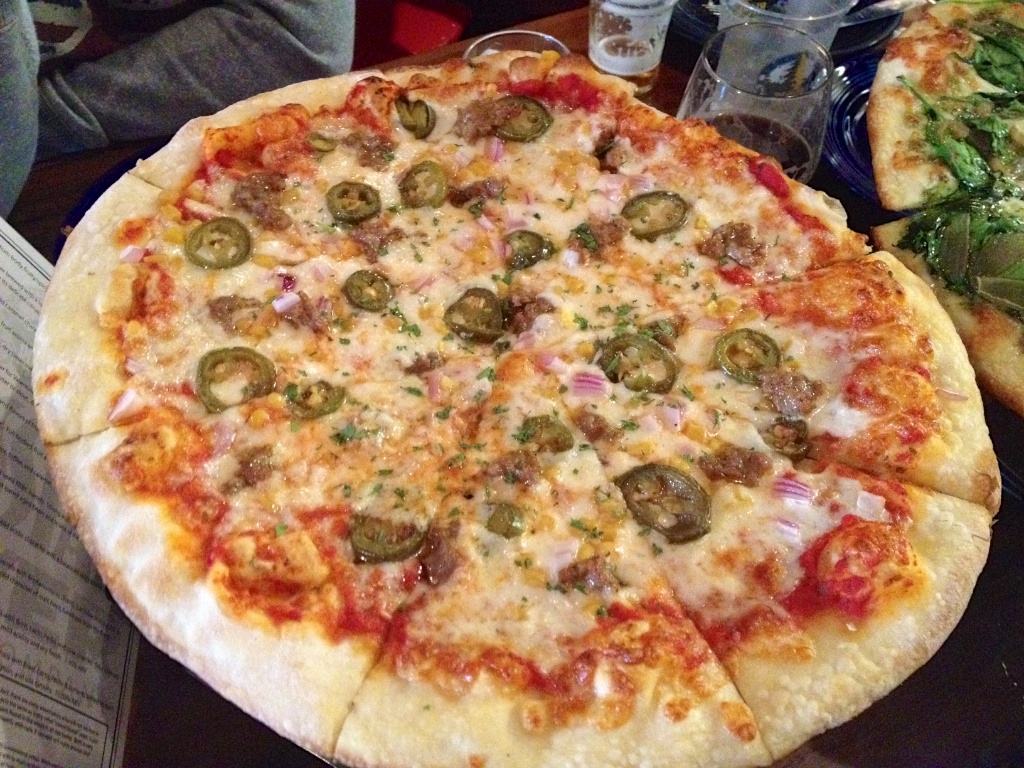 Another must order are the Pliney Bites. These mouth-watering concoctions are made of pizza dough bites that have pepperjack cheese and jalapeños melted on them and come with pizza sauce to dip them in. It's excellent and would be a decent meal with just the beer and that.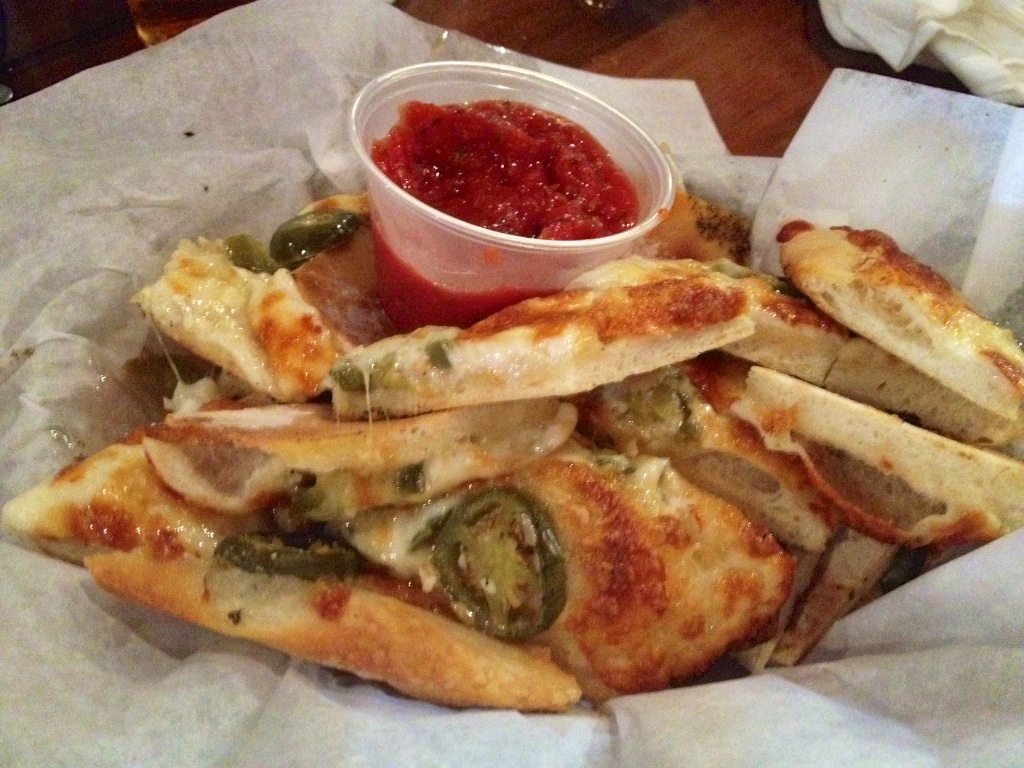 Merchandise
At the brewery, you can get a growler of any of the beer, shirts, and hats. You can also buy bottles of Blind Pig and Pliny the Elder, which seemed to be what most people were opting for in the brewery.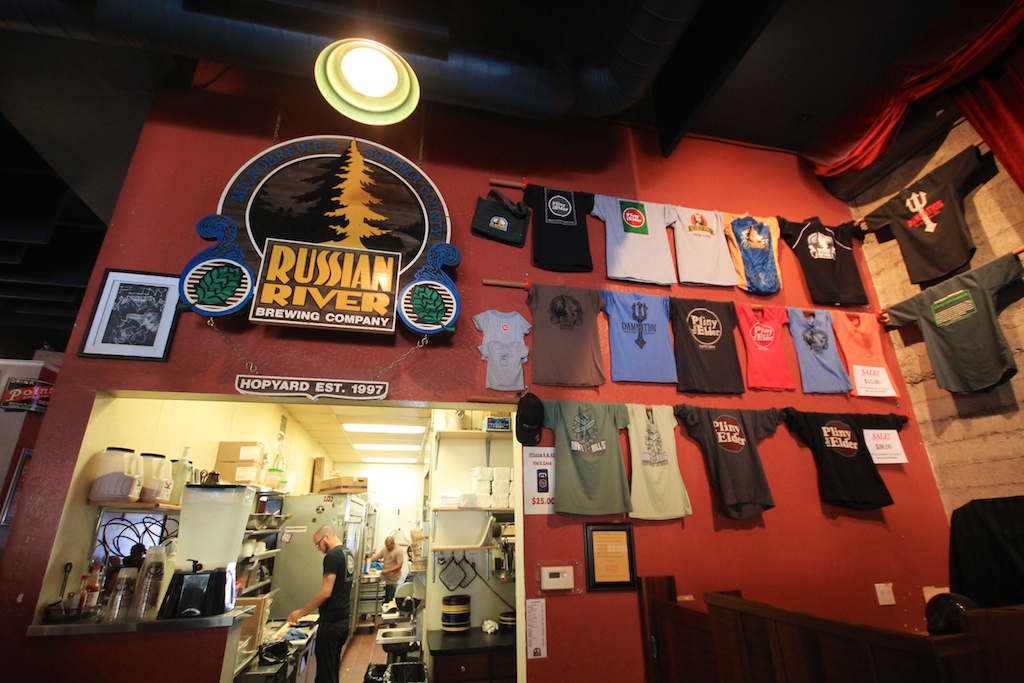 I have to say, Russian River lives up to the hype. It is a fun place to hang out with great food, now if only it weren't eight and a half hours from my house…

Let me know what you think about this spot in the comments.