Andersen's Split Pea Soup in Bulleton
If you have driven Highway 101 as much as I have, then you have no doubt seen the sign for Andersen's World Famous Split Pea Soup dozens of times. I have passed this place more times than I can count as I have never been a fan of peas in general so I assumed the same would be valid for the soup version. However, in the name of adventure, I made the stop and sat down to a bowl of green soup. Here is the review.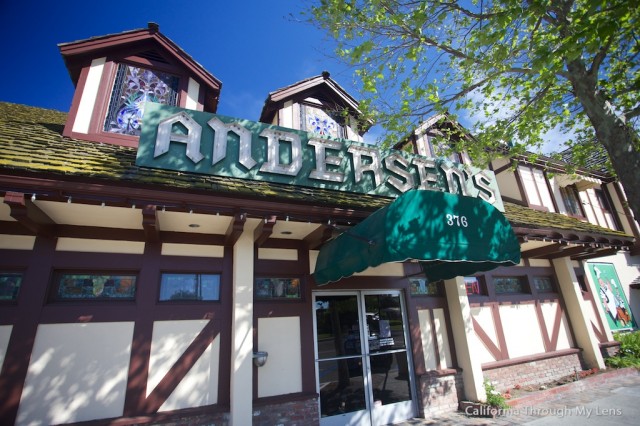 Details
Price: $8-$12 a person
Hours: 7AM – 10PM
I wrote this in 2015
History
Andersen's was founded in 1924 when Anton Andersen got the property and created Andersen's Eclectic Cafe. After only a few months, they added a family recipe for split pea soup to the repertoire, which quickly became the favorite on the menu. In the 30s and 40s, they acquired rights to a cartoon that eventually became the logo and started advertising up and down the state. They have been doing the same thing ever since, making pea soup and getting people to stop with their funny signs on the highway, with more locations coming each year.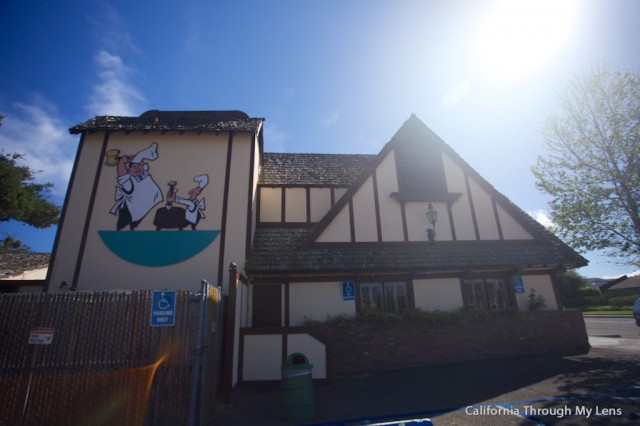 After pulling off Highway 101 on the Avenue of Flags, I made my way down to Anderson's massive Danish building right off the freeway. Parking was easy in the lot behind the restaurant, right under the iconic logo that I have seen so many times on the drive.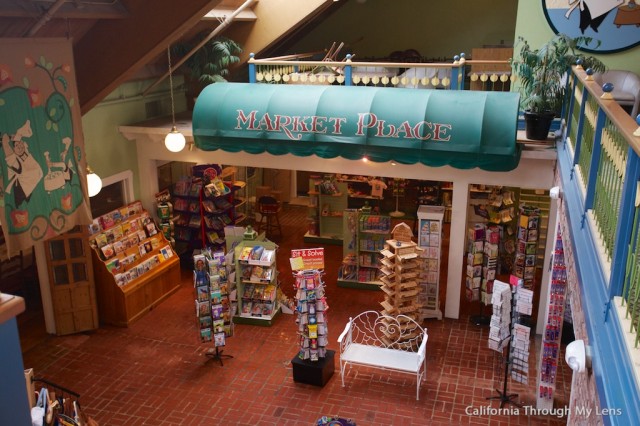 I headed into the building, only to notice that there is a lot more to this place than just the restaurant. You can browse at least three different shops, selling everything from food to candy, and also just sit and relax in the foyer area. This is a good road trip stop with clean bathrooms and things to look at.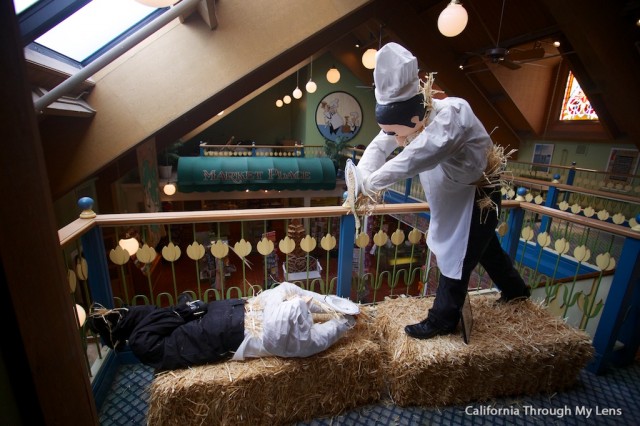 I was on a mission though, so I headed into the massive restaurant to get my soup on.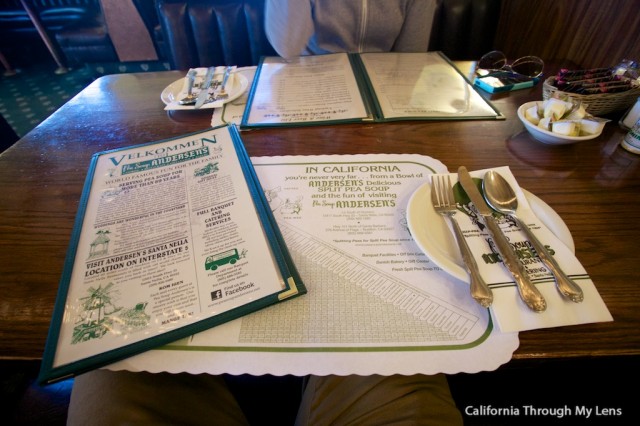 The menu is overwhelming and reminds me of a diner with a wide range of options. I went with the pea soup in a bread bowl with toppings.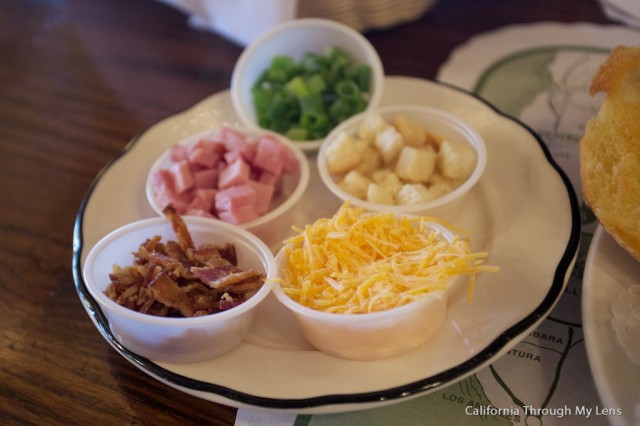 The toppings consisted of bacon, ham, cheese, croutons, and green onions.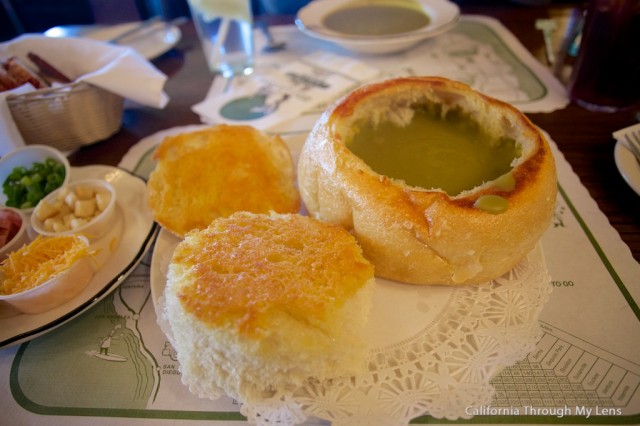 Since I was already this far, I didn't let the color turn me off, and I dove into the soup. It was a more subtle pea flavor that was surprisingly good. I then added all of the accessories and came away with a meal that I really enjoyed.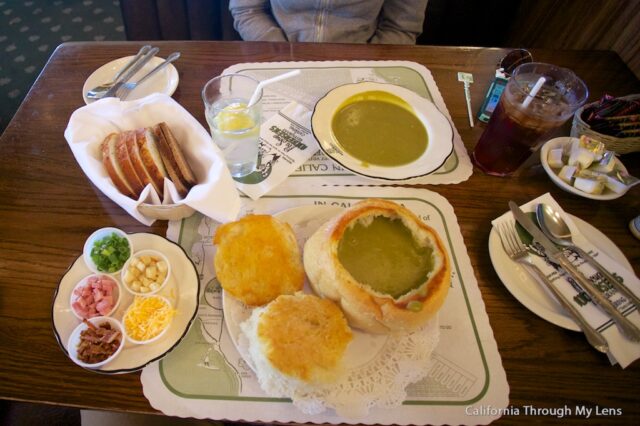 They have a few options for the soup, mainly a bread bowl, regular bowl, and all you can eat. I would say that one bowl was good enough for me, but that I would have no problem coming back and eating it again.
After exiting, I took some time to explore the shops and found that you can even buy the soup and take it home to make yourself, so if you like it, this is a great option. All in all Andersen's is an excellent stop on a road trip. It has something for the whole family to enjoy and good soup to indulge in as well. I would love to hear your comments below.