The Strawberry Peak Lookout is another gem I found simply by searching for a city + its attractions in Google. This outlook is open to the public seven days a week from 9-5 (during the fire season of Memorial Day to December) and provides impressive views of the area. It does close other times as well though, so check the forest service site before going. Also, I found that there are four more of these in the mountains, three of them that can also be seen by the public and one that you can actually stay at, making finding these lookouts a new adventure for me in the San Bernardino Mountains. Anyways, here is all the information on the Strawberry Peak Lookout.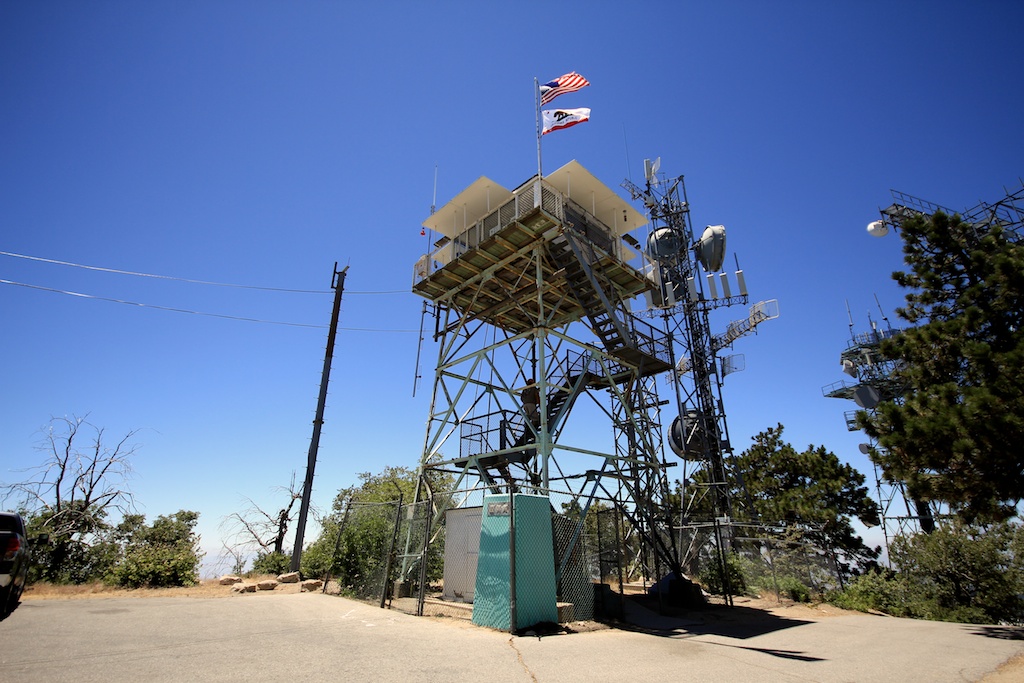 History
Strawberry Peak (elev. 6, 135 ft.) gets its name from a strawberry farm owned by Bart Smithson from the 1870s-80s. The 30 ft tower you see today was built-in 1934 and is the second tower to be built there. The first tower – built-in 1922 – was 80 ft tall and was constructed using railings donated by the Atchison Topeka and Santa Fe Railway as the corner posts.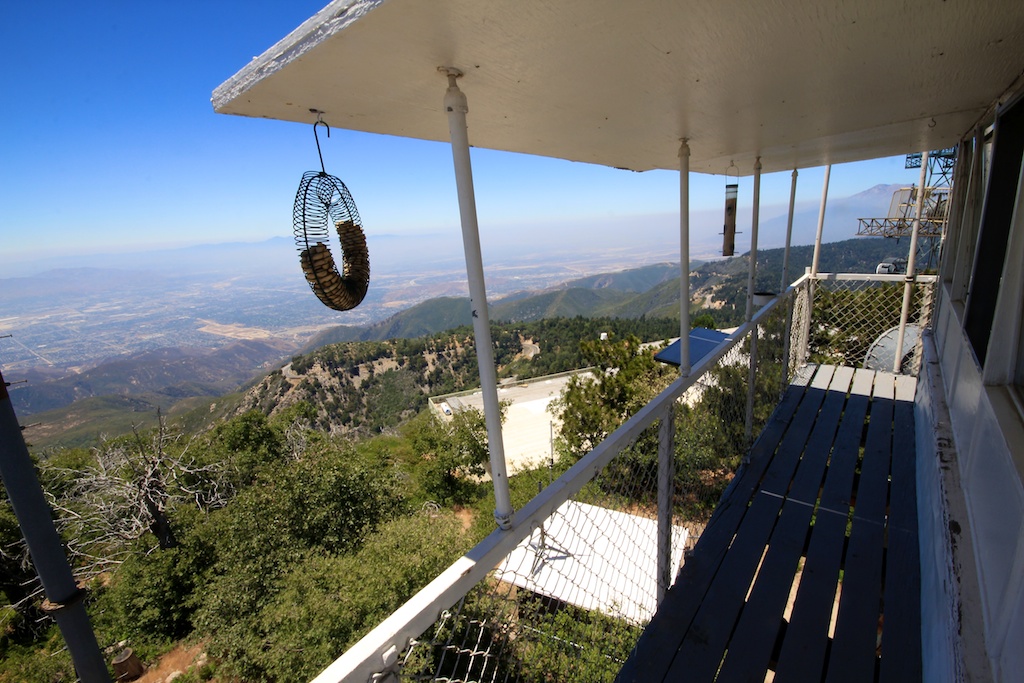 How to Get There
Take Highway 18 to Rim Forest. Turn (north) on to Bear Springs Road toward Twin Peaks. Follow the lookout signs. The lookout is 2 miles on this paved road. You can drive right up to the lookout on a paved road.
Getting to the lookout can be a little difficult, but my GPS did well for this part of the trip, and directed me to the parking lot. You will be driving on a small, one-lane road when you get off Highway 18 though, so make sure you drive slow and watch the turns. At the end of the road you will arrive at the small parking lot.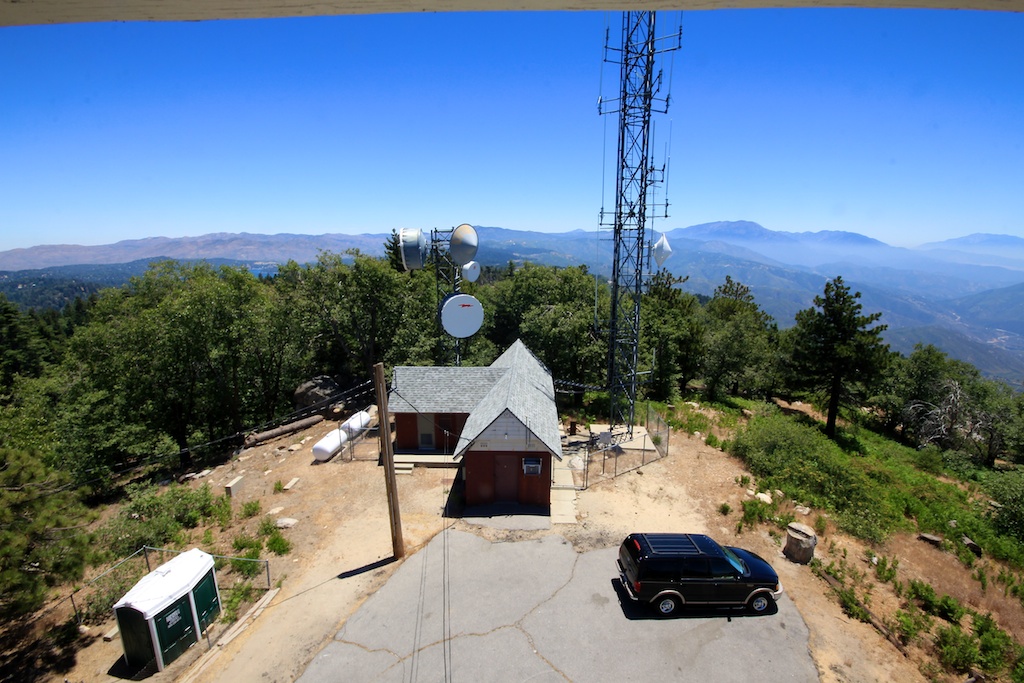 The Lookout
Once you park, proceed to the base of the lookout, and it will instruct you that it is open and that five people at a time can go up.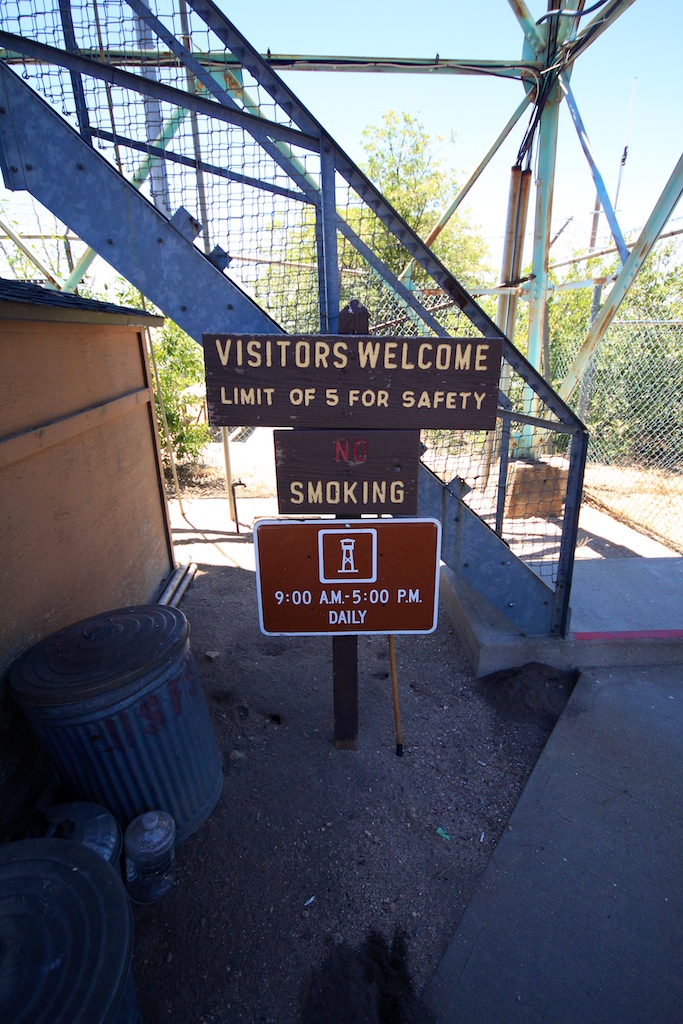 Climb the three stories of stairs, and you will be treated with a fantastic view of the Inland Empire and its cities as well as the surrounding mountains like Mt Baldy and Cucamonga Peak.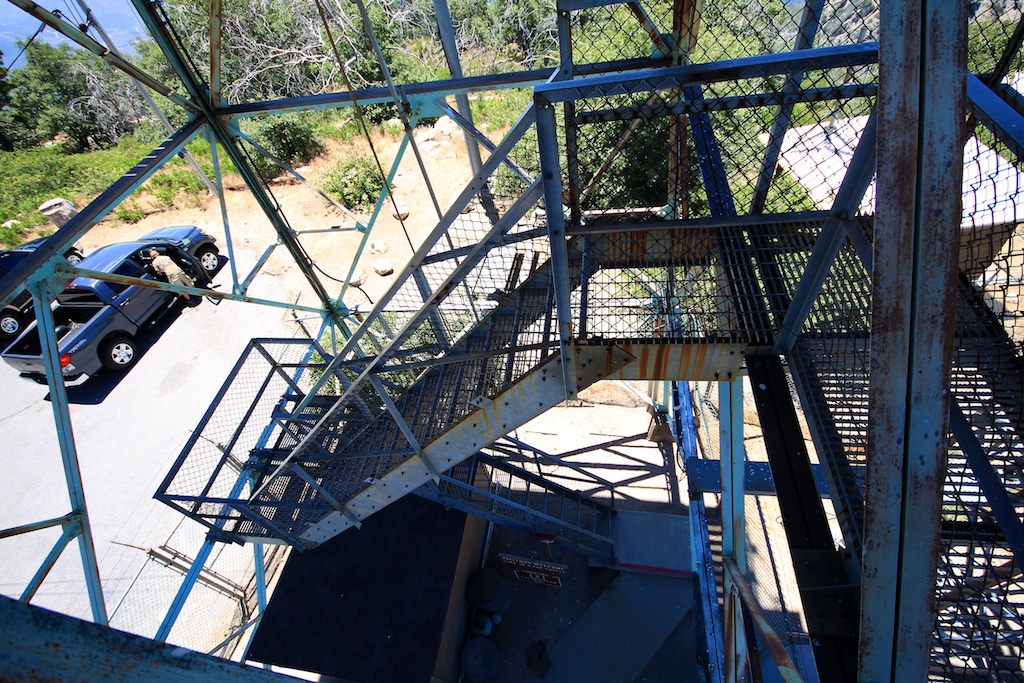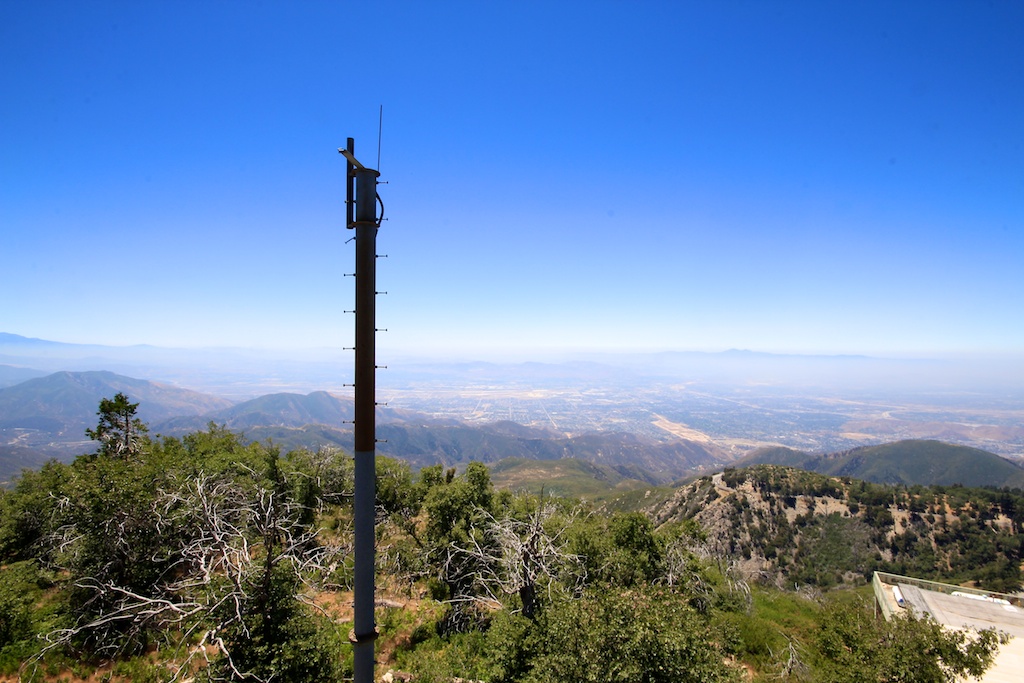 From 9-5 every day (during fire season), they have volunteers watching the area to answer your questions and loan you a pair of binoculars to look around.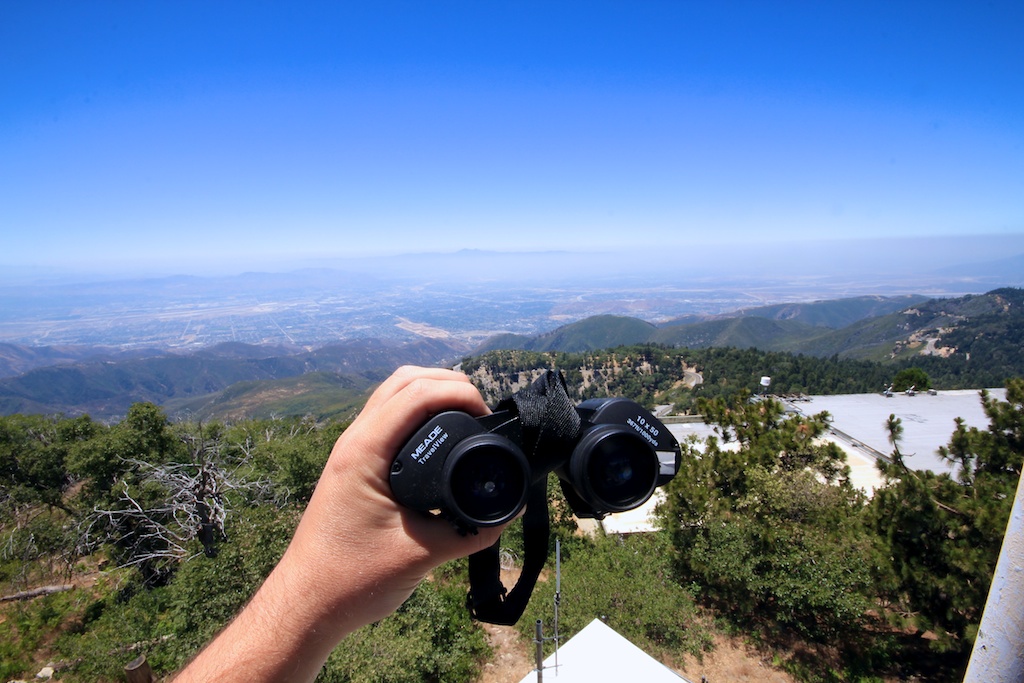 I enjoyed talking to Jim (the volunteer on duty) and hearing about the history of the area, as well as the other lookouts that you could check out. After walking around and taking in the area, I climbed back down and started my trek over to another great stop in Lake Arrowhead, Wildhaven Ranch.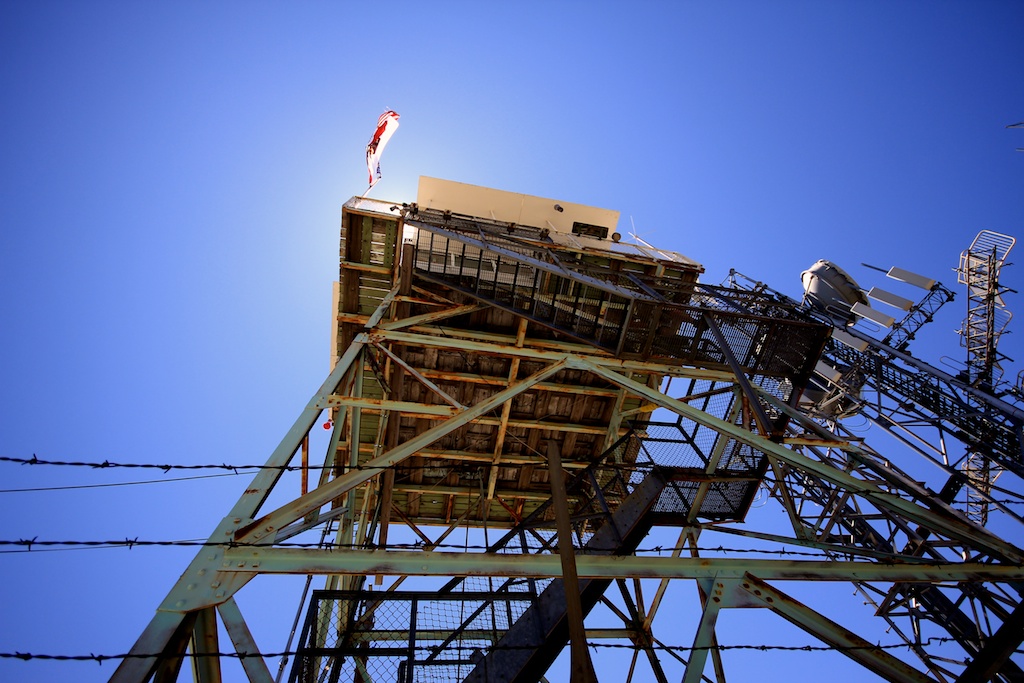 I really enjoyed checking out the lookout; it is a great way to see a unique history of the mountains as well as soak in the beautiful views of the cities below. Check it out if you get the chance.