Sabroso Taco, Beer & Music Festival in Orange County
When I first heard about this festival, which combines music and tacos I knew it was going to be something I needed to attend. Add to that the fact that the music was the perfect collection of bands from when I was in high school (Offspring, Sum 41, Lit, Unwritten Law) and you had the recipe for a nostalgic and excellent day. Fast forward to last weekend, when the festival took place, and I am happy to report it was even better than I anticipated it being. I even attended it again in 2019 with bands like Flogging Molly, Bad Religion, Strung Out and Lagwagon. Here is a recap of my favorite parts from both years, and be sure to check it out next year when it rolls back through Orange County again.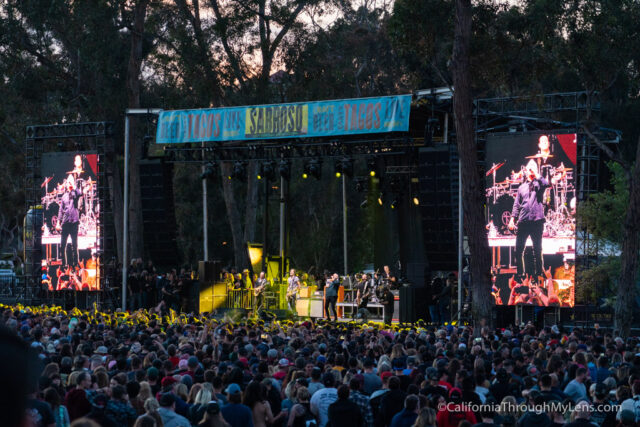 Details
Up to date information on the festival can be found here
2019 Sabroso Festival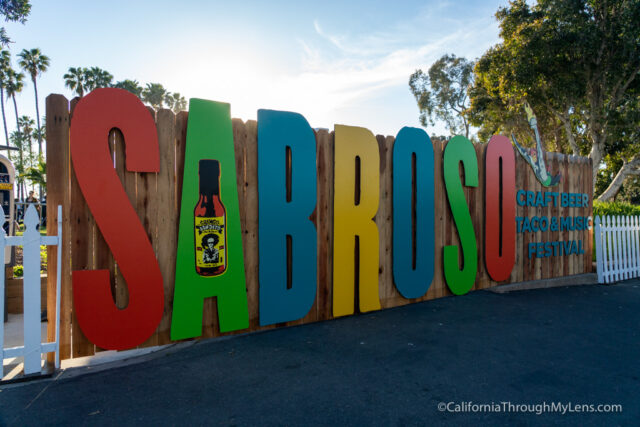 Sabroso is one of those events that feels like it was made just for me. My wife and I love attending as it has a great collection of bands in the punk/pop-punk arena, Lucha Libre, tacos and craft beer. This year was also two days, so you could pick the day you were most interested in or just attend both. We only made it to the first day though which had one of my favorite bands, Flogging Molly headlining and it was a fun day at the beach.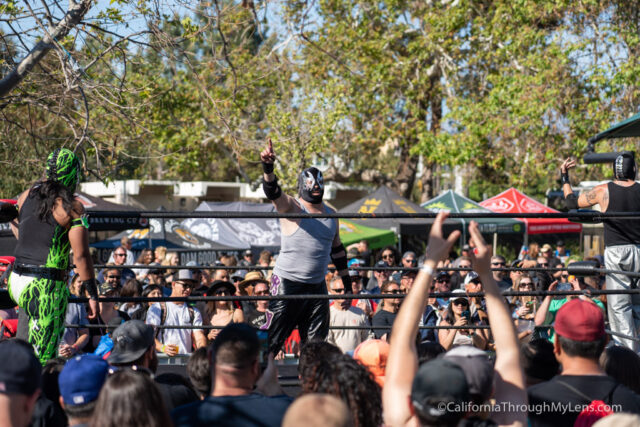 First, we got there early enough to try lots of craft beer, which is free from 1 PM – 4 PM. I was impressed by the breweries they had here with SoCal mainstays like Stone and Alesmith but also the famous Russian River from Northern California was there as well.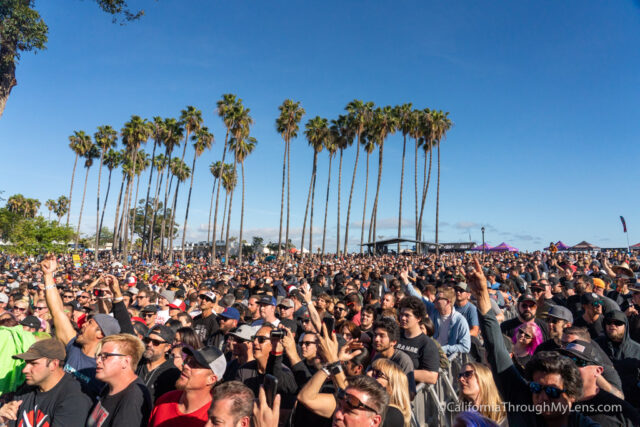 After beer tasting, we watched some Lucha Libre before browsing the two dozen taco vendors they had. It's always fun to see all the unique taco options at Sabroso and I had one that was a combination of Indian and Mexican with a curry based taco and Hot Cheetos elote. Also, I got to try the Gringo Bandito Hot Sauce (from the lead singer of the band The Offspring) and it was really good.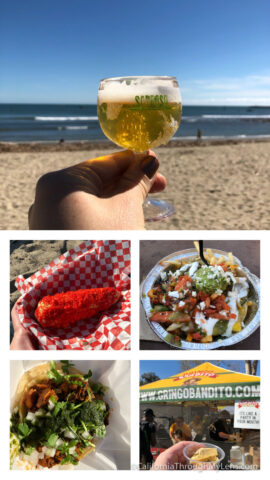 From there all that was left was to grab a spot and enjoy the bands. Here are some photos from each:
Strung Out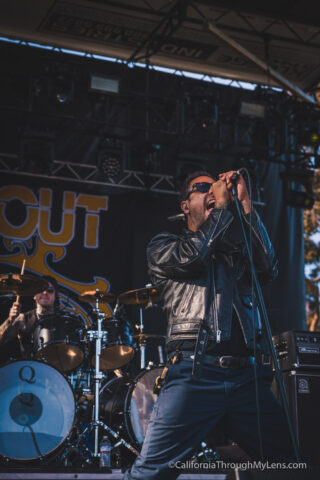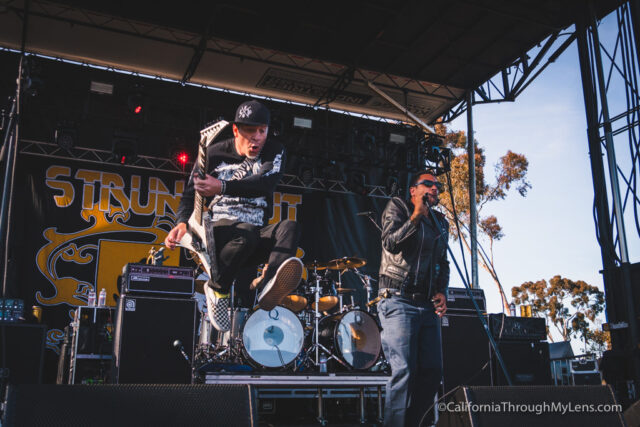 Lagwagon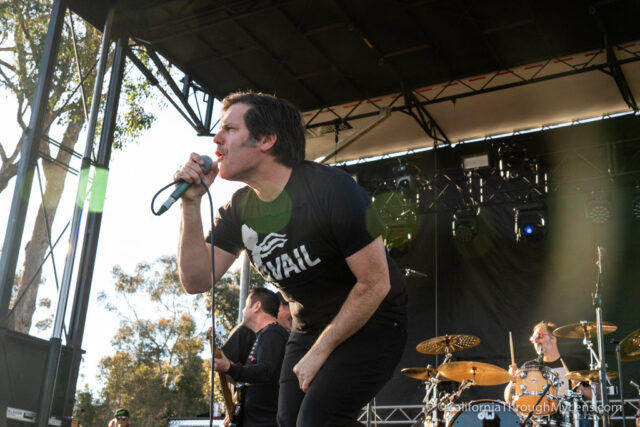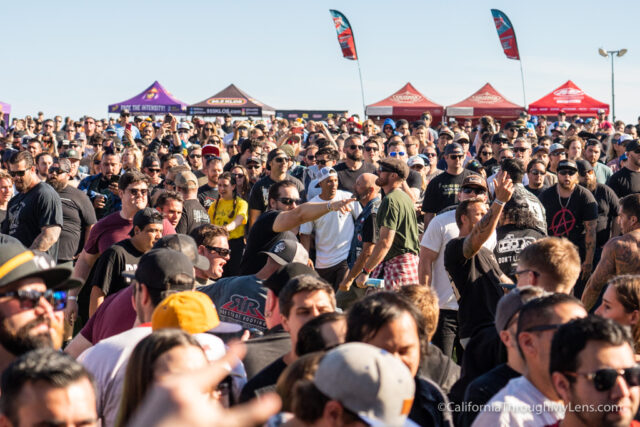 Bad Religion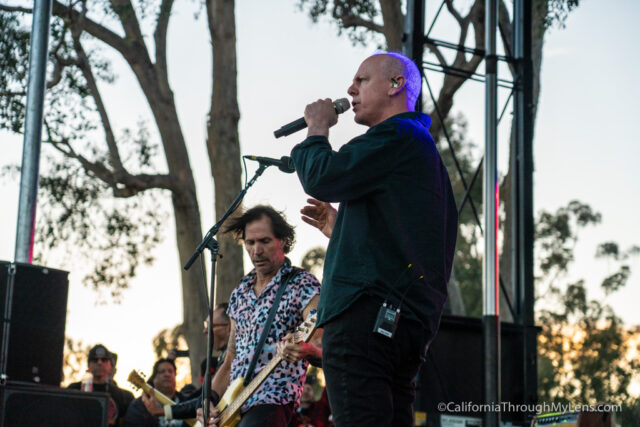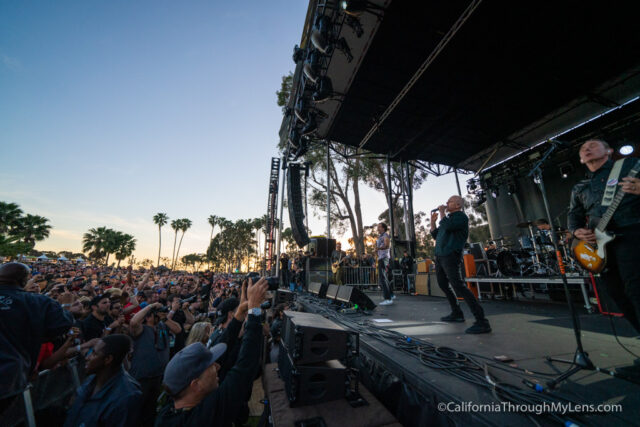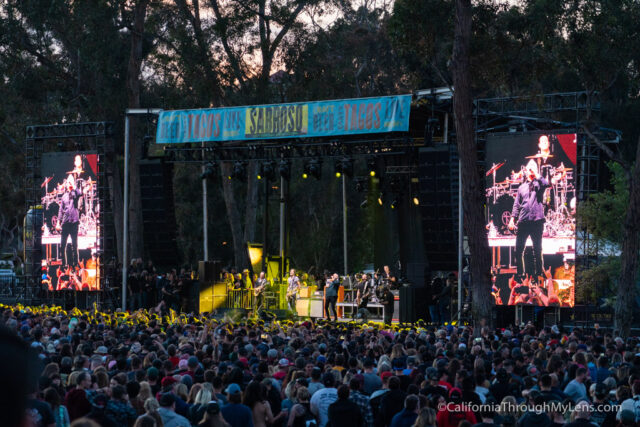 Flogging Molly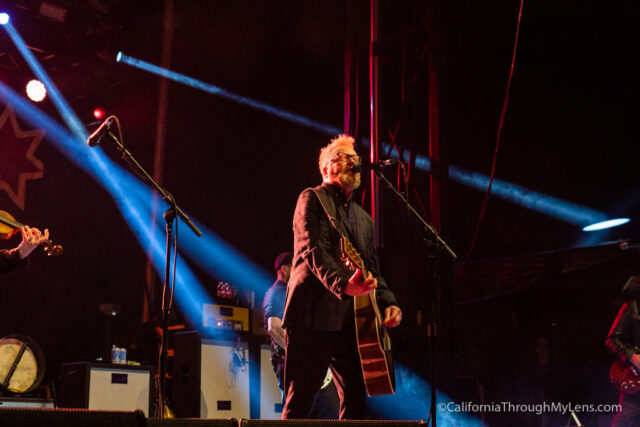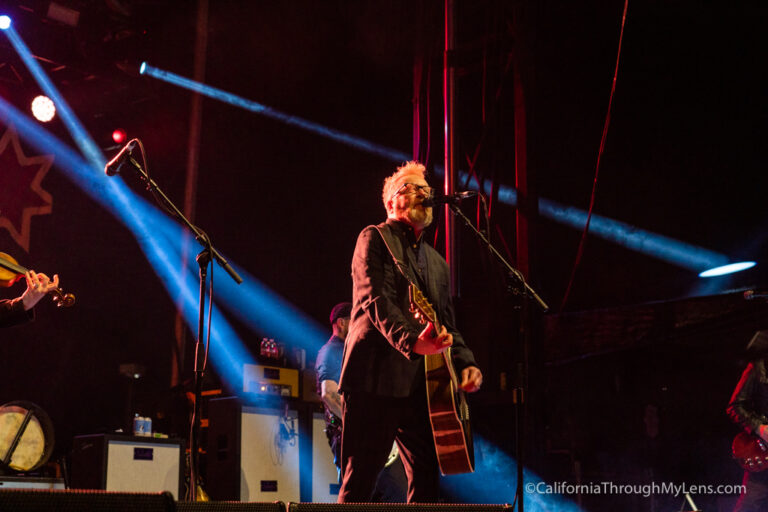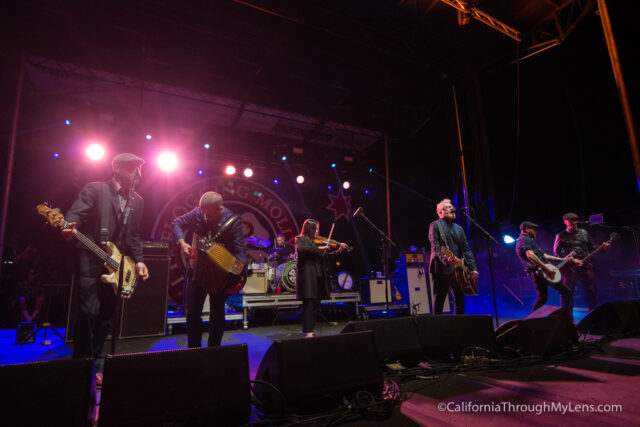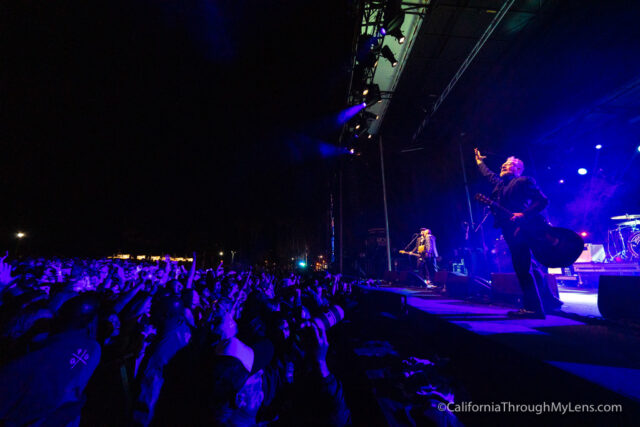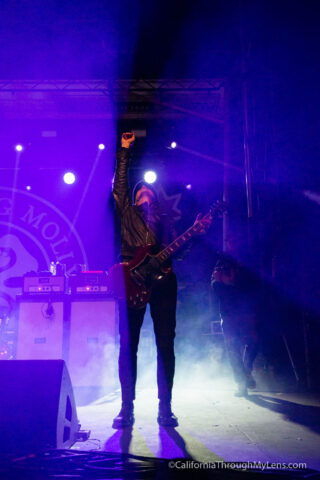 I already can't wait for the 2020 Sabroso and you can read about previous years below.
2017 Sabroso Festival
The festival was held at Doheny State Beach, which is a great spot for a concert like this. It was vast and open with lots of grass to sit on, as well as tables and benches situated around the venue.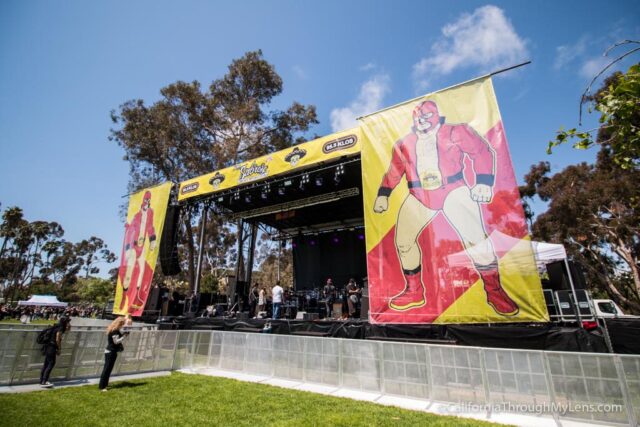 The main concert area was in a large grass patch, and it had enough room for everyone in the sold-out crowd to be able to see.
Food and Drinks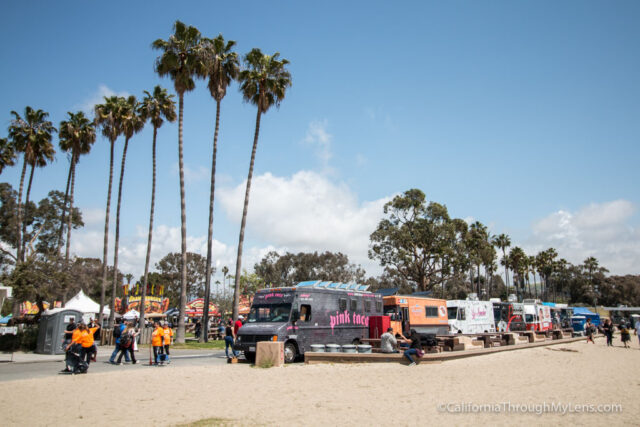 The festival started at 1 PM, and from then until 4 PM, all of the craft beer was free to taste, and the tacos were $3. This one of the highlights of the festival, and there were hundreds of different craft beer and taco options to choose from.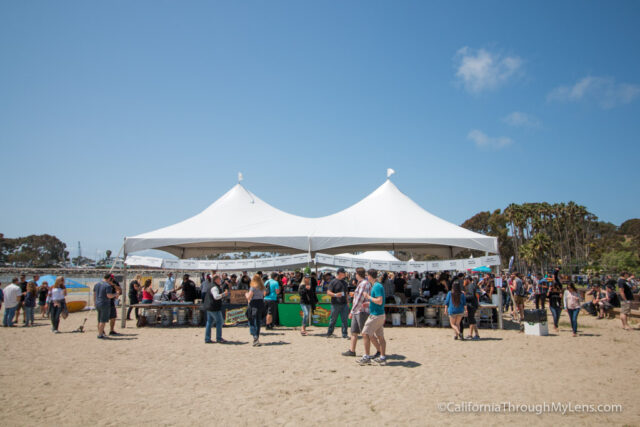 If I had to guess I would say there was over 100 various types of craft beer, each with lines of varying lengths depending on how popular the brewery was.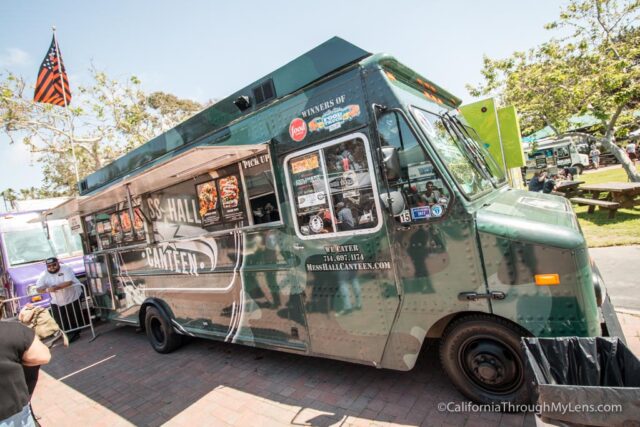 The taco area had some of Orange Counties best restaurants/gastropubs represented, with each having one to two tacos created just for this event.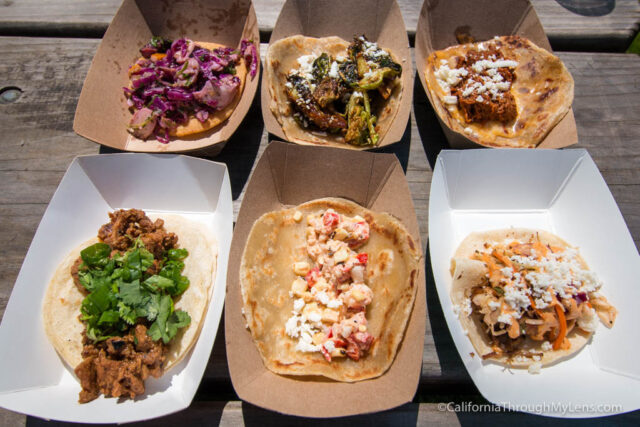 I tried a bunch, but for me, it is hard to beat Pour Vida Latin Flavor from Anaheim, they had some unique ones like Brussel sprouts and lobster.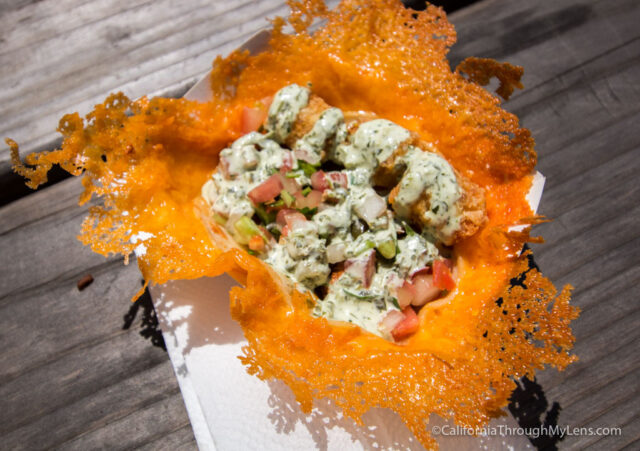 I also enjoyed the Mess Hall Canteen Food Truck which had a taco with tater tots, chorizo, and a cheddar shell.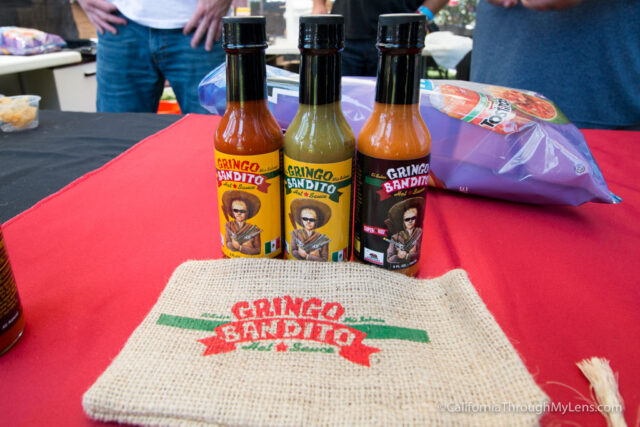 Gringo Bandito was one of the main sponsors of the event, so they had a booth where you can try the hot sauces they make. I had never had them before, so it was fun to check them all out. I liked the green one the best personally.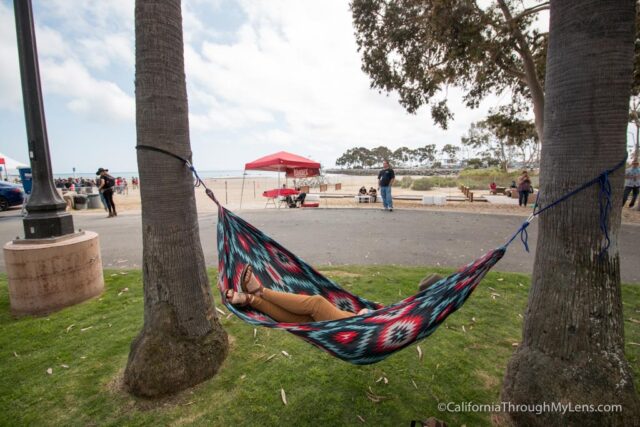 After indulging, it was time to watch the bands. I got a chance to photograph all of them for a few songs, so here are some photos of the great performances.
Metalachi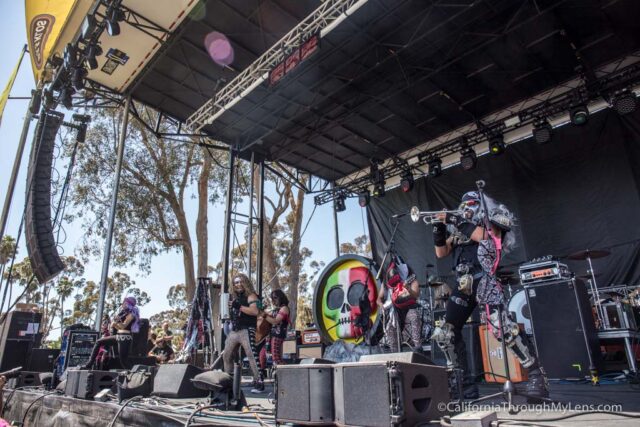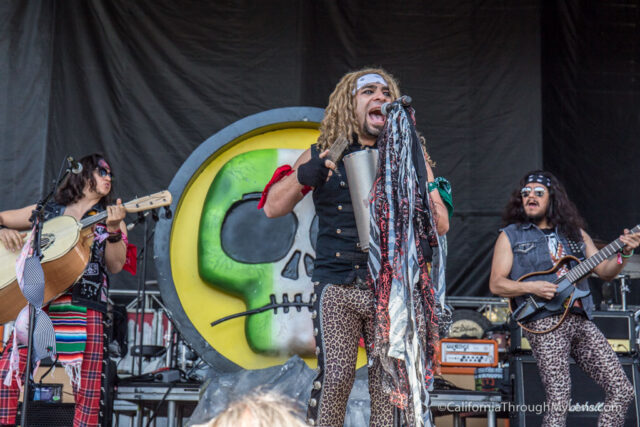 Unwritten Law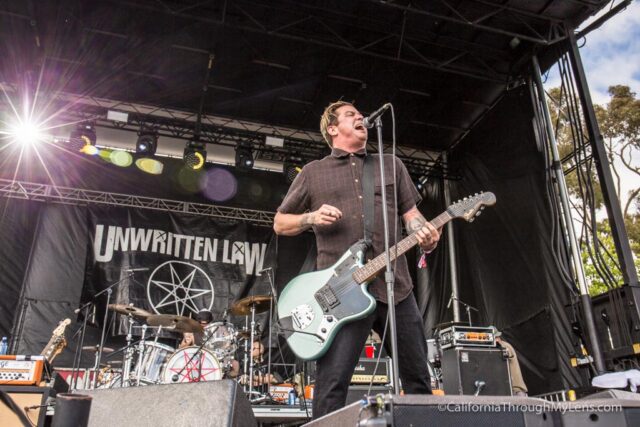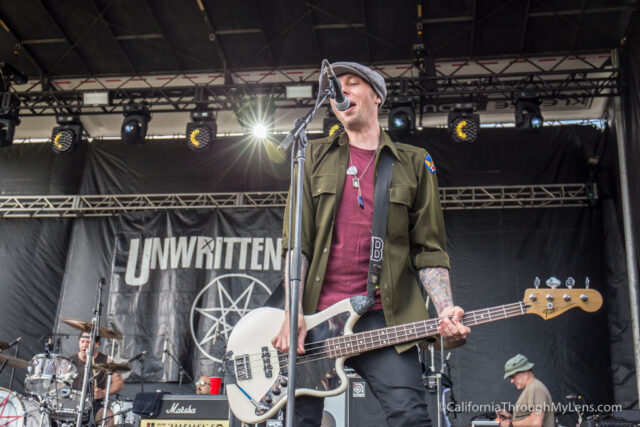 Lit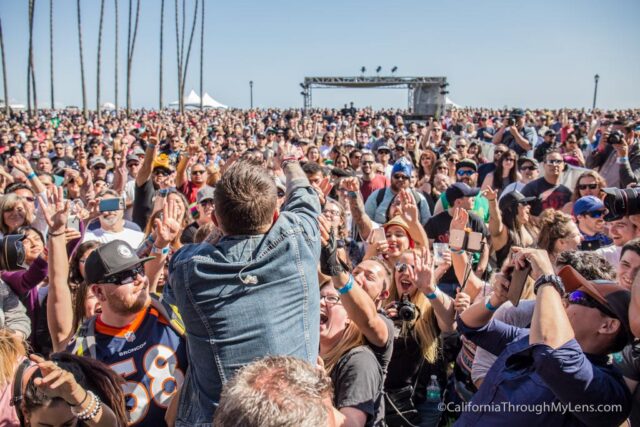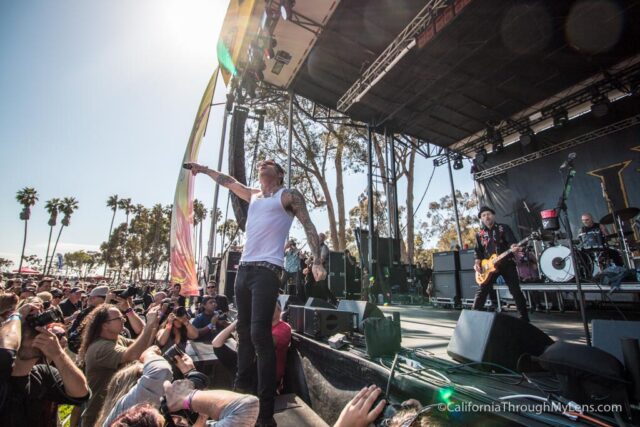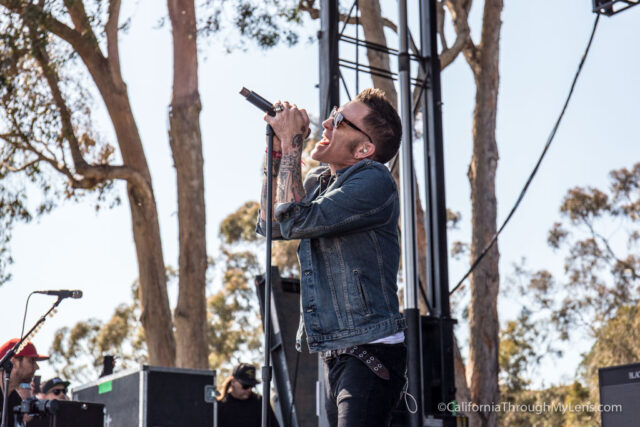 Sum 41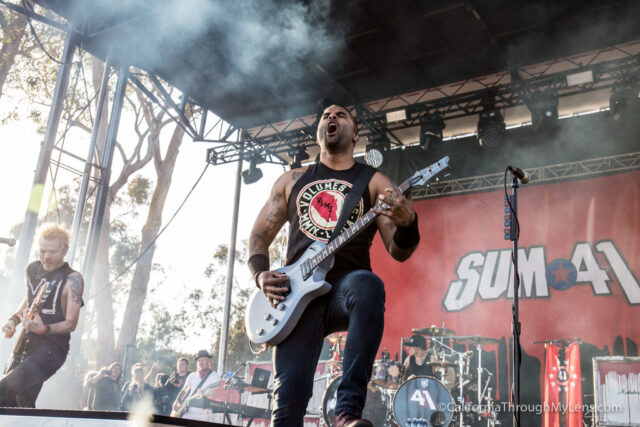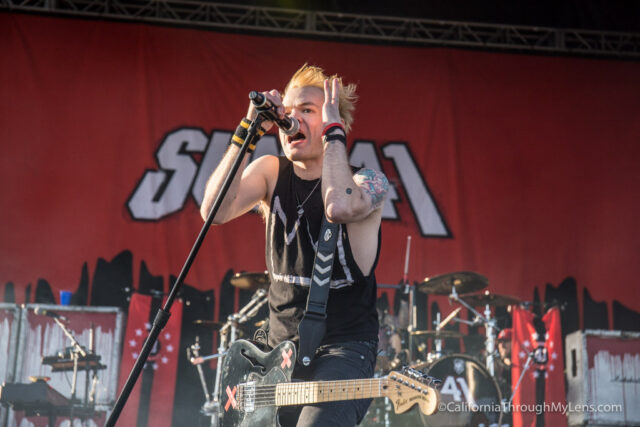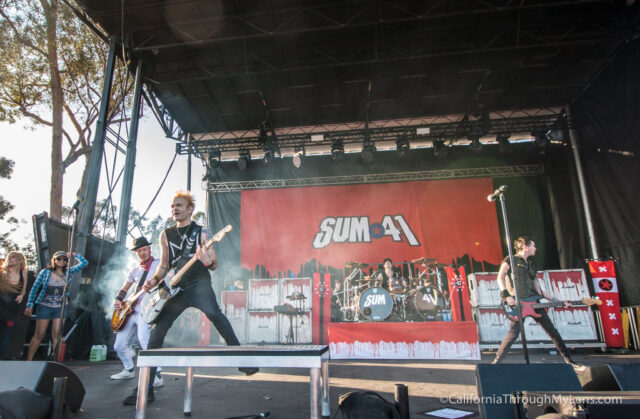 Rival Sons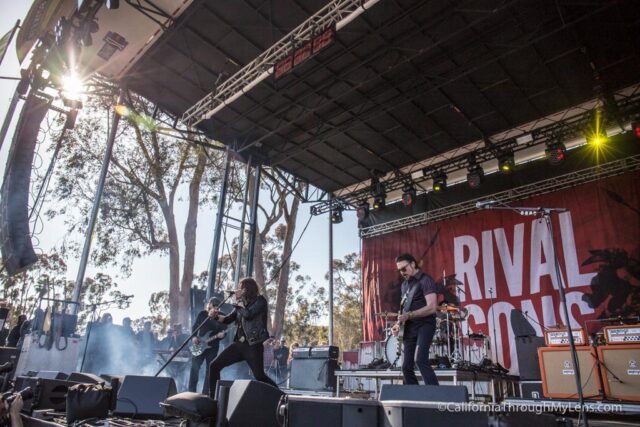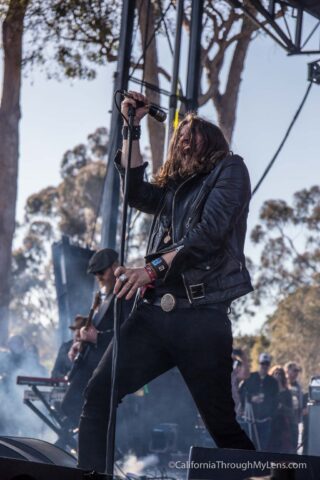 The Offspring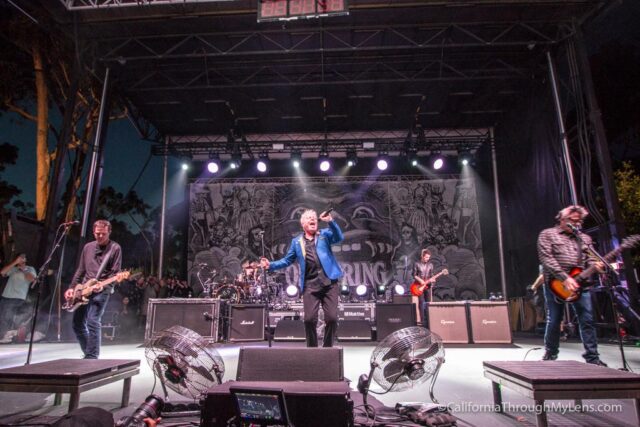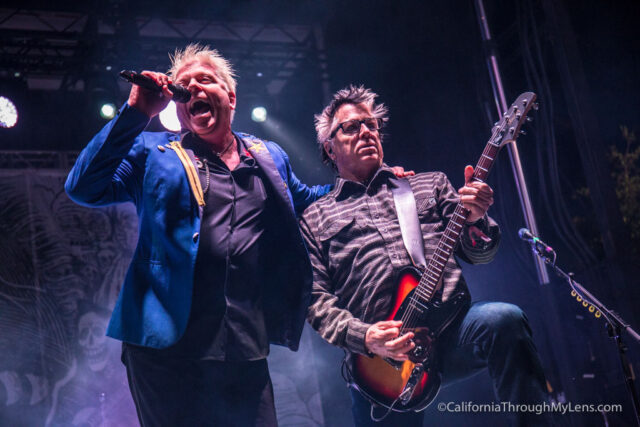 I had never seen The Offspring before, and it was incredible to see them put on such an excellent performance. They sounded great live and played many songs from their vast career.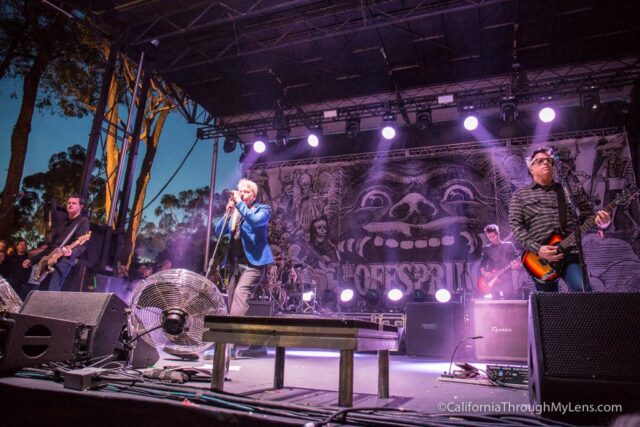 Sum 41 and Lit were also really energetic bands that were a blast to watch as they performed with a ton of passion.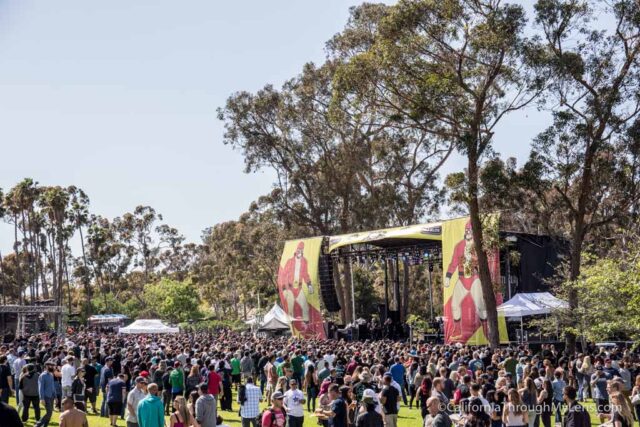 Metalachi was a fun addition that I had never heard of, and they played a mariachi take on popular metal songs like those from Metallica.
Lucha Libre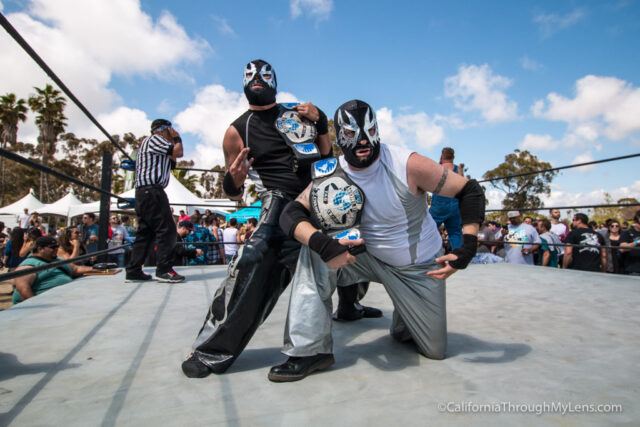 In between each of the bands, they had a Lucha Libre match set up on the beach.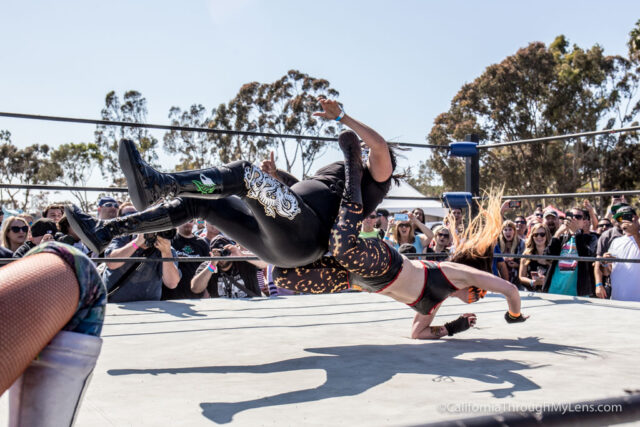 I had never seen this before, but it was an incredibly fun experience. The crowds kept getting bigger and bigger as the news of how entertaining the matches were moved through the attendees.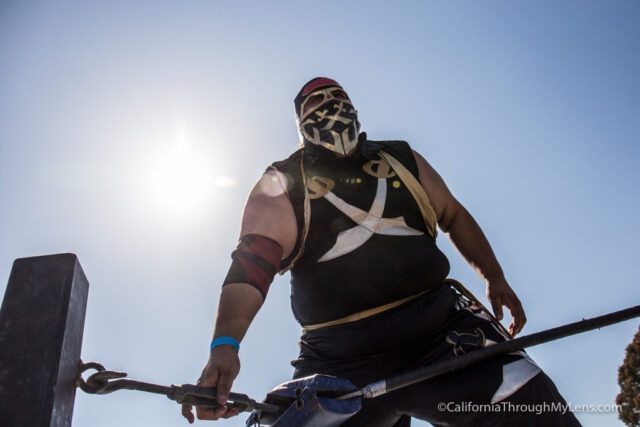 I got a chance to see two matches, and each resembled something you would see on WWF with the crowds cheering as people flew around the ring.
Competitive Eating
Not to be outdone by the Lucha Libre, there was also a taco eating competition in between the final music set.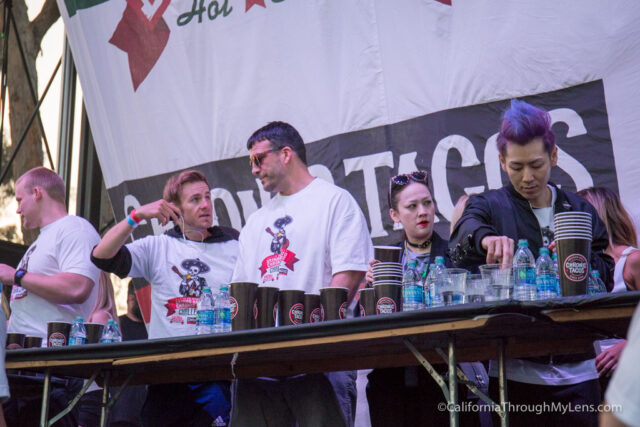 It featured the world-renowned Kobayashi, who you have probably seen before at an eating event on TV. I was excited to see what this was like in person and after Kobayashi had put away 159 tacos in 10 minutes for a new world record, I can easily say it was a completely unusual experience.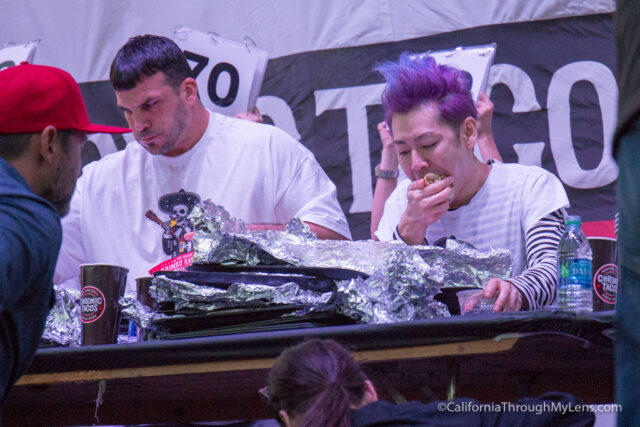 The way the contestants shoved tacos into their faces was both impressive and horrifying at the same time.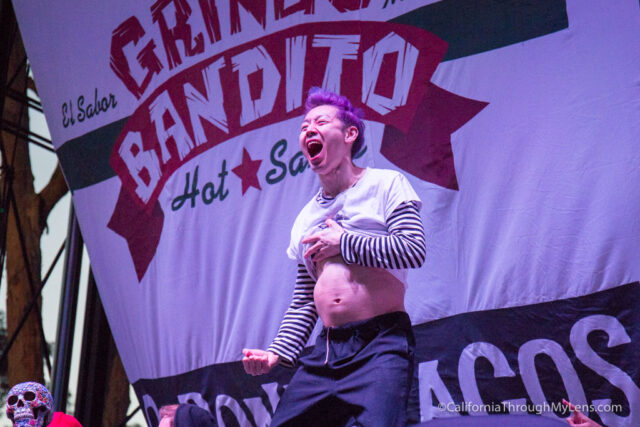 Kobayashi played to the crowd though, and when he won, he jumped up on the table to show off his now protruding belly to the cheering crowd.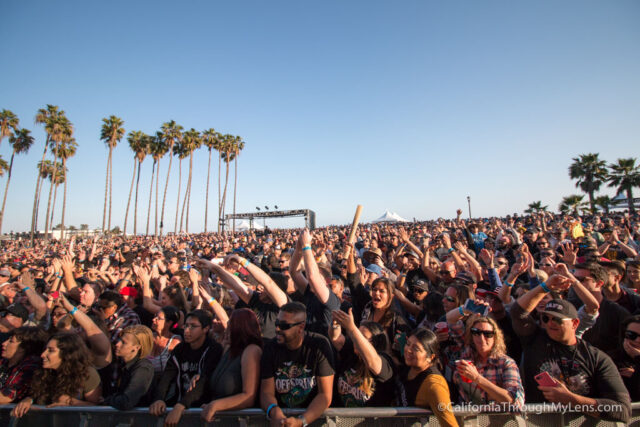 After all, was said and done, we walked like zombies with the rest of the crowd out into the parking lot. It was one of the most fun festivals I have been to in recent memory, and I can't wait to see what they have in store for next year. Let me know what you thought in the comments.
Disclosure: Tickets to this event were provided free of charge, all opinions are my own.