Antelope Valley California Poppy Reserve: Blankets of Orange Poppys
Much like the amazing fall season, California shows its colors in the spring with its wildflowers. I was able to see some during my time in the Mojave last month, but nothing like what was in Antelope Valley this April. If you hear that there is a super bloom (which only happens every couple of years), then make sure you go and see this park as it is a fantastic experience. I went in 2014 and then again in 2019, and here is all the information.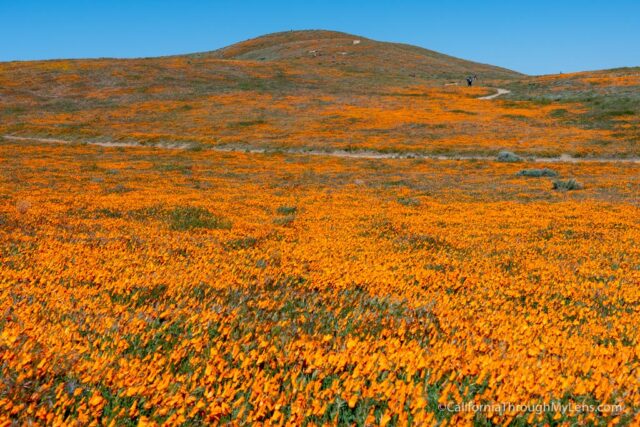 Details
10 dollars to enter the park
Miles of trails and you can go on as many or as little as you want
Some of the best blooms are outside of the park
This information is from my visits in 2014 and 2019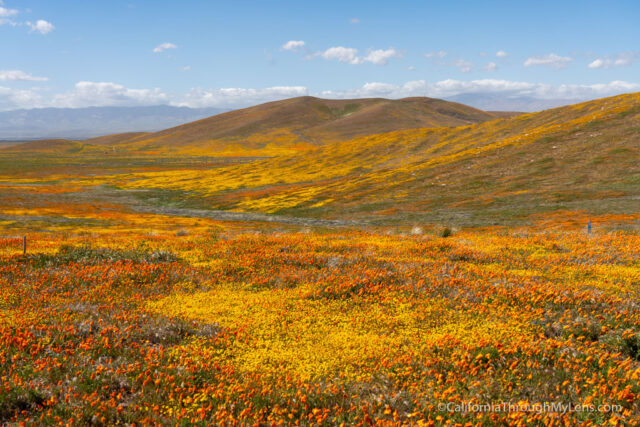 Depending on the year, the blooms at this state park can either be mind-blowing or slightly lacking. The flowers themselves tend to be fickle with too much rain hurting them and to little rain stunting their growth. 2014 had too little rain, but did have an excellent showing during April, and then when I went back again in 2019, it was a super bloom, so it was terrific.
2019 Update
First off, check out the above video I made on the park in 2019.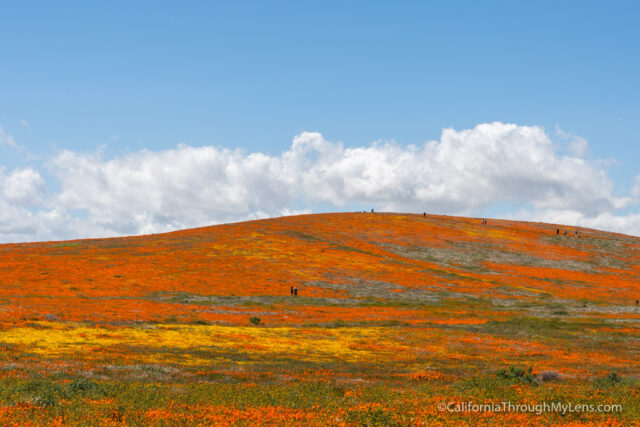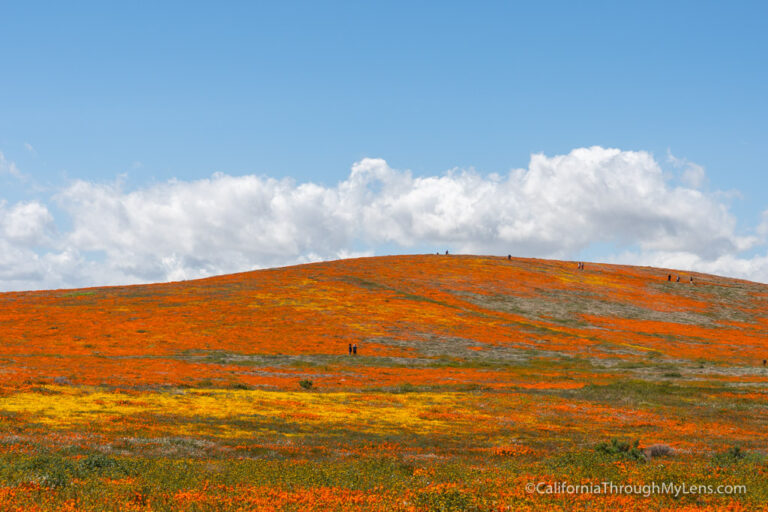 You can read about my original visit below, but in April of 2019, I visited the park again. This year was what they refer to as a super bloom, and it was indeed a fantastic way to experience the park.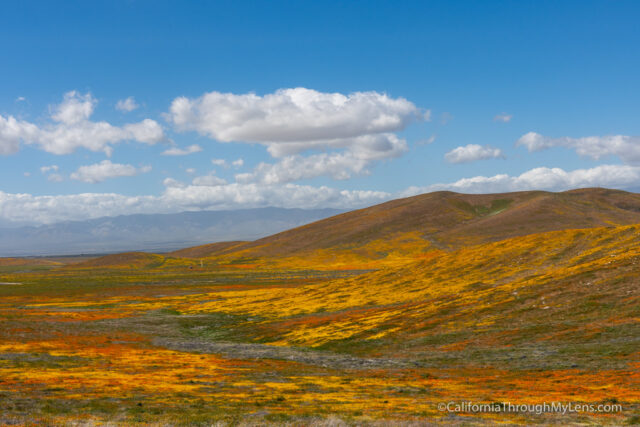 On this visit, I set out from the parking lot and went up to Tehachapi Vista Point. This was one of the best areas to see the blooms, but honestly, the whole park was amazing.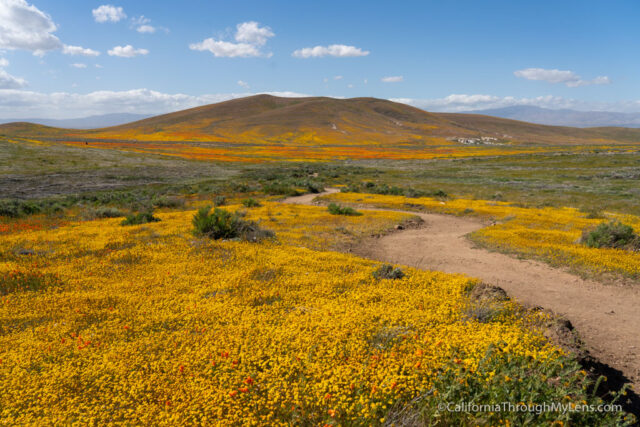 From there, I heading down the Poppy Trail North Loop and saw many more great views.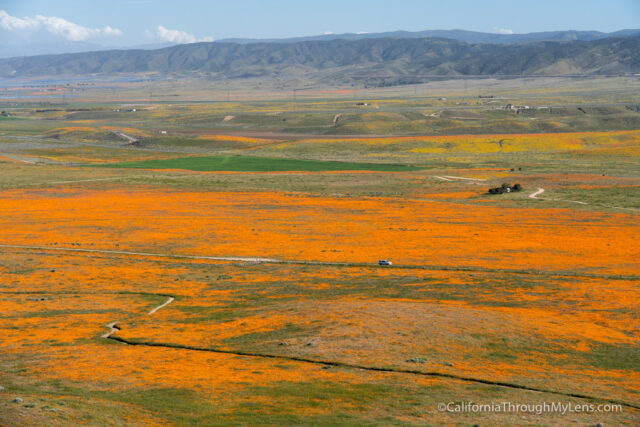 After making that loop, I went up to the Kitanemuk Vista Point, which is one of the tallest in the park and has views of the entire reserve.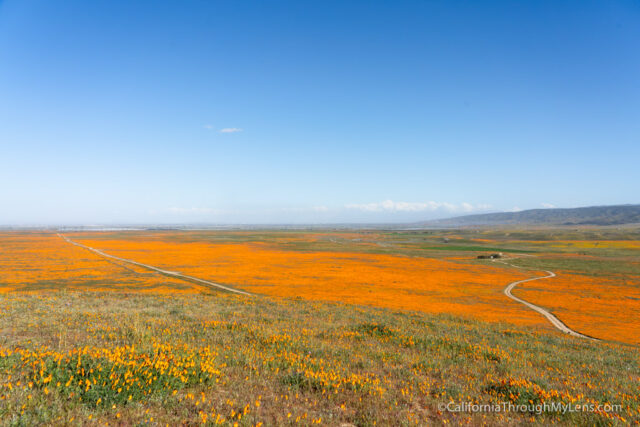 Lastly, I ended my time by going to the Valley View Vista Point, which is near the parking lot.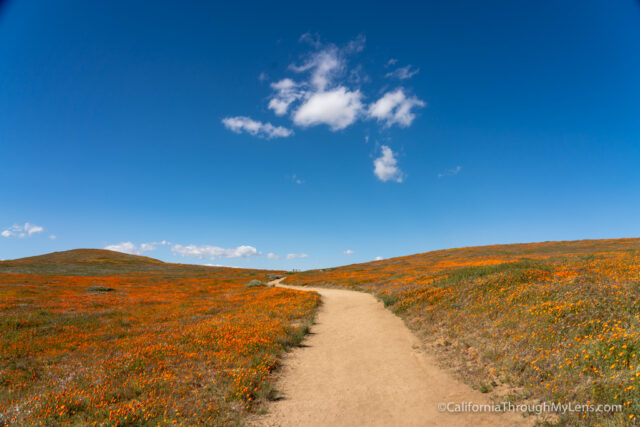 I did over 3 miles of hiking here, and if you get a chance, go in April 2019 as it is fantastic right now. You can read about my trip in 2014 below as well.
2014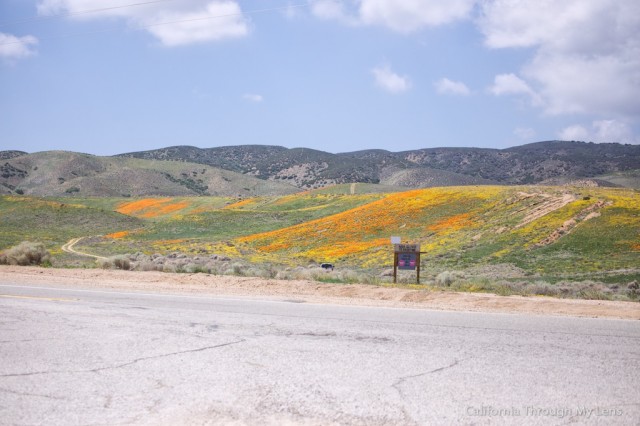 If you are coming from any southern part of CA up Highway 14 then make sure to get off on Avenue K and head out that way. Some of the best blooms we saw were before we even got to the park, right around Ave K and 110 St. I would recommend stopping there on the way so that you can get some good shots before entering the park, especially with some of the yellow flowers that are around.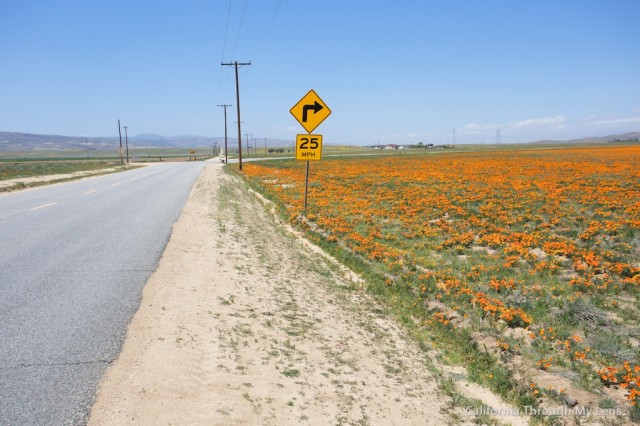 When heading into the park, be prepared to wait. On a good year, like 2019, lots of people descend on the park, and it is jam-packed. I waited about 20 minutes on a Tuesday at 2 PM. When I went, it was also incredibly windy, so throw a jacket in your car just in case.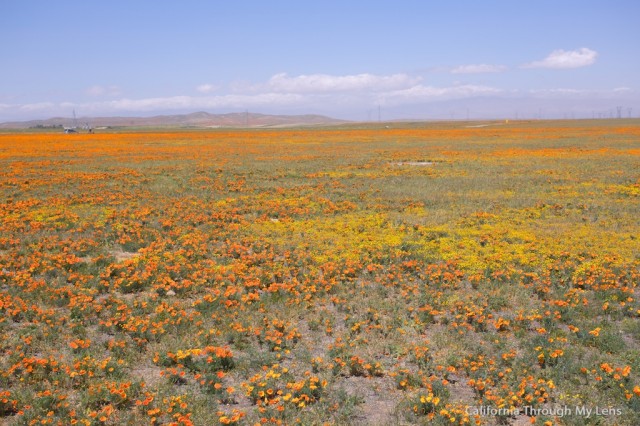 That being said, it was still worth the price of admission. The lady working the desk gave us recommendations of where to see the best flowers, so we fought the wind and headed to the different spots.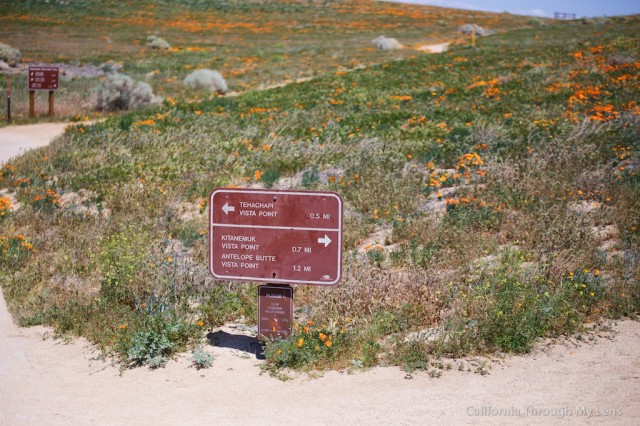 It was beautiful, there was a ton of blue/purple flowers all over the hillside, and the mixture of them with the poppies was great for photography. I took way more photos than I needed to.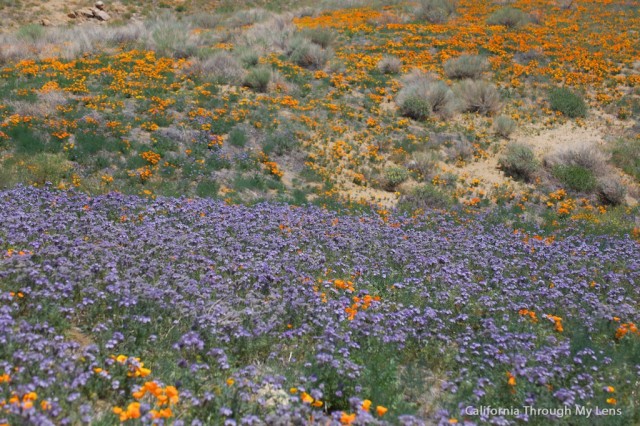 This area was also the tallest part of the park, so it provided a 360-degree view of the rest of the reserve.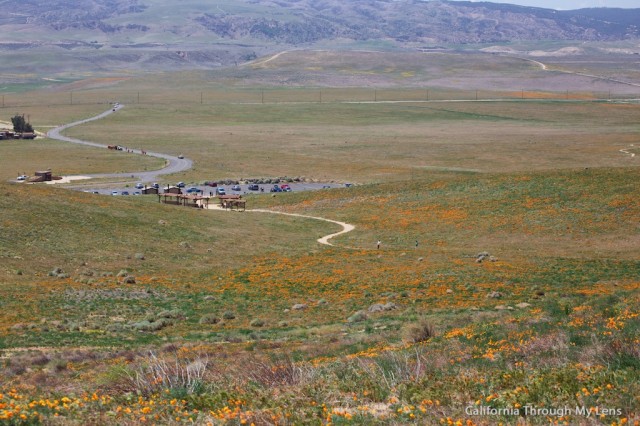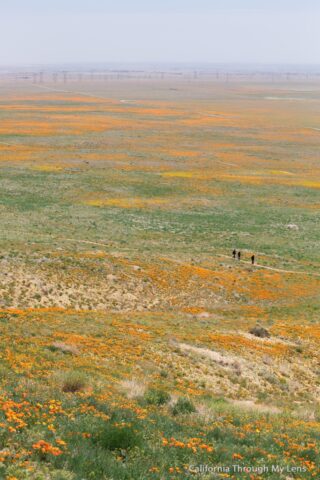 Since the wind was so intense we didn't do a lot of the trails in the park. I am not one to complain about wind, but it was insane.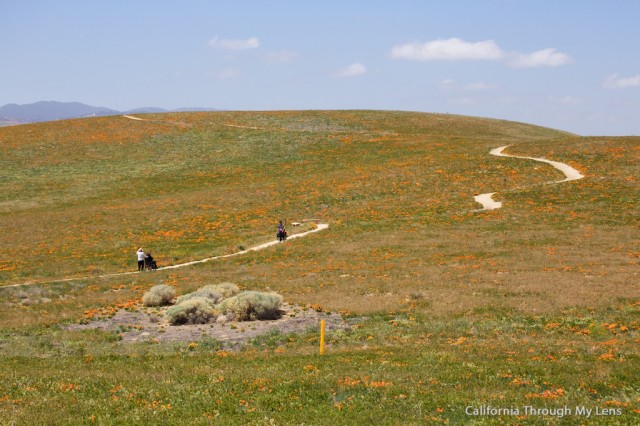 Here are some of my favorite pictures.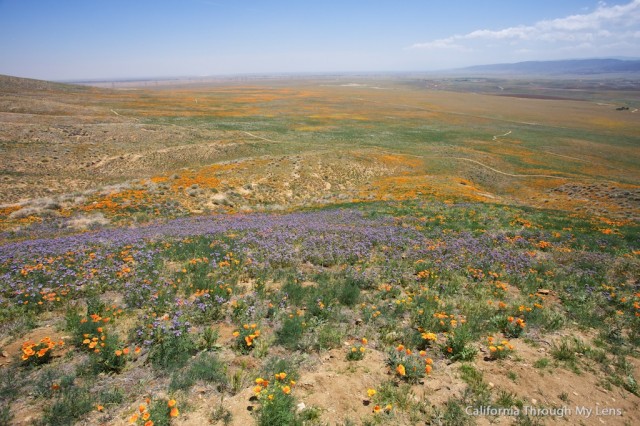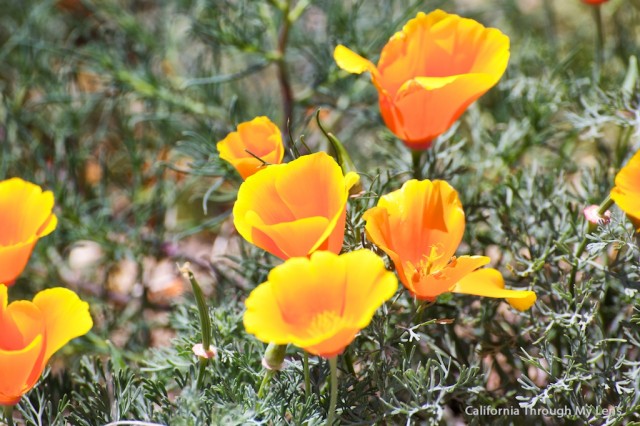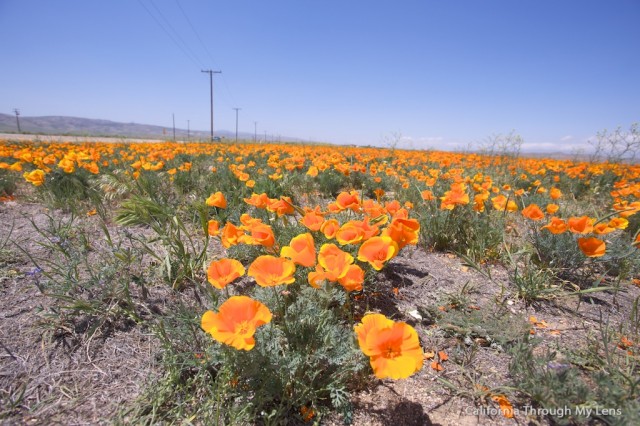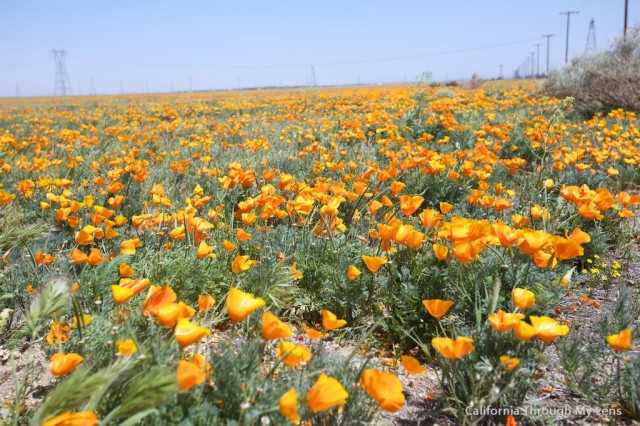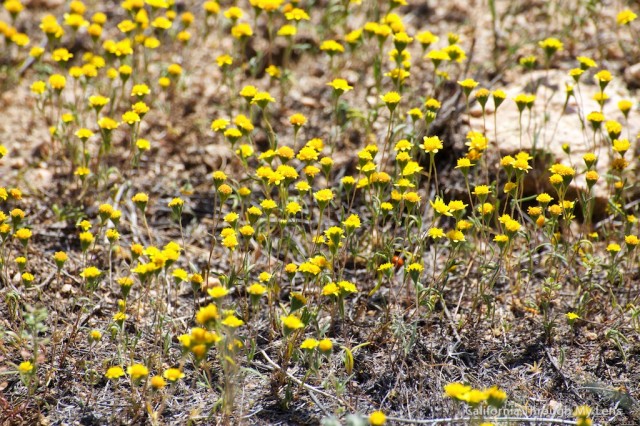 Really though, you need to go and experience this for yourself as it is a fantastic experience, one that I cannot recommend more. I am not sure how long the flowers will be there, but I would think you could still go for the next two weeks and see them. You can see the park updates here.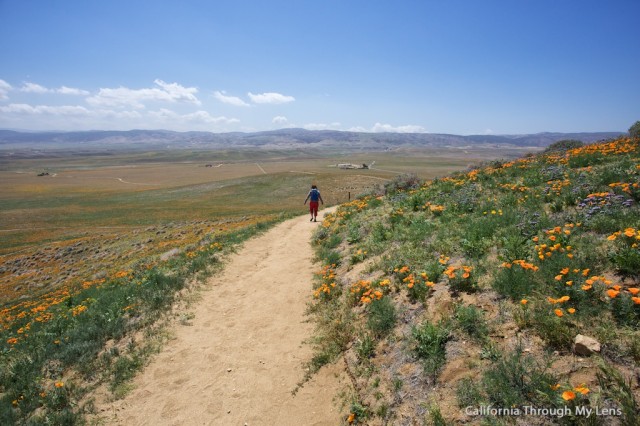 Let me know what you think in the comments.