The Pines Lakefront Restaurant in Big Bear
The Pines Restaurant in Big Bear is one of those places that is perfect for a nice relaxed meal or a romantic dinner out. The sizeable one-room restaurant is spacious and has beautiful views of the water, especially as the sun is going down. I got a chance to check it out a few weeks ago, and here is my full review.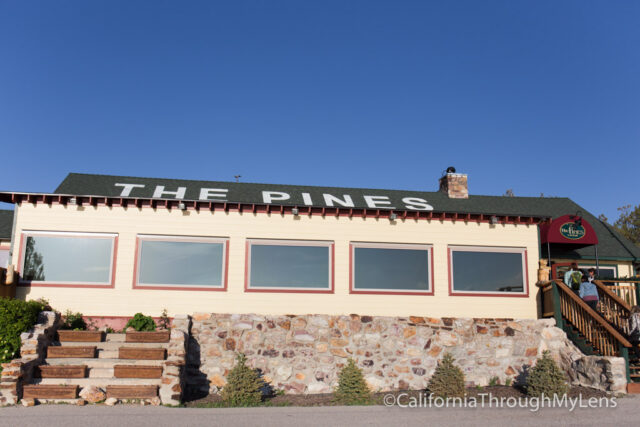 Details
Cost: $20-$25
Location: 350 Alden Rd, Big Bear Lake, CA 92315
Getting There
The Pines is located about 5 minutes from downtown Big Bear. You get to it by turning on Alden Road from Highway 18 and heading down to the water.
The Restaurant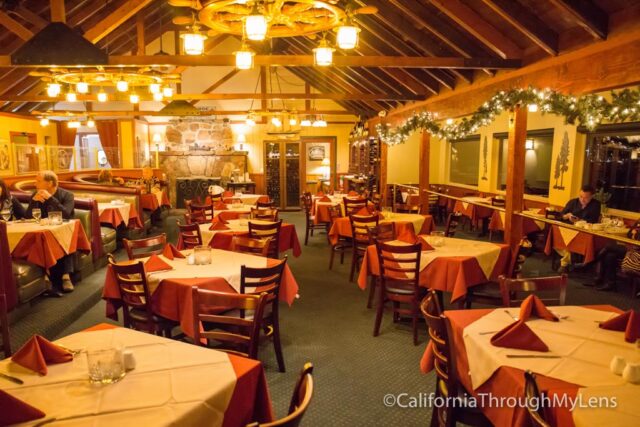 The Pines is next to a small parking lot overlooking the water. It is one of two places to eat on this little peninsula.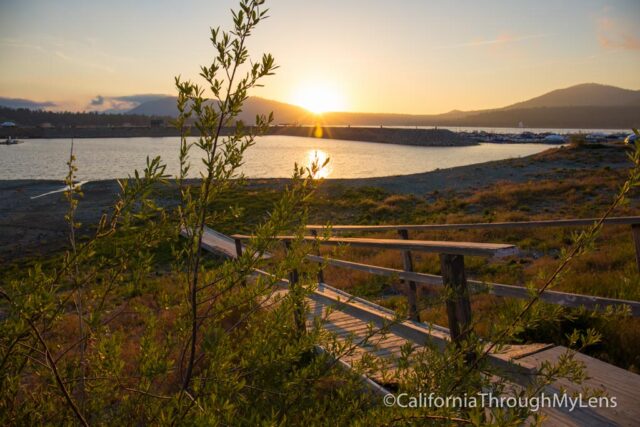 I got there in time for sunset, so I spent a few minutes photographing an old dock across from the restaurant before heading in.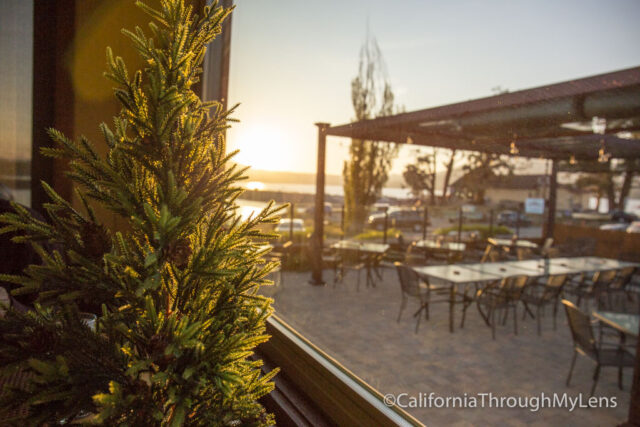 The Pines has lots of seating inside and more on the patio for busy summer nights. We sat inside and got to listen to Michael Cross play the piano while dining.
The Food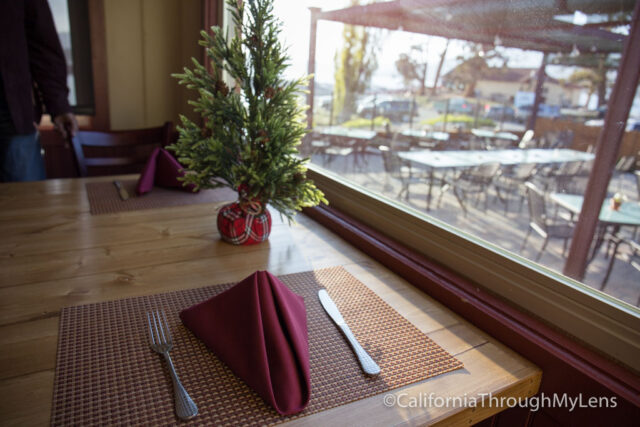 The menu has all sorts of fun options on it, ranging from seafood to ribs. There were a half dozen specials when we went as well, which rounded out the offerings. I had a hard time selecting since it all sounded so great, but here is what we got.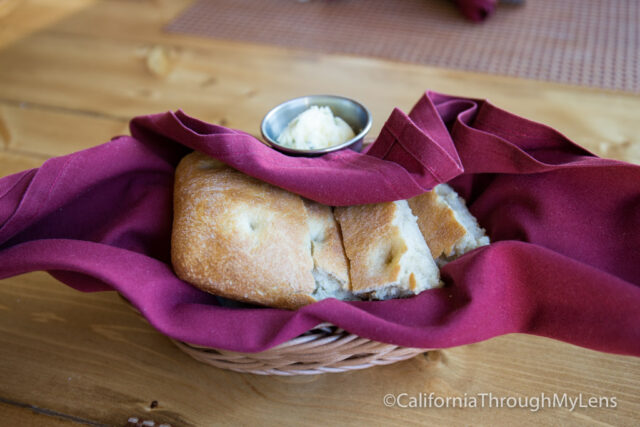 Upon sitting down, we were met with homemade bread, and hand-churned butter. The butter is light and fantastic, and it was an excellent way to start the meal.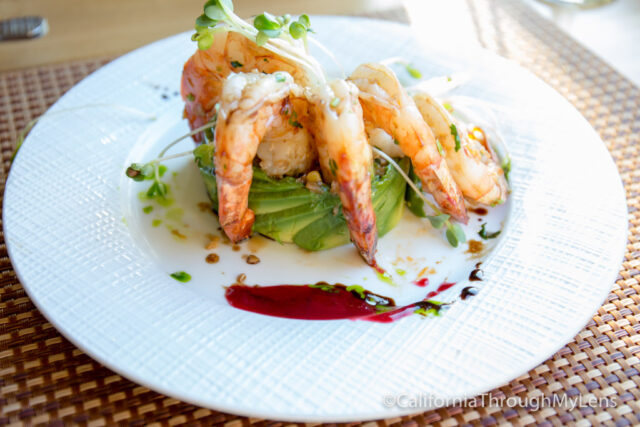 Shrimp and avocado with chipotle sauce – This appetizer came with fresh avocados, corn, and big pieces of shrimp. It is hard to beat anything with shrimp and avocado.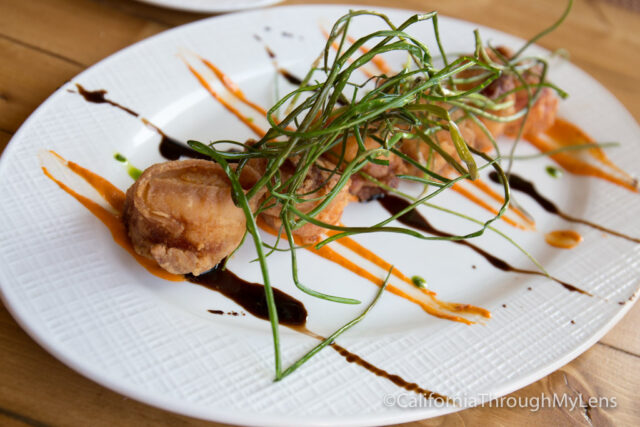 Lightly fried scallop wrapped in bacon – The preparation is fantastic, and the flavor is smooth without being overpowering. It has a good light crunch, a subtle saltiness, and a big flavor. This is one of those appetizers you could eat as a meal.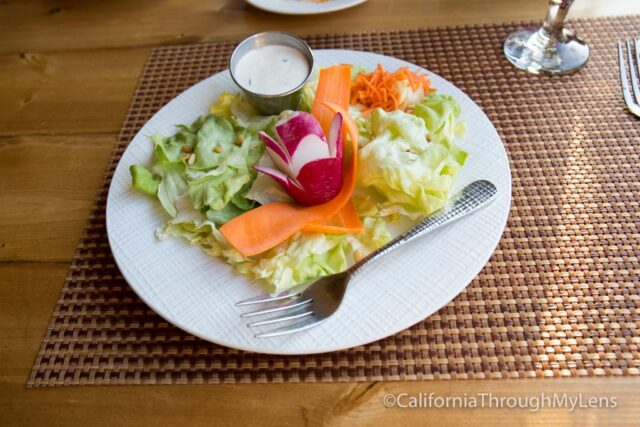 I ordered the salad to go with my dish, and they had a fantastic homemade ranch dressing. The dressing is a little spicy, which I loved. There was also a homemade blue cheese dressing as well.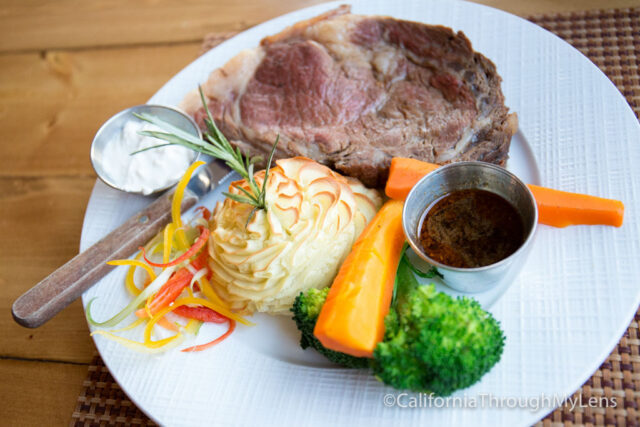 Prime rib – My prime rib was an excellent cut of meat cooked to perfection. The garlic horseradish that comes with it is not too spicy, and it works well with the homemade au jus. It comes with garlic mashed potatoes that are crunchy outside with a soft inside; this is from being cooked then put in the broiler to add the crust. The potatoes weren't my favorite, but it was certainly unique, and I appreciated that.
Here are a few more entrees that the group got: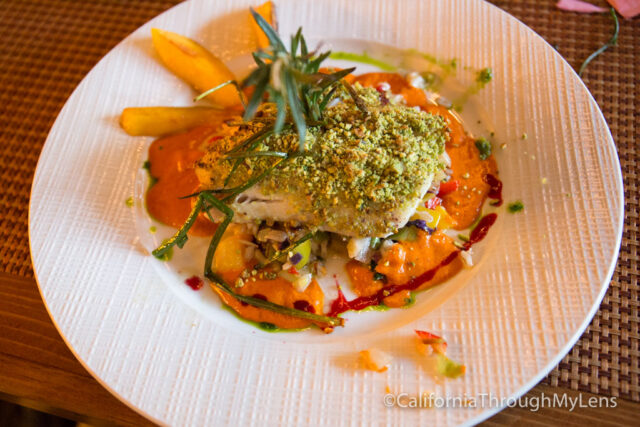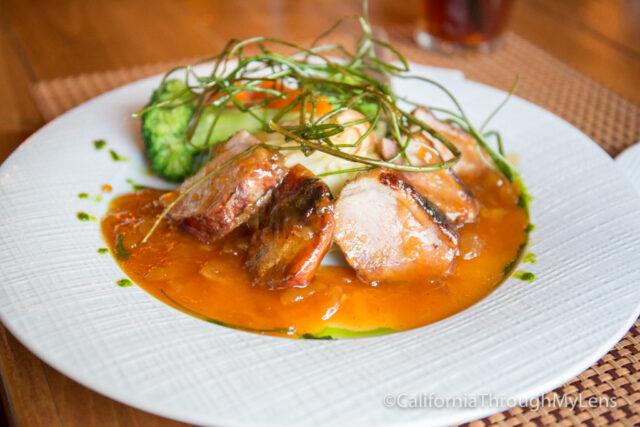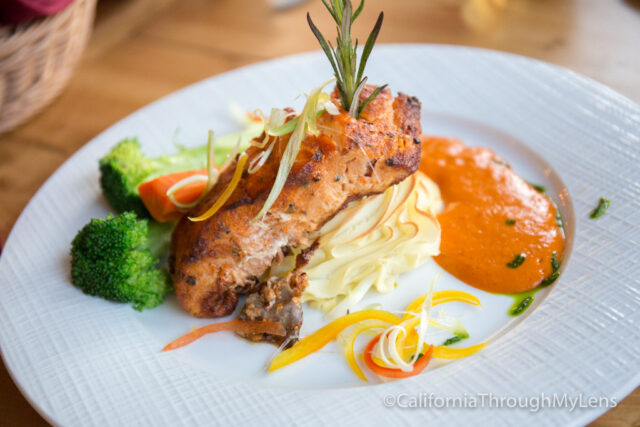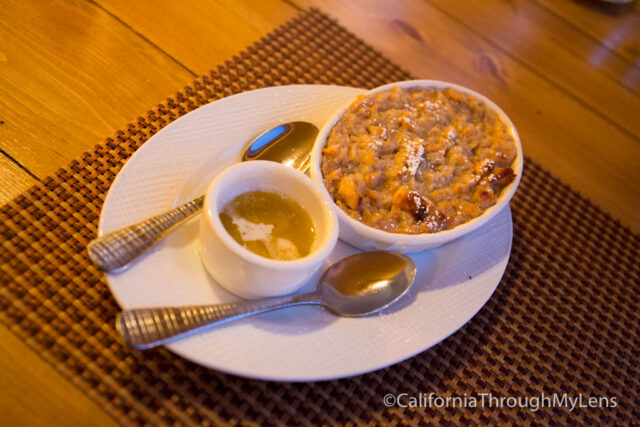 For dessert, I went with the bread pudding, which is also homemade, and which had a bourbon butter sauce. It was delicious and full of flavor with a strong buttery taste. I love bread pudding, and it was hard to argue with this one.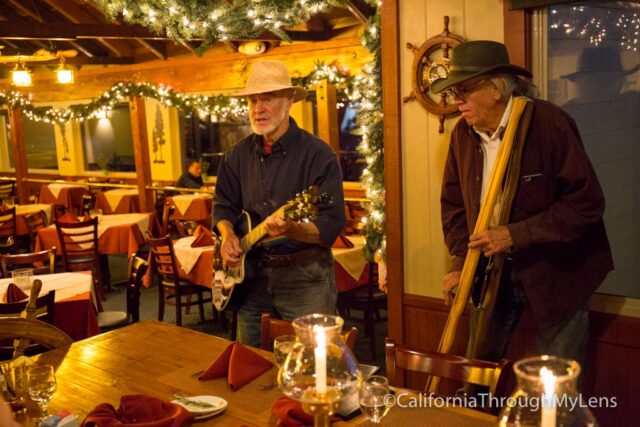 I was impressed with my meal at The Pines. Everything from the ambiance and the views to the food and entertainment was top notch. We even got to see Captain Jack, who drove us around the lake earlier, stop by and play a few songs. I recommend it if you are looking for a fancy dinner in Big Bear. Let me know what you think in the comments.