Roughley Manor Bed & Breakfast: 29 Palms Historic Hotel
Disclosure: This hotel stay was provided free of charge; all opinions are my own.
Roughley Manor is the perfect example of something you would not expect to find in the California desert. This beautiful and historic bed and breakfast is a fantastic spot to stay at with lots of eclectic, fun touches and a beautiful property you can explore. All of this, along with the fact that it is just minutes from the entrance to Joshua Tree National Park, makes it an easy recommendation for a pleasant stay in the desert. Here is all the information.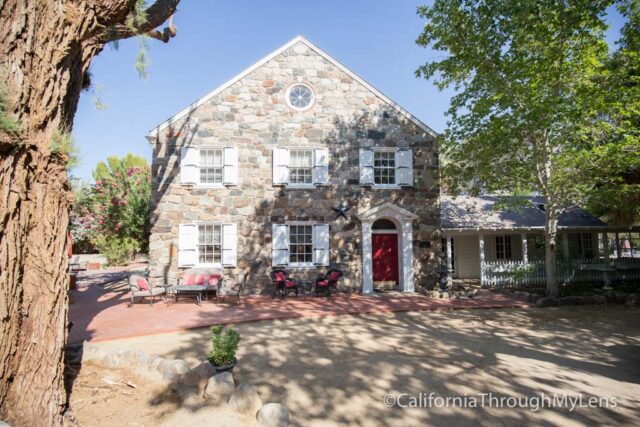 Details
Amenities: Flat screen TV, Kitchenettes in some rooms, pool, outdoor chess table, gardens
This information is from my visit in 2016
Getting There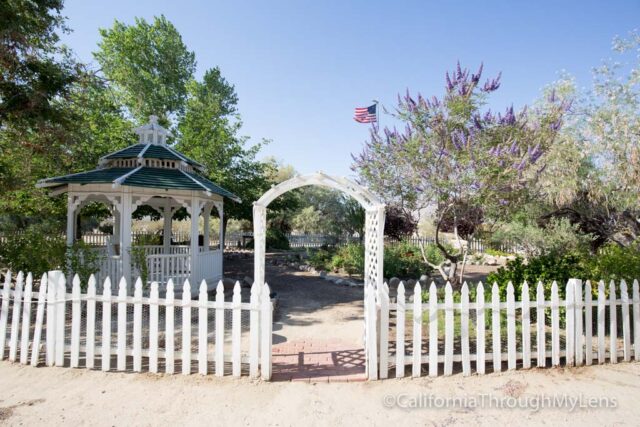 Heading through 29 Palms on Highway 62, you will get off at Utah Trail then proceed down to Joe Davis Drive, which is a dirt road that will take you to the manor.
History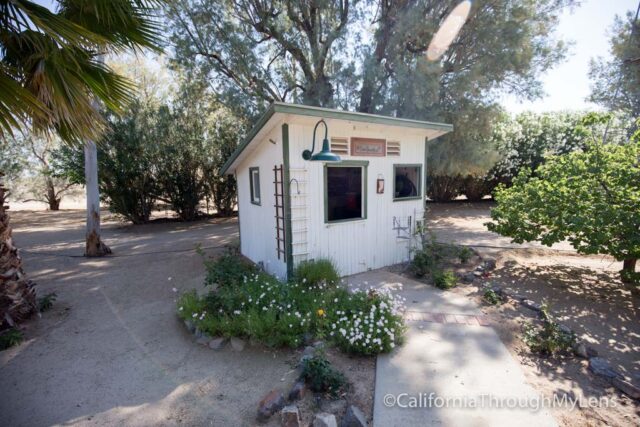 Here is the history from their site, which you can read more about here
The original Campbell's Ranch was established in 1925 as a 160 acre Homestead by Bill and Elizabeth Campbell. They came to the area because Bill had gotten Mustard Gas damage to his lungs during WWI. Due to the dry climate, Bill healed from the lung damage, and they lived a full life in the desert. Bill eventually passed away in 1944, and Elizabeth sold the Homestead to Ali Wrubel. Ali was a songwriter from Hollywood who wrote Zipity Doo Da, Gone With The Wind, Lady From Twentynine Palms, and numerous other famous songs from that era. The house changed hands two more times before Jan & Gary Peters purchased it in 1994 with the idea of turning it into a Bed & Breakfast. The property now consists of approximately 25 acres. The name "Roughley" was Jan's family name. Gary retired from the Marine Corps two and a half years later after 32 years, and they have run the Manor together ever since.
The Manor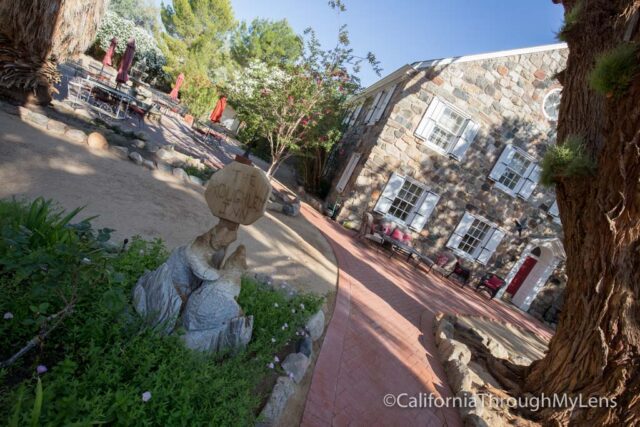 The main building of the old homestead is where you will check-in and have your breakfast. It is a beautiful and historic stone building with a large dining area complete with a fireplace.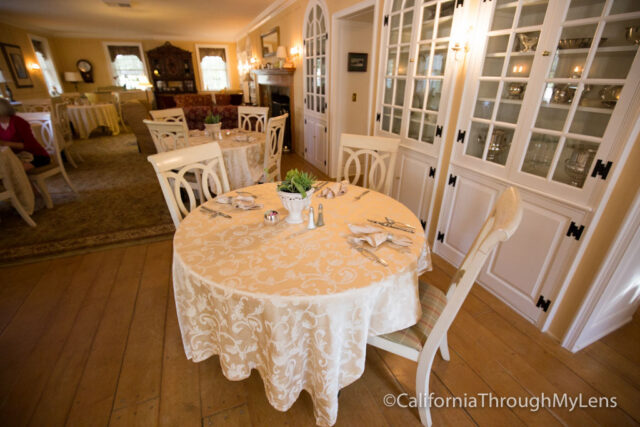 The upstairs holds two rooms, one of which is called the Magnolia Suite and which features a stunning living area and a separate bedroom. I stayed in another building on the property, but I was able to peak my head into this room as there was no one staying there that day.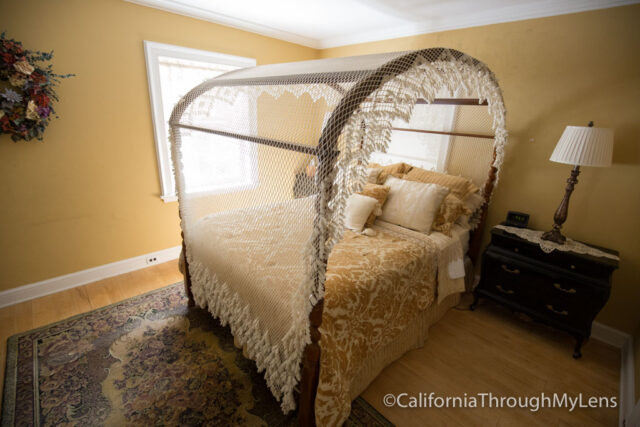 Behind the main house, there is a pool and spa, as well as a few small gardens you can stroll through.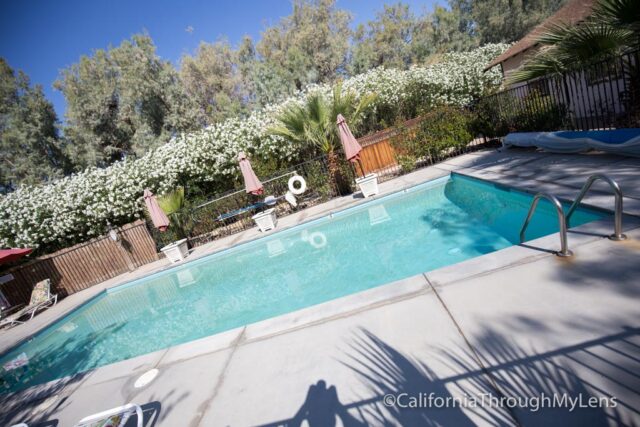 In front of the manor is a fun old bed and breakfast hut as well as a large bird feeder that I saw dozens of birds at while I was there.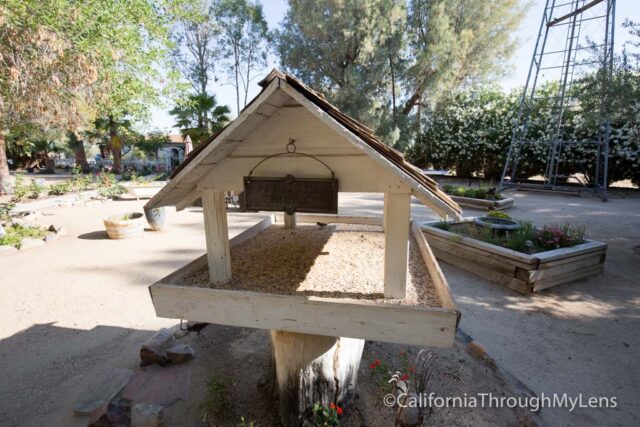 Near the entrance to the manor, there is stone seating with a chess set and stone chess pieces on top. It was well shaded and provided a great place to sit for a game of chess.
There is one more garden across the dirt road which has a gazebo, flag pole, and a lot of beautiful flowers.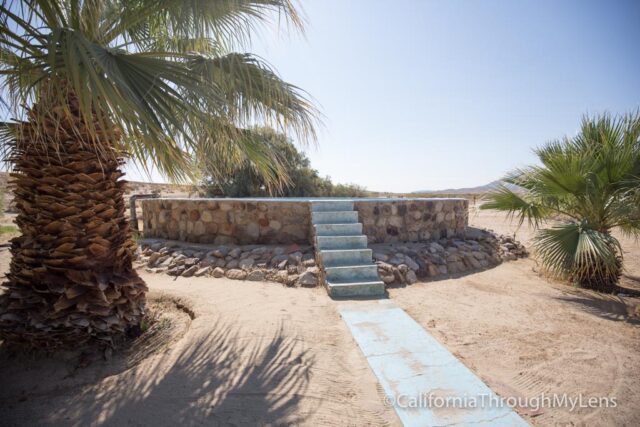 I went and explored the back of the property as well, where there was an old stone pool that is no longer in use.
The Rooms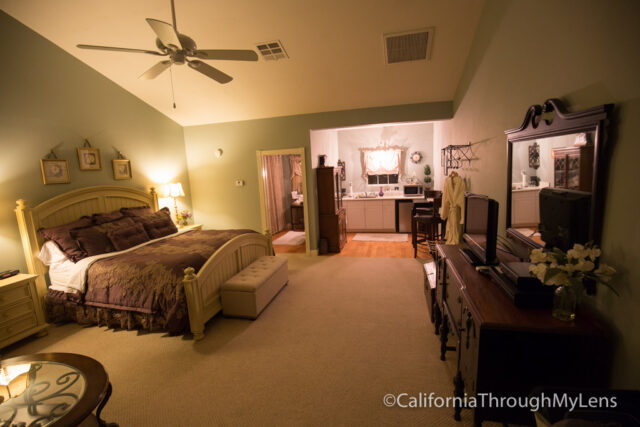 My room was immaculate with its vaulted ceilings, a king size bed, and two overstuffed chairs.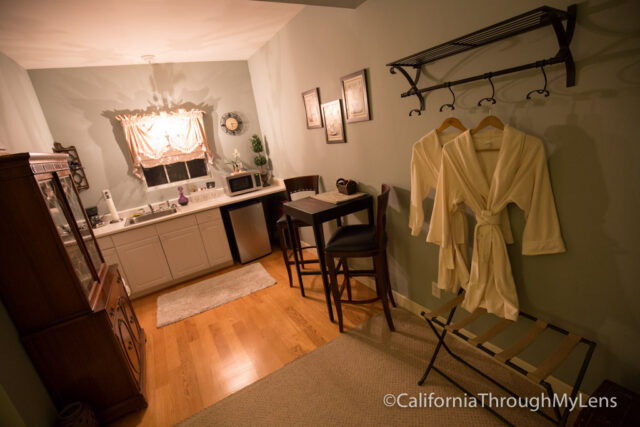 I even had a set of robes and a small kitchenette I could use with a sink and microwave.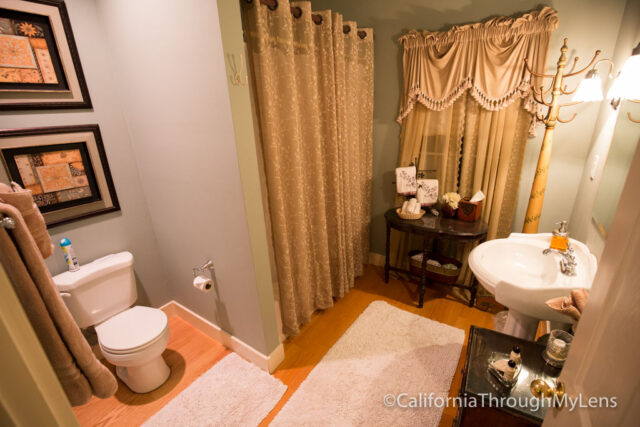 The bathroom was large as well, and it had a spa tub and lots of soaps and lotions.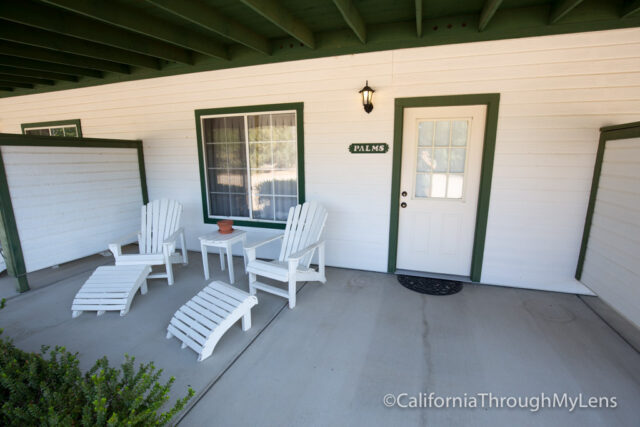 I loved being in the room as it did not feel like you were out in the desert, it had a peaceful charm that made it one of those places I could easily see myself going back to. I used this room as a way to explore Joshua Tree National Park and return to plush comfort after a day of exploring.
The Breakfast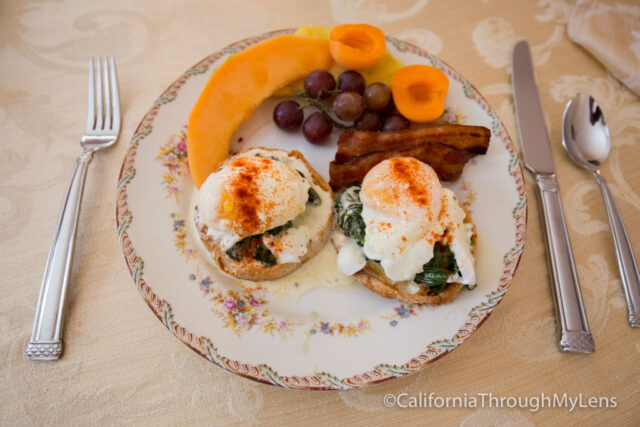 Of course, as a bed and breakfast you have to hope the food is good as well. I can easily say that it was as I was greeted with amazing Eggs Benedict, complete with a fresh homemade hollandaise sauce. The highlight for me was that there was a basket of fresh apricots and a plate of cookies as well.
All in all, I highly recommend Roughley Manor as it is just a great place to relax in luxury in the desert. I really enjoyed my time there, and I am sure I will be back. Be sure to check it out and let me know what you think in the comments.