Getty Villa Museum in Pacific Palisades
When researching museums in Los Angeles, you will find the Getty's two locations coming up time and time again. The main Getty Center is one I have been to many times and a place that you can spend days exploring. The smaller but still impressive Getty Villa focuses more on the sculptures and gardens, and its a great place to spend a few hours. Here is all the information on this free museum.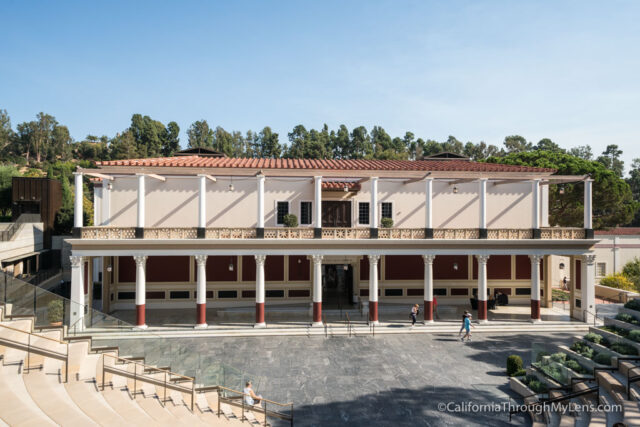 Details
Free to enter but must get tickets in advance online
$15 to park
Location: 17985 Pacific Coast Hwy, Pacific Palisades, CA 90272
This information is from my visit in 2017 and 2020
Getting There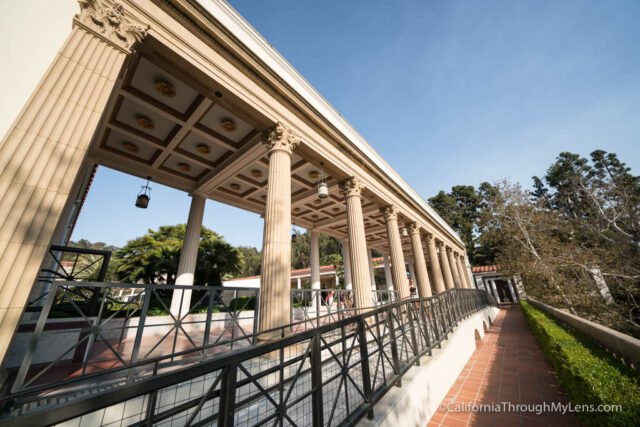 From Santa Monica, you will want to head north on Pacific Coast Highway. After 5 miles you will see the sign for a right hand turn on Getty Villa Drive. This is easy to miss as it sneaks up on you, so be sure to keep your eyes peeled. From here, you will drive up a small hill, pay for parking, then park in the massive structure connected to the museum.
The Museum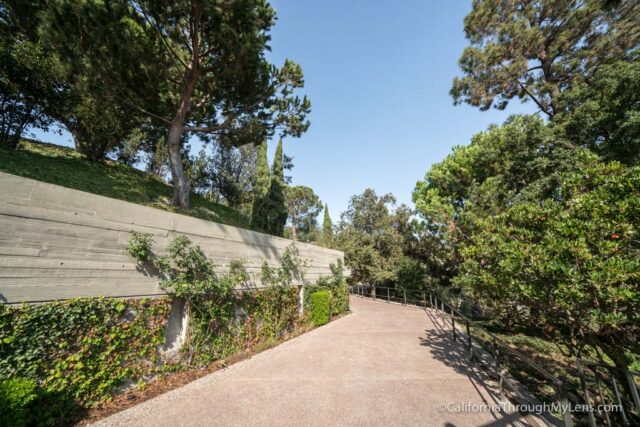 After exiting the structure, you will follow signs to enter the museum. They checked my tickets when I paid for parking but did not recheck them at the museum. The path to the museum bends around well-manicured gardens before you make it to the outdoor theater, which is the first attraction.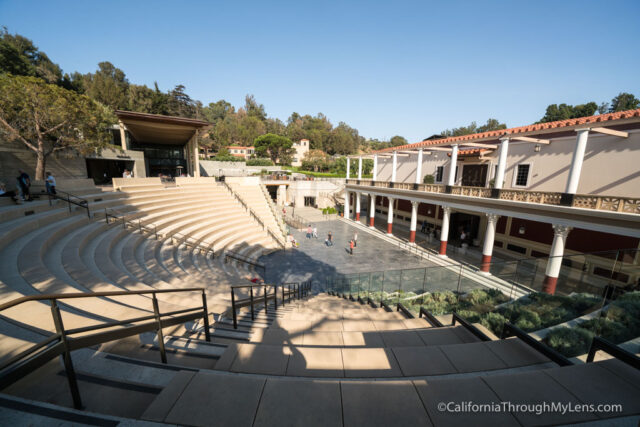 The outdoor theater is massive, and during the day, it seems to be the place where people just sit and relax.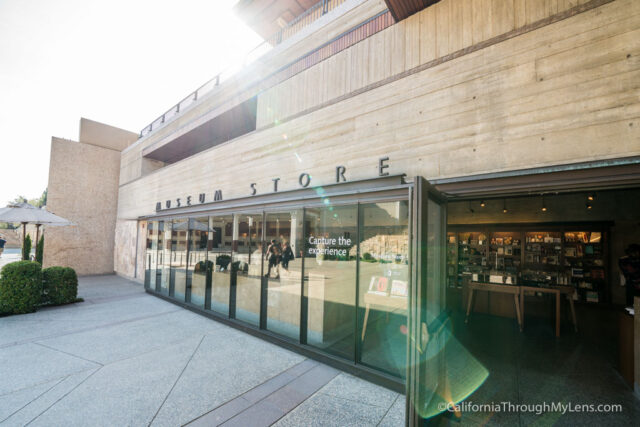 Next to the theater is the museum store and the cafe. From there, you will want to walk down the steps and enter the museum itself.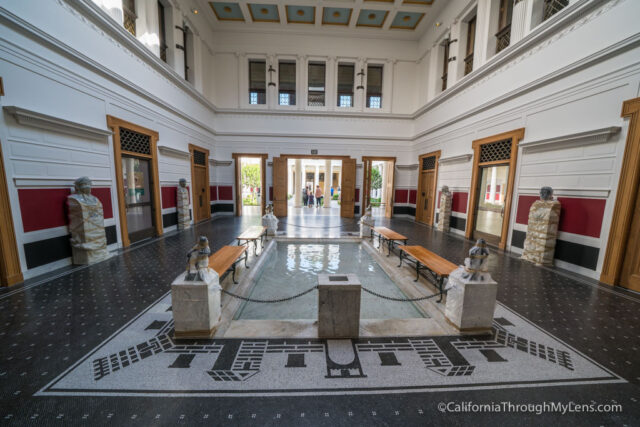 The museum entryway is beautiful, and there is a room connected to it that shows a history video on how it came to be.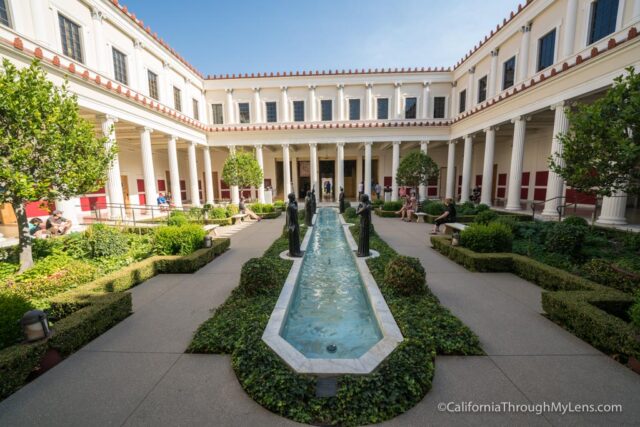 This leads into the Inner Peristyle, which has a couple of fountains and lots of plant life.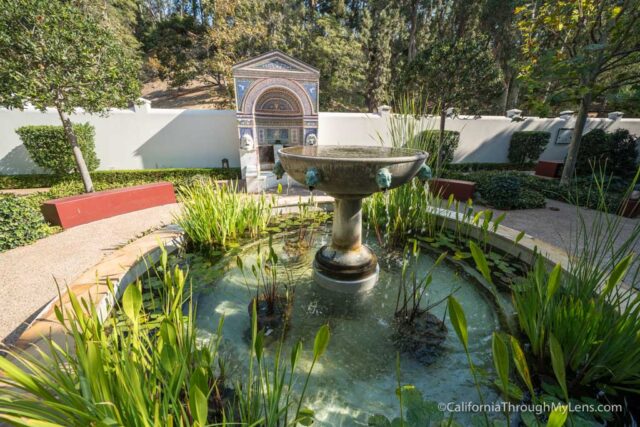 From here, most people go to the East Garden, which is serene with two more fountains.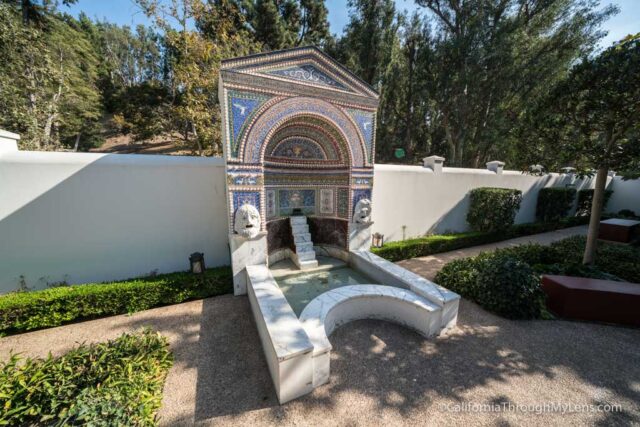 After visiting the East Garden, we went upstairs to see the current exhibits. When I went, it was largely mosaics from all over the world, and I really enjoyed it.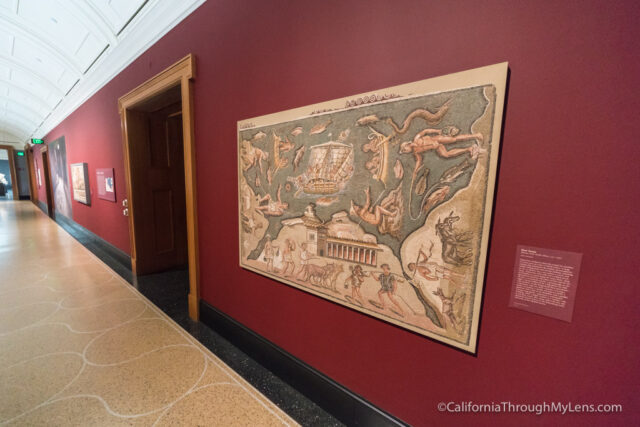 It was refreshing to see such a distinct kind of art on display here, and I spent a lot of time walking around and checking them all out.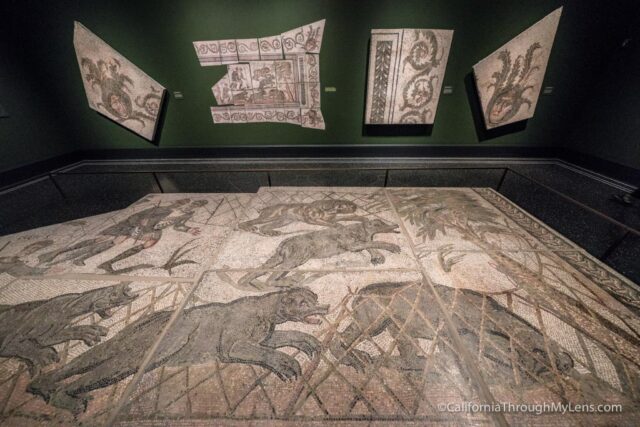 There is another section that had sculptures, ranging from full body casts to just the head.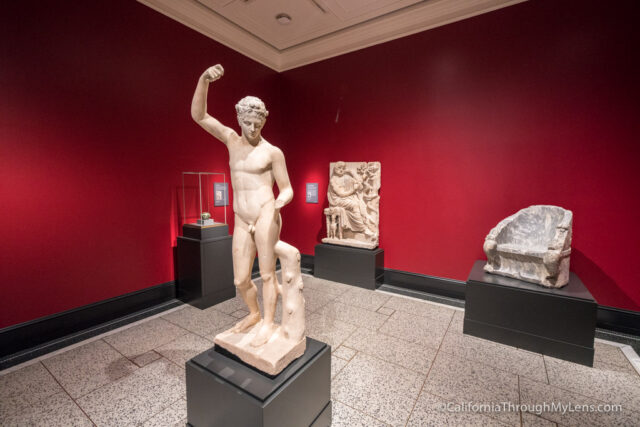 I always find these impressive as it is crazy to think about chiseling all of that detail out of stone.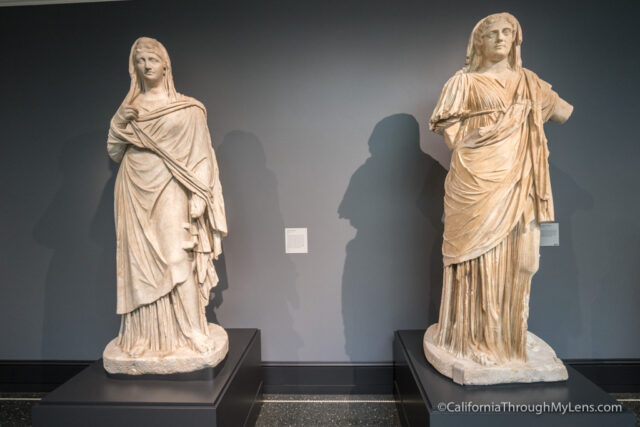 From there, we headed out to the Outer Peristyle. This is the most famous part of the museum, but unfortunately, it was closed and will be closed until early 2018 for sandblasting and fixing old pipes. Update 2020: The pool is open again and it is fantastic to see.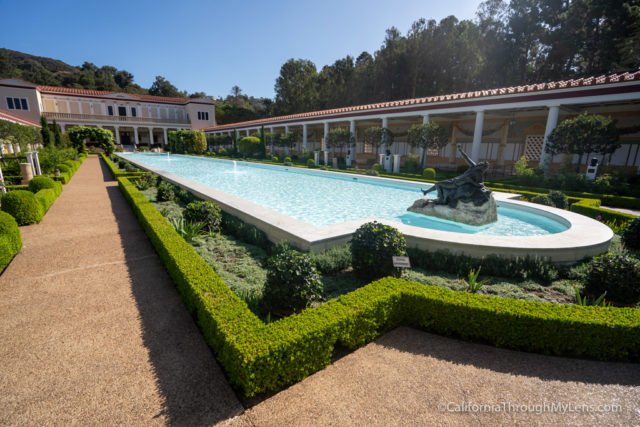 Be sure to take some time walking through the exterior and looking at the pool and the art that is out there.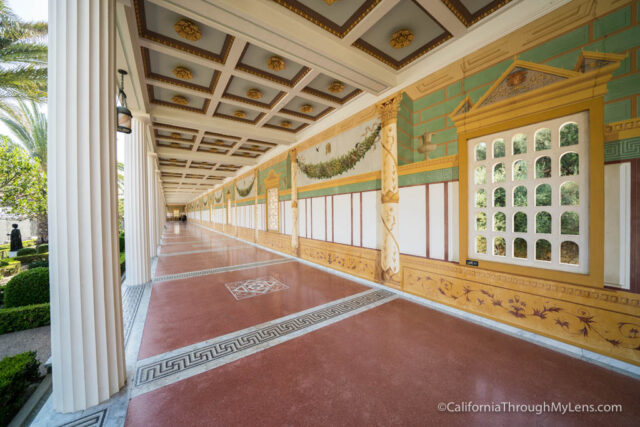 Also, there is a great view of the pool from the second story patio as well.
From here, the last stop is at the herb gardens.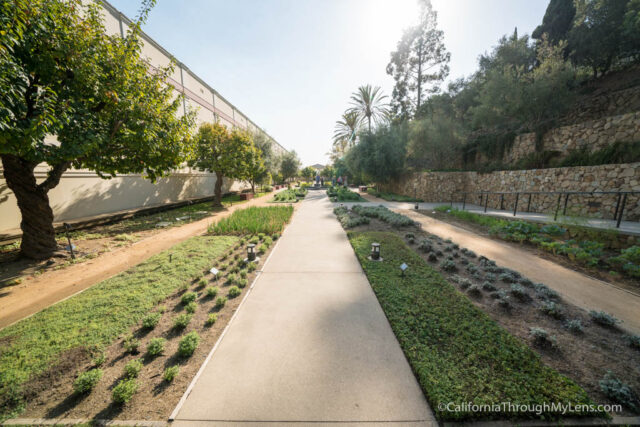 The herb garden is a beautiful and peaceful area that has lots of unique plant life and has benches you can sit and enjoy.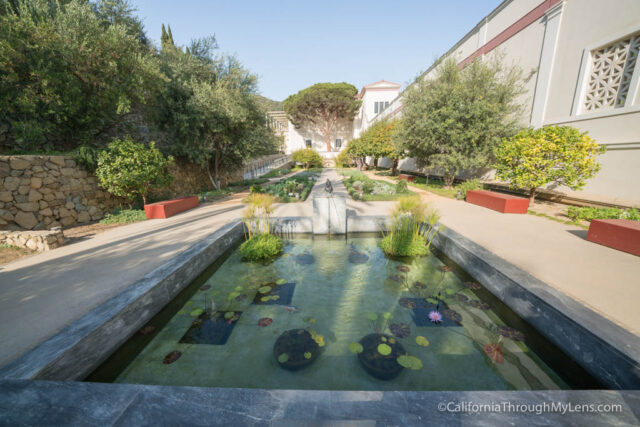 There is also an enclosed walkway of vines that seemed to be a favorite spot for Instagram shots from all the people I could see taking them. After exploring the garden, we headed back to our car and completed our time at the Getty Villa.
Video
Here is a video I did on both Getty Museums.
I enjoyed my time here and recommended that you visit it if you have the chance. It is a beautiful museum but not to large to be overwhelming, especially for those that don't know too much about art like myself. Let me know what you think in the comments.