Newport Beach Christmas Boat Parade: Where to Watch the Event
Every December for the last 110 years the Newport Harbor has transformed into a magical Christmas world through the lavish decorations of the massive yachts and boats that participate in the annual parade. This is a very un-traditional way to get into the Christmas spirit, one that is a unique representation of what California is with its beach vibes. While the amount of money spent on creating these Christmas boats is a little overwhelming, it is a fun Southern California experience to watch them slowly parade through the harbor on a cold December night.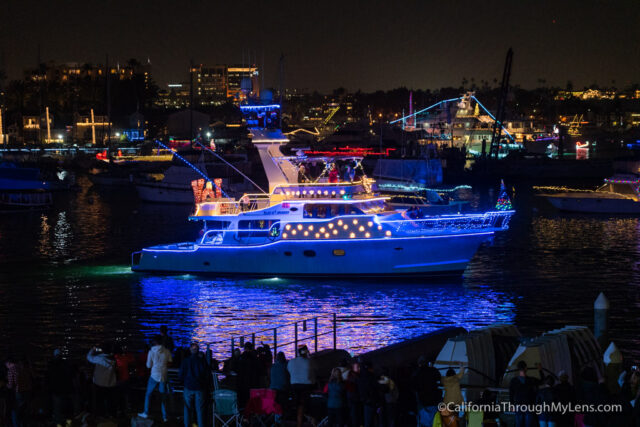 Details
Only 4 nights each year.
Free as long as you can find a place to park, or paid if you book a boat
Update 2018 – Video
I got a chance to go back to the parade in 2018 and made a video of my experience below.
How to View the Show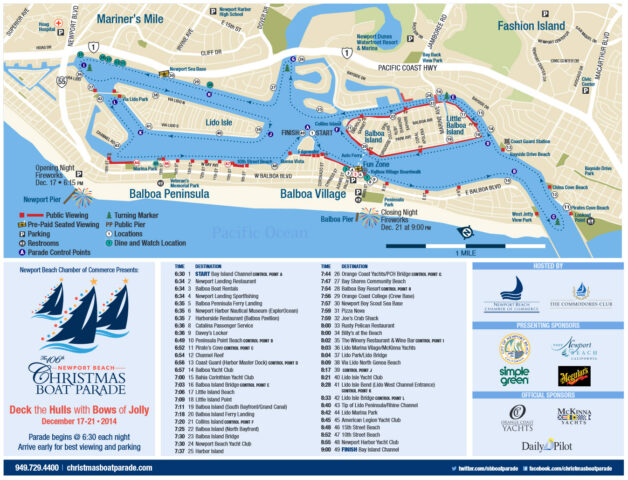 There are many ways to view the show ranging from free to expensive, and here they are:
On a Boat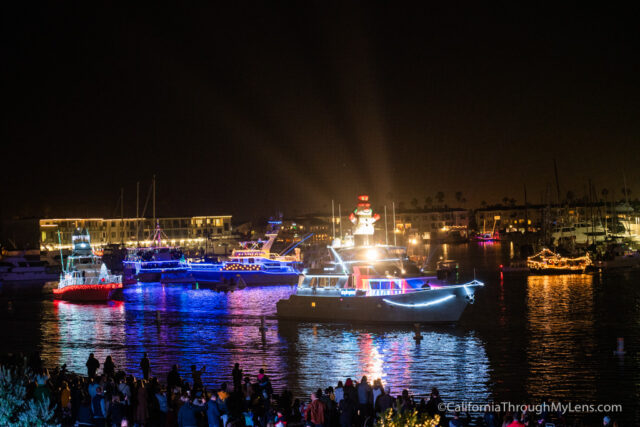 If you are interested in a more relaxing experience, consider booking a cruise on one of the many boats that sail through the harbor — most cost between 30-50 dollars for an hour or two boat ride. Many also come with a free drink to sip while watching the boats as well.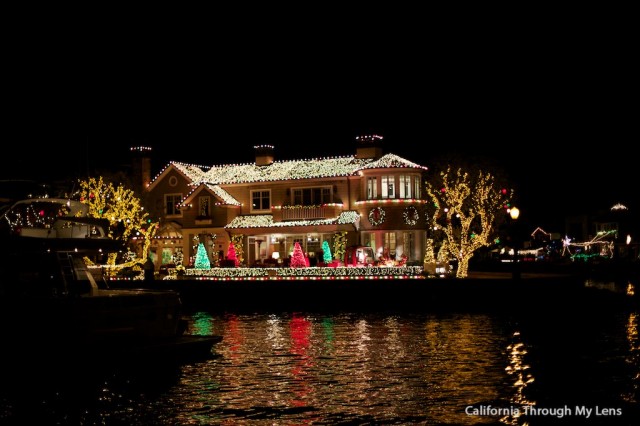 The boat slowly cruises the harbor to see the lights along the shore of Balboa Island and to see the many ships parading or sitting in their docks. This is an excellent way to experience the parade as you can see a lot and you do not need to fight the crowds. You don't get to see as many boats as you would by watching from the shore though.
Public Viewing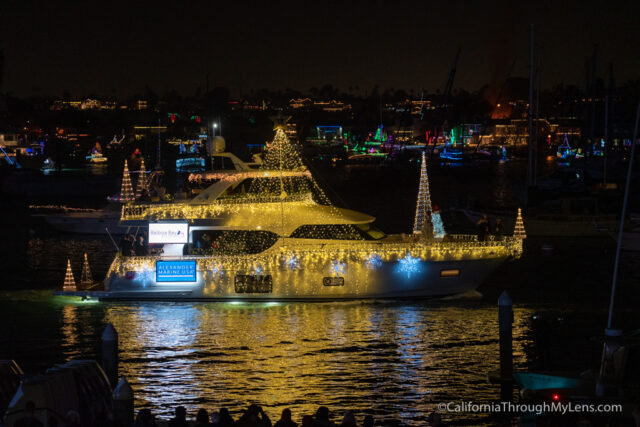 If you do not want to take a boat, then you can grab a seat or just walk along the harbor and get a pretty good view from most locations. You can also walk along Balboa Island itself to see both the houses on one side and the boats on the other. If you can find parking, then it can be a great and relaxing way to watch the boat parade at your own pace.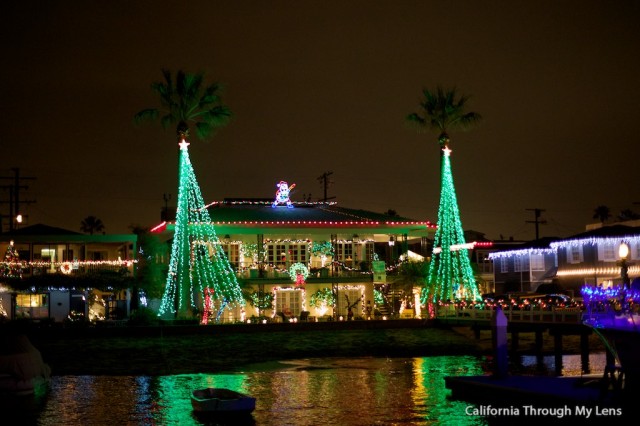 Marina Park is a great spot to watch the parade from, and that is what I did in 2018. You can park in the attached lot (if you get there early) and then sit in the large grass area and watch the boats go by.
In a Restaurant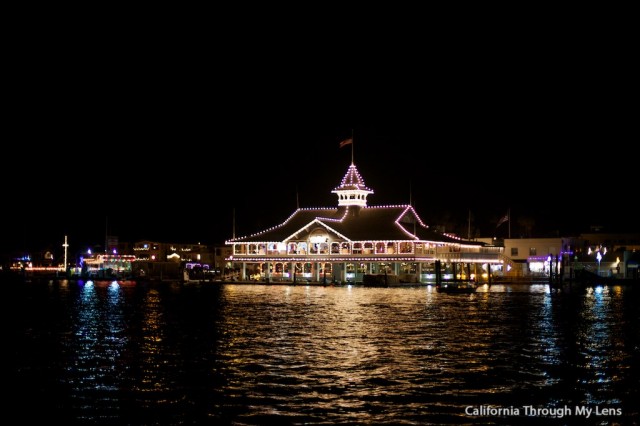 Probably the most expensive way to see the parade is by booking a meal at one of the restaurants on the harbor. This is a great way to relax with a meal and see the boat parade, but make sure to book it way in advance as these nights fill up very fast. Also, the meals are usually pre-fixed, meaning that they range from $50-$100 a person for a couple of courses. Here are a few of the restaurants that you can call to book a meal at for the parade.
Rusty Pelican
Billy's at the Beach
Newport Landing Restaurant
Joes Crab Shack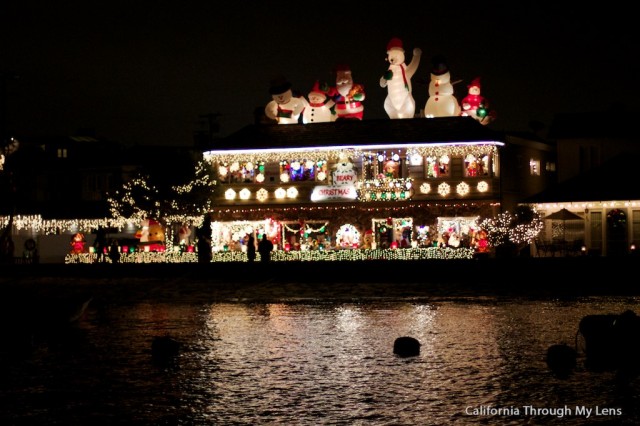 All in all, this is a unique way for a SoCal family to get the Christmas spirit. I always enjoy going down to the parade and it is pretty impressive to see the massive boats going by.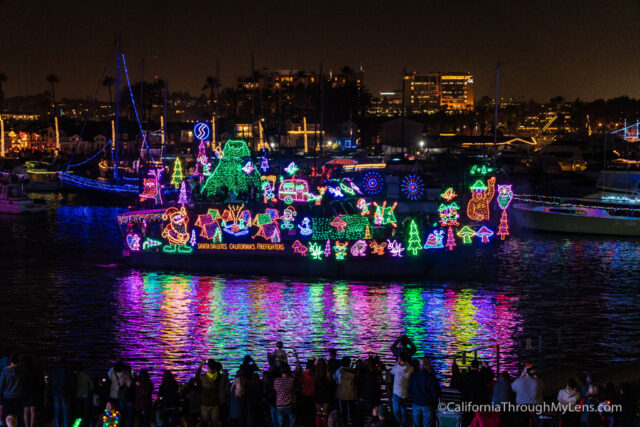 Alternatively, if you want to merely go to Balboa Island and walk around you can also see a fantastic assortment of lights without even having to fight the boat parade crowds as well.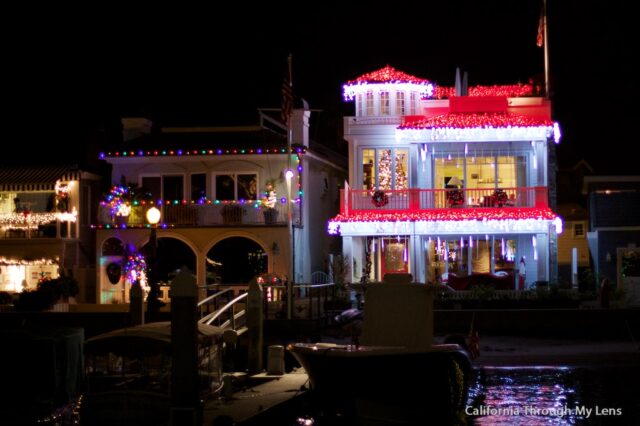 If you have any tips or recommendations for how to best enjoy the boat parade I would love if you would consider leaving them in the comments below.