Meadowlark Dairy: Delicious Ice Cream in Pleasanton
Meadowlark Dairy is a historic spot in Pleasanton that has been serving the community for over 100 years. I was shocked to see how popular this little neighborhood market was when I visited on a Monday afternoon, and I am bummed it took me so long to get here after trying the ice cream. Meadowlark is one of those places you don't find anymore in California, and it is a must-visit if you are even remotely close to the area. The ice cream here is excellent, as the line that is pretty much always in front of the store will tell you. Here is all the information on this fantastic California spot.
Details
Cost: $3.25 – $3.75 depending on the size you want
Hours: 8 AM – 8 PM (as of 2022)
Location: 57 Neal St, Pleasanton, CA 94566
Up to date hours and cost on their website
Getting There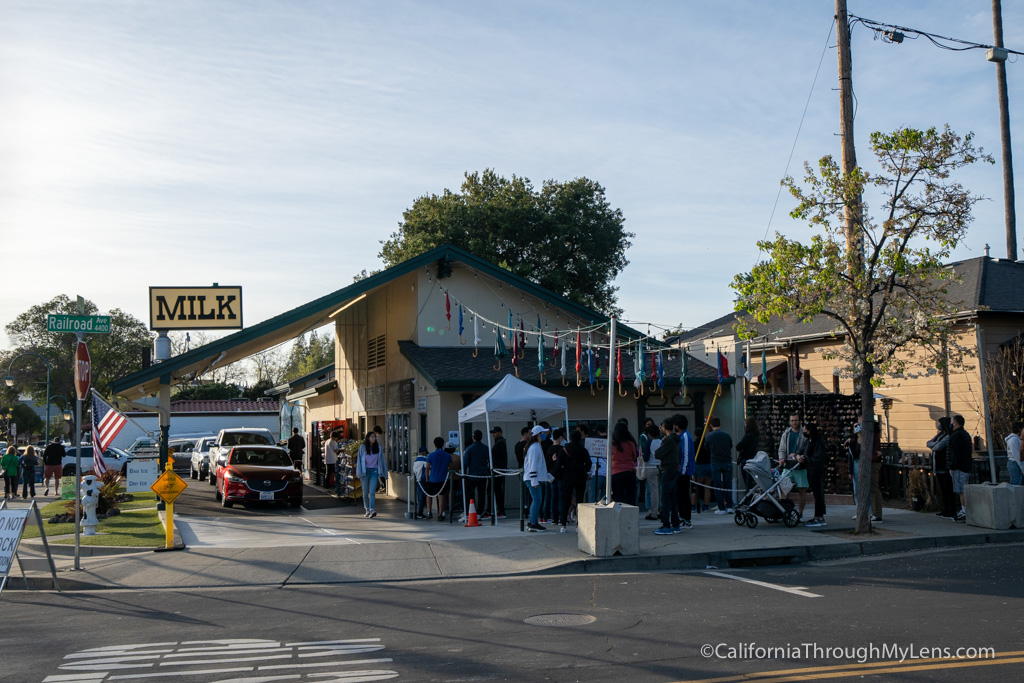 Meadowlark Dairy is located one block off First Street in Pleasanton. It is easy to find as you will no doubt notice the line. You can either drive through and get your ice cream, or park along the street and use the walk-up line. I recommend walking up; then, you can take your ice cream over to the park and eat on one of the park benches.
Meadowlark Dairy
On my recent trip to Tri-Valley, I went to Meadowlark Dairy twice, and I would have gone more if I had the time.
I showed up around 3 PM two days in a row, and it was packed on both a Sunday and Monday.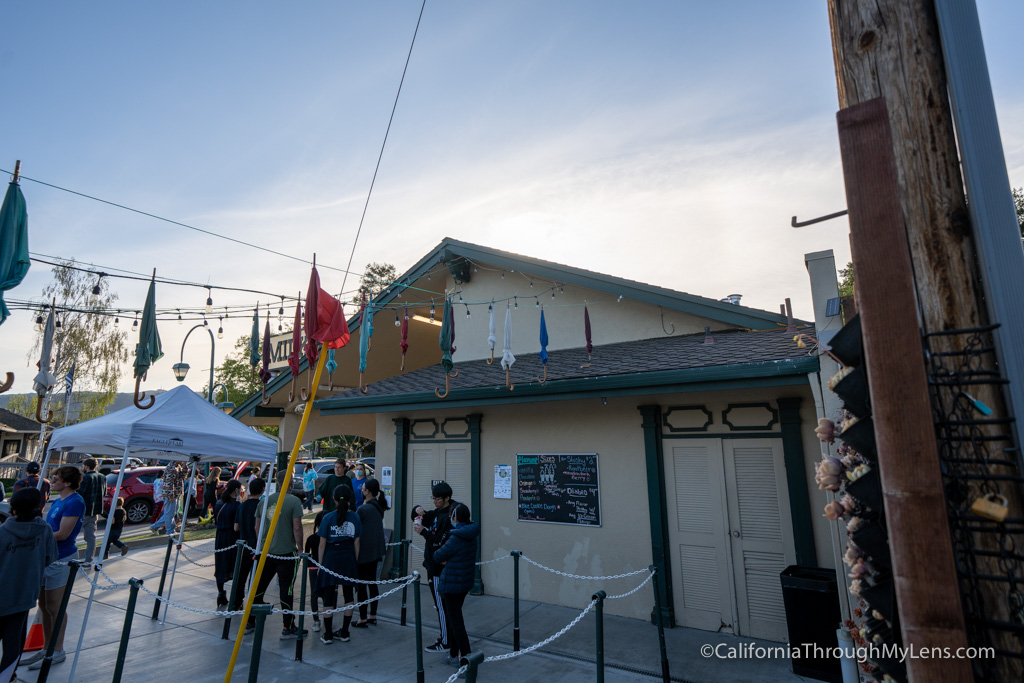 I was a little worried about the line, but it went incredibly fast, with dozens of workers taking orders and grabbing ice cream.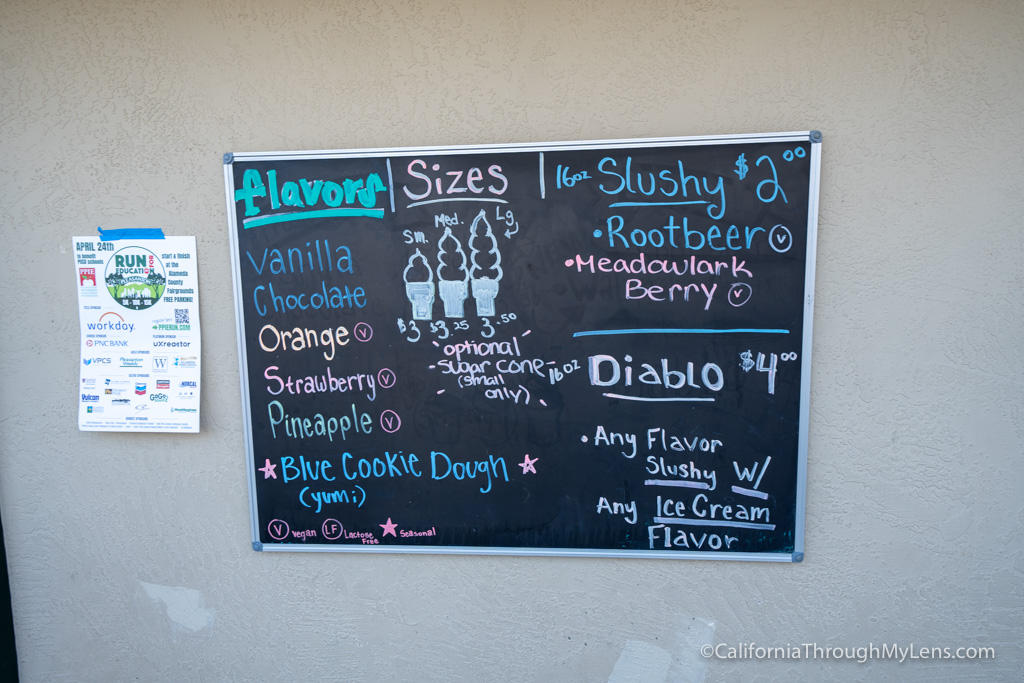 The six main flavors are always there, and other flavors rotate depending on the season.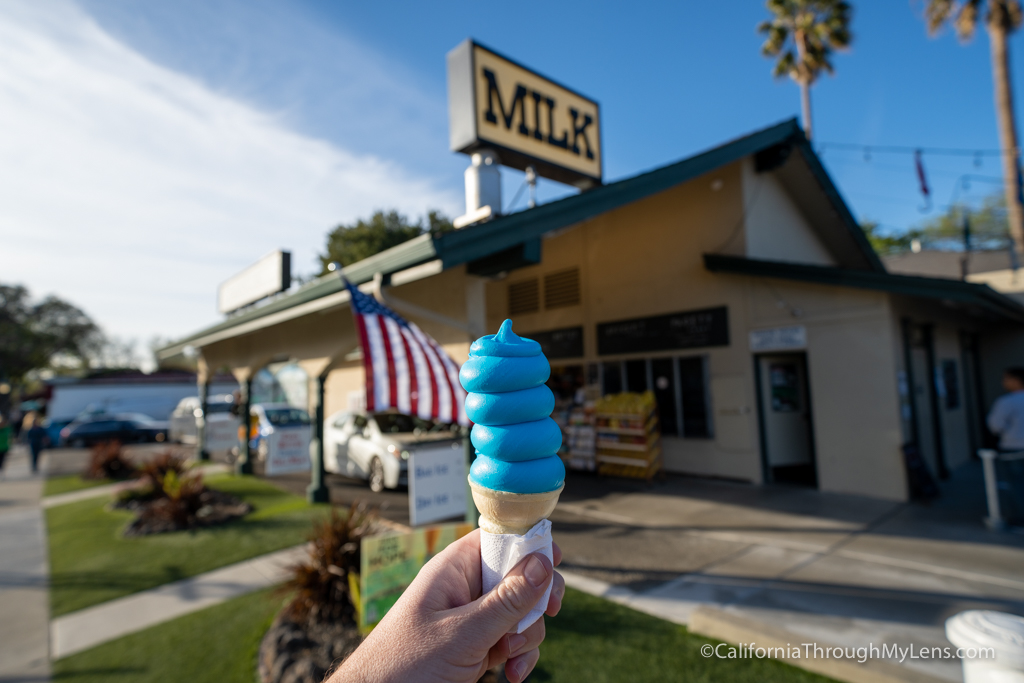 On my first trip, I tried blue cookie dough, which was great, but I got orange and vanilla swirl on my second trip, and this was the way to go. It tasted like a creamsicle, and it was awesome.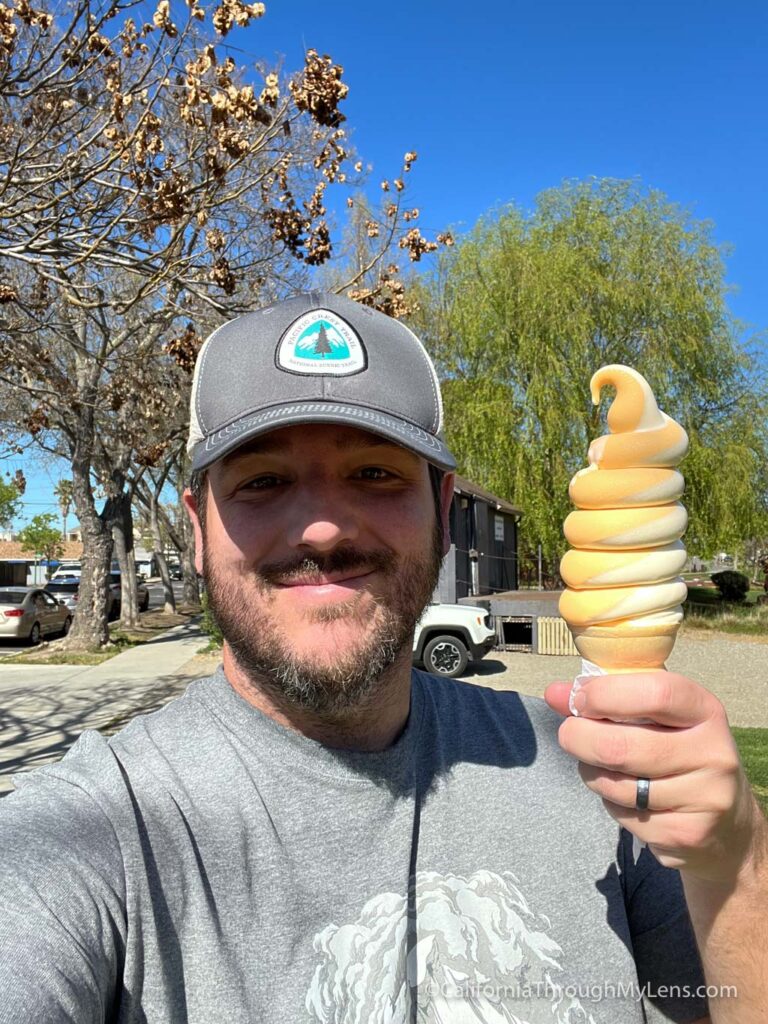 A medium is more than enough for most people. I tried both the medium and the large. The large was basically the height of my head; it was a lot of ice cream.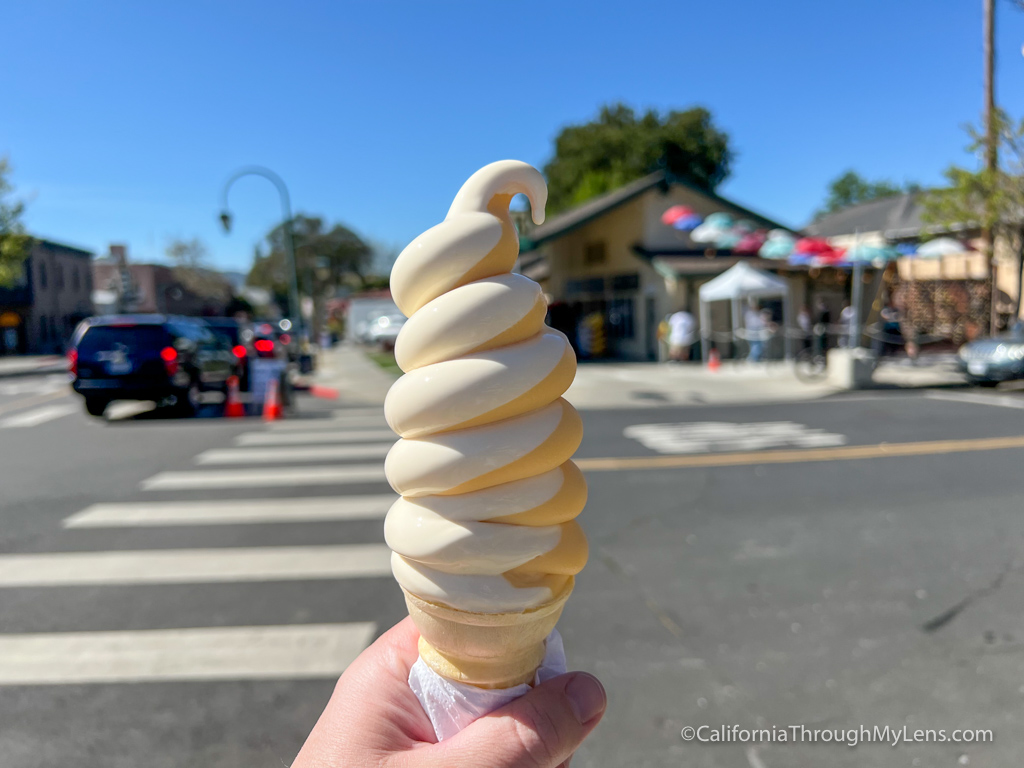 After paying for your cone, I recommend taking it over to the park across the street to enjoy.
Not much else to say about this spot, other than it is not something you want to miss on your visit. It is just fun historic California, and you won't regret it. Find more spots to visit in Tri-Valley here, and let me know what you think in the comments.