MASH TV Location Hike in Malibu Creek State Park
Southern California is full of fantastic movie locations you can explore. I have written about some of my favorite ones in LA here, but it is not often that you get to combine a beautiful 5-mile hike with the added fun of seeing a filming location for the top watched TV finale of all time, MASH. Now I will fully admit that it was a little before my time, and I haven't seen more than an episode or two. So for people who are fans, I am sure this would be more exciting. However, it was fun for me as well as it was in excellent condition and was in the middle of a beautiful Malibu canyon, here is all of the info. Update 2021: Most of this is still here, even after the fire. I will provide updates to anything that is different in bold below.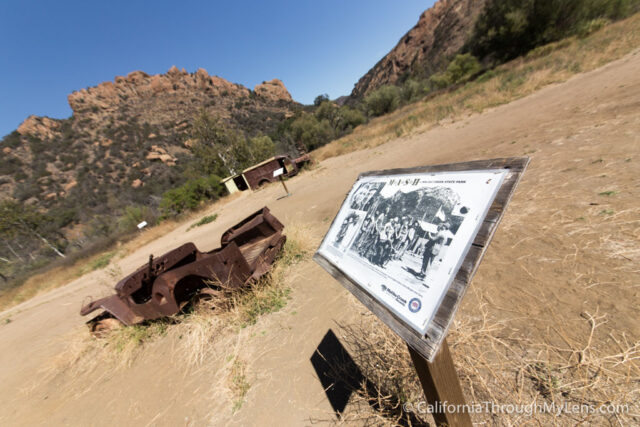 Details
$12 to park in the state park
5 miles round trip, 200 feet of elevation
Not a lot of shade so it will be hot in the summer
Park Entrance at: 2126-2206 Las Virgenes Rd, Agoura Hills, CA 91301
Information from 2015 and 2021
After arriving at the park entrance on the corner of Mulholland Highway and Las Virgenes Road, you will pay your fee at the gate and make your way into the lower parking lot. There are a few bathrooms here, and I would recommend that you take a photo of the map before you head into the park as there are not a lot of signs, especially if you want to see some of the other highlights on the way.
The Hike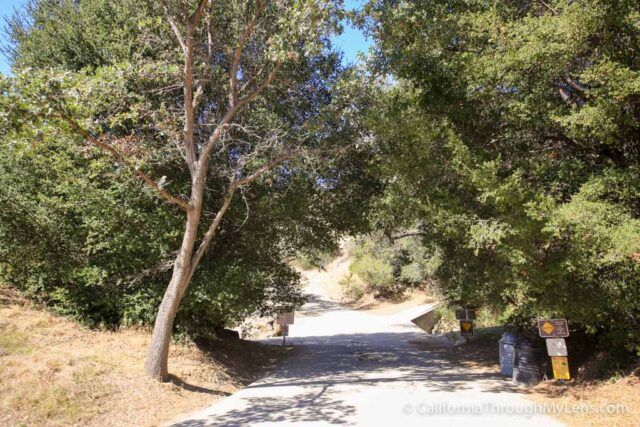 The hike heads out from the parking lot on Crags Road, which you will be following pretty much the entire way there. At the beginning and a few times along the way, you will see a sign that lets you know how far you have to the site.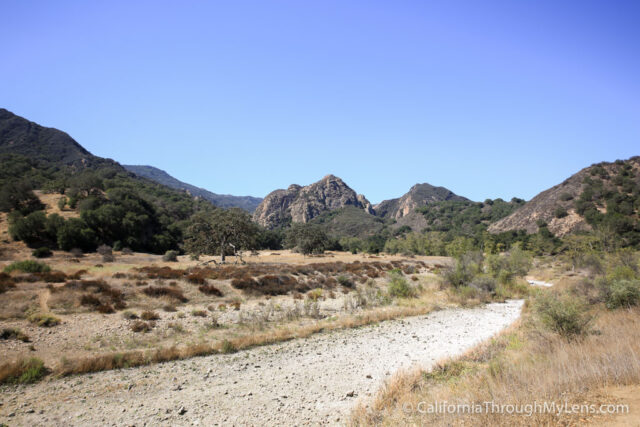 The trail heads through a beautiful canyon with sparse shade trees and impressive views of the surrounding mountains. There is a path that juts off and takes you to the visitors center about a half-mile in, but I did not go over to it.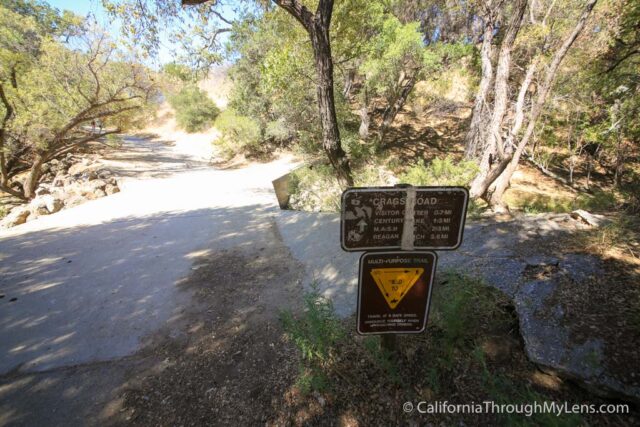 At about .75 miles, you will start heading uphill and will gain the 200 feet of elevation that you do on this hike, the rest is pretty flat.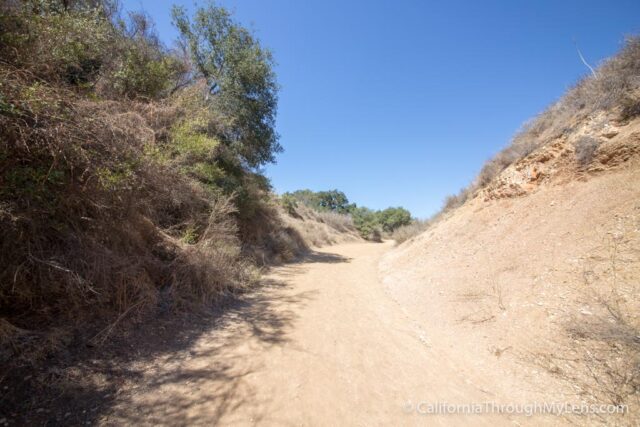 When you come down the hill, there is a short spur that leads to Century Lake, and I would recommend taking it as this lake is beautiful and peaceful.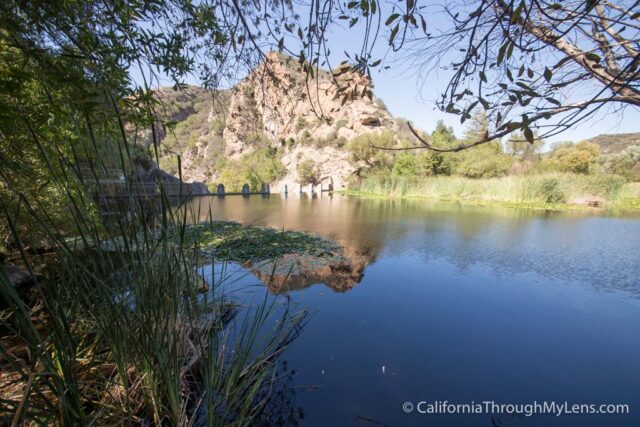 After checking it out, you can head back to the main road and continue the mile or so that is left to the site.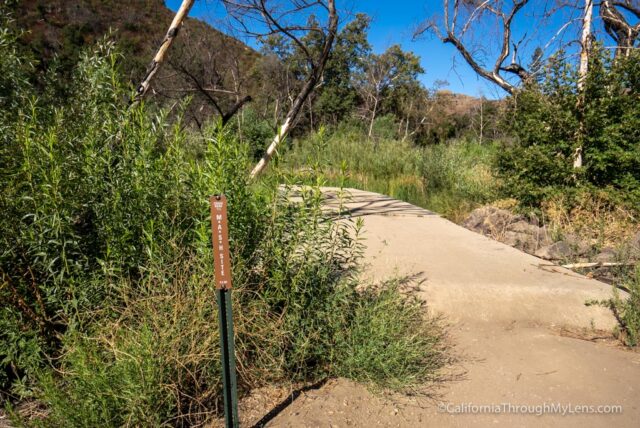 About .25 miles from here, you will cross a beautiful small bridge (the wooden part of the bridge was gone on my recent visit). Here the road will end, and you will be walking on a single track the rest of the way.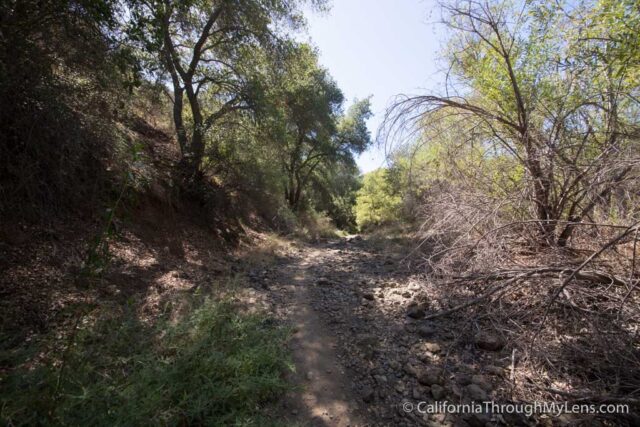 This is nice though, as most of it is shaded, which provides a way to escape the sun for a little while. When you reach about 2.3 miles in, you will see the main truck that is a staple of this hike.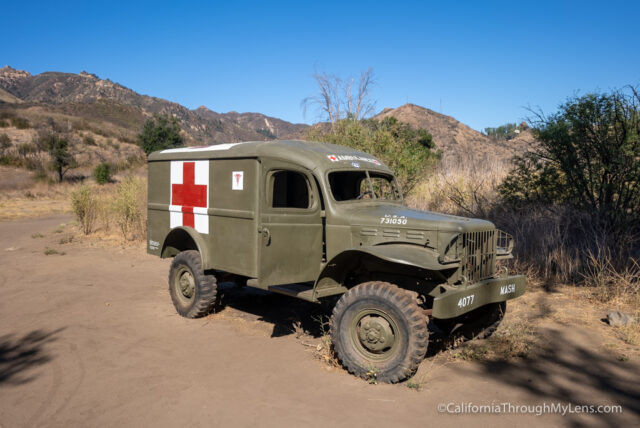 It is in fantastic shape, and you can walk inside of it for a photo if you feel so inclined. The rest of the cars here are in nowhere near as good of condition.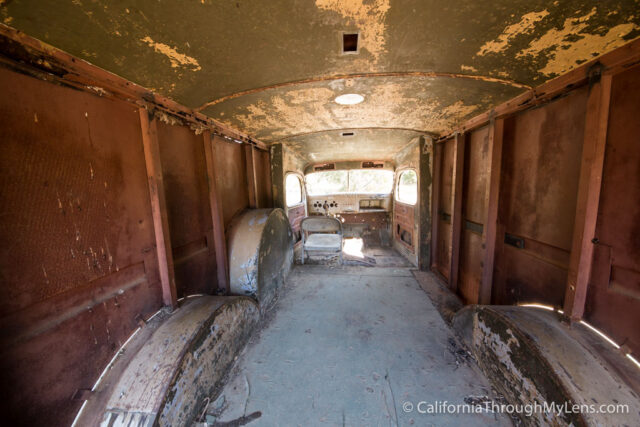 From here is about a tenth of a mile to the main MASH site.
MASH TV Filming Site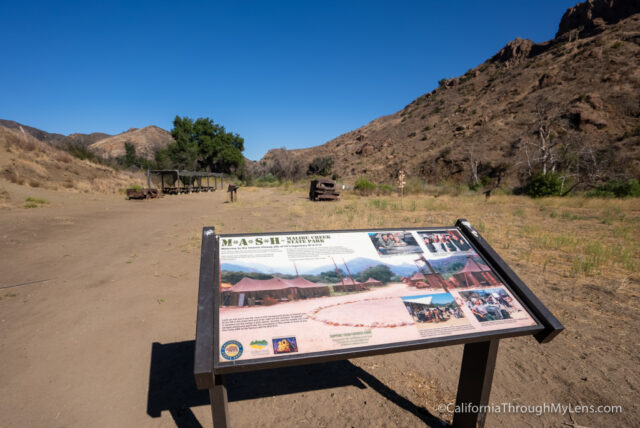 When you arrive, you will probably not be alone as this always seems like a busy hike, but you will be free to explore all of the unique remains they have here, such as:
The Old Car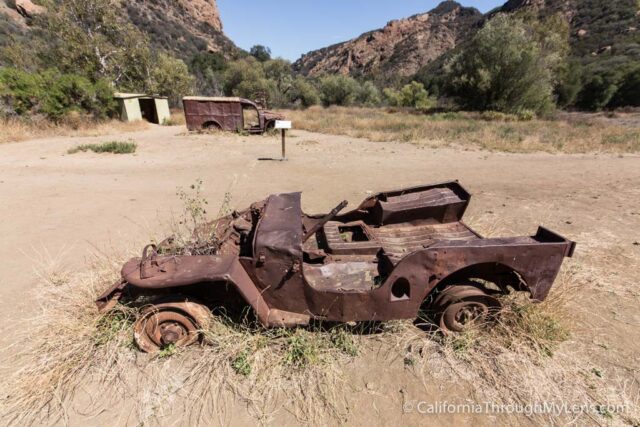 The Old Truck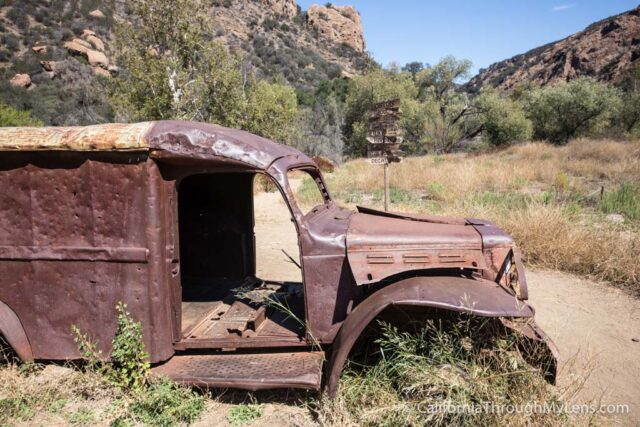 The Sign Post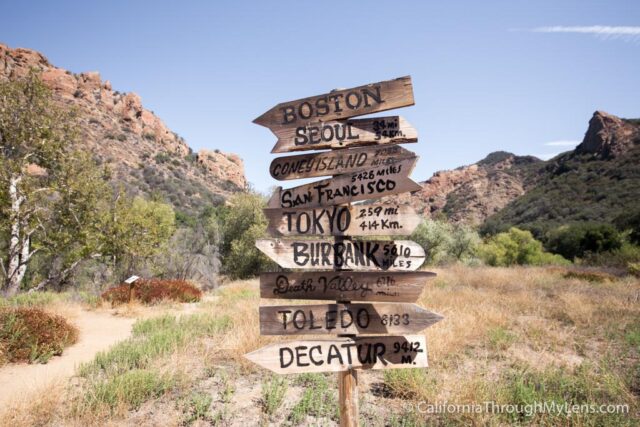 Also of note, there is a small building that has a lot of old photos from the set and information about the TV program. I appreciated this as I didn't know much about it before coming, so it was great to be able to read about it. This building is gone as of 2021.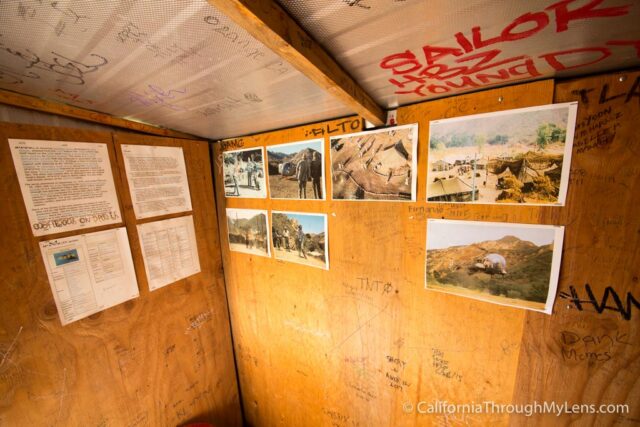 I also recommend heading up to the top of the small hill behind it as well, which is where the helipad was. This area gives you a great view of the location below. Here is a comparison of what it looks like in 2015 and 2021.
2015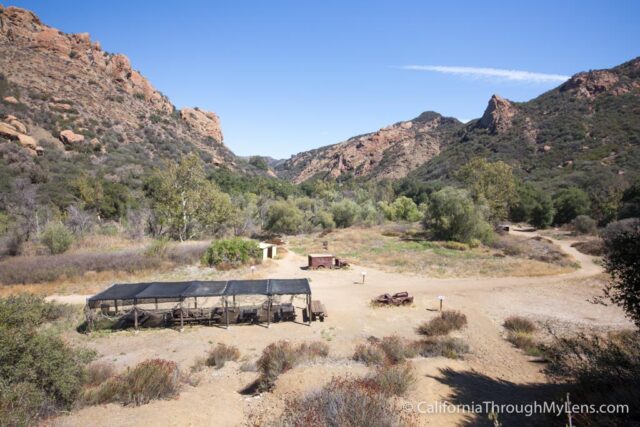 2021 (more zoomed-in photo, the shaded tables are still there)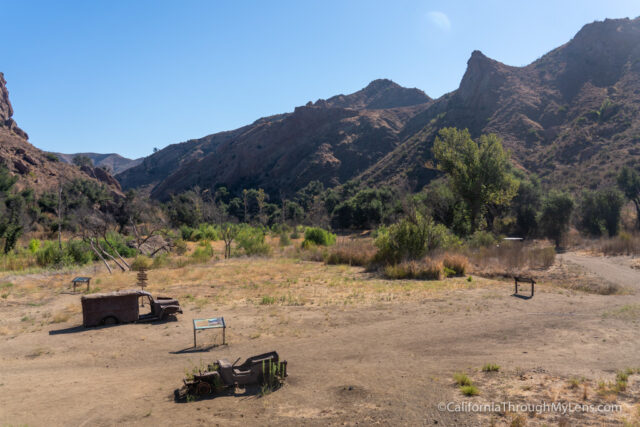 After that, I just sat under the shaded area with the picnic benches for a while and relaxed before heading back.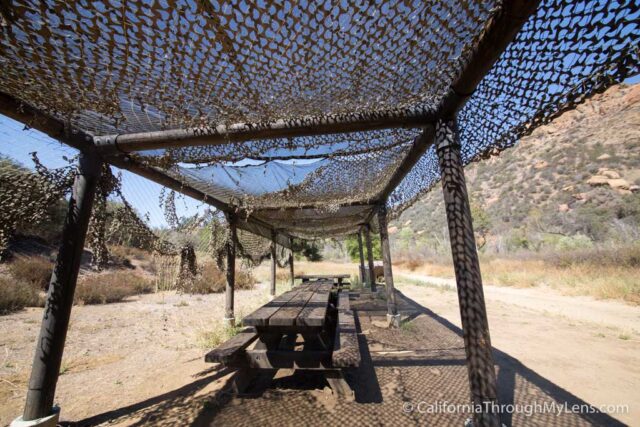 The road back is anti-climactic, but be sure you have enough water if you do this anytime during the summer months as it can be sweltering here. All in all, this is a great hike that I highly recommend as it is a beautiful state park and a fun old filming location. Let me know if you have been and if you enjoy it in the comments.