Colorado Donut: Elmo Donuts and Deep Fried Oreos
I initially heard about Colorado Donut from a foodie friend of mine who had seen all the crazy donuts they make online. I was immediately excited, as I am a huge sucker for fun new donuts, so I made the way out there the next day on my way to Malibu. I can honestly say this is one of the best donut places I have been to in a while. They have a mind-blowing amount of options, including a lot of unique stuff like the Elmo donut and deep-fried Reese's Peanut Butter Cup donut. I recommend you check them out, here is all the info.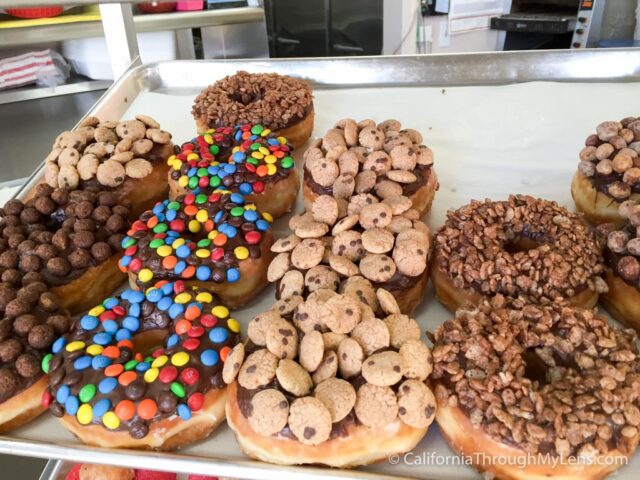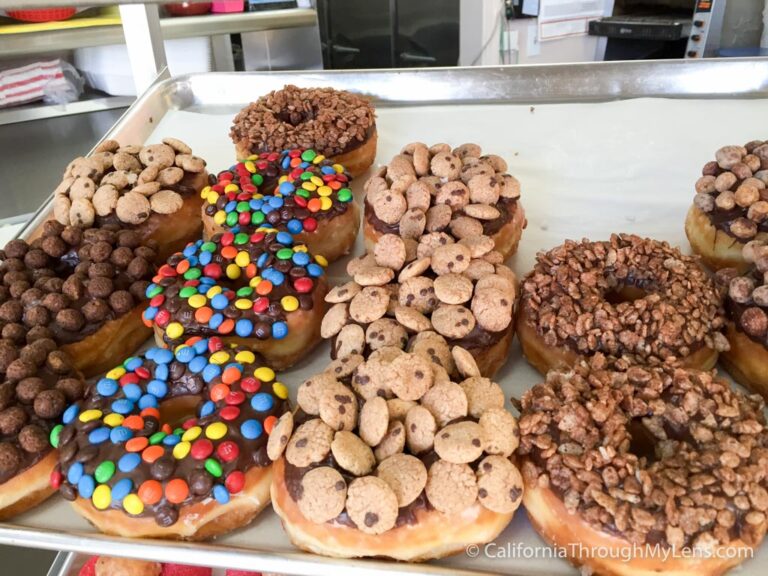 Details
Hours: 4AM – 11PM
Cost: Most expensive donut is around $3
Location: 1578 W Colorado Blvd, Ste 14, Los Angeles, CA 90041
Location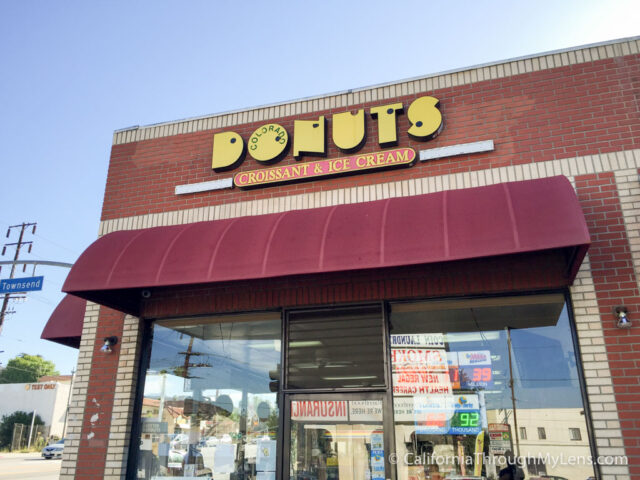 The shop is just like you would expect from any other corner donut place, with its neon donut sign and small parking lot. Even the interior is just like you would expect, the thing that is different though is the crazy amount of flavors that greet you when you come in.
The Donuts
I was meeting a friend for a hike so I ordered five donuts for us to try. Honestly, it was hard to even pick five as there were so many donuts I had never seen before here, ranging from s'mores with marshmallow in the middle to red velvet glaze and deep-fried Reese's Peanut Butter Cup. Here are the ones I chose.
The Donuts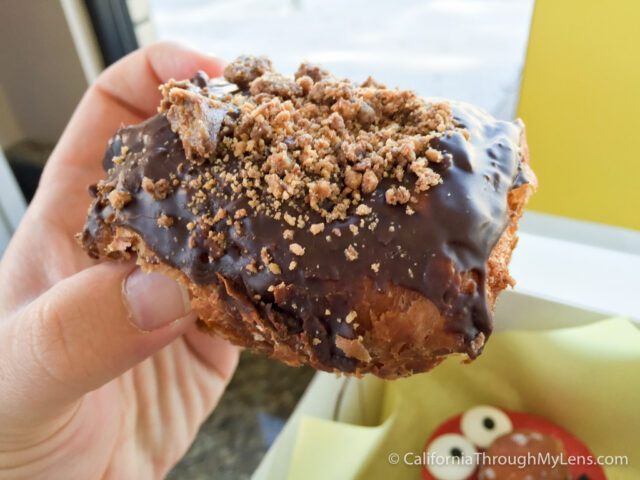 Reese's Peanut Butter Cup Croissant Donuts – Deep-fried Reese's in between a croissant donuts. This thing is incredibly sweet, almost overpowering but it really good if you can handle the sweetness, probably best shared.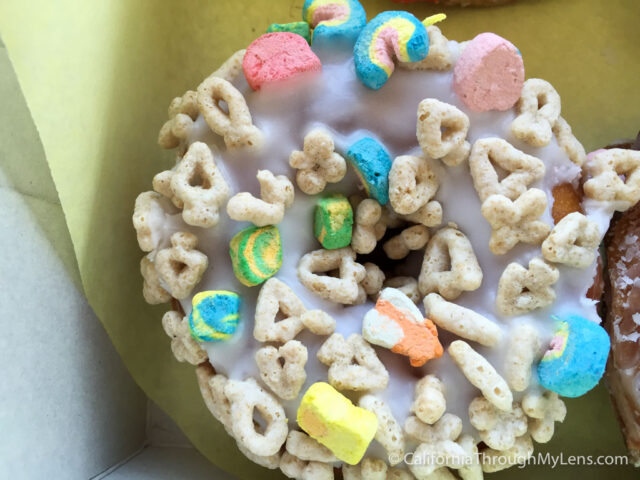 Lucky Charms – Good glazed donut with a rich vanilla frosting. Usually the cereal gets soggy on donuts like these but it was crunchy, which made the donut pretty good.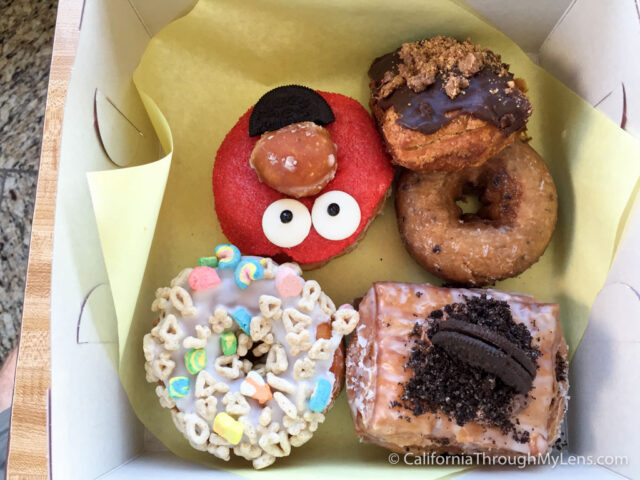 Blueberry Glaze – I am a sucker for blueberry glazed donuts and this was one of the better ones I have had. It had a really good blueberry flavor that was not overpoweringly sweet like some of the others. This is the donut I would get here all the time if it was local.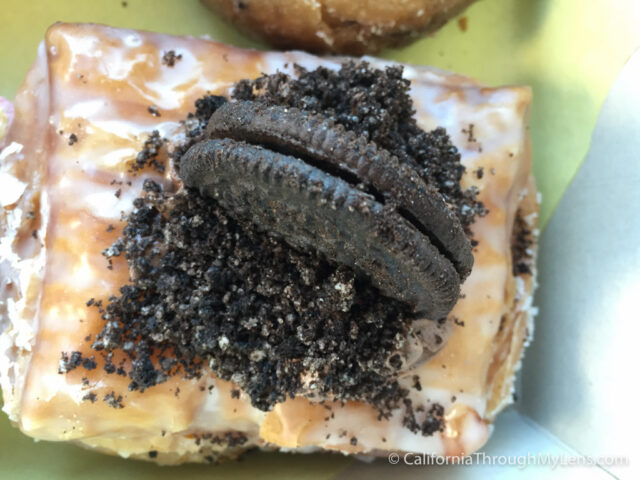 Oreo Croissant Donut – Another really good croissant donut covered in glaze. The croissant flakes off and is full of flavor. The deep-fried Oreos in between add a huge sweetness to the donut, it is another donut you probably would share.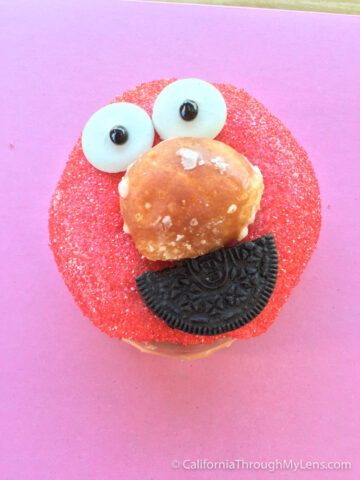 Elmo Donut – My least favorite of the bunch, it has a raspberry flavor with a strong sprinkle crunch. The eyes are white chocolate and the nose is a donut hole. I would say this is not a great donut to eat as I wasn't a huge fan, but it was worth it for the photo, as is the Cookie Monster one.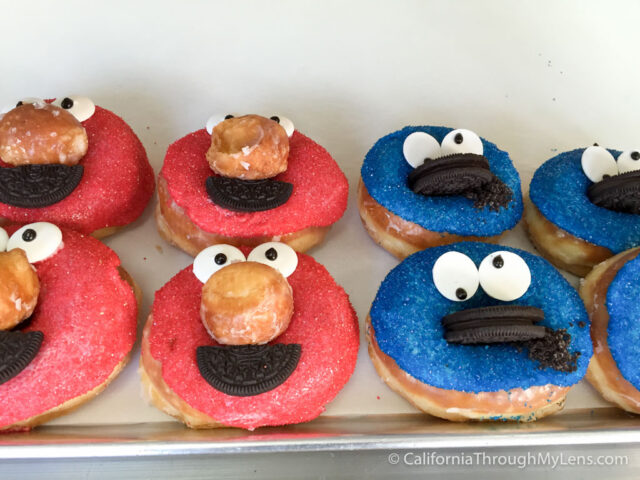 As you can see this is a fantastic donut shop. They have so many great options that I will be back often in the future when I drive thru Eagle Rock. Let me know if you have been in the comments and be sure to post a photo of your favorite donut.