The Hatch Rotisserie & Bar: Deconstructed Southern Food in Paso Robles
Located in the beautiful downtown Paso Robles, The Hatch Rotisserie & Bar is a fun little spot with a pristine brick laid interior, fun cocktails & unique deconstructed southern food. The menu really does have everything here, from drinks with whiskey and pickle juice to ramen and chicken and waffles. Its a fun spot for a night out in Paso Robles, here is my full review.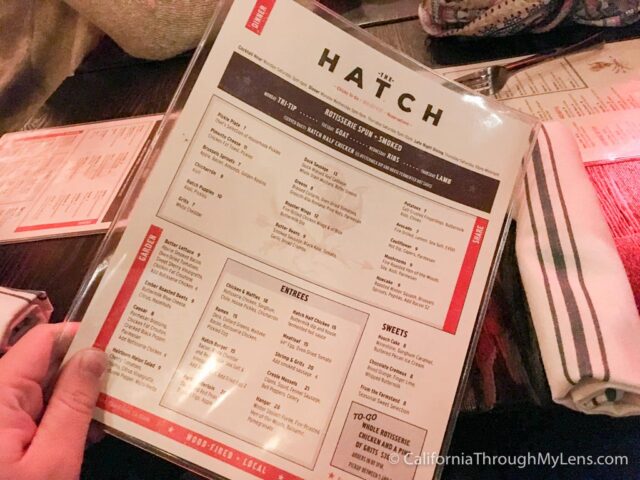 Details
Cost: $15-$19 a person
Hours: Mon- Wed: 5PM-9PM, Thurs – Sat: 5PM-10PM
Location: 835 13th Street, Paso Robles, CA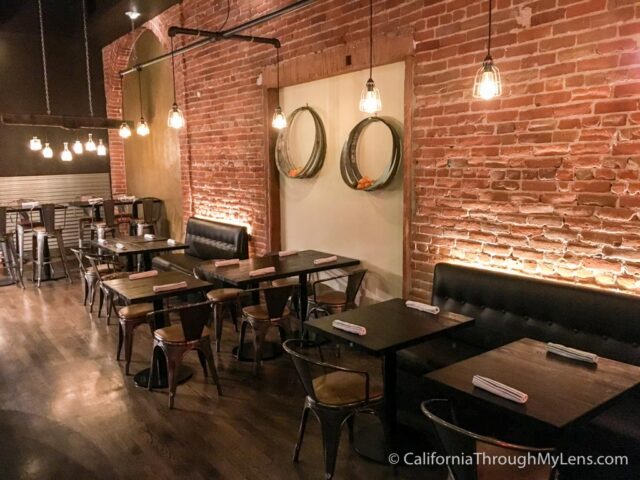 The interior is relatively small with a large bar on one side and a bunch of tables on the other. It is a simple yet minimal style that goes well with the unique food that they serve.
The Food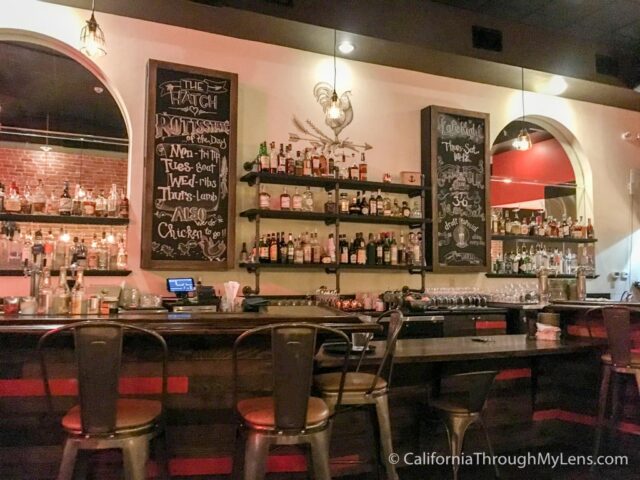 The menu is eclectic with everything from meatloaf and ramen to creole mussels and chicken & waffles. I was there with a large group so we tried a little bit of everything. Here are some of the things we ordered.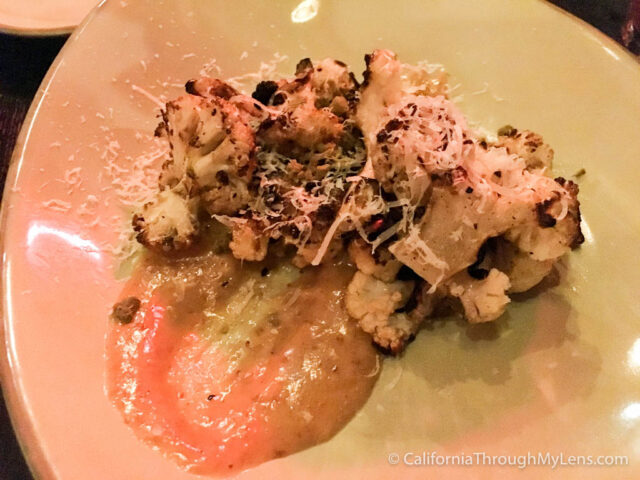 Roasted Cauliflower Appetizer – The roasted cauliflower is to die for, which is saying a lot as I try to stay away from cauliflower. It's grilled to perfection and has Parmesan on top. The sauce that goes with it is a like a sweet sauce with a little spice and it is fantastic.
Potatoes – Another fantastic side, the potatoes are roasted in buttermilk aioli and lightly crusted in salt. The buttermilk aioli they put on top is a great addition that is super creamy and the whole thing comes out in a cast iron pan.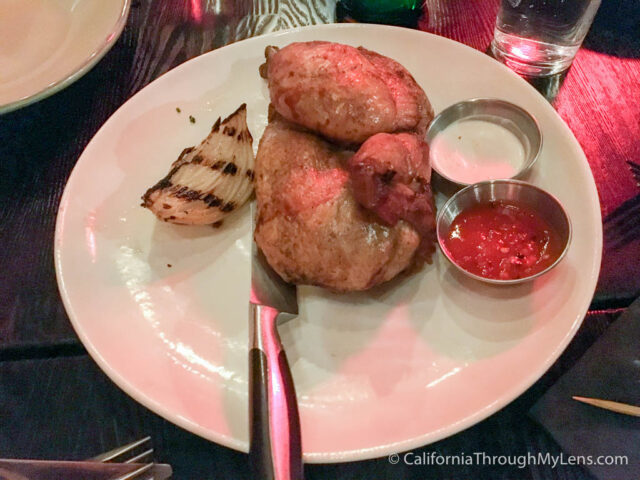 Hatch Chicken – Juicy chicken with a lot of flavor that falls off the bone. It comes with two sauces, a buttermilk dip that is creamy and hot sauce that is really spicy. I liked putting both of them together and mixing it with the chicken.
For dessert we also got two different options which were: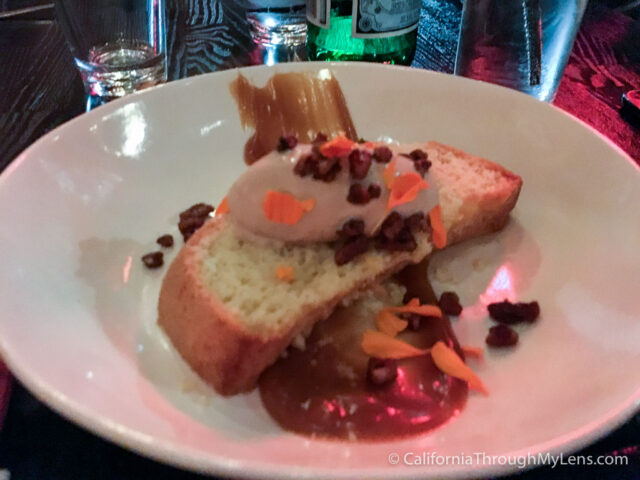 Hootch Cake – A moist cake with butter pecan ice cream, caramel and liquor on top. Strong liquor flavor but really good with a small crunch in the cake.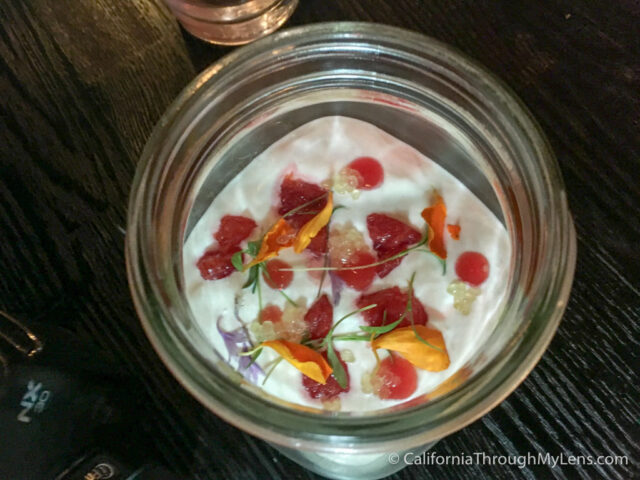 Chocolate Crémeux – Served in a mason jar, this chocolate pudding dish had a vanilla buttermilk creme and a light blood orange taste. My favorite of the desserts as it was rich but fantastic.
As you can see this is a unique spot with southern food, lots of buttermilk sauces and nontraditional takes on a fresh cooked meal. I really liked the atmosphere here and thought it went well with all of the crazy flavors and fun drinks. If you are looking for a good spot in downtown Paso Robles then I recommend you give The Hatch Rotisserie and Bar a try. Let me know your thoughts in the comments.