Bacon & Barrels: An all day bacon festival in San Diego
When I first heard about the unique event in downtown San Diego called Bacon and Barrels I was immediately interested. Essentially, this event invites many of the best restaurants, pastry makers, breweries, and mixologists to one spot where the ticket buyer can try as much as they would like while at the event. I enlisted my friend Chris from LastAdventurer, and we set out to explore the festival which has been dubbed the "Coachella of bacon." Here is all the information.
Disclosure: Tickets to this event were provided free of charge, all opinions are my own.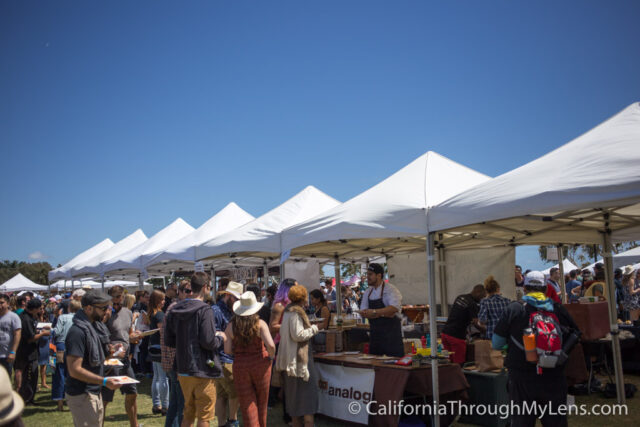 Details
Next festival in San Luis Obispo in July
Bacon and Barrels was located in the heart of San Diego at The Embarcadero Marina Park South, right next to the convention center. The event was out on the grass with booths lining both sides and the middle. There was a large stage at the end where they had a band playing to get you in the bacon tasting mood.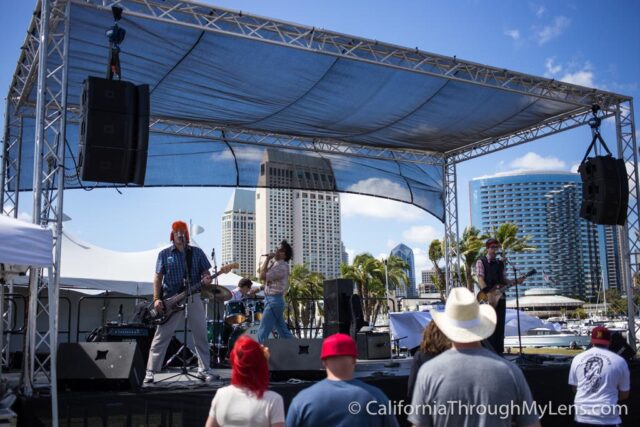 For the next few hours we pretty much just wandered around trying all sorts of different bacon and barrel concoctions.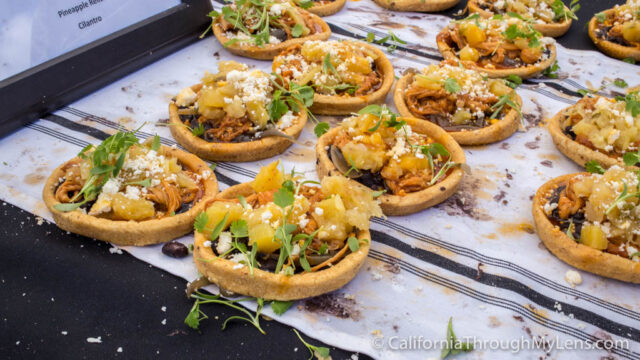 They ranged from mind blowing to nothing special, but overall I was incredibly impressed with both the presentation and the taste of the dishes. Everything from bacon just by itself to deep fried sweet potato balls wrapped in bacon and injected with ranch was on display for you to taste. I went back for seconds and thirds at many of the best spots. Here are a few pictures of the food items.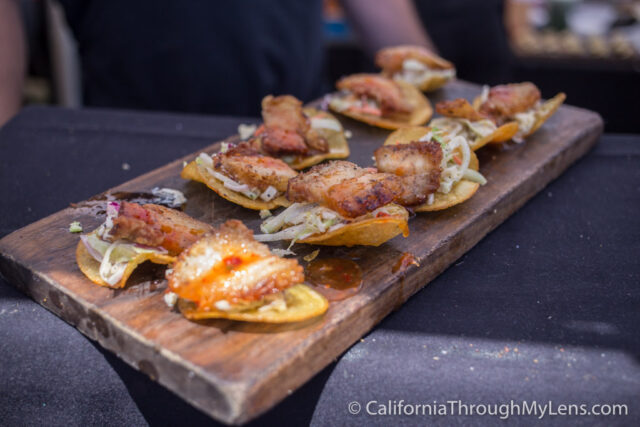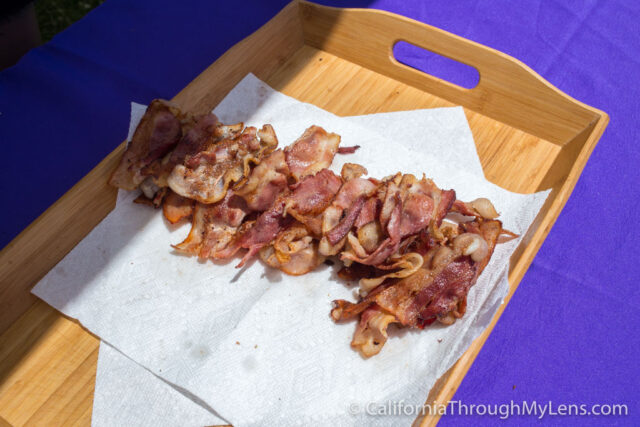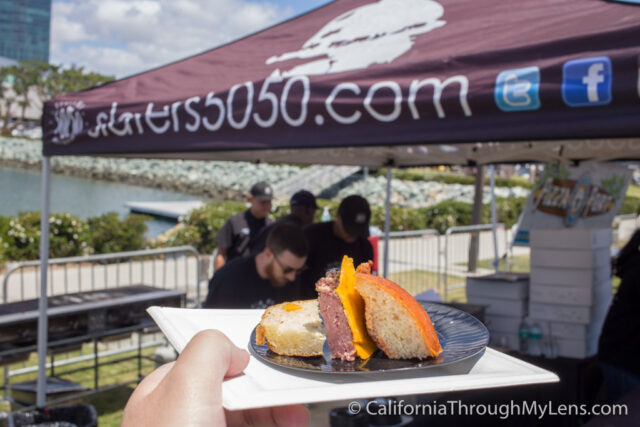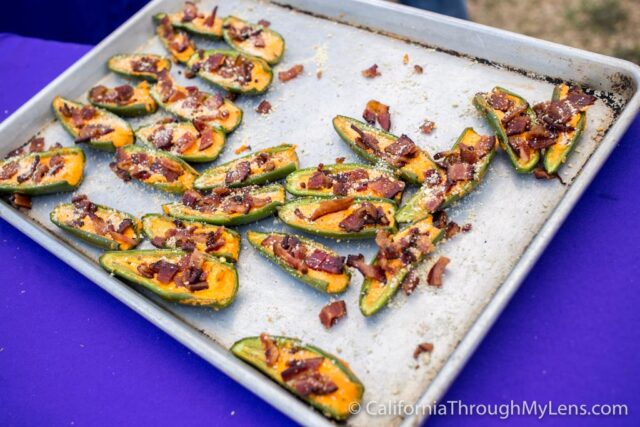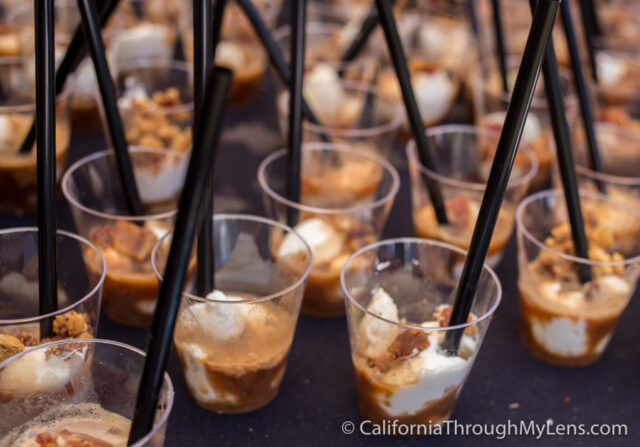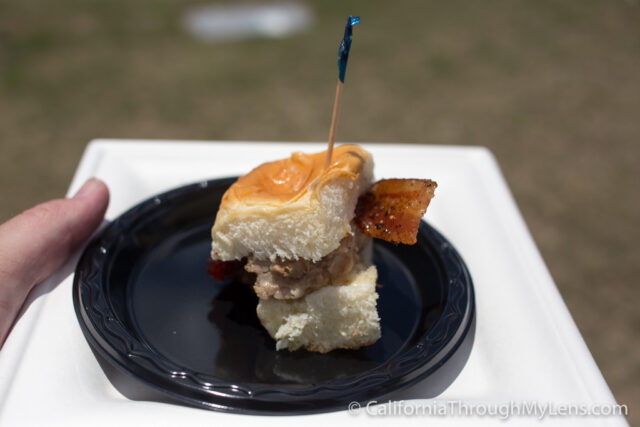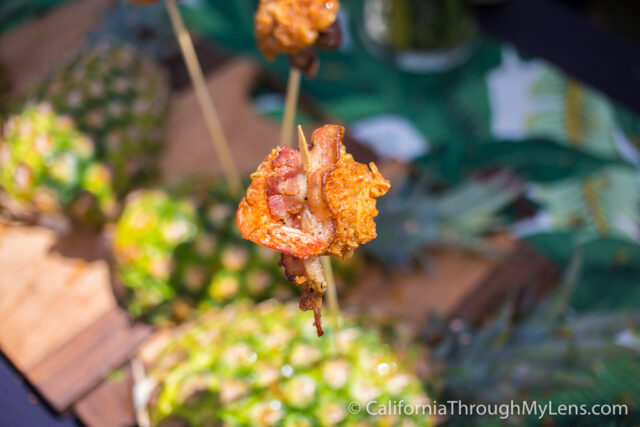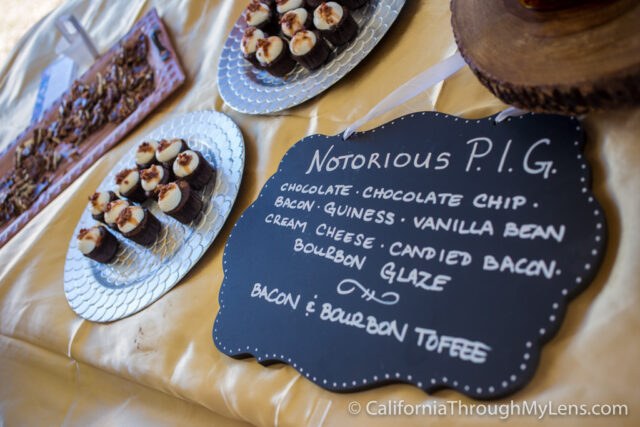 There was also a cupcake called "Notorious P.I.G" from Pure Cupcakes, which was an excellent way to combat the salty, greasy awesomeness of the rest of the dishes.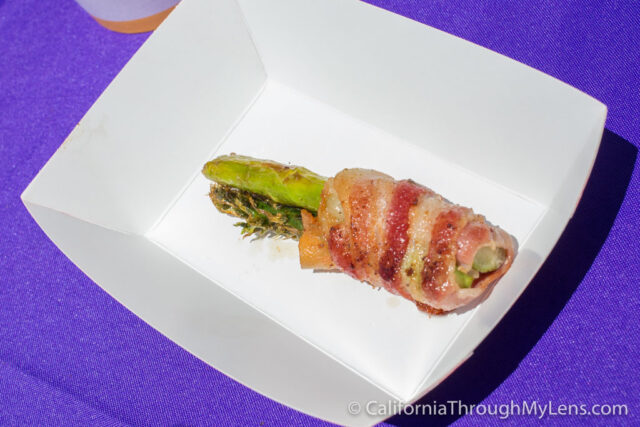 Don't worry vegetarians; I saw one dish that had asparagus. Sure there was bacon wrapped around it, but halfway vegetarian, right?
Not to be outdone by the food, the collection of craft breweries and cocktail makers was also a fun addition. There was whiskey infused with coffee; pina colada's with bacon served in an ice cream cone and more craft breweries than you could count. Here are a few photos.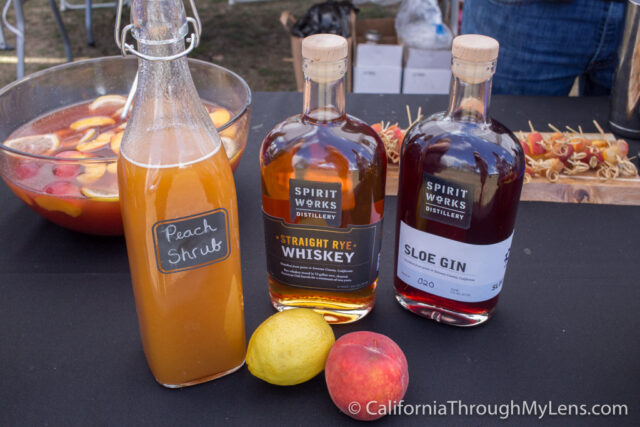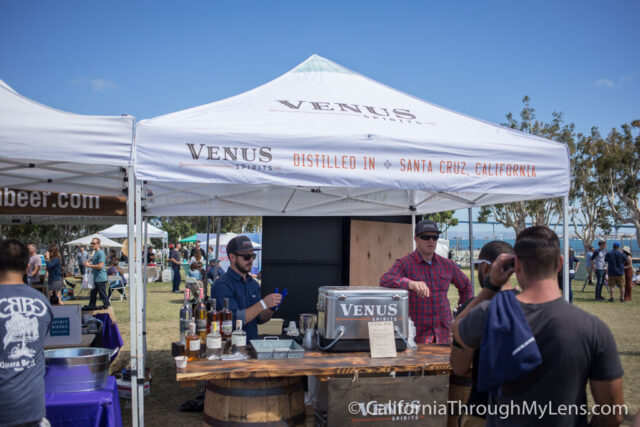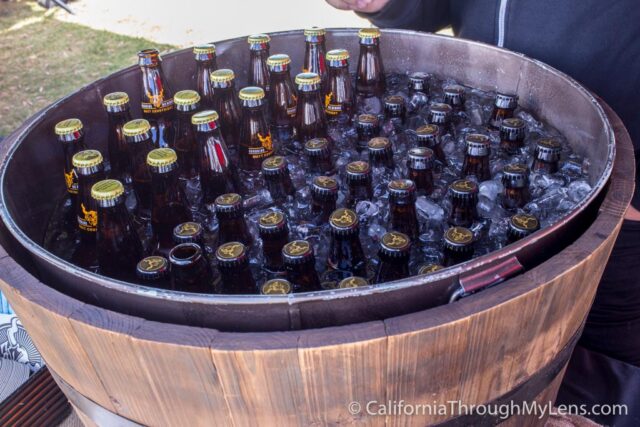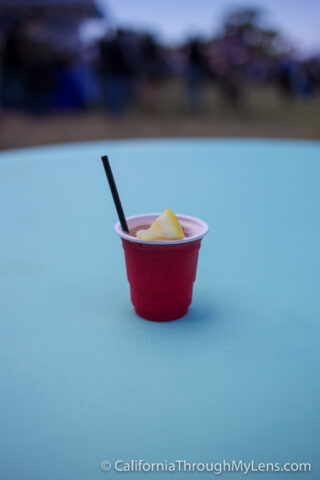 Yes, that last one is a mini solo cup with a lemon wedge to show the size. How fun is that?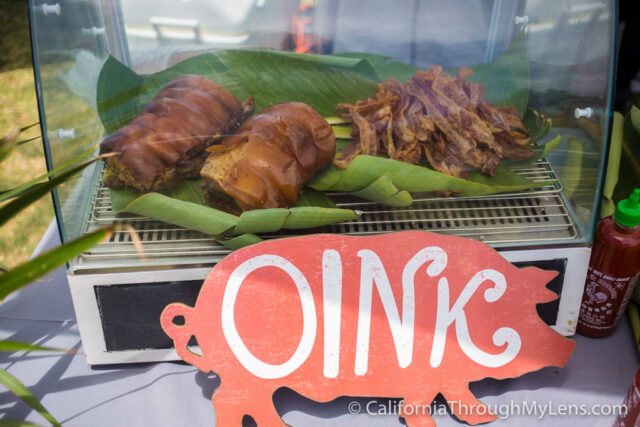 After a few hours of exploring and trying lots of the different dishes, it was finally ready to say goodbye to Bacon and Barrels. I can honestly say that this is one of the best food festivals I have gone to. While there were lines, they were never more than a few minutes, and the sheer amount of options was overwhelming. For the social sharers, there was even an area dedicated to printing out you Instagram pictures when you used their hashtags.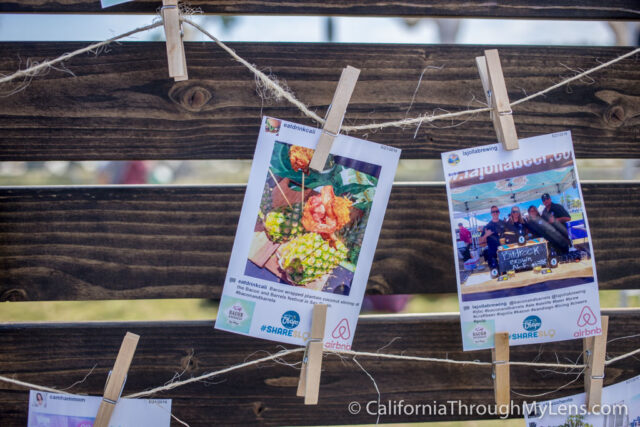 If you are located in San Luis Obispo, be sure to check out the event happening there in July. They had a whole booth dedicated to San Luis Obispo's food and drinks, and I can tell you it was awesome, so I am sure the event will be as well. Let me know what you thought of this event in the comments and check out a highlights video I made on my Instagram below.
https://www.instagram.com/p/BFsaCV2TgHL/?taken-by=californiathroughmylens