Donut Bar: San Diego's Pop Culture Donut Shop
This small, walk up donut shop in the heart of San Diego is where I found myself before my time at the San Diego Convention Center for ComicCon in 2014. It came highly recommended, and I had seen so many positive reviews that I was slightly nervous it would not live up to the hype. I was set at ease when I got in the ten person line and saw that the donuts and the workers were embracing the comic madness and had both dressed up as their favorite heroes and made donuts for Batman, Spiderman, and Captain America. This was enough to get me excited about what Thrillist described as "one of the 22 best donut places in the United States." Here is all the information.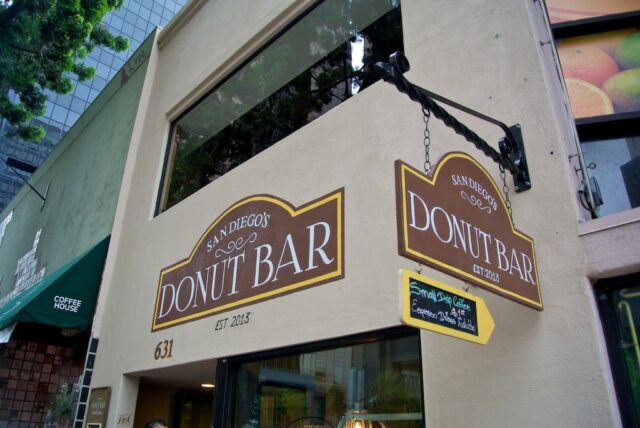 Details
Hours: Mon-Fri 7 am – 1 pm, Sat-Sun 8 am – 12 pm
Prices are around 3-4 dollars a donut
This post is from 2014 and 2016, so some of the information may have changed.
Update 2016
I went back and visited Donut Bar in 2016, and it has changed a lot since this post.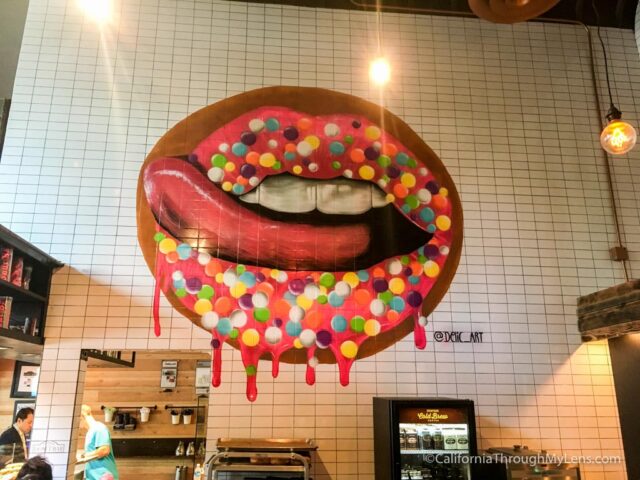 The location itself has almost doubled in size from the small little shop it started as.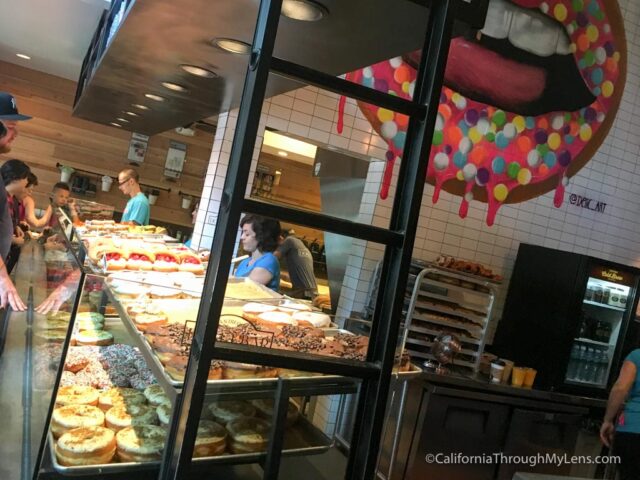 There is a lot more room for lines now, and the donuts are in a more prominent display.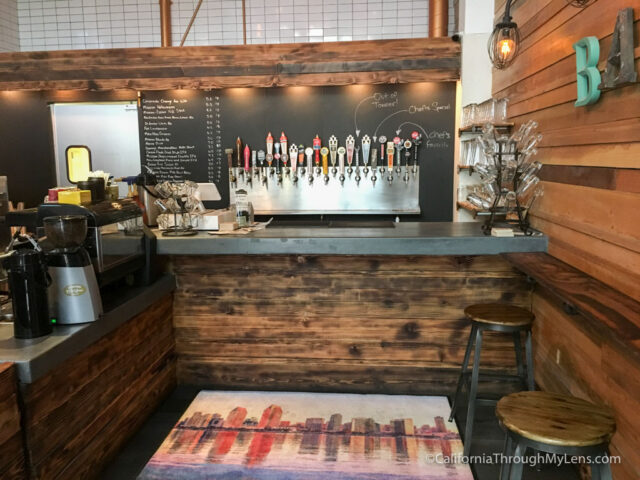 They have also changed the art on the walls and brought in beer options as well. It is still an excellent spot for donuts though, so at least that hasn't changed. Make sure to grab a creme brulee one, and you can read my original post below.
Original Post from 2014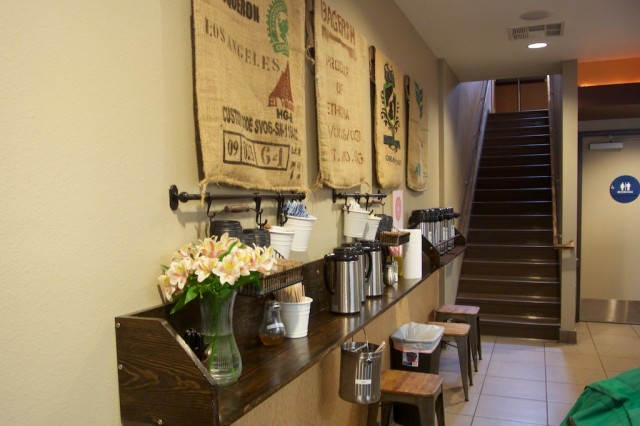 The place itself is tiny, but they are opening an upstairs area that should allow for people to hang out and relax while eating their donuts. When I was there, it was a grab and go kind of place. The line is always long, I hear, but it was only about 10 minutes for me to get to the front and that ten minutes was spent salivating over the donuts lining the window.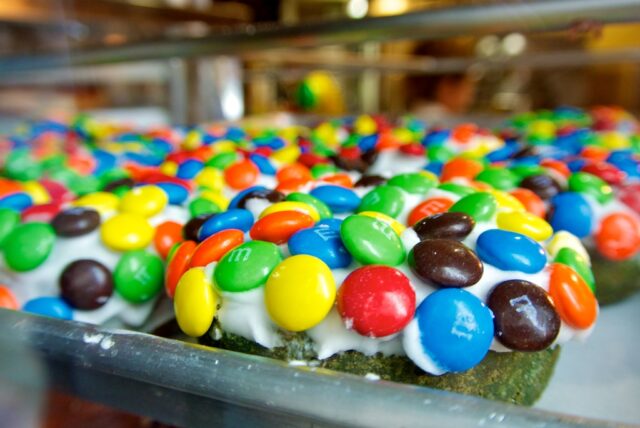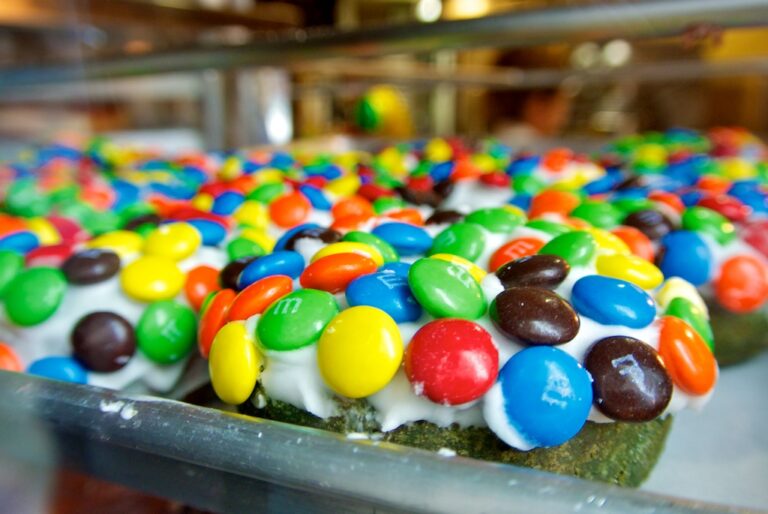 As I said before, Donut Bar embraces pop culture. From their superhero donuts to Breaking Bad donuts, they have fun with the names and the designs of the donuts by keeping it fresh and switching them often.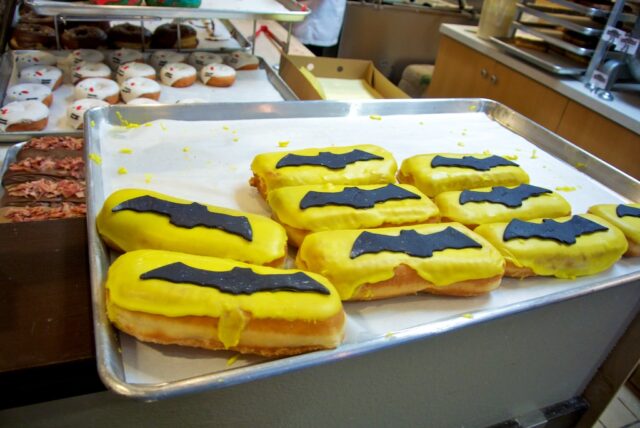 I really wanted to try a superhero donut, but they were all strange flavors like cherry, cotton candy, banana, etc. I still decided to give the Captain America (cotton candy) donut a try. Along with that, I got chocolate bacon (never seen one of those), creme brulee (complete with a hardened top like the dessert) and Nutella, here is what I thought.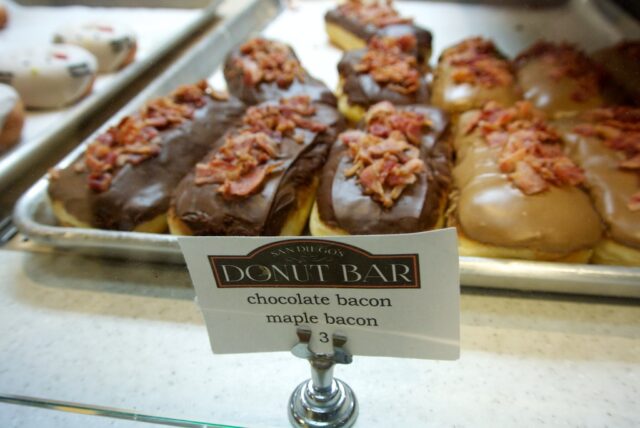 Chocolate Bacon – I was excited to try this donut as I love maple bacon. I would say that it was good, but I now realize why maple bacon is the one everyone makes. The chocolate does not go with the bacon as much as the maple does. Worth a try but stick with maple.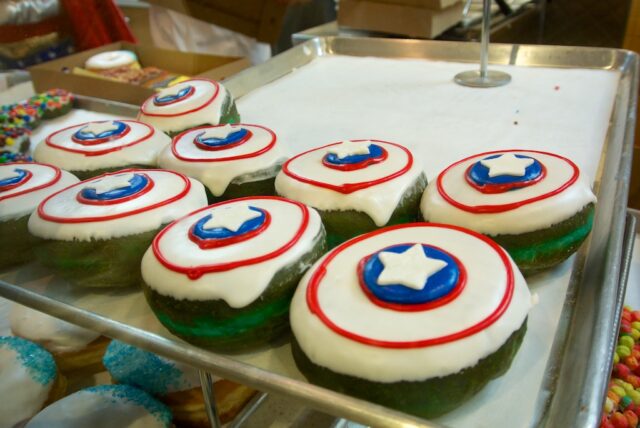 Captain America Cotton Candy – I was very afraid of this as I don't love cotton candy, but I would say this was a success. It had a great flavor that made the cotton candy enjoyable instead of weird. Plus, it looked like Captain America's shield.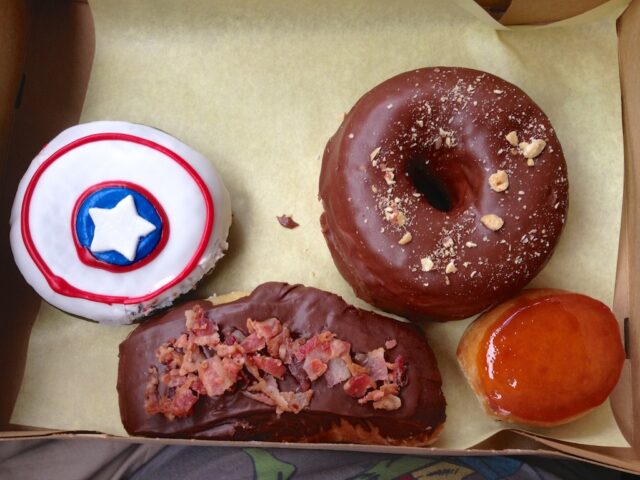 Creme Brulee – This one was one of the most unique, so I figured it was worth a try. It was a small donut with a hardened top, just like the burned top of the typical dessert. It also had a creme in the middle, and it was a very unique donut but also very good.
Nutella – My least favorite of the group. It was a good donut but did not have that strong Nutella flavor that everyone loves.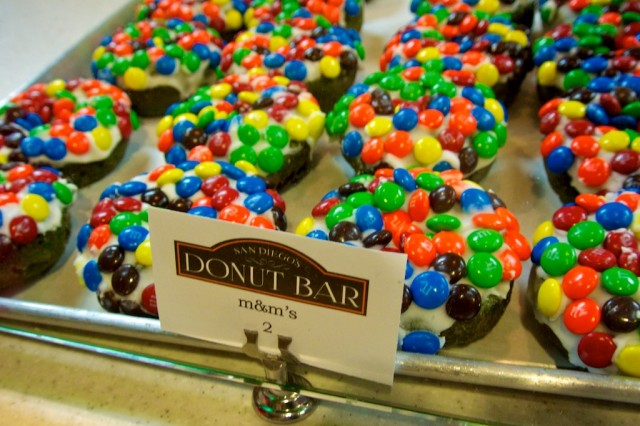 All in all, I do think that Donut Bar is a great place to have a donut. The prices are a little high at around 3 dollars a donut, but if you are a fan, I am sure you will find something to like here. Let me know if you have been in the comments.